Here's the season for sales! This is the best time to be in Singapore for the annual Great Singapore Sales. If you are heading for a shopping spree soon, pause for a minute because I'm going to share with you 10 beauty products I regretted buying.
These products missed the mark miserably for me and were given a star-rating of 2.5 stars and below. I'm sharing this list because I don't want to see you waste your hard-earned money on products that may potentially not work well.
Can online reviews these days be trusted? 
In today's world where biased and fake reviews are plentiful, it's easy to be misled into buying something that over-promises and under-delivers. These fake reviews can reside everywhere from small-scale blogs to established giant portals.
I'm so disappointed because I have been misled many times especially in recent years. One instance was how I traveled all the way to some restaurants overseas only to find the place unpopular and serving substandard food. Shopping online was also getting more challenging because I found myself having to spend time deducing which are genuine comments among the overly-positive reviews flooded online. 
I'm doing whatever little I can to fight fake and biased reviews! 
I launched myBeautyCravings in 2014 with a single objective to provide 100% honest reviews. 
While honest bloggers like us may offend some companies in the process of publishing truthful reviews (truth hurts at times!), I will persist on. Hopefully, whatever little I'm doing can help contribute positively to the world – be it in helping someone save money or avoiding adverse consequences of using a 'bad' product.
Honest bloggers may not be popular with companies as they would rather offer free products or fees to influencers* who would rave about their products unconditionally. It is logical and there's nothing wrong in businesses behaving this way. I may react similarly if I'm a business owner.
* Sorry, I am not particularly drawn to this word "influencer" and prefer not to be known as one if possible. I'm just a blogger who shares.
What this means is that honest bloggers like us may have to fork out money on our own to test products. For instance, I have rejected expensive aesthetic treatments amounting to thousands of dollars when a particular clinic wanted to control too much of my editorial opinion.
To be transparent, I do receive press samples occasionally and was mostly happy receiving them. But I have to admit that it takes a lot of effort to remain 100% unbiased and sometimes I do feel conflicted.
You can help support honest reviews!
I can see from my website statistics that you guys are supporting my "100% Honest Reviews" approach, albeit rather quietly. If you like to provide a higher level of moral support, you can do so by subscribing to honest reviews through the button below, or sharing this blog with your friends and family (share button on left of page). That would definitely keep me motivated and let industry know that honest reviews have a place in this online world. 
To Honest Bloggers out there:
Let's band together and change the world – make it one that favors truthful reviews than fake and biased ones! I'm listing honest bloggers that I'm aware of below.
List of Honest Bloggers
10 Beauty Products I Regretted Buying
Sorry I made you wait. I was just in a sudden rambling mood. Without any further ado, let's see which beauty products and services got an F score on myBeautyCravings.com.
Skincare Products I Regretted Buying
1. Origins Drink Up Intensive Overnight Mask
This has received quite positive reviews online. So I'm not quite sure why Origins Drink Up Intensive Overnight Mask didn't work for me. It gave me pimples and did not offer sufficient hydration.
2. New York Skin Solutions (Singapore)
If you read this review in full, you may find the sales pitch to be a little over-the-top and irresponsible. I would not recommend New York Skin Solutions to anyone.
3. Kose Medicated Sekkisei Day Essence
It took me a long time to finish using Kose Medicated Sekkisei Day Essence. I tended to spot pimples whenever I was using it.
It's a little controversial for this product. Many people have expressed online that they love Oshima Tsubaki Oil and I do not doubt their genuine love for it. Oshima Tsubaki Oil just didn't work for me – it was too heavy. The product also smelled bad after a short time, relative to industry norm of 2 to 3 years.
5. Kiehl's Ultra Facial Overnight Hydrating Masque
Oh. I hated this so much I just threw it away – 90% full. A total waste of money. I should have bought a tub of glue instead.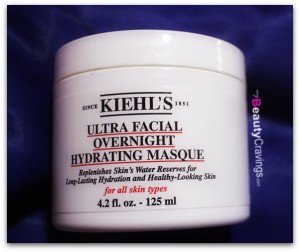 6. TheFaceShop Real Nature Pomegranate Mask
This was recommended to me by my friend, but it clogged my pores and caused me to break out quite badly.
Makeups I Regretted Buying
This was supposed to be holy grail material but took a drastic plunge in effectiveness after sharpening it for the first time. No wonder I see a mix of either very positive or very negative reviews on Innisfree Gel Liner.
8. Lancome Teint Miracle Pressed Powder
Lancome Teint Miracle Pressed Powder was so awful it left behind white powder patches upon fresh application and after a few hours, the patches turned into white streaks. Very disappointing product from an established brand.
9. Lancome Teint Miracle Loose Powder
I think Lancome Teint Miracle Pressed Powder went a little over the board with its glitter powder. It made my pores look bigger than concealing it. I didn't want to waste it and gave it to my mom as I thought she could take the glimmer and sophistication better than me. But she returned it to me a while later.
10. Benefit the POREfessional: agent zero shine
If you are bored and have a lot of time to spare, get this powder. It took just 10 steps to use this loose powder. Of course, I'm being sarcastic. :)
Bad for me, but may not be bad for you
I have to be responsible here by putting up a disclaimer that products that didn't suit or work for me may work for others. This is because we have different needs and skin condition.
For instance, I am prone to pimples but you may be fine. I have enlarged pores and can't take shimmery face powder but you may be blessed with perfect skin and such powder could give you a radiance boost. So do visit the product links for full reviews and recommendations before writing them off completely.
That's it for today's post. Hope you find them useful! Remember to show your support for honest reviews by subscribing through the button below, or connecting with me through facebook or instagram. See you in a bit!
(Visited 1,644 time, 1 visit today)