Hey, check out the 19 beauty products I've emptied recently. As usual, most of them are products that I LOVE because that's how I managed to empty them easily.
For easy reading, I'm going to list these beauty empties by product categories (e.g. skincare, makeup). Within each category, I'll present them in the order of how I would use them in my beauty routine. Enjoy and let me know if you've used any of them and whether you like them!
---
Beauty Products Emptied (Vol. 4)
SKINCARE EMPTIED
1. L'Oreal Gentle Lip & Eye Make-up Remover
I've used countless bottles of L'Oreal Eye Makeup Remover. It is one of my super holy grails which are products I've used for years and never thought of switching. 
Sometimes, I would swap it with Maybelline Eye Make-up Remover as I find both to be equally great in removing eye makeup. For info, both brands are owned by the same parent company. And so is Lancome, the brand which I believe had popularized bi-phase makeup cleansers through its award-winning Bi Facil. 
Holy Grail PDF: Get a free copy of my Super Holy Grail List and see which products are so good I've been using them for years or even decades.
Read review  | Check latest price
2. Biore Mild Cleansing Liquid
Here's another Super Holy Grail that I love so much I've been depleting a few bottles a year. Although I tried to switch to other mild makeup removers such as Curel Makeup Cleansing Gel and L'Oreal Micellar Water, I find myself dependent on Biore Mild Cleansing Liquid for my travel needs.
Biore requires no cotton pad and uses a small quantity per application, making it very travel-friendly. 
Read review  |  Check latest price 
3. Hada Labo Face Wash
Having had a good experience with Hada Labo Hydrating Face Wash, I made it a point to load up a few tubes when I was in Japan a short while ago. 
Since Japan seemed to carry a different range than those in Singapore, I chose a white tube with rather similar packaging. Using Google translate, I think the one I bought is rich in foam and doubles as a toner. I've depleted one and am now on my second tube. 
Read review  |  Check latest price
4. The Body Shop Aloe Calming Toner
I like how refreshing The Body Shop Aloe Calming Toner feels on the skin, and how its water-like consistency is able to remove impurities. 
Though watery, this toner offers skin a light veil of moisture. Also, being free of fragrance, color, alcohol and preservatives, this toner would likely suit those with dry and sensitive skin.
Read review  |  Check latest price
5. Purito Centella Green Level Buffet Serum
This was my go-to pre-jog serum! I love using Purito Centella Green Level Buffet Serum before every jog, as it conditioned my freshly-cleansed face and protected it from the elements.
The barely-there texture also made it perfect for use in the hot and humid country that I'm in.
Read review  |  Check latest price
6. Innisfree Olive Real Power Cream
I love how moisturized my skin feels after applying Innisfree Olive Cream. However, this rich cream is a little too heavy as it stays on the skin as an obvious greasy layer for hours.
I wouldn't mind repurchasing it if this rich cream could heal my dry and flaky skin, but it didn't. The SANA Cream and Clinique Lotion worked better on my dry and flaky skin. 
Read review  |  Check latest price
7. Clinique Smart Broad Spectrum Custom-Repair Moisturizer
With SPF 15, Clinique Smart Broad Spectrum Moisturizer was my go-to daytime moisturizer. This anti-aging cream kept my mature skin sufficiently moisturized without being too heavy. 
I've also never gotten any pimples when using this oil-free moisturizer. Available in three skin-typed formula, the one I had is meant for Dry Combination skin. For info, the "night version" of the cream was equally great. 
8. SANA Namerakahonpo Cream
This soy-based moisturizer from SANA is one of my favorite skincare purchases from Japan. I like how nourishing it is and how quickly it gets absorbed even though it doesn't contain alcohol.
SANA Namerakahonpo Cream is definitely going into my Japan Must-Buy List!
Read review  |  Check latest price
9. Innisfree The Green Tea Seed Eye Cream
Innisfree Green Tea Seed Eye Cream is a decent eye product that provides sufficient moisture without any greasiness. Most importantly, it didn't give me any unsightly milia.
I also love how generous they are, giving us twice the quantity (30ml) as compared to industry average. 
Read review  |  Check latest price
10. DHC Lip Cream
DHC Lip Cream would always make a presence in my Beauty Empty posts because of my love for this lip care product. Here's my thoughts 5 years after using DHC Lip Cream. 
For info, I don't love the tinted ones as much as they don't seem as moisturizing as the uncolored ones. 
Read review  |  Check latest price
11. The Ordinary Marula Oil
The Ordinary Marula Oil got depleted so quickly because I like it so much I've been using it as a hair serum every day without fail. 
Check out full review on why I prefer using this on my hair than on the face. 
Read review  |  Check latest price
12. Bath & Body Works – 24 Hour Ultra Shea Body Cream
I'm normally not a fan of strong fragrance. The perfumes that I bought more than a decade ago are still less than half-used. Hence, it took me a while to finish a Bath & Body Works' product because they are known for their strong scent.
I changed: For the past many decades, I never really fancy perfume or strong fragrance. However, sometime last year (probably late-2019), I started liking perfume. It's still not a love yet. But I do apply perfume half the time now. 

I'm amazed at how one would change their liking so suddenly without any trigger. Yup, just like that with a snap of a finger, I'm a fragrance-user! I don't even know why. LOL! 
The Brown Sugar & Fig scent that I bought has since been retired. So, I won't describe its scent. Let's talk about the texture.
This Ultra Shea Body Cream feels moisturizing and not overly-heavy even in a country with hot and humid climate. It's heavier and more moisturizing than most Marks & Spencer body lotion, but not as greasy as Body Shop's Body Butter. I love using it at night and would consider repurchasing a Bath & Body Works Ultra Shea Body Cream in future. 
MAKEUP EMPTIED
13. Media BB Cream
This is the second tube I've emptied. I'm not crazy over this Media BB Cream, but find its natural finish practical for use on casual occasions. It provides sheer coverage that minimizes flaws effectively, and allowed me to stay pimple-free.
I've since topped up another two tubes in Japan, and am now using a darker shade (02). Both 01 and 02 work on me, but 02 seemed more natural in tone.
Read review  |  Check latest price
14. Integrate Mineral Liquid Foundation 
I've used up a few bottles of Integrate Mineral Liquid Foundation and like how dewy and non-greasy the skin looks and feels. 
Right now, I'm on my last bottle (of this old packaging) while concurrently using the new "red-beige" packaging. Not sure if it's due to the wrong colour chosen for the new bottle (too fair), I thought it didn't look as good on me as compared to the old formula.
Perhaps, it signals the time for me to move on to anti-aging foundation. 
Read review  |  Check latest price
15. Integrate Mineral Loose Powder
This is one product that I took too long to empty, which is strange because I like its dewy effect which is similar to that of its liquid version (see point 14). 
Perhaps, it's because this loose powder isn't really a loose powder. Integrate Mineral Loose Powder is actually a foundation in loose powder form which means that it gives much better coverage than a loose powder.
I find that it works well over a layer of light coverage BB or CC cream. On its own, it may require more efforts in blending than a liquid or pressed foundation. Oh, and please don't layer this powder over a foundation unless you want very heavy foundation-over-foundation coverage.
I've just opened a new tub and would remind myself to use it before it expires. :) 
INFO: The product now has a new "red-beige" packaging.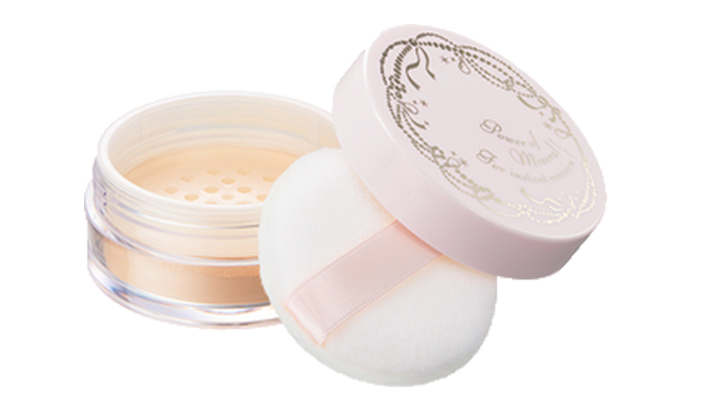 SUPPLEMENTS EMPTIED
16. Meiji Collagen Powder
I've started consuming Meiji Collagen Powder since mid-2019, emptying 4 standard packs and 1 premium one. You can read this review on my experience with collagen powder and whether they worked in delaying the signs of aging.
I'm now on my 6th pack and would likely continue to consume collagen powder. It doesn't have to be Meiji as I'm keen to try new brands, but I'll always have Meiji as a backup. 
Read review  |  Check latest price
17. Project B 100% Bird Nest Extract
This is a product from Malaysia that was sent to me as a press sample. I enjoyed drinking the easy-to-mix bird nest powder as a late night snack. Sometimes, I would also mix Project B Bird Nest with my collagen powder for a "double shot".
Like most supplements that we consume, it's hard to tell how well they work or if they work, especially when I took this for only a month. But bird nest has been used as a traditional beauty supplement for ages, with many believing that it can help with skin and cell regeneration.
When I was in my late 20s, I'd over a period of a few years, consumed expensive bottles of bird nest but didn't see any improvements. Not sure if the improvement would be visible now that I'm in my 40s. :) 
---
Two Beauty Products that I struggled to empty
18. Pure Beauty Treatment Conditioner
Pure Beauty is a Korean brand carried by Watsons. I like its shampoo which feels moisturizing. However, the conditioner was too runny and ineffective when used on my thick and chemically-treated hair. 
Even my man who has untreated and rather healthy hair found Pure Beauty Treatment Conditioner weak in smoothing his hair. It took me a while to empty this conditioner and I'm sure I won't repurchase this.
19. Bourjois Loose Powder
Now, this powder is actually not bad – it's fine and the colour matches my skin tone. However, the packaging discourages me from using it as I couldn't get the right amount of powder to come out.
I've attempted to use it over many years until it's now expired. Luckily, I've just emptied a Lancome Loose Powder and could refill the empty bottle with Bourjois powder. Finally, I'm able to use Bourjois powder more frequently now.
So yeah, Bourjois powder isn't officially emptied, but the original container sure is. 
---
Check out the photo below. Can you spot which three products I've forgotten to include for the group photo? :) Yep, I recycled them too soon.
That's all for today's beauty empty post. Have you used any of them? Did you like them?
Before I end this, I like to wish everyone a Happy Chinese Lunar New Year! I wish you happiness, great health and prosperity. See you soon and don't forget to subscribe to more honest beauty and travel reviews.
(Post was published in Jan 2020)
This post may contain affiliate links, meaning I earn a commission if you make a purchase, at no cost to you. Read my full disclosure for more info.
Pin This!
(Visited 342 time, 1 visit today)