I'm super excited. My favorite day of the year is approaching in less than 24 hours.
In my younger days, Christmas eve was the day to doll up, look pretty and count down to the big day in a party place. These days, Christmas is more about spending time with family and friends, mostly at the comfort of the home, friends' homes or somewhere away from the maddening crowd. The change has to do with age, I know. Still, it's a day I love the most and would not allow myself to go through it just like any other normal days.
How about you? How do you intend to spend your Christmas holiday?
Before I start preparing for the celebration and X'mas count down, let's check out the Holy Grail Beauty Products shared in 2014, before the year slips by.
BEAUTY HOLY GRAIL 2014
These are all my holy grails and they have received a 5-star rating. But let's see if there's a favorite among the favorites. Here's the count down based on how much I think I can't live without them (you can click on each title to read the full review):
#14. Kiehl Midnight Recovery Concentrate
This night serum smells so good you feel like you are indulging in a mini-aromatherapy session. It is hydrating without being overly-greasy.
#13. Marks & Spencer Anti-Perspirant Deodorant
This has a lovely scent with evenly-spread powder finish that gives 24 hour protection.
#12. Clio Gelpresso Waterproof Pencil Gel Liner
This eyeliner stays smudge-proof and is easy to apply.
#11.  Integrate Real Glamour Volume Mascara
This is my go-to mascara whenever I expect a long-day ahead of me. Super smudge-proof!
---
Count down to Top 10 Holy Grails
Shu Uemura Cleansing Oil does an amazing job in removing makeup, sebum and impurities and yet do not strip the skin of its natural moisture. This is one of the few cleansing oils that doesn't require you to double-cleanse.
#9.  Skinlite Exfoliating Foot Mask
An affordable foot mask that gives you baby-soft and reborn skin in 14 days.
#8. L'Oreal Excellence Fashion
The best DIY hair dye I've tried so far. It gives vibrant color without over-stripping your hair of its moisture.
#7. Lancome Virtuose Precious Cells
This is the one I'll grab on most mornings. It's so easy to use and gives great curls, length and volume without making you look like you have a tonne of makeup on. Great for everyday use!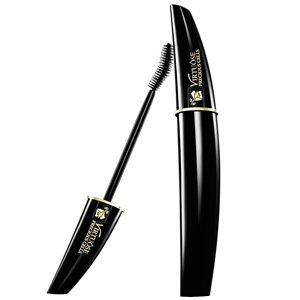 #6. Clinique's Superbalm Moisturizing Gloss
I seldom review lip glosses as I find most to be…well, just lip glosses.  This one is different. It's super moisturizing, easy to apply and even helped cure my lips whenever I get an allergy from Monosodium glutamate (and I do get it quite often as it's difficult to avoid MSG in Asian cuisines. The last allergy happened just last week).
---
Count down to Top 5 Holy Grails 
This foundation gives me a natural look, with just the right amount of glow. The coverage is just nice and doesn't accentuate my fine lines.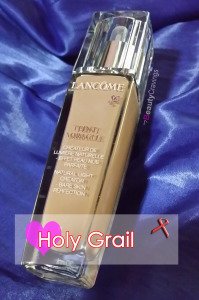 I've been a fan of this makeup primer because it's non greasy and cools down my face appropriately for makeup application. The best thing of all is that it doesn't break me out.
I use this whenever I have white-heads developing from the use of AHA products or chemical peels. 
#2. MUAC 40% Glycolic Acid At-Home Peel
This affordable peel gives me a quick collagen boost without the downtime. It also helps keep the pimples at bay.  
No.1 Holy Grail Beauty 2014
Glo-therapeutics Cyto-luxe Vitamin C+
At this moment, this is the only product that I actually look forward to applying everyday. Glo-therapeutics Cyto-luxe Vitamin C+ evens your skin tone, brightens it and stimulates the skin's collagen. 
---
That's all for this year's holy grails. And I sure look forward to see what 2015 would bring.
Have a joyous holiday, babes and hunks. Hope you'll have a great X'mas celebration with your loved ones. If you like to read more of such honest beauty reviews, you can click the button below to subscribe, or connect with me through facebook or instagram. See you there!
This post may contain affiliate links, meaning I earn a commission if you make a purchase, at no cost to you. Read my full disclosure for more info.
(Visited 3,637 time, 1 visit today)