Hey friends, let's talk about Beauty Trash today, shall we? I'll be sharing a list of beauty stuff that I've recently trashed or will be disposing soon after publishing this post. Unlike holy grails, I did not succeed in emptying these products. In fact, most of them were barely used.
Beauty Trashing exercise is such a waste of money, isn't it? Such wastage can happen when the product is 1) poorly-formulated, 2) unsuitable or 3) not needed in the first place. The first two reasons are mostly not within our control as we can only ascertain the fit and quality after buying and trying things out.
> MUST-READ: 10 Beauty Products I Regretted Buying
What we can control is the third, which is to keep our buying impulse in check and avoid buying unnecessary stuff. However, it's easier said than done. Many times, we, avid beauty lovers, would be overcome by great marketing gimmicks, tempting promises and heavily discounted beauty sales that we ended up buying things we hope to love but didn't.
---
7 Beauty Products Joining the Trash | Beauty Trash
Most of the beauty products that I'm highlighting today were purchased a few years ago and are now past their expiry, forcing me to 'recognize my loss' and dump them. Since so many years have elapsed, some products have changed packaging or gone through a rebranding exercise. 
Before I reveal the list of 'Beauty Trash', I think it's necessary to clarify on the term used. Beauty Trash in this context doesn't mean the mentioned products are downright inferior. That would be so harsh and mean, isn't it? Instead, this term refers to beauty products that are disposed off prematurely due to various reasons listed above.
Some products may be of decent quality if used by someone of different skin type or preference. My short snippet under each product will provide more context. The following review is based on my personal experience which may differ from yours or others.
1. OST C20 (now known as Tiam My Signature C-Source)
I was very hopeful when I purchased OST C20. This vitamin C serum contains a potent Vitamin C derivative "Ascorbic Acid" and was extremely affordable. Online reviews were mostly positive giving me no reason not to try it.
I did benefit from OST C20 in terms of lightened age spots and brighter skin tone. However, it came at a price – persistent pimple breakout. Not only that, my skin was very dry, no thanks to the alcohol content.
I did get through 50% of the bottle but have no reason to continue using it after discovering a better alternative that doesn't break me out.
Recommended Alternative: Timeless Skin Care 20% Vitamin C Plus E Ferulic Acid Serum (Review | Latest Price)
2. Benefit Fakeup Hydrating Concealer
I've had this concealer for so long. It should have been binned a long time ago because I'm pretty sure it's a few years past its expiry. LOL! Look at it, it even has a new name and packaging now – Boi-ing Hydrating Concealer.
I couldn't bear to throw Benefit Hydrating Concealer away because it was quite pricey and I'd hardly used it. I always harbored a hope that one day I would find a way to use it properly. Today, I have no choice because it has started to smell funny.
So, what's the problem? Whenever I use this concealer under my eye areas, my mascara would smudge. I did try layering over with powder, but it didn't work for me. I guess its just "too hydrating" and somehow was very good in 'melting' my waterproof mascara.
3. Innisfree Gel Liner
Innisfree Gel Liner was a relatively new purchase and I even gave it a 5-star review. The disappointment came after sharpening it for the first time. Innisfree Gel Liner totally changed into a different product – a seriously flawed one. The pencil was so bad in depositing pigment I had to throw it away.
Yes, I threw this gel liner away after sharpening it once. Okay, I did sharpen it a few more times trying to make it work but failed.
Recommended Alternatives:
4. The Body Shop Divide & Multiply Mascara
I'd bought The Body Shop Divide & Multiply Mascara on impulse because Bodyshop was having a great warehouse sales. I've probably used this mascara once or twice and didn't like it. To be honest, I can't even remember why I didn't like it. The last time I'd bothered to use it was sooo long ago. I'm not gonna try it now because it has expired and smells like vinegar. 
One thing I know for sure – The Bodyshop Mascara didn't give me prettier lashes.
Recommended Alternatives:
5. Kiehl's Ultra Facial Overnight Hydrating Masque
Kiehl's Ultra Facial Overnight Hydrating Masque is one of those products that went into my Beauty Regret List. You can read more about my thoughts there and how it gave me insomnia.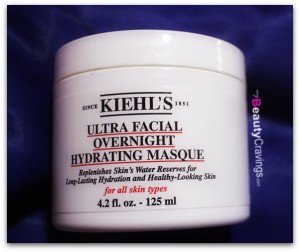 6. Origins Drink Up Intensive Overnight Mask
Origins Drink Up Intensive Overnight Mask gave me pimples and didn't provide sufficient hydration. If you are keen to read more about products that have given me pimple problems in the past, follow this link >> pimple-causing products.
Recommended Alternative: Nature Republic Shea Butter mask (Review | Latest Price) 
7. Maybelline Color Sensational Powder Matt Lipstick
I bought this about a year ago in Phuket, but have only used it twice. Maybelline Color Sensational Powder Matt Lipstick is probably the most drying lipstick I've ever tried. Not only did it cause my lips to chap, Maybellline Matt Lipstick hardened the dead skin on my lips and made my lips look unpresentable. Although it hasn't expired, I know very well I wouldn't touch it again. 
Recommended Alternative: Clinique Long Last Lipstick (Review | Latest Price) 
---
Alright. These beauty items will be trashed after I click the publish button. Hopefully, I don't have to write Beauty Trash Vol. 2 anytime soon. Do you have any beauty products that you'll be trashing soon? Wanna share with me and our community what these are so that we can help each other save money?
---
Love honest reviews? If you like to get notified of newly-published beauty reviews and travel stories, just click the button below to subscribe. I'll even give you some free and exclusive stuff. See you there!
SUBSCRIBE
Pin This!
(Visited 517 time, 1 visit today)