Since this is the buying season, I thought I'll write a post on the beauty products to buy. This list contains 17 products that I love and am still using today. Hope it'll help you in your festive shopping spree! :) 
To give the listing some order, I'll share it in the sequence of my usage. And of course, that would mean starting with the skincare products.
Without any further ado, here we go!
---
Best Beauty Products To Buy (Year 2022)
1. SANA Namerakahonpo Cream
I enjoyed using SANA cream so much that I proceeded to buy another one meant for night use. Both give good moisture care and are safe on my pimple-prone skin. 
I've yet to blog about the "Nightcare version". If you like to see how the packaging looks like, click here to view. 
2. SANA Namerakahonpo Eye Cream
I'd used SANA Plumping eye cream a few years ago and loved it (read review here).
After depleting it, I went on to try another version from the same brand which is meant to be richer. I've yet to blog about this anti-wrinkle version, but you can view its packaging here.
I like both and can't really tell any difference honestly (maybe because I have dry and mature skin, and both absorbs well). Both give me sufficient moisture without being overly-greasy which is great! 
3. Suncut Waterproof UV Protect Gel
This is my all-time favourite UV product and I've repurchased Suncut UV Gel (yellow version) numerous times. Because it is waterproof, I would always reach out for Suncut if I need to exercise under the sun. 
Suncut Waterproof UV Protect Gel is also great for travelling as I only need to bring one UV product. This single bottle can be applied on face and body, and occasions when I would get wet, e.g. beach or exercise. Read review here. 
4. Cezanne Natural Cheek Blusher
Although Cezanne Natraul Cheek blusher is cheap, it is not inferior. I really enjoy using each of the 3 colours that I bought because the colour appears natural, but yet obvious enough to enhance the look.
Its' staying power is also quite good. Read review here.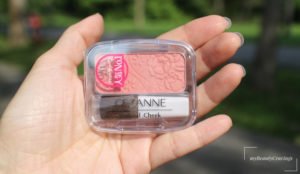 5. Lancome Hypnose Waterproof Mascara
I didn't like Lancome Hypnose when I first reviewed it, but have grown to love it.
The curling power is superb and the mascara will "open" your eyes and make them appear bigger. Read updated review here. 
6. Lancome Virtuose Precious Cells Mascara
Lancome Virtuose Mascara is my all-time favourite mascara. I've used uncountable units since maybe 10 years ago?
The curvy applicator makes it easy to coat the lashes. You'll also get natural, and yet noticeable enhancement to your lashes. Read review here. 
7. Media BB Cream
This is a very natural-looking BB Cream and may not suit everybody. It doesn't make you look fairer or more radiant.
But what it does is to make your complexion look presentable for a very casual outing, e.g. to the beach or supermarket. :) Read review here. 
8. Cezanne BB Cream All-in-One 
I recently dig out Cezanne BB Cream and started to use it more often (gosh, I bought it in 2018). I enjoy using it as a foundation than a BB cream due to its good coverage.
It also gives me a radiant look and is great in hiding skin imperfections. The quantity is generous too.
Hmm, I better use it daily before it turns bad. :) Read review here. 
9. Liht Organics Liquid Foundation
I've grown to love Liht Organics Liquid Foundation as the finish was very natural, and yet offered just enough coverage to make one look presentable for the day.
Though I didn't like the smell initially, I'd gotten used to it and even thought it smelt like cupcake as claimed by Liht.
In fact, I used it so often that I've just depleted it (like a week ago). So theoretically, it shouldn't be included in this list. But I thought it's still worth sharing with you as this is the only organic product in this list. Read review here. 
10. Clio Superproof Blush Liner
I didn't have the chance to blog about Clio Superproof Blush Liner. But Clio Blush Liner has successfully converted me from a pencil liner user to one who is comfortable with liquid liner too. I've since depleted two Clio blush liners and am close to depleting the third one.
I tend to use it on days when I like to look more polished – this liner can produce a wing effect easily. It's also super lasting on the yes! See product here. 
11. Clinique Long Last Lipstick
I'll always have a Clinique lipstick in my arsenal of makeup, as it looks natural on the lips. While Clinique no longer offers Long Last Lipstick, it seems to have been replaced by Dramatically Different Lipstick which works well for me. 
I'm also using Clinique Pop Lipstick and like the colour "Mocha Pop" and "Poppy Pop". But I would not recommend "Bare Pop" and "Plum Pop" if you have similar skin tone as mine. Read review here. 
12. Matomage Hair Arrangement Water"
This is my "go-to" hair product on days when I tie up my hair. I spray it on both sides to reduce frizz or flyaways. This gives me a neat appearance effortlessly.
What I like most about this or any hair products is that you won't feel the stickiness or grease when you brush your fingers through your hair  (yes, I've got a bad habit of touching my hair all the time). Read review here.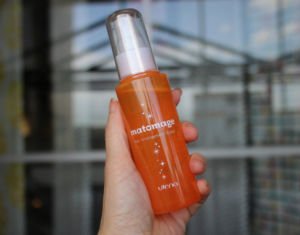 13. Lucido-L Designing Pump
This is another hair product that I like.  For those with permed hair, Lucido-L Designing Pump can give the curls a more obvious structure and bounce.
Similar to Matomage Hair Arrangement Water, Lucido-L is non-sticky. You can touch your hair all the time without feeling the discomfort of product residue. Check latest online price here. 
14. Nivea Extra White Repair & Protect (SPF 30)
To protect my skin from UV damage, I rely on Nivea Extra White (SPF 30). It doesn't have the best UV coverage in the market, but I reckoned it's good enough for use on days when I'll be under shade most of the time. 
The price is good which makes it suitable for everyday use. Read review here.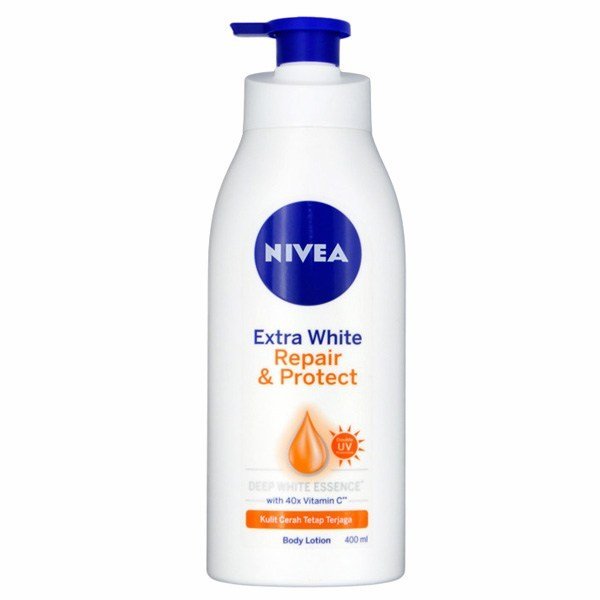 15. Biore UV Body Care Serum SPF50
When I need to get under the sun a bit longer than usual, I would switch from Nivea Extra White to Biore UV Body Care. The latter provides higher sun protection of SPF50 PA+++. 
The reason why this is not used as an everyday body UV lotion is its higher per unit price as compared to Nivea. Read review here. 
16. L'Oreal Eye Makeup Remover
This is my all-time favourite eye makeup remover, and I've been using them for probably 2 decades? 
It's effective and affordable (read review here). However, if its price goes up further (above S$12) , I may switch to other brands, such as Clinique Eye Makeup Remover or Lancome Bi-Facil that work equally well. 
17. Biore Mild Cleansing Liquid
I've repurchased Biore Mild Cleansing Liquid several times over many years. It is not something I'm loyal to, but I find its' affordable price and effectiveness a draw.
I'll definitely have one in my arsenal. Read review here. 
That's all to this year's list of Beauty Products to Buy. Hope it'll help you in your shopping spree. Now, it's my time to do some online research and shopping. I'm actively looking for a laptop replacement (read latest post here). See everyone soon!
And don't forget to subscribe to our new posts. 
This post may contain affiliate links, meaning I earn a commission if you make a purchase, at no cost to you. Read my full disclosure for more info.
SUBSCRIBE
(Visited 238 time, 1 visit today)