Hey there, I just came back from Changi Jurassic Mile, an outdoor track near Terminal 4 of Changi Airport where life-sized dinosaurs accompanied me through the hike. Let me share more about my experience there. Of course, I'll throw in logistics guide and perspective as a local insider. :)
Let's go explore Singapore's Jurassic Park! 
---
How to get to Changi Jurassic Mile? 
Since Changi Jurassic Mile links Changi Airport to our popular East Coast Park, you can get there from either end of the track. However, if you intend to walk instead of cycle (recommended by the way due to crowded track), it's better to get to Changi Jurassic Mile from the airport. There are multiple ways to do so, and I'll show you what I did using public transport. 
By Public Bus
I took a public bus and alighted at this bus stop – Airport Police Station. 
I then crossed the overhead bridge to reach the other end, where a red footpath welcomed me. This path pointed me to Airport Terminal 4 (T4).
Just follow the red path and you would reach T4 in about 10 minutes. Continue further along the red track and you'll get to Changi Jurassic Mile in another 5 minutes.
Total Walking Time: 15 minutes from bus stop
Alternatively, you could also alight at a slightly nearer bus stop that is about 10 minutes from Jurassic Mile.
As the bus stop is in the direction heading towards the city, you will have to take buses all the way through T3, T1, T2 and then loop back to T4 and alight at Changi Airport PTB4 bus stop. Click on the bus stop name to see the bus service numbers and its location. 
Now, before I show you my "thrilling" adventure at Changi Jurassic Mile, I thought I'll offer you alternative transport options…because tourists are likely to be more familiar with train system than bus network. Read on!
By Train
If you like to reach Jurassic Mile by train, I'll have to share first that it'll require quite a bit of walking. You may also have to connect to T4 via public buses or cycling as T4-bound shuttle service has ceased since the pandemic.
Here's how to do it. When you alight at Changi Airport train station, you'll be at T2/T3. Head towards T2 and find your way to the basement (bus stops). You can either take bus 24, 34, 36, 110 and alight at this bus stop, or continue walking to find your way to Hub & Spoke Cafe.
At the serene cafe, you can enjoy a meal or have a cup of coffee before renting a bike to make your 2km ride to Jurassic Mile.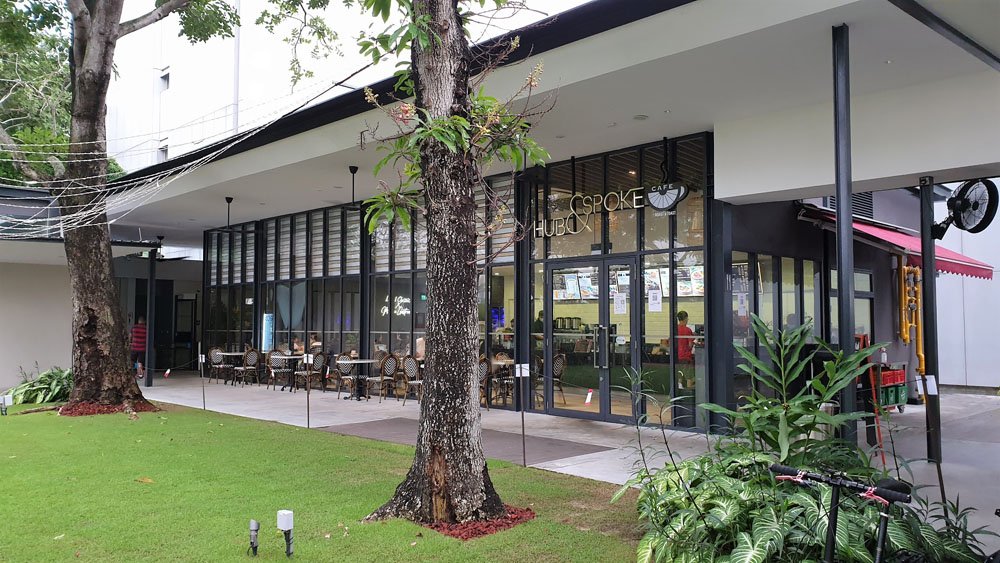 By Car
Do you drive? If you do, just park at T4 carpark (4A) and you'll be very near Jurassic Mile.
---
Explore Changi Jurassic Mile with me!
Now that we are done with the logistics, join me in the 1km adventure that starts here (see location). 
Even though it's been months since its launch as a new attraction in Singapore, it was still crowded probably due to the sheer narrowness of the pathway.
Cycling is nearly impossible – you'll need to dismount in order not to hurt anyone. 
There are altogether 11 types of dinosaurs and over 20 life-sized replicas. 
Let me show you the dinosaurs that I saw along the way. Unfortunately, due to golf ball incidents, the experience have been marred by tall fence and netted "roof". It's hard to take a photo without the subject being obstructed by the metal fence and net.
As I continued my slow hike through the crowded path, I was amused by some of the signage. 
The golf-loving birdies were cute too! But they failed to catch the real golf balls that injured some early visitors when the attraction first opened.
TIP: Bring along sunglasses, water and wear high SPF sunscreen as this walkway is without shelter. 
Here are some dinosaurs seen along the 1km trail.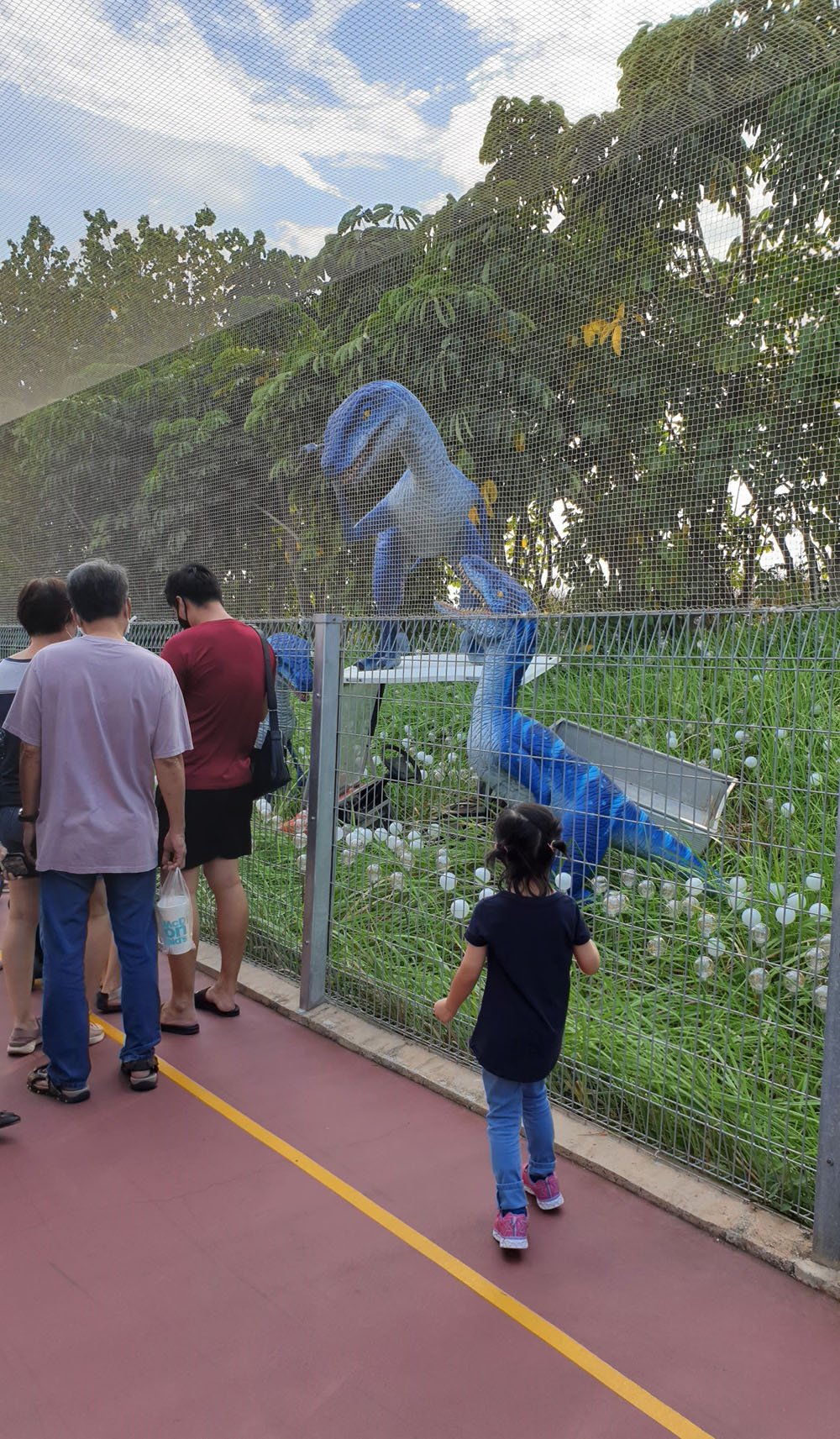 Soon, after about 35 minutes that included time spent on photo-taking, I reached the end of the track. On google map, this is where I was (see location).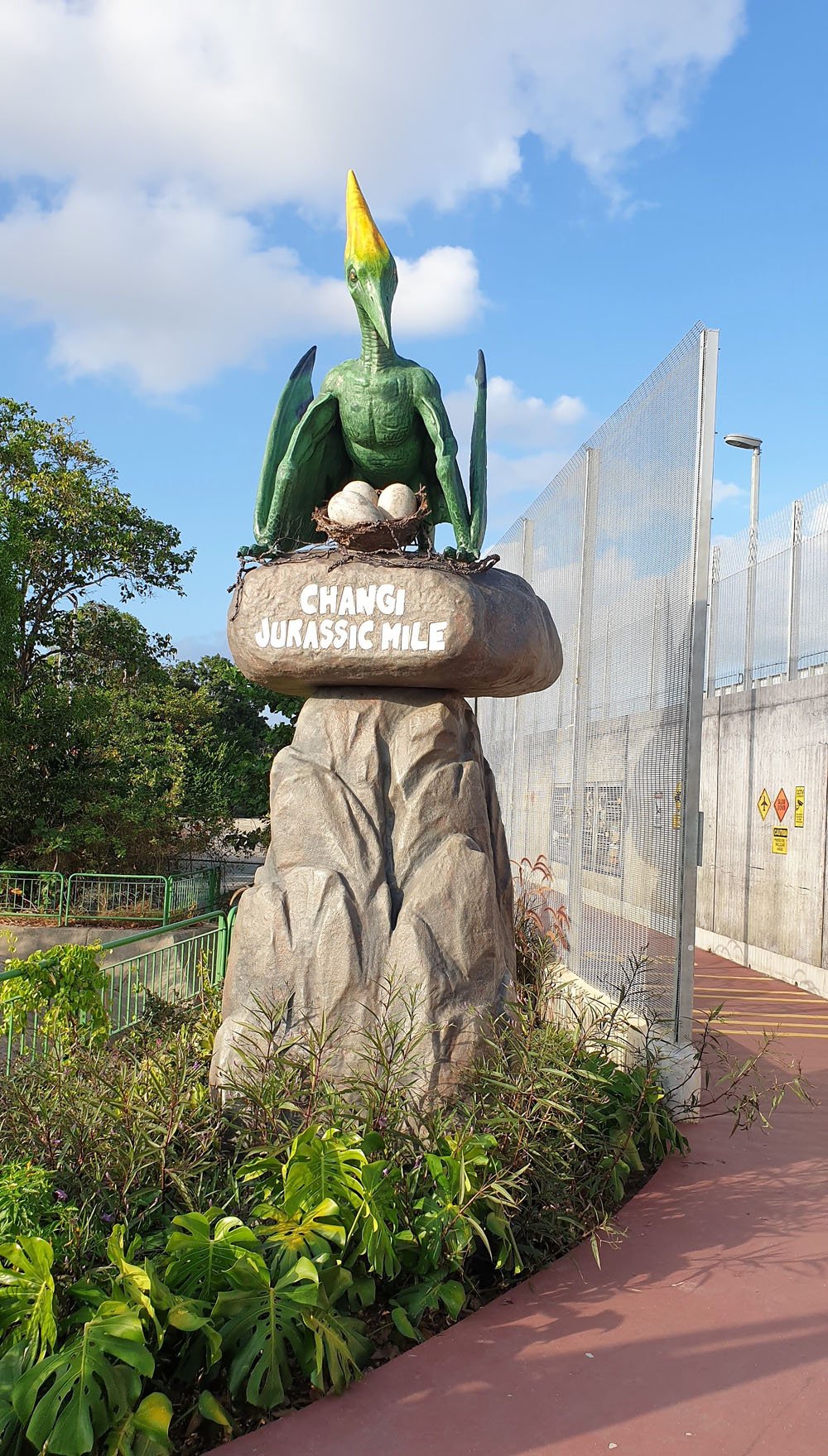 Should you continue your walk to East Coast Park or reverse? 
If you are with your bike, you can choose to cycle on to make your way to East Coast Park. However, if you are walking, it's better to turn back as the popular stretch of East Coast Park (with lots of amenities) is a long distance away (see location).
TIP: If you have borrowed a bike at Hub & Spoke, you can return the bike at this location in East Coast Park (vice versa). The distance is about 12km away. 
---
So, I reversed and walked back to T4
The return trip from one end to the other end of the trail took only 18 minutes, instead of the 35 minutes I'd taken initially as there wasn't a need to take as many photos. :)
When I was back at T4, I saw water cooler and vending machine at T4 carpark (4A). The drinks were cheap, starting from $1.50. You can also get other essentials such as sunblock, as at time of writing.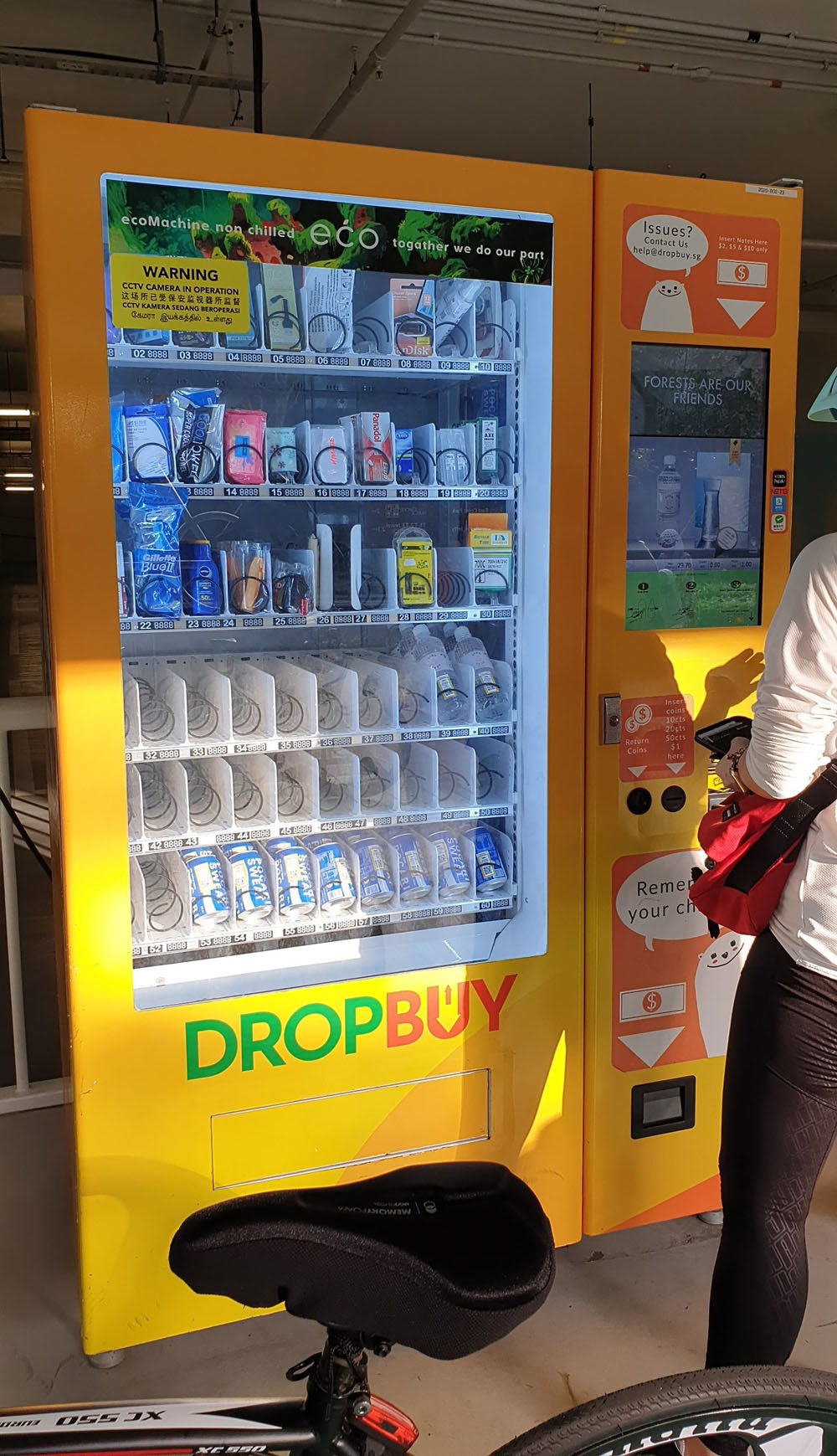 By the vending machine was an area that provided ample parking space for bikes. So you can still cycle here, park your bike and do the walk to Changi Jurassic Mile. 
I'd wanted to continue my "hike" to Hub & Spoke Cafe, which is 2km (28 minutes) away by foot, but was tempted by the bus stop that I passed by. I literally stood there and pondered for a good 10 minutes, deciding whether to have a great meal at the cafe or save myself from a half-hour walk and make my way back home. 
Eventually I chose the latter. Hee! And that ended my trip to Changi Jurassic Mile. Now, in case you like to make your way to Hub & Spoke Cafe, here are some photos I've taken in an earlier trip. Love the serene ambiance and reasonably-priced food.
You can also take a shower here for a fee!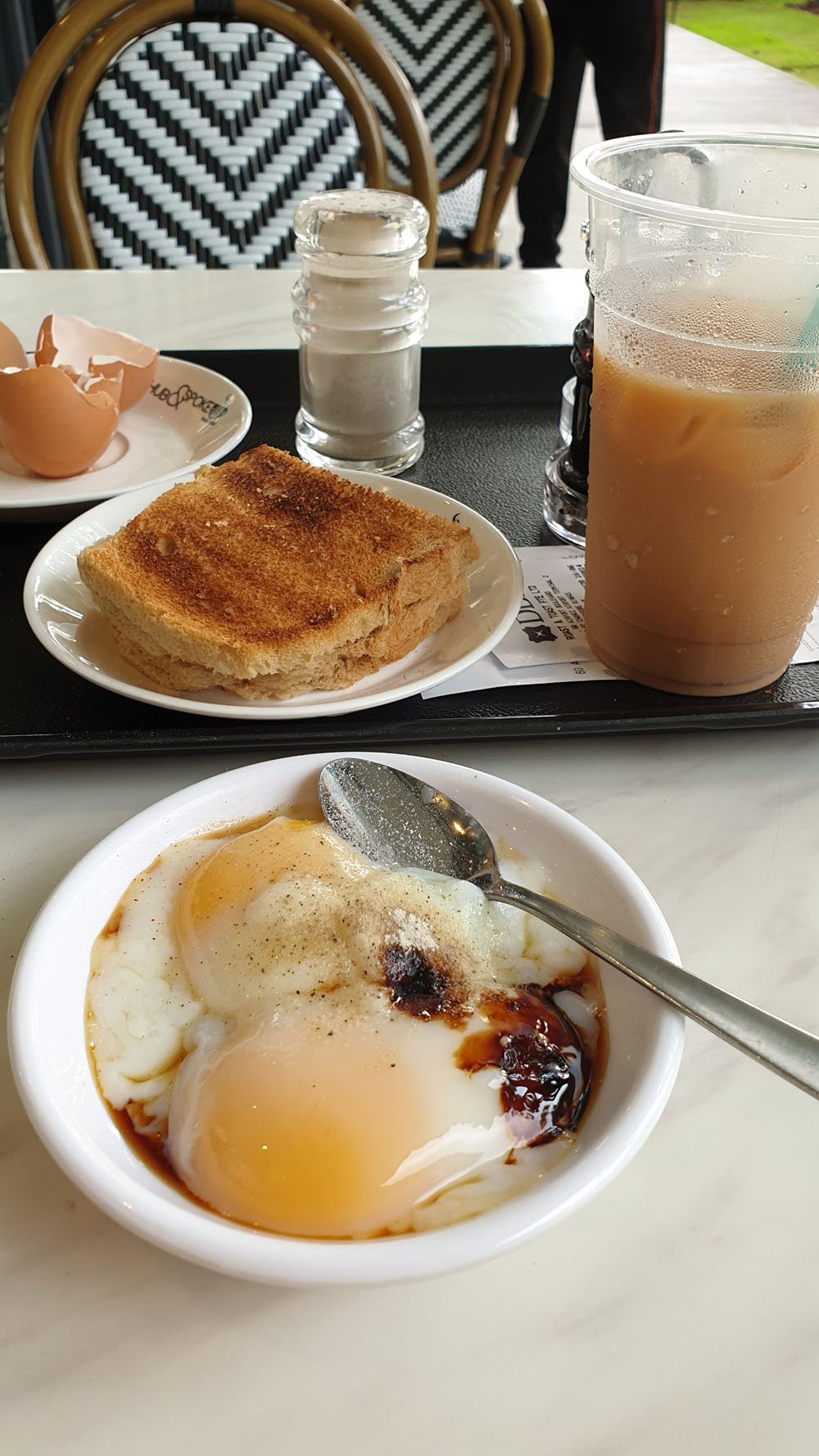 ---
And that's all I have for you. Do you find this article useful? How about sharing this post with your friends? Don't forget to subscribe to more honest beauty, travel and lifestyle contents by clicking the button below. See you soon in the next post!
This post may contain affiliate links, meaning I earn a commission if you make a purchase, at no cost to you. Read my full disclosure for more info.
PIN THIS!
(Visited 269 time, 1 visit today)