Looking for a reliable eye cream? Consider Clinique All About Eyes. I've been using this USA-made eye cream since my younger years and have found it to be a dependable source of moisture for the eyes. 
Keep reading to find out the pros and cons of Clinique All About Eyes. 
---
Tell me more about Clinique All About Eyes
Clinique All About Eyes is said to be a lightweight and refreshing eye cream that can hydrate, brighten and reduce puffiness.  
I have used this eye cream since I was a young adult with greasy face, till today when my aging skin is turning more dry. Despite the various skin conditions I had across the years, Clinique All About Eyes worked well and was able to deliver its key promise, which is to hydrate the eye areas.
Therefore, Clinique's claim that the eye cream suit a wide range of skin types – Very Dry to Dry, Dry Combination, Combination Oily, Oily – is true. 
A sister product that looks almost exactly the same!
Do note that Clinique All About Eyes has a sister product that looked quite similar. 
Known as Clinique All About Eyes Rich (yes, with a "rich" behind), this variant is supposedly creamier than the one we are reviewing today. See how this variant's packaging looks like here so that you get the right one.
Now, let's find out the good things about Clinique All About Eyes before we move on to talk bad about it. :)
---
What's Great about Clinique All About Eyes?
1. Easy to apply
Clinique All About Eyes has a buttery-smooth texture that makes gliding over the skin easy. This is especially important for the delicate undereye areas because excessive tugging can result in premature wrinkles.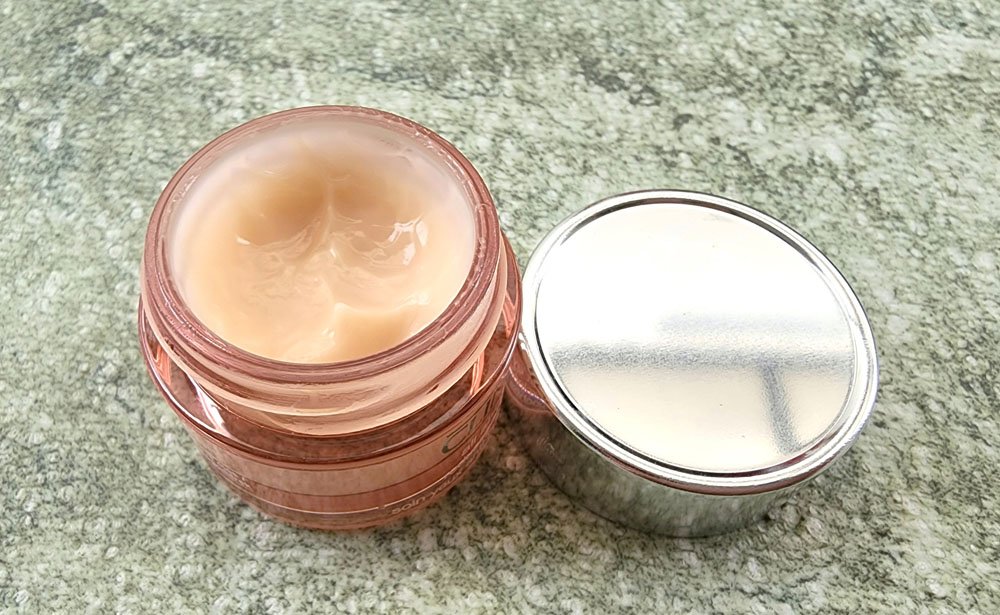 2. Creamy enough
The eye cream is rich enough to nourish the skin and provide lasting moisture, without the risk of those pesky milia forming around the eyes.
What's more, this eye cream absorbs fast, making it an ideal choice for morning application when you need to put on makeup right away. 
3. Makeup sits nicely
Sometimes, mascara on my lower lash line would smudge if I use the wrong mascara or if the eye cream is too rich.
I'm glad to share that I encountered no such "smudging" issues when using Clinique All About Eyes. That's partially the reason why I describe Clinique All About Eyes as a reliable and dependable eye cream. 
>> MUST-READ: 7 reasons why SANA is the top eye cream of the year
4. Clinique All About Eyes is a "safe" eye cream
Those with sensitive skin should feel assured when using Clinique All About Eyes as this product is:
Dermatologist tested.
Ophthalmologist tested
Fragrance free
Allergy tested
It is also free of paraben, phthalate, synthetic colors, denatured alcohol and oil.
>> RELATED: Meishoku Whitening Eye Cream: Does Placenta-Based skincare work? 
When writing this review, I'm surprised to learn that Clinique eye cream does not contain oil. No wonder my mascara didn't smudge when using Clinique All About Eyes.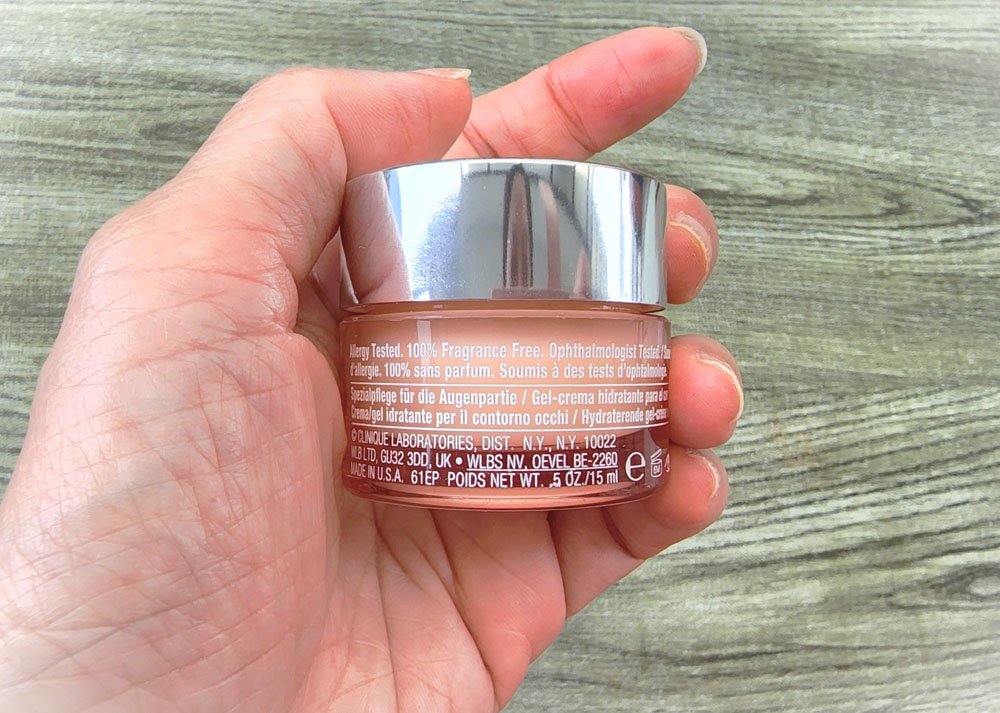 ---
What's not great about Clinique Eye Cream? 
1. Inconvenient if you have long nails
When it comes to eye cream, I prefer those that comes in a tube, such as SANA and Meishoku. Not only is it easier to get the product out, it is also more hygienic as your finger would only come into contact with cream that you need for that application. 
Unfortunately, Clinique eye cream comes in a traditional pot like many premium eye creams out there. What this means is that the cream would get under my nails when I try to dig it out.  
Of course, a spatula would help. But sorry, I'm too lazy for that.
2. Not for traveling 
Clinique All About Eyes is not designed to be portable. Unlike the lightweight eye cream that comes in a tube, Clinique  eye cream sits in a rather bulky and heavy tub. 
3. Did Clinique overpromise?  
Can Clinique All About Eyes really de-puff or brighten the skin? Can it improve the appearance of dark circles? 
I've not noticed any difference in puffiness or colour around my eyes. I am also not a firm believer that off-the-shelf eye cream can deliver such results.  
4. Not a cheap eye cream
At more than S$50 for a small pot of eye cream, Clinique All About Eyes is definitely not cheap.
However, to be fair, it is also not the most pricey ones out there, especially when compared with products of the same tier (i.e. non-drugstore skincare).
---
Clinique All About Eyes: Should you give this a try? 
This is an eye cream that I am confident and guilt-free in recommending to anyone.
It is moisturising, free from unnecessary ingredients and doesn't cause unsightly "seed oils" to form. What's more, eye makeup such as mascara can sit nicely without smudging. 
I've used a number of pots over the decades, albeit on an on-off basis. While there's nothing peculiar to make me stay loyal to Clinique All About Eyes, I wouldn't mind repurchasing it when I see a good deal as I know it is a pretty decent eye cream. Rating: 4/5. 
---
That's all to today's review and thanks for reading as always. If you find today's review useful, you can get more useful and honest reviews by subscribing through the button below. See you soon! 
This post may contain affiliate links, meaning I earn a commission if you make a purchase, at no cost to you. Read my full disclosure for more info.
SUBSCRIBE
(Visited 97 time, 1 visit today)