Want to look chic and stylish, but not in the mood to dress up? A red lipstick is all you need to add instant glamour, style and sophistication to your look. And Clinique's Chubby Stick Intense Moisturizing Lip Balm may just be your next best friend.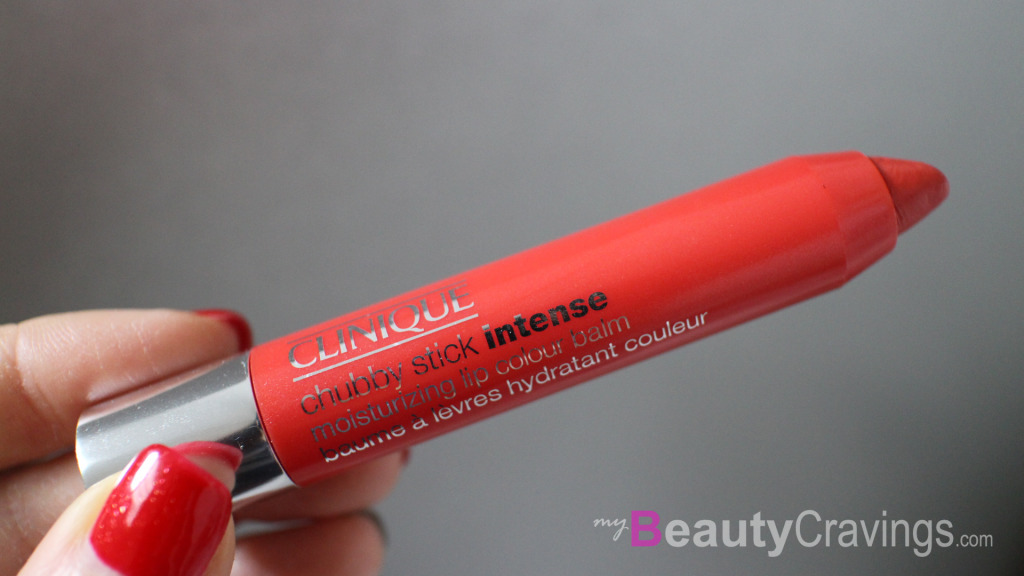 Never really a Red-Lip Girl…
In all honesty, I was never really a red-lip person. As you probably know, finding the right shade of red is not an easy task. And having the wrong one can have disastrous effect, turning an otherwise sophisticated look into one that's harsh and tacky.
There were only two periods in my life when intense red lipstick was the default color for my everyday look. The first time was two decades ago when bright red lips were in. And the second phase was a decade ago, when I was working with an airline that prescribes her staff to wear blue eye shadow and bright red lip colors.
From then onwards, I have stayed away from red, tending towards brown, coral or just plain gloss.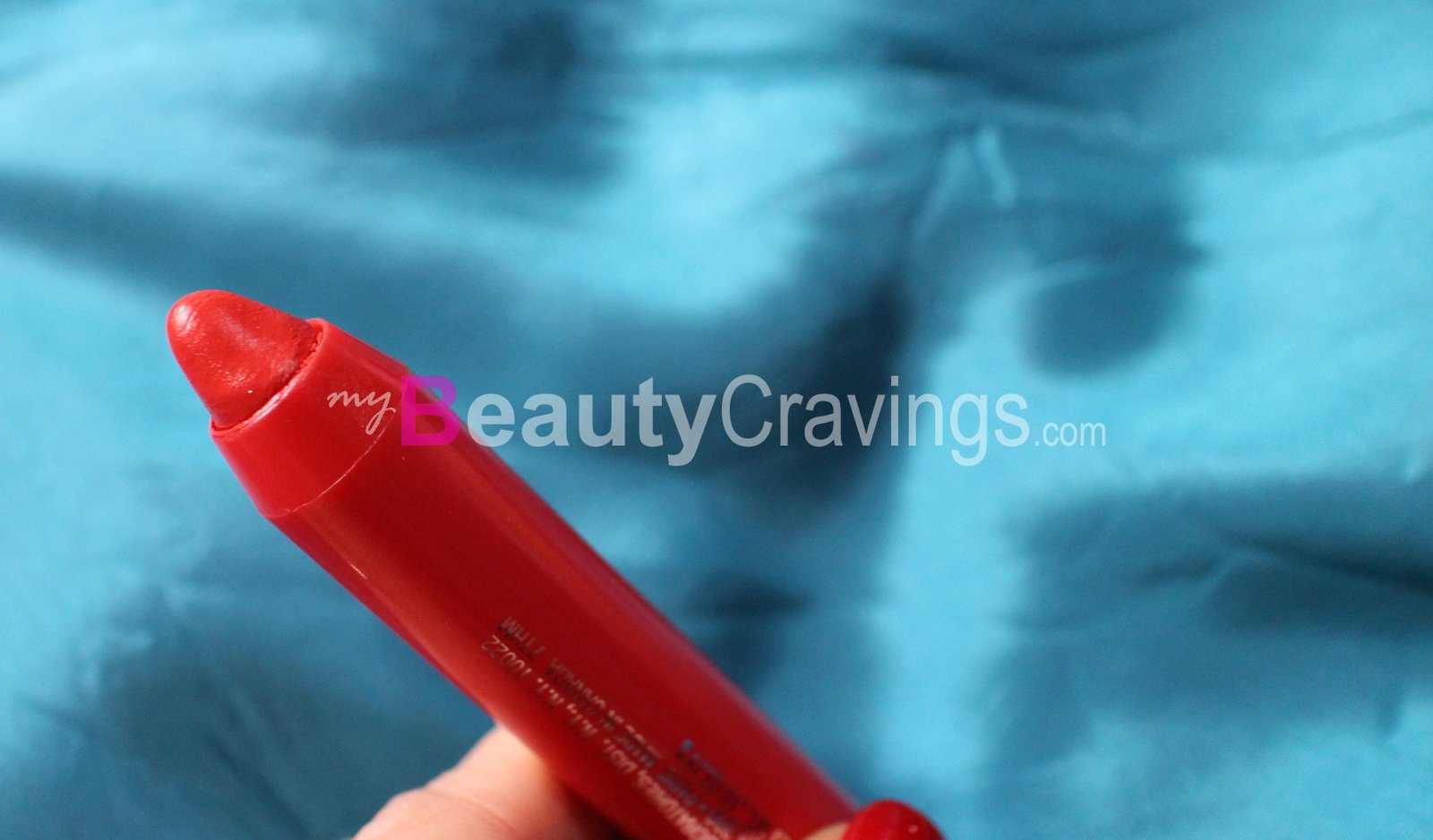 ---
How Clinique Chubby Stick puts red into my Palette Again
But things took a change when I took a gamble and bought Clinique's Chubby Stick Intense Moisturizing Lip Balm in the shade of 'Heftiest Hibiscus'. It was the most intense color of the range. Blame it on my impulse purchase at the airport as I was minutes away from entering the boarding gate.
How often is it that a rash purchase turns out into something really worthwhile? Let me share with you what's good about Clinique Chubby Stick Intense Moisturizing Lip Balm (Shade: Heftiest Hibiscus).
---
What's Good about Clinique Chubby Stick?
1. Flattering Tone
The tone was perfect for me. It's intense red has a subtle tint of orange that was really flattering on me. I can easily match it with any outfits, be it a casual pair of jeans and tank top, or a sexy 'Little Black Dress'.
If it's not obvious enough, I'll like to reiterate that I'm really delighted with the purchase. You know, I didn't even have the chance to try it on prior to purchase (yeah, it was an impulse purchase, remember?), and yet I got the exact red shade that works perfectly well on me. Am I lucky or is Clinique simply amazing?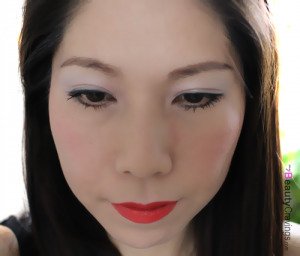 2. Glides on Smoothly
With its creamy formula, Clinique Chubby Stick Intense Moisturizing Lip Balm was easy to apply. It glides on smoothly and evenly.
Application was a breeze and a one-time effort. And I didn't even need to use a lip liner for such an intense colour.
3. Lasts for Hours
The lip color lasted for hours and faded only after food consumption. Even then, the stain left behind was still flattering and even, which differs from the typical 'undesirable washed-out' look associated with many other intense lipsticks.
4. Gives Instant Lift to an otherwise Ordinary Look
I was in my culottes and tank top yesterday, preparing for a dinner outing.
With a quick application of Clinique Chubby Stick Intense Moisturizing Lip Balm, I gained an instant confidence boost. I was looking (ahem)…more respectable and classy.
---
What's Bad?  
As I have dry lips, I would have loved for Clinique Chubby Stick Intense Moisturizing Lip Balm to be more hydrating. Don't get me wrong. This stick is not drying. It's just not super moisturizing.
---
Bottom Line
The goods outweighs the bad, yah? I'll be adding more colors to my chubby collection and I do encourage you to give it a try too. Since skin tones differ, do test out the shades before any purchase? 
Clinique Chubby Stick Intense Moisturizing Lip Balm cost only S$22 at Singapore Changi Airport's DFS shops. You can also get it at similar price range over at Amazon. Rating: 4/5
Love what you've read? If you like to get notified of my new posts, you can click the button below to subscribe, or connect with me through facebook or instagram. See you there!
This post may contain affiliate links, meaning I earn a commission if you make a purchase, at no cost to you. Read my full disclosure for more info.
(Visited 822 time, 1 visit today)