Within one week, Clinique Dramatically Different Moisturizing Lotion restored my dry and irritated skin to a flake-free and supple one. This basic lotion that I didn't like when I was in my 20s has now become one of my favorite moisturizers. I'm even rating it a 5/5 which means I would definitely be repurchasing it.
When I received the Clinique Holiday Set a few years ago, I was least excited over Clinique DDML among other products in the bundle. I recalled how this yellow lotion was too rich on my then 20-something oil-drenched face. Reluctantly, I took it out recently to try it again in my 40s. And, wow! I was impressed. 
Read on and I'll share the 5 things I love about Clinique Dramatically Different Lotion. 
Update Nov 2020: This post was first published in Jan 2020. I've just emptied Clinique Lotion and have already repurchased a new one. This yellow lotion is going to be a staple basic moisturiser for me!  
---
About Clinique Dramatically Different Moisturizing Lotion +
Clinique Dramatically Different Moisturizing Lotion (DDML) originated in USA and has been around for over 50 years. Dermatologist-formulated, Clinique DDML is said to provide just the right level of hydration to soften, strengthen and improve skin. It is also said to offer lasting hydration for 8 hours. 
To cater to different skin type,  Clinique DDML comes in varying formula such as cream, lotion, gel and jelly. For instance, the one I'm reviewing today is a lotion for "Very Dry to Dry Combination Skin".
---
5 Things I love about Clinique Dramatically Different Moisturizing Lotion
1. Basic & Simple
A few weeks ago, I was at Cutis Medical Laser Clinics to receive a skin-firming Radio-Frequency (RF) treatment. After cleansing, the aesthetician noticed how dry and irritated my skin was. I believe this was due to some exfoliating products that I was using then.
After a brief consultation with Dr Sylvia, I was advised to postpone the RF treatment for a week. During this period, I should use only basic moisturizer to allow my skin to recover.
When I got home, I dug through my "stockpile" of skincare products and reluctantly picked Clinique Dramatically Different Moisturizing Lotion. This was the only lotion I had that seemed to make the cut as a basic hydrating lotion as it contains no alcohol and fragrance and has been allergy-tested.
Now that I've used DDML for a while, I can attest to its gentle and hydrating formula which comforted my dry and irritated skin and healed it. In the ingredient list below, you can see that this Clinique yellow lotion contains moisturising ingredients such as Glycerin, Urea and Hyaluronic Acid. 
Ingredients: Water\Aqua\Eau , Mineral Oil\Paraffinum Liquidum\Huile Minérale , Glycerin , Petrolatum , Stearic Acid , Glyceryl Stearate , Sesamum Indicum (Sesame) Oil , Urea , Lanolin Alcohol , Triethanolamine , Hordeum Vulgare (Barley) Extract\Extrait D'Orge , Cucumis Sativus (Cucumber) Fruit Extract , Helianthus Annuus (Sunflower) Seedcake , Propylene Glycol Dicaprate , Sodium Hyaluronate , Butylene Glycol , Pentylene Glycol , Trisodium Edta , Phenoxyethanol , Yellow 6 (Ci 15985) , Yellow 5 (Ci 19140) , Red 33 (Ci 17200) <ILN39477>
2. Very Nourishing
As the RF treatment was postponed by only a week, my irritated skin had only 7 days to recover. Thankfully, it did after using Clinique DDML on a twice-daily basis. When I visited Cutis Medical Laser Clinics a week later, the aesthetician was surprised to see that my skin had fully recovered.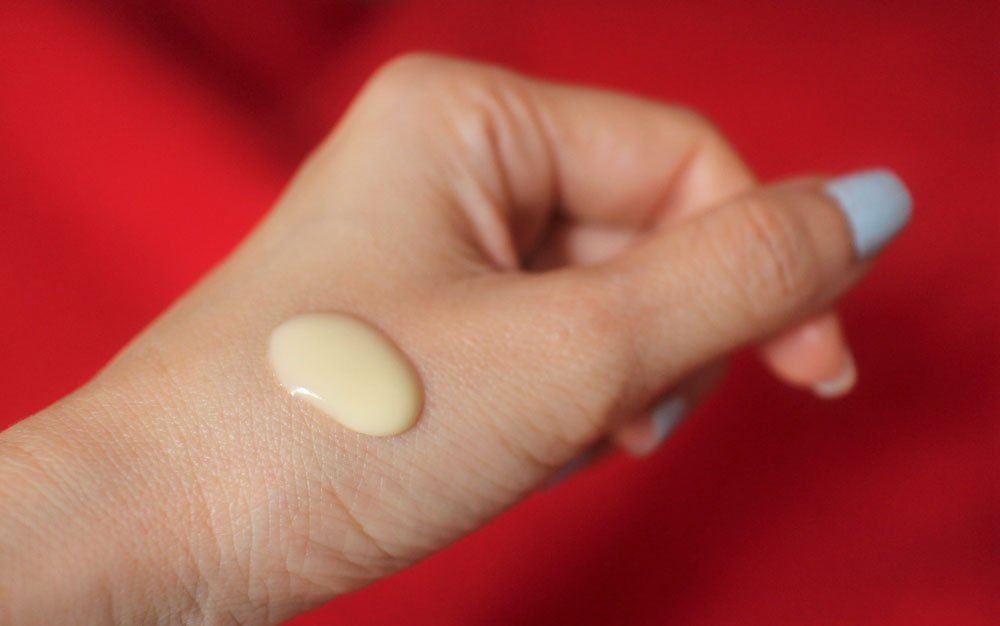 So, how did my skin recover so quickly?
According to Clinique, ingredients such as Sunflower Seed Cake, Barley Extract and Cucumber Fruit Extract are effective in strengthening skin's barrier. This in turn improves skin's resiliency and helps it to retain moisture.
In addition, DDML contains Hyaluronic Acid which helps draws moisture to the skin like a magnet. Urea is also known to help skin retain water and allow dead skin cells to fall off. 
Therefore, within just a few days of usage, my flaky skin patches started rolling off gradually to reveal healthier skin. Perfect! 
RELATED:
3. Comfortable After-feel
Although Clinique Lotion+ felt overly-rich on my 20-something skin decades ago, my 40+ skin is loving its medium-rich consistency.
Even though I use a very generous amount, the lotion gets absorbed quickly leaving a layer of film just enough to assure me that my skin is protected. Best of all, the moisture barrier stayed on the skin for hours. Therefore, the 8-hour hydration claim is true in my experience!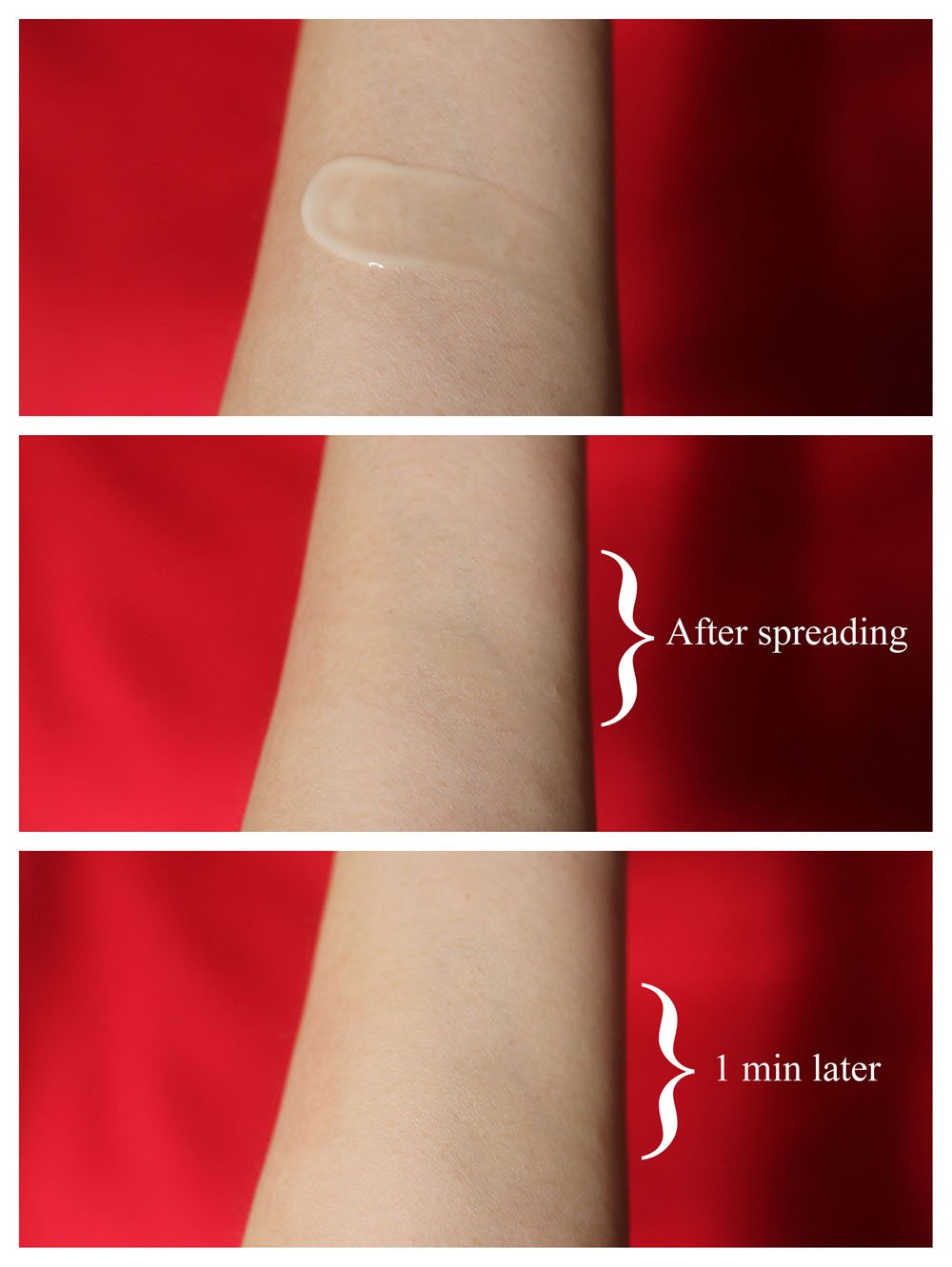 4. No Pimples
I'm very sure this yellow lotion is safe to use on my pimple-prone skin. No pimples at all during usage! 
5. Large Bottle for a Good Price
The bottle that I bought has 125ml of lotion, which is more than double the quantity of many lotions out there in the market. Despite its' generous quantity, Clinique DDML costs only USD28 (view latest price). This is considered low for a counter-based beauty brand.
If 125ml is not big enough, you can also get the 200ml bottle that comes at an even cheaper per unit price.
6. Well-Designed Packaging
I like the lightweight bottle that is easy to grasp even with my small hand. It's also great that the right amount comes out with each pump, releasing enough quantity to cover my face and neck.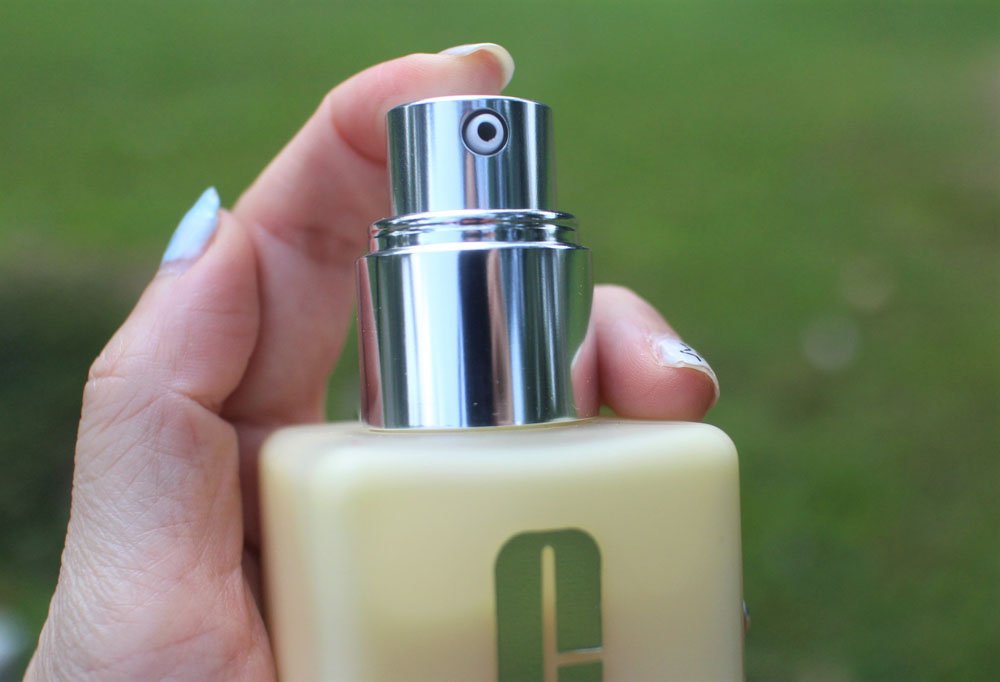 ---
What's not to love about Clinique Dramatically Different Moisturizing Lotion?
1. Not a pleasant smell
I don't want to be rude. But the smell isn't that great and may even be repulsive to some. I thought Clinique DDML smells like medicine or a chemical with a pungent smell. 
Well, of course it would since Clinique DDML contains urea. As we know, synthetic urea is created from ammonia and carbon dioxide. That's probably where the pungent smell comes from. But at least, we know Clinique is adamant in avoiding fragrance at all cost.
---
Recommendation
I highly recommend Clinique Dramatically Different Moisturizing Lotion+ (DDML) to those who are struggling with dry, flaky and irritable skin.
Put up with the smell and you'll be rewarded with a healthy and well-moisturized skin in no time. This is something I need to have in my beauty arsenal and it's officially entering my Holy Grail list. Rating: 5/5
To find out the latest price on Amazon, click HERE
This concludes today's beauty review. Thanks for reading! If you find this useful, do share this post with your friends. And don't forget to subscribe to more of such honest beauty reviews. See ya! 
SUBSCRIBE
(This post was first published in Jan 2020, and last updated to include latest opinion.) 
This post may contain affiliate links, meaning I earn a commission if you make a purchase, at no cost to you. Read my full disclosure for more info.
Pin This!
(Visited 833 time, 1 visit today)