This is an account of Day 6 of VI Precision Peel. Start with Day 1 story if you've missed it.  
Morning of Day 6 (VI Precision Peel)
I slept really well the previous night. Say goodbye to overnight itch.
In the morning, I was rewarded with a really significant improvement – I no longer looked like a peeling monster. So, let's just say that Day 6 was the day I regained my freedom, as I was closer to looking like a normal 'being'.
If you are working, you may want to consider taking another day of leave, i.e. if you can afford it. Otherwise, it's alright to return to work. You'll look pretty decent, with just 30% of peeling left on forehead and hairline areas, plus some flaky skin.
How many days of leave do I need to apply?

If you are working the normal Monday-Friday office hours, you can do your peel on a Thursday evening (Day 1). Go to work on Friday with a slightly tan face (Day 2). Peel on Sat through Monday (Day 3 to 5). And go to work on Tuesday (Day 6). If you are shy of showing your partially-peeled face to the public, you can return to office on Wednesday (Day 7).

All in all, you need only 1 or 2 days of leave from work, i.e. Monday and/or Tuesday. 
Though my face was almost done with the peel, my neck continued to be itchy and red, and was in the early phase of the peeling process. The neck always peels 2-3 days later, as compared with the face.
To recap, VI Precision Peel was not applied to my neck. The reason why it was peeling was due to seepage, as explained in my earlier post. Now, take a look at my ear lobe. Notice that it's peeling too? 
---
Evening of Day 6 (VI Precision Peel)
By evening, the skin tone further lightened, and I was looking less tan. 
I was also sporting additional pimples.   For someone with a combination skin coupled with enlarged pores, this is a common affair.  This would have happened on normal days, with or without the peel. Of course, I can't deny that the layers of moisturizer and sun block that I was stacking and slapping on every other hour could have played a role in the minor pimple issue.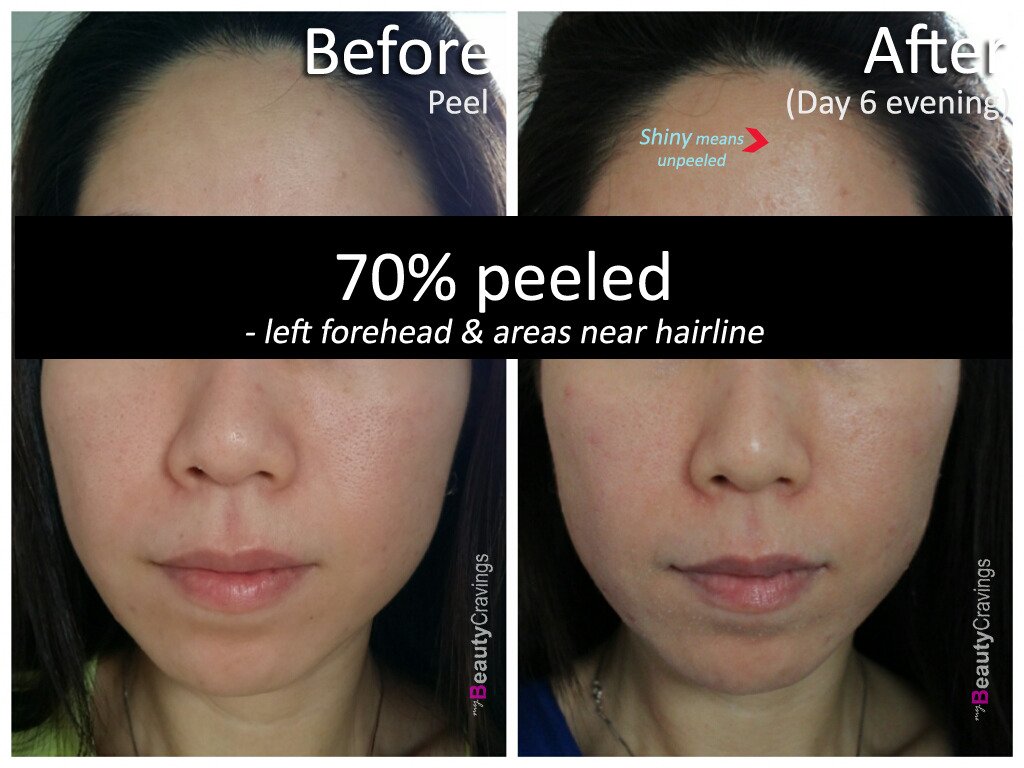 The skin would take a while to return to its normal PH level. Right now, it's still dehydrated and flaky.
---
My Favorite Beauty Companion!
These beauty products accompanied me throughout the entire peeling journey. I reached out to them almost every other hour.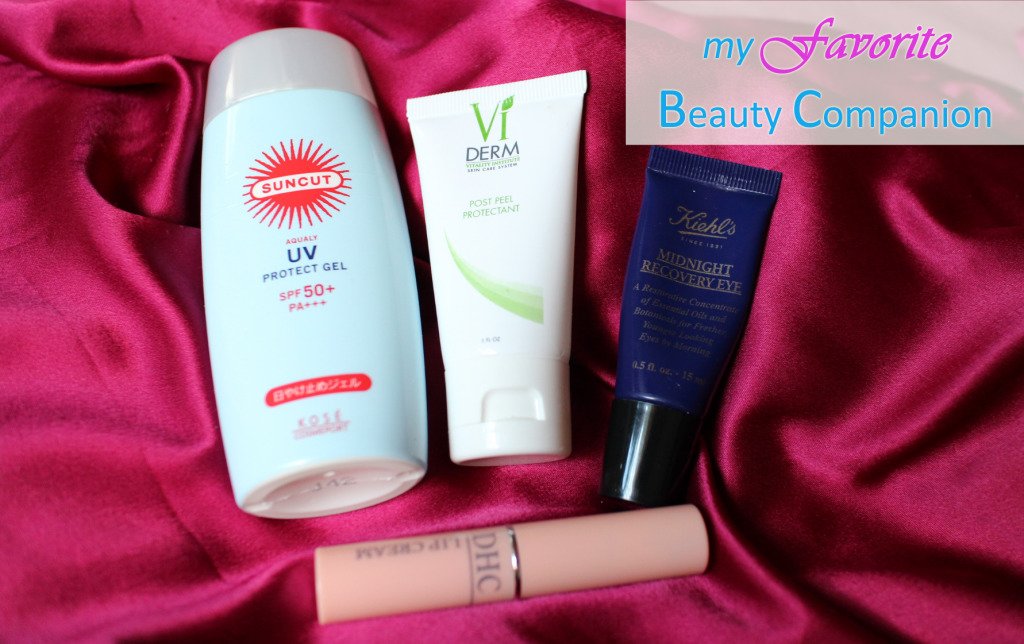 They are: 
VI Derm Post-Peel Protectant 
That's all for Day 6 – a day of freedom. So, what improvements did I notice? Are my pores smaller?  Did my sun spot fade? When will the neck complete its peel? And when can I start exercising? Stay tuned to find out. 
Love honest beauty reviews? If you like to get notified of my new posts, you can click the button below to subscribe, or connect with me through facebook or instagram. See you there!
---
Don't miss these:
This post may contain affiliate links. Read my full disclosure for more info.
(Visited 4,374 time, 3 visit today)