Travelling soon and need ideas on what to purchase from duty free shops (DFS) in airports? Let me share my DFS Beauty Hauls with you as I've just returned from a trip to Phuket. Most of these products are my holy grail and I've repurchased them umpteen times. I'm sure you would love them as well.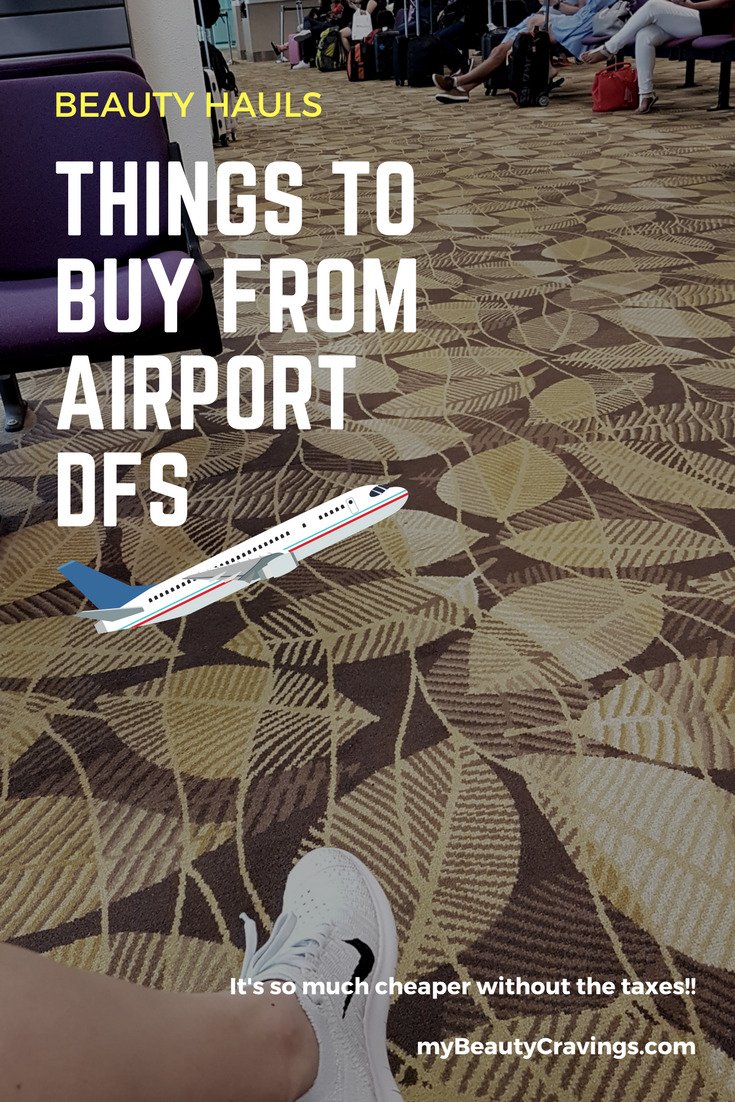 Without any further ado, let me bring to you beauty items bought from both Phuket International and Singapore Changi Airports. You will find out which airport provides a better deal. 
Oh wait! Before you move on, don't forget to check out my earlier DFS hauls:
---
DFS Beauty Hauls from Phuket & Singapore Airports
Most beauty items I'd browsed through at Phuket International Airports were more expensive than those found in Singapore Changi Airports. It's probably due to Phuket being a renowned touristy island. I've only found one item within my to-buy list that was cheaper in Phuket, and that's item number 1.
1. Lancome Virtuose Precious Cells Mascara
My holy grail mascara – Lancome Virtuose Precious Cells Mascara – costs about the same in both airports (S$41 vs 935 Baht).
> MUST-READ: Super Beauty Holy Grails | Top Beauty Products I can't live without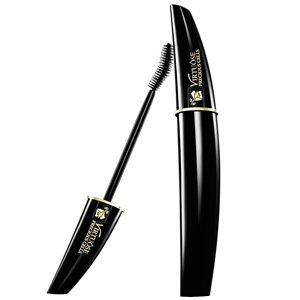 The price difference came about when we look at the trio pack. Phuket Airport retails the mascara cheaper at 2525 baht (equals S$103) against S$111 in Singapore Changi Airport. 
But I got an even better deal! Just when I was entering the DFS beauty shop in Phuket departure hall, a pretty lady distributed a coupon that gave me 200 bahts discount off purchases more than 2500 baht. How timely! Effortlessly, my trio pack of Lancome Virtuose Precious Cells Mascara now costs only 2325 baht, which equates to just S$95 . Each mascara costs only S$31. That's 25% cheaper than if you get it in Singapore Changi Airport.
Anyway, that's the only product I found worth buying in Phuket Airport. I got the rest from Singapore Changi Airport. Check out the rest.
2. Clinique Chubby Stick Baby Tint
How can I not get Clinique's Chubby Stick Baby Tint? This would be at least the fourth repurchase. Indeed, it's another holy grail beauty product of mine and I got it at $23.30 in Singapore Changi Airport (Non-DFS: S$28). Find out what's my favourite colour here.
3. Clinique Chubby Stick Moisturizing Colour Balm
How different is Clinique Chubby Stick Moisturizing Colour Balm from her two other variations – Baby Tint and Intense Moisturizing Lip Balm? The colour intensity and translucency sat between those two providing a medium but still sheer colour intensity. I'll find out more and let you know soon. ;)
I got it at Singapore Changi Airport for $23 (vs Non-DFS: S$28).
4. Clinique Travel Kit
Here's another item – a DFS exclusive travel kit from Clinique comprising a Superpowder Double Face Powder (02 – Matt Beige) and Long Last Lipstick (Blushing Nude) at S$44.
RELATED: 5 Reasons why Clinique Long Last Lipstick is a great buy
This is quite a good deal as the long last lipstick on its own was retailing at S$27 and the powder at S$35 (Non-DFS prices: $33 and $56 respectively). But do note that the Superpowder in this travel kit is only 8g as compared to the full size of 10g.
The Superpowder Double Face Powder was a great travel companion indeed and I used it every single day of my trip. As the color of both powder and lipsticks are fixed, I was fortunate that the powder was a close match to my skin tone (Mac NW20 and Lancome PO-03).
As a lover of natural and sheer makeup, I super love the Blushing Nude lipstick – it gives my face a healthy dose of color. What's more, it matches most, if not all color outfit.
5. Clinique Clarifying Lotion 2
This was a special request from Mom who really isn't a person who cares very much about beauty or skincare regimen. I'd bought her a toner from another brand just a week ago, but she said, "No cool, shrinking feeling." She explicitly wanted Clinique's toner – one that she's currently using (courtesy from me) and which she's finishing soon.
Did you know? 

Toner in Chinese is described loosely as "Shrinking Water" and is meant to shrink pores and cleanse skin of impurities. It normally gives off a cooling feeling. I've noted that over the years, most toners have evolved to become less of an astringent and more of a pre-moisturizer. That explains why I'm less insistent on adding toner to my beauty regimen.
So, here's Clinique's Clarifying Lotion 2 at S$44.70 for a large 400ml bottle, for mom.
6. Innisfree Olive Real Power Cream
Reaching my 40 this year, I'm beginning to feel that my skin requires richer product to boost its moisture level. After some online research, I've decided to give Innisfree Olive Real Power Cream a try.
Changi Airport was retailing it at S$22.90 as compared to online price of S$31. Phuket airport didn't carry Innisfree products. 
> RELATED: Can Innisfree Olive Real Power Cream cure dehydrated and flaky skin?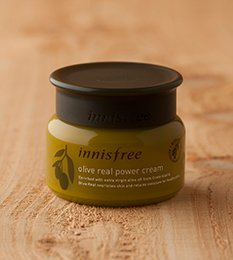 7. Innisfree Olive Real Lotion
Innisfree Olive Real Lotion being a lighter version from item 6 above should work great during daytime and under makeup. Price: S$17.60 (non-DFS: S$23.64)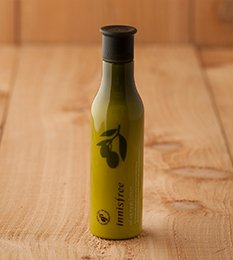 Did you know? 

You can load up all your DFS items in Singapore Changi Airport before departure, and have them kept in the shops till you are back from your trip. In that way, you don't have to lug everything to your holiday destination.  I prefer to shop before departure than after arrival because I would be very tired by then. So, that's my mode of purchasing DFS products. 

Better still, you can shop online 3 weeks in advance or up to 18 hours before your flight departure. The website is pretty comprehensive and up to date. Go through this mode if you tend to arrive just in time for departure. ;)
8. Innisfree The Green Tea Seed Eye Cream
I've run out of my jumbo size Kiehl's Creamy Eye Treatment with Avocado which was one of my DFS purchase in 2015 and needed a replacement.
> RELATED: Review of Kiehl's Creamy Eye Treatment with Avocado
I would have loved to try the Olive version of Innisfree's eye cream, but that's not available in Changi Aiport. So I bought Innisfree The Green Tea Seed Eye Cream instead. Hope it'll work well for me. Price: $25.20 (non-DFS: S$34).
9. Innisfree No Sebum Mineral Pact
At age 40, I no longer have a lot of sebum on my face. Why then did I buy this?
Impulse! What else? =)
Actually, Innisfree No Sebum Mineral Pact has received excellent online reviews, like 5/5 – so I thought I should give it a try. Price: $13 (Non-DFS: S$17.73)
> REVIEW: 6 Reasons why Innisfree No Sebum Mineral Pact failed to wow me
---
As you can see, I've purchased quite a bit of products from DFS this time round, spending more than my actual purchases in Phuket Island itself. The top half are my holy grail, so I'm certain they were good purchases. The second half are first-time purchases which I will provide in-depth reviews after having more experience using them. 
FREE PRINTABLE: Download your Free Phuket Pocket Itinerary. It gives you one-click access to tips, logistics info and map locations. 
I will be following up with a post on Things to buy in Phuket & What to Avoid?
This post may contain affiliate links, meaning I earn a commission if you make a purchase, at no cost to you. Read my full disclosure for more info.
---
Do you enjoy such honest reviews? If you like to get notified of my new posts, just click the button below to subscribe. I'll even give you some free and exclusive stuff. See you there!
SUBSCRIBE
(Visited 1,892 time, 1 visit today)