Dior Lip Maximizer wasn't a love at first sight. In fact, it took me close to a year to start appreciating it. As a long time sufferer of sensitive lips, I was wary of the tingling sensation it made the lips feel.
That explains why I kept it in the drawer and only took it out recently to give it another go. This time around, I was able to stick to the routine because the cooling sensation felt really great when used during summer.
With daily use, I started realising how effective Dior Lip Maximizer was in hydrating the lips, and how consistent usage didn't trigger any irritation to my sensitive lips.
Read on and I'll share whether this makeup artists' must-have is worth the splurge.
---
What Dior Lip Maximizer offers: Features & Benefits
Dior Lip Maximizer is touted as a must-have for makeup artists as it is said to instantly plump up lips and make them look smooth and hydrated.
Containing hyaluronic acid, this lip plumper also claims to have the following three key benefits:
Provide 24 hours hydration
Increase volume by 29%
Increase smoothness by 86% after 4 weeks
Among these benefits, the only one that I didn't really care much about was benefit No. 2. It's not that I was born with full lips, but I believe most ordinary people in this part of the world where I reside in (Asia – Singapore) aren't overly-bothered by our oriental-looking thin lips.
If that's the case, why then did I buy Dior Lip Maximizer – a product that is clearly selling on its ability to plump up lips? Well, I didn't. It was a birthday gift from my sister-in-law, and I was delighted to receive a Dior lip gloss in colour 001 (Pink). I mean, who wouldn't be happy to own a Dior product, right?
Now, let's see how Dior Lip Maximizer fared based on my experience and if it was able to meet all three benefits as advertised.
---
What's Great about Dior Lip Maximizer?
1. It nourishes the lips
The thing I love most about Dior Lip Maximizer is its ability to hydrate lips well. On top of forming a barrier to prevent moisture loss, I thought it was able to nourish the lips at the same time!
After consistent use, layers of dead skin easily rolled off my lips to reveal smoother and chapped-free skin.
The words – "Collagen Activ" – printed on the acrylic tube prompted me to take a closer look at its ingredients. That's when I noticed a number of good ingredients such as Butylene Glycol, Hyaluronic Acid, Vitamin E and Atelocollagen. Ah! No wonder I thought this lip gloss was nourishing.
> MUST-READ: What I thought of DHC Lip Cream after 5 years
2. Moisture that Lasts for Hours
I wasn't expecting a glossy product to have long staying power. But Dior Lip Maximizer proved me wrong!
Each application can last for as long as half a day, even surviving through sips of drinks. However, please don't expect the shine to last that long. :)
> RELATED: Review of Elizabeth Arden Eight Hour Lip Protectant Stick
3. Cools you down during Summer
As I've shared earlier, Dior Lip Maximizer produces a minty sensation, similar to how your lips would feel when you brush your teeth. Although I was apprehensive initially due to my sensitive lips, the cooling sensation felt so appropriate when used during the hot summer months.
It is especially useful now that we have to wear masks all the time due to Covid-19, as covering up can cause our face to warm up further. In hot and humid Singapore, this is quite intolerable. A cooling agent such as a minty Dior lip gloss definitely helps!
4. Feels Comfortable, No Stickiness
Not all lip gloss feels comfortable on the lips. I recall one that I bought years ago from Dongdaemum Market that felt so sticky I'd only used it once.
Dior Lip Maximizer – similar to most lip gloss from established brands – feels comfortable on the lips. If you are used to wearing lip gloss, you shouldn't have any problem getting used to the slick and non-sticky Dior.
5. Well-designed Applicator
I like to commend Dior for its functional design which makes application so convenient. When you pull the applicator out of the tube, the right amount of product would get deposited on the foam. No more, no less!
You don't have to bother about swiping the applicator against the inside of the opening to remove excess gloss. It's also very easy to apply the gloss on-the-go, without a mirror.
Best of all, the elegant-looking tube that looked like glass is actually made of acrylic, which makes it lightweight. I'm always a lover of light stuff, because every small things in our bag can add up in terms of weight.
6. Smells like Candy
Fancy a lip gloss that smells like sweetened milk? I didn't know I would appreciate a food-associated scent especially when we are talking about things that're applied on the skin. But I did.
I love the soft and creamy scent that reminded me of White Rabbit Candy. Some said it smells like vanilla mint. They should be right because I'm not very good in the department of scent. :) Did you know that I've not reviewed a single perfume here? Now you do.
---
What's not to like about Dior Lip Maximizer?
1. Tingling Sensation
As with most lip-plumping products, do expect some tingling feeling after applying Dior Lip Maximizer.
Similar to a toothpaste, I wouldn't categorize the sensation as anywhere near that of pain. But to those who have previously suffered or are suffering from sensitive lips, this feeling may evoke unwanted memories or fear (of swollen and crusting lips).
2. Pink #001 is not really pink on the lips
On my fair Asian skin tone, the pink shade (001) didn't add any noticeable colour to my lips. I didn't feel like I was wearing any makeup.
As such, I mostly wore this at home which seemed quite an extravagance considering that it's not a cheap lip gloss.
To make the product more versatile, I'd thought of wearing it over lipsticks. But I wondered if doing so would mean missing out on its nourishing benefit, because the gloss wouldn't then come into direct contact with the lips, right?
The good thing is that you don't have to worry if you are thinking of buying one as this lip maximizer comes in deeper shades.
Range of Colours offered by Dior Lip Maximizer
Here's the full range of colours available, courtesy from Dior.com. Personally, I'm drawn to Holo Pink and Raspberry. Rosewood seems flattering too. What do you like?
3. Volumising Effect Not Obvious
Most people who bought Dior Lip Maximizer should be going after its lip-volumising feature. Well, Dior did openly state that the lip volume would increase by 29%.
Unfortunately, I didn't notice a significant plumping of the lips.
To be fair, Dior Lip Gloss does add shine to the lips, but the "volumising" effect is not much different from other lip glosses I've used. In fact, I think my Clinique Superbalm Moisturizing Gloss added more shine.
Before-After Applying Dior Lip Maximizer
Here's a before-after photo to show the effect. You'll see a soft shine to the lips in the AFTER photo. The lips look healthier and the lines were blurred.
15 Minutes Later – Any Plumping Effect?
Let's give it some time and see if the tingling would make the lips "grow". Here are photos taken 15 minutes after application (see photos on right column). Do you notice any plumping effect?
Though I couldn't tell any volumising effect when looking at myself through the mirror, the photo collage seems to show a slight plumping of the lower lips. However, I don't think the "growth" is anywhere close to the 29% as advertised.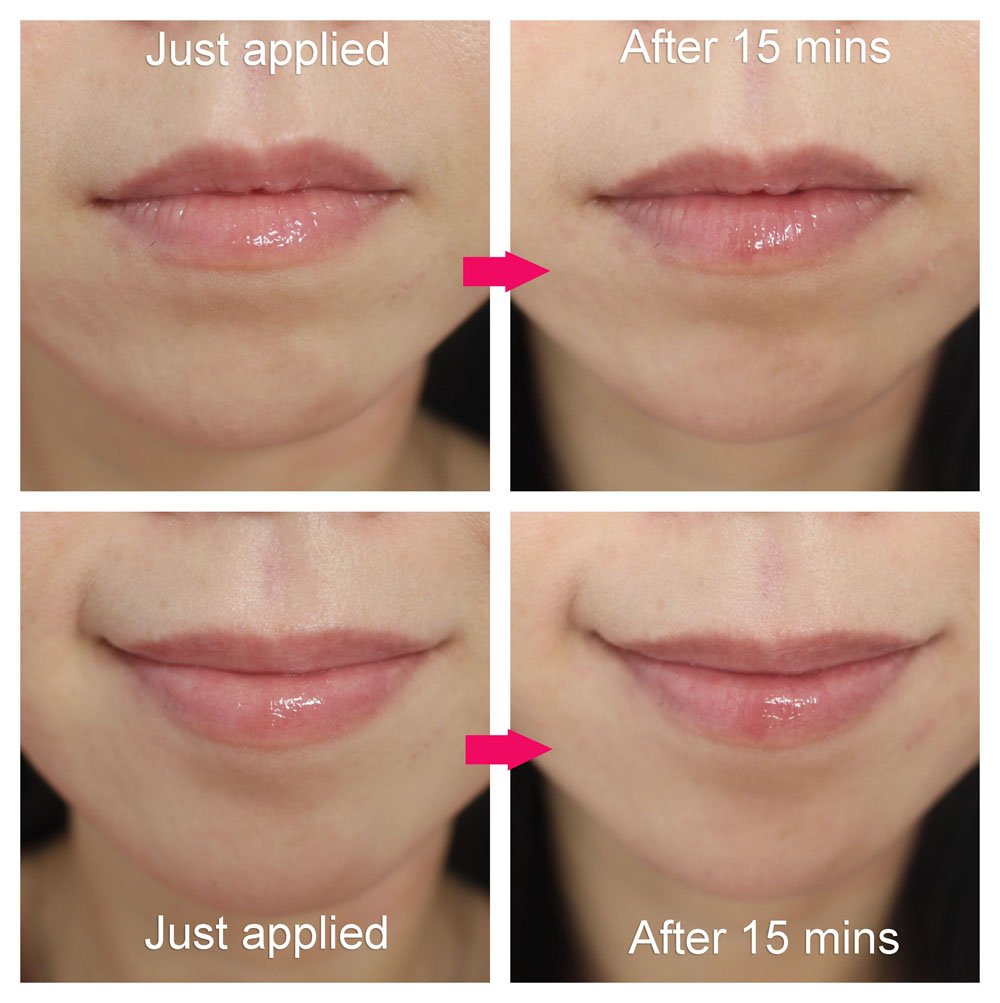 By the way, I was surprised to see a red spot on my lower lips in the AFTER photos. This means that this product can potentially cause irritation to sensitive lips. But I'm glad to report that I didn't experience any discomfort other than seeing the red spot on photos.
It didn't cause my lips to swell or crust, and the reddening was a temporary response.
4. Price isn't cheap
Dior Lip Maximizer is priced at S$50 on Sephora. That's quite a premium even when compared to other counter beauty brands as they normally hovered around S$30.
However, I'll have to say that Dior Lip Maximizer comes in a more elegant-looking tube. Some people would pay more to feel good at times, me included.
---
Recommendation: Who should get Dior Lip Maximizer?
You will love Dior Lip Maximizer if you are looking to splurge on a nourishing lip gloss that hydrates the lips for hours and cools them at the same time. I'll say that this lip gloss is very suitable to be used during summer.
Be sure to choose a deeper shade if you want more colours on your face. But if you are looking for a product to significantly plump up your lips, you may have to manage your expectation. Lip filler may be a quicker and more effective option for that purpose. RATING: 3.5/5
To find out the latest price on Amazon, click HERE
That's all to today's beauty review. If you like to get notified to more of such honest reviews, click the button below to subscribe. See you soon!
SUBSCRIBE
Pin This!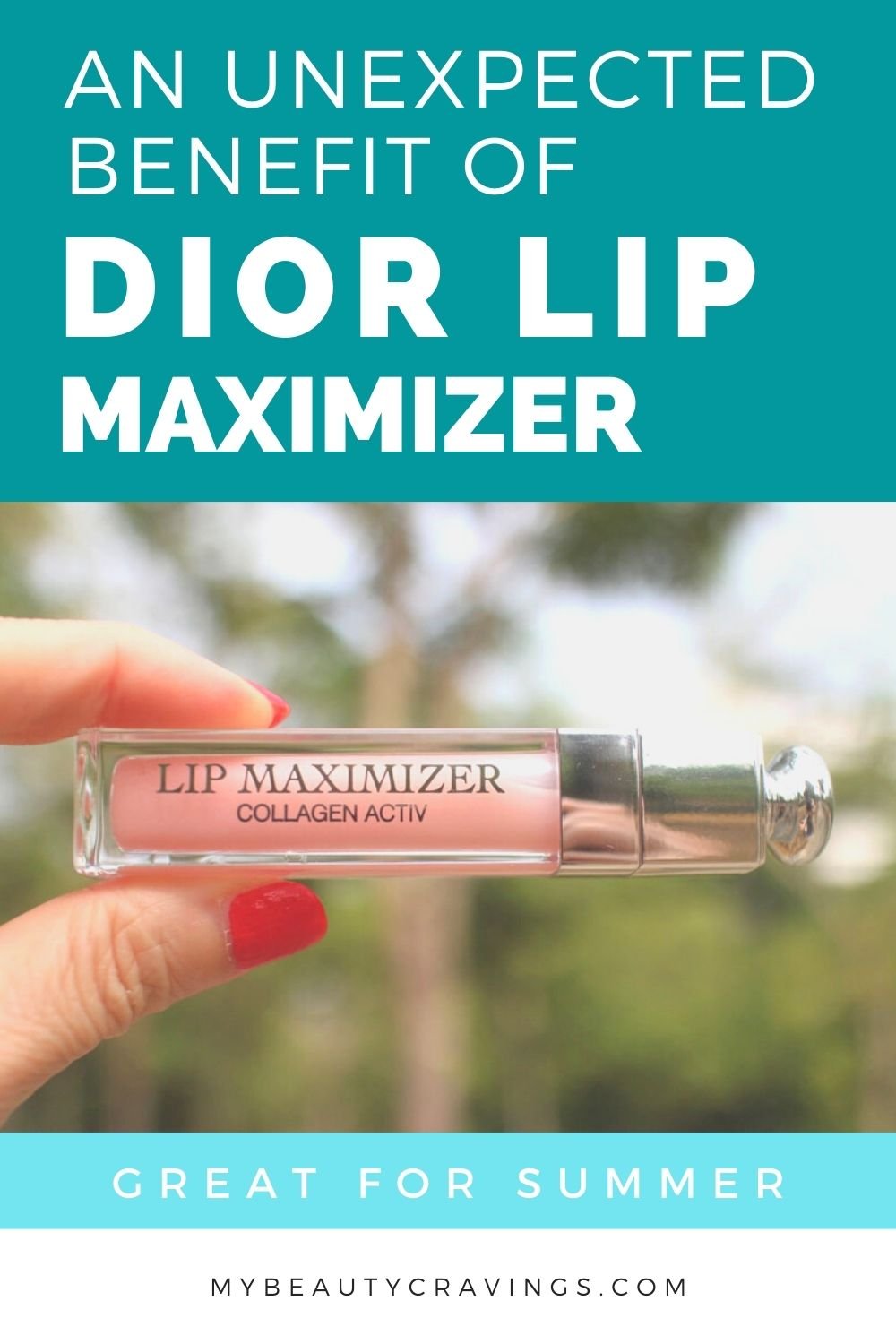 This post may contain affiliate links, meaning I earn a commission if you make a purchase, at no cost to you. Read my full disclosure for more info.
(Visited 7,265 time, 4 visit today)