It's Day 4 in Okinawa. We'll be leaving the populated capital of Okinawa (Naha) and head north to Nago. You'll see us shopping at Okinawa Outlet Mall Ashibinaa before driving along the highway to reach Nago City.
Watch us get tipsy over a few mugs of free beer at Orion Happy Park and hopped from mall to mall in Nago. Sounds interesting? Check out more pics and tips below. :)
---
Why you may need a Locker in Okinawa
(8.30am)
If you are shifting base or changing hotels in Okinawa, you may find yourself facing a lengthy 5-hour time gap between check-out (10am) of Hotel A and check-in of Hotel B (3pm).
As we were travelling during summer, there was a small challenge. We couldn't leave our luggage in the car under the sweltering heat because most attractions in Okinawa do not come with sheltered parking. If we don't want our stuff (e.g. beauty stuff, chocolate etc) to spoil in the heat, we would have to either find a place with sheltered parking or a locker facility.
Locker Search at Aeon Oroku Naha
One place that we thought of was Aeon malls. The one we visited yesterday at Aeon Rycom offered cheap and good locker facility. And so, we made our way to the nearest branch at Aeon Oroku Naha. We planned to store our stuff there and then drive to nearby attractions such as Umikaji Terrace Senagjima or Toyosaki Seaside Park.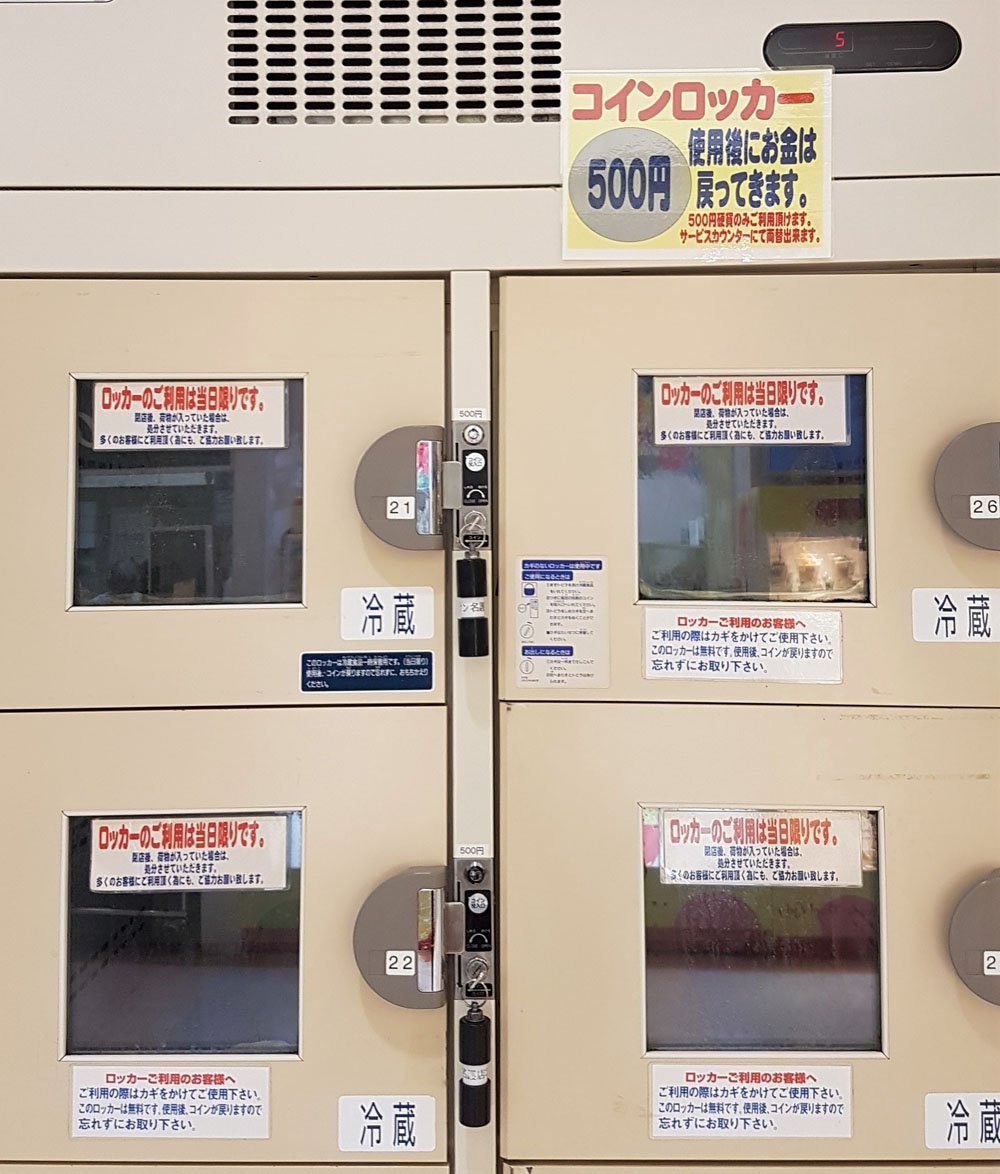 Sadly, Aeon Oroku Naha charged five times higher for a locker as compared to Aeon Rycom. Two small lockers would cost us ¥1000.
We didn't think it was worth it especially since we've already seen how cheap locker can be. While thinking about Plan B, we decided to have our breakfast at Aeon Oroku's Food Court.
Breakfast at Aeon Oroku Naha Food Court
(9am)
Aeon Oroku Naha has a large food court located on ground level. I think we were there too early as only a few stalls were opened.
I ordered an Ultimate Cheese Burger (¥380) from Lotteria. It was small but tasty, peppery and nice. I matched it with the clear latte that I bought from Don Quijote yesterday. Hmm, let's just say that the latte was a big, fat miss. 
I didn't like drinking something that tasted like caramel syrup mixed with water. Totally lacked the milky texture that makes iced latte so nice. Can't blame anyone but me. Who asked me to buy a "clear" latte! Ha Ha. Well, it's always good to try new things, right? Just for novelty sake. At least, I know not to waste time when I see another "clear" something on sale, such as clear milk tea, translucent coke etc.
After breakfast, we idled at the food court surfing net until an idea came to mind on what Plan B would be. Okay, let's visit Okinawa Outlet Mall!
Attraction Info: Aeon Oroku Naha
---
Is Okinawa Outlet Mall Ashibinaa Worth A Visit?
(10.30am)
Wow! We were so pleased to see super-huge lockers at Okinawa Outlet Mall Ashibinaa, all for just ¥100. Those were big enough to hold your entire hard-case luggage.
Super-tempted but we no longer needed it by then because we'd ditched the plan of going anywhere else, except to shop here! Maybe we could pick up some great deals like what we often get at Johor Premium Outlet?
Since the parking facility was sheltered, we just left our luggage in the car.
How's it like Shopping at Okinawa Outlet Mall Ashibinaa?
Shopping at Okinawa Outlet Mall Ashibinaa was a lukewarm experience for me.
I didn't find anything that I truly fancy or thought was cheap enough to splurge so early on in my trip. I mean I still have five more days to go. I rather shop towards the end of the trip when I know that I no longer need that much moolah.
TIP: If possible, schedule your shopping spree towards the end of the trip. By then, you'll know how much you can spend to feed your shopping impulse.
One shop that I spent quite a bit of time in was Sapporo Drug Store located on the second floor. Saw this drug store at all corners of Hokkaido when I was there a few years ago. 
Located within an outlet mall, I was expecting things in Sapporo Drug Store to be cheaper than say Don Quijote. Nope, it wasn't the case. In fact, things were generally pricier.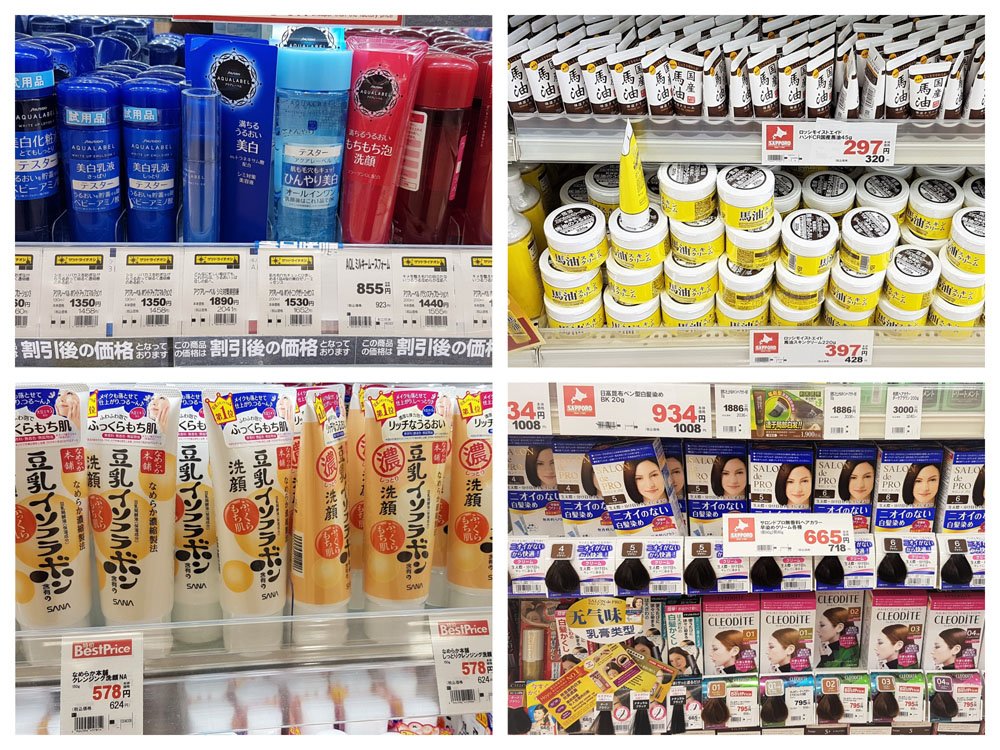 However, if you are looking for Obagi Vitamin C Serum (Japan version), you can find it here. I don't remember seeing it in Don Quijote. 
> RELATED: Obagi Vitamin C Serum Review
Good Deals at Agnes B Outlet
I also tried out a few bags in Agnes B store. Oh yes, the price was quite good. I saw a few messenger bags selling for about $50. Considering that those weren't love at first sight (more like price at first sight), the rational-me walked away thinking that I could come back to get them towards the end of the trip, i.e. if I still like them.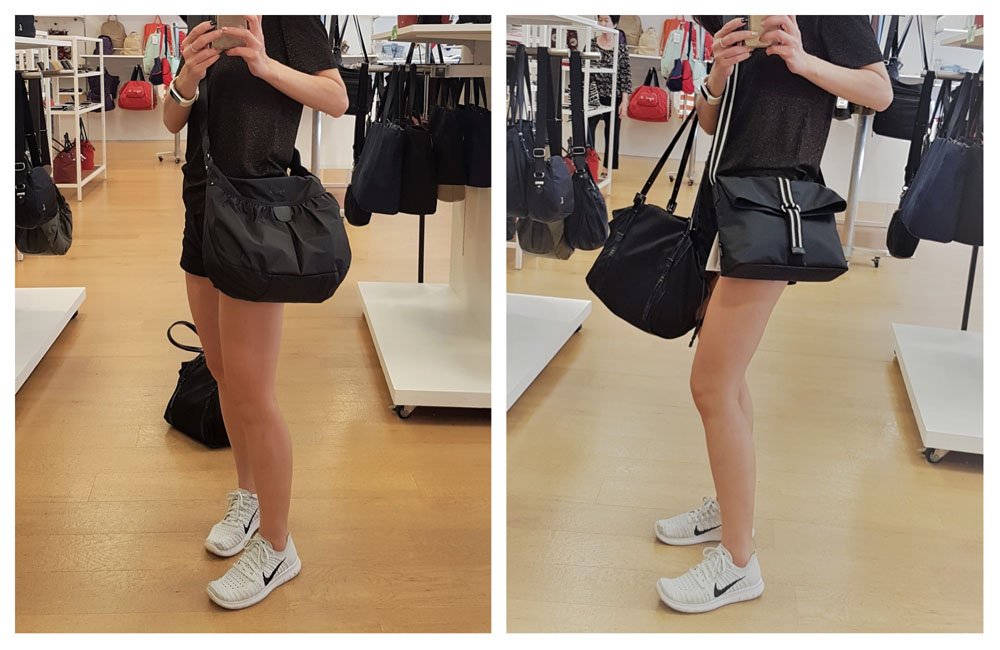 I never made it back. If you've read this post, you'll know how we were impacted by typhoon on the last two days. Ah…there goes my S$50 Agnes B bag. LOL!
No serious heartache actually. Does that mean I don't love these bags enough? :)
Tax Refund Procedures at Okinawa Outlet Mall Ashibinaa
Although I didn't buy anything, my partner did. He bought some sports apparels. After making the purchase, he was directed to a central area where he got his tax refund (see location). 
While waiting for him to complete the refund process, I walked around and saw this steak house. That's the stone-grilled beef we'd enjoyed on our first day in Naha. Ah, so it has an English name over here – Yappari Steak.
Attraction Info: Okinawa Outlet Mall Ashibinaa
---
Self-Drive from Naha to Nago, Okinawa
(1pm)
Yay! Finally, it's time for us to move to the north of Okinawa.
"Nago, here we come, baby!"
We could take the toll-free road, but decided that time is money. By taking the expressway, we can shave the journey time by half, to 1hr+.
What's the trade-off? We incurred a toll fee of ¥980 travelling from Naha to Nago. Although it's not cheap for a 70km journey, I think it's worth it if this can reduce driving fatigue. See, I do take good care of my personal chauffeur. :)
TIP: The best way to travel around Okinawa is by a rental car. Here's a car rental option that's well-received online. If you prefer not to drive, one way to get to the north is by Okinawa Hip Hop Bus.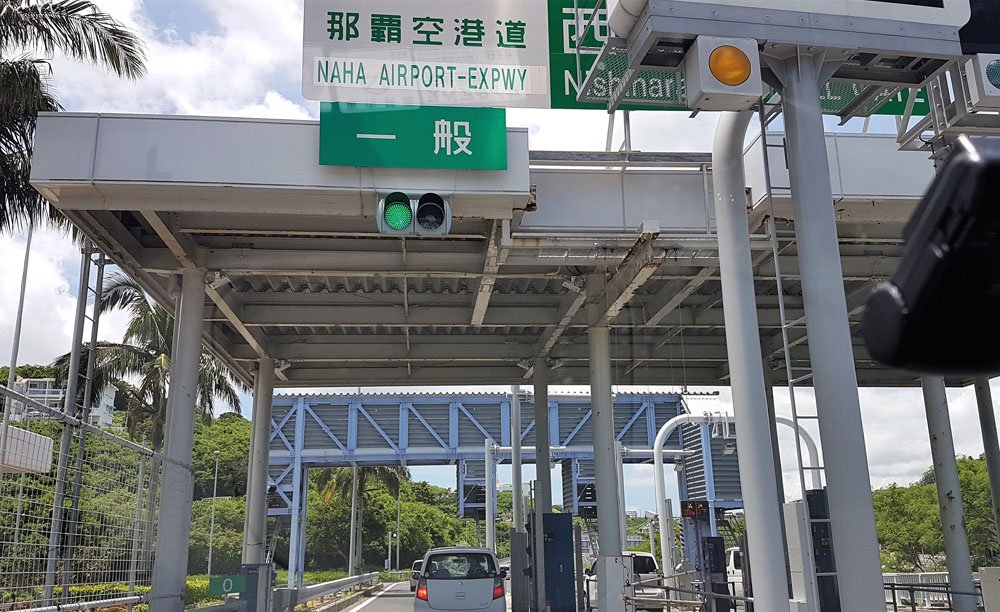 ---
Tourist Trap at Nago Fishing Port: A Disappointing Lunch
(2pm)
So far, online reviews in Okinawa had been a good gauge of actual experience until we reached Nago Fishing Port. I'd done a google map scan to check out highly-raved eateries and thought this would make a great place for a fresh seafood lunch.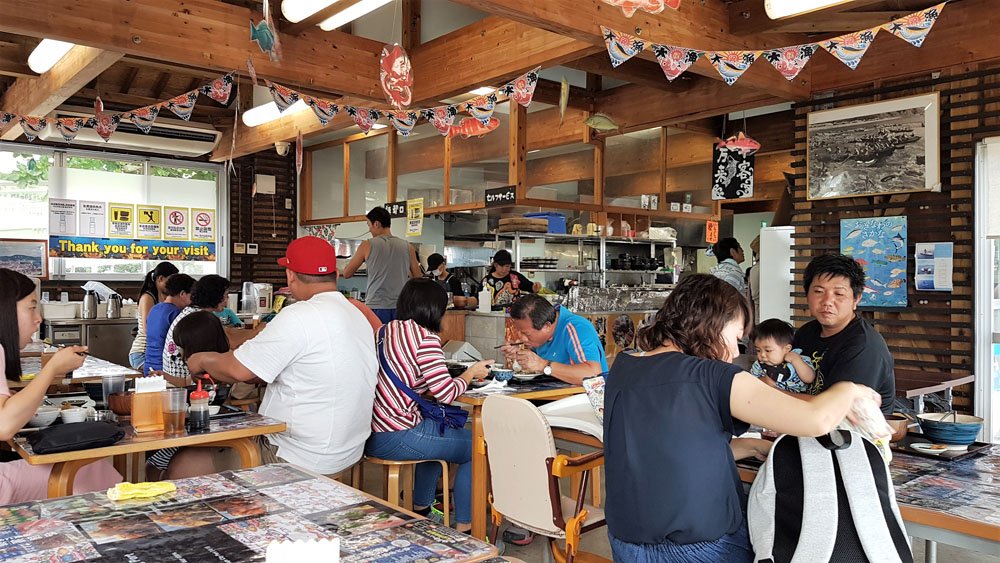 Alas, the experience was quite off. First of all, the fish stew set that I ordered (¥1000) through a self-service kiosk took 25 minutes to be served. By then, my partner had already finished his Sashimi meal.
When the food came, I gobbled it down in frantic mode because we had a date with our Airbnb Host – to meet him at 3pm. The slow service meant I only had 10 minutes to complete my meal. And, guys, that meal is a whole fish – with sharp bones and all! Darn!
A Rare Food Miss in Okinawa
Slow service was not the biggest gripe. Look at the fish! This ¥1000 fish is so freaking small. It's the length of two sauce tray placed together. Look at the width of the fish – it's smaller than the diameter of my sauce tray. I don't have to tell you about the thickness, hor?
LOL! That's still fine. But let me tell you, this fish is so bland and tasteless. Gosh! This is one of the rare food misses in Japan.
When I re-read the online reviews again, it became apparent that most of the reviews were written in English. So, it's probably a place visited by tourist more so than locals.
In any case, let me be fair to this outlet. My partner said the Sashimi set was not bad. So, if you have to dine here, order the Sashimi set and you may be fine. But I'd rather dine elsewhere.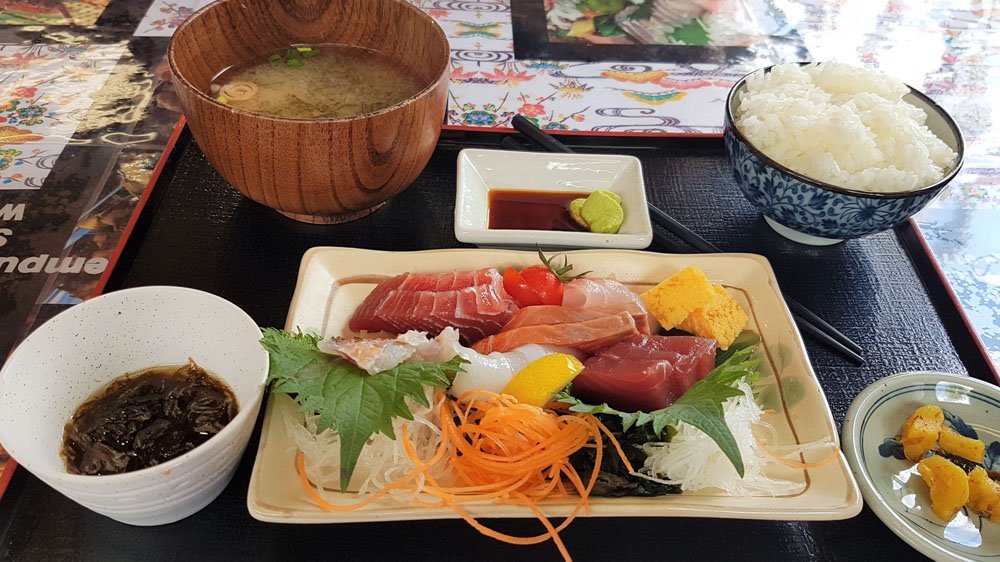 Restaurant Info: Nago Fishing Port
---
Checking into Our Airbnb in Nago, Okinawa
(3pm)
We booked a large standalone Airbnb Unit in Nago because we were attracted by its big garden and BBQ unit. This unit is also available for booking via hotel portals, under the name of Seven Residence Yabu.
> MUST-READ: 11 tips you need to know when booking a hotel in Okinawa
We arrived punctually at 3pm and saw that the Airbnb host was already there. He spent time showing us around the unit and also brought out a folder full of great food and shopping recommendations.
Thumbs up to this host! This should put the rude Singapore Woodland's Airbnb host to shame.
TRAVEL & SAVE: Get S$62 off your first Airbnb stay & experience
After a brief stay, we left our Airbnb unit because we have another appointment – to get drunk in Nago. :)
Accommodation Info 
---
Free Tour at Orion Beer Factory (Orion Happy Park)
(4.20pm)
Prior to arriving in Okinawa, we'd already pre-booked a 4.20pm slot to tour Orion Beer Factory. And we made it just-in-time. The staff told us to proceed to level 2 – a mini exhibition area – and await for the rest of the people to arrive.
MUST-READ: 18 Important Things to Know Before Visiting Okinawa
Soon after, the tour began. The guide alternated between English and Japanese and brought us through the factory where we were able to see the manufacturing of beer in progress. The tour lasted 20 minutes.
TIP:  Book your beer factory tour online to guarantee a slot. Here's the official website.
Free Orion Beer For Everyone Except Drivers
After the tour, we entered a restaurant where each of us could get two mugs of beer for free.
Sorry, drivers! You can only drink alcohol-free drinks because Orion Beer Factory is just such a responsible organization. They don't want you to get into trouble. :) But not to worry as they do offer alcohol-free beer.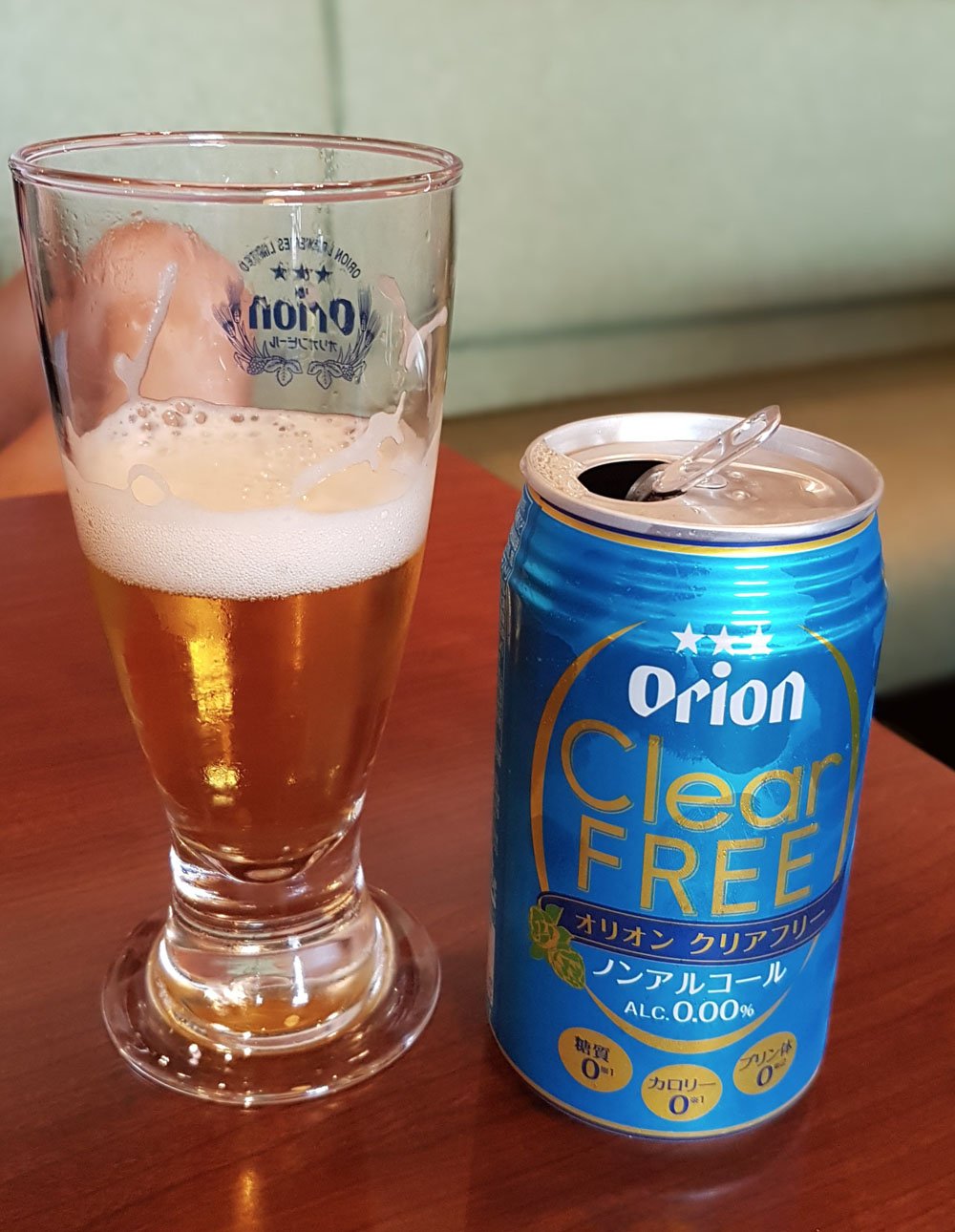 We were also presented with a free small pack of tasty nuts to go with the beer.
One thing I have to mention – the "drinking" segment felt rushed. I had to down two mugs of beer within 20 minutes. The staff would walk around to remind you. I'm not quite sure why the rush because the restaurant had ample seats even if the next batch of tourists were to arrive. Perhaps, the place was closing soon?
I'm not quite sure. I only know I was tipsy, flushed and super-happy when I left. :) Is that the reason why this place is known as Orion Happy Park? 
There's a souvenir shop beside the restaurant selling interesting Orion-related stuff. You can buy things like T-shirts, coasters and cute Shisa figurines who appeared as tipsy-happy as I was. LOL!
OPTION:  If beer is not your thing, check out our experience at Okinawa Churaumi Aquarium.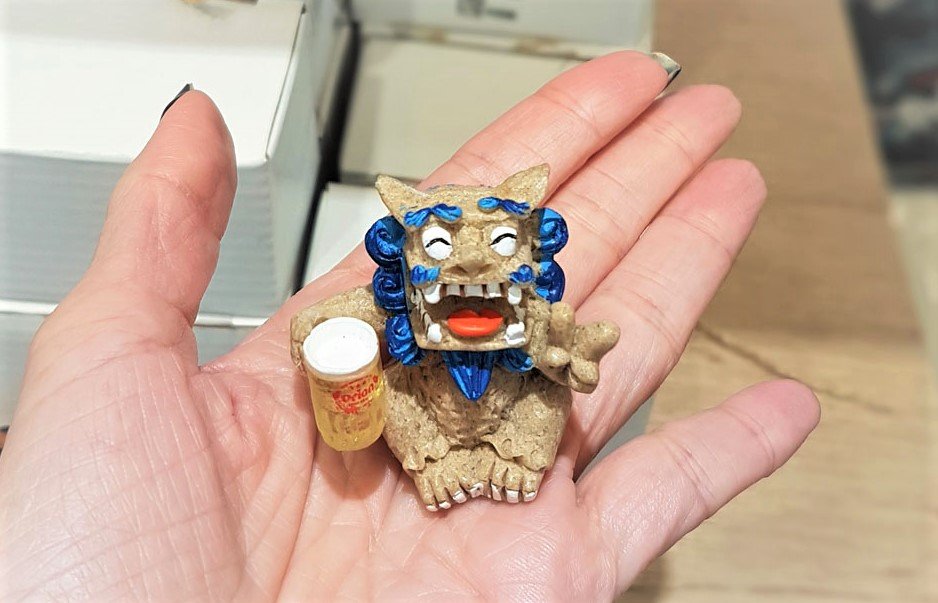 Attraction Info: Orion Beer Factory Tour
---
Shopping & Dining in Nago, Okinawa
(5.20pm)
After the "happy" tour, we decided that we'll spend our first night in Nago getting to know the place better.
It was literally a night of mall-hopping or more like supermarket-hopping. First, we shopped at Home Centre Sakumoto. Other than household stuff, they also sell beauty products and toiletries. One thing that attracted me was the tatami section – so many different forms and designs for you to choose from.
Next, we moved to MaxValu Nago which was located in the same building. It's a big-enough supermarket for you to load up on groceries, snacks and stuff.
One section got us super excited – look at all these ready-to-eat food. They looked so delicious and the price was OMG so attractive! We kept saying we would be back to get them one of these days.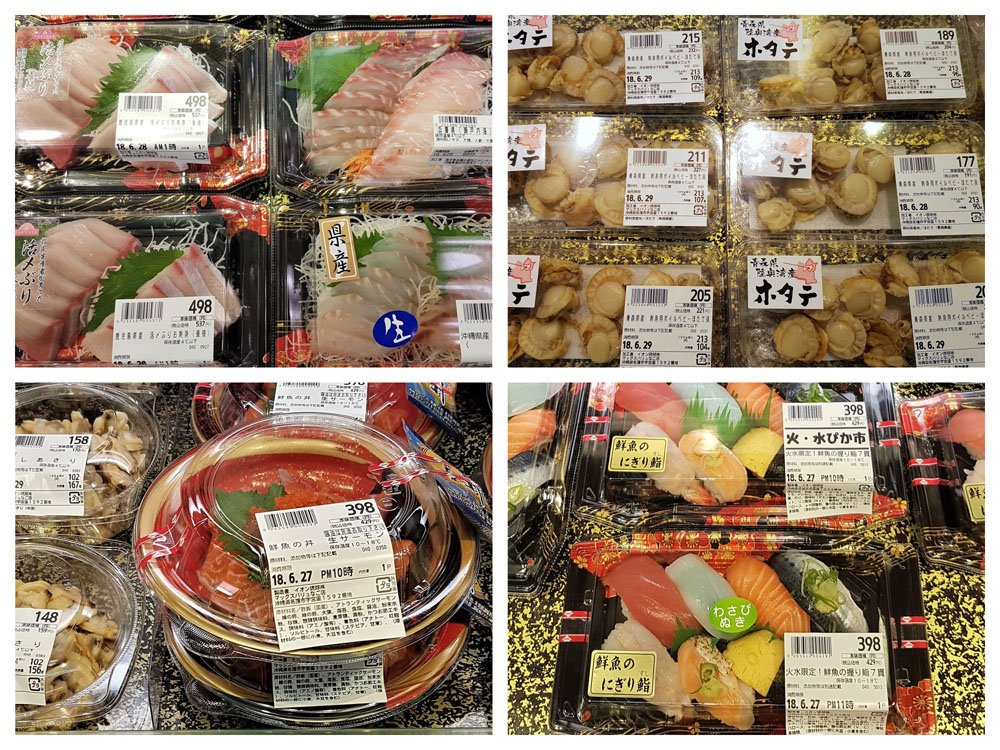 What's for Dinner on First Day in Nago?
(7pm)
One restaurant that seemed really popular in Nago was a Grilled Beef buffet restaurant – Yakiniku (焼肉乃我那覇新館) – see location. We drove there only to find that it was closed. 
Never mind! Google map came to the rescue. We scanned the map for clusters of food icons and found Makeman Nago, a home improvement store. Opposite the mall were dining outlets such as CoCo Ichiban and MOS Burger. We settled for the latter as we couldn't forget the tender and flavorful MOS burger we had in Hokkaido.
I ordered a double spicy MOS Burger (¥490 – just burger) and his was a double patty burger that cost twice the price of mine (¥980 – with meal). As mentioned in this post, MOS Burger seems to buck the trend by being more pricey in the country of origin. 
Alas, the burger was just alright. We didn't get to relive the wonderful experience we had in Monbetsu, Hokkaido.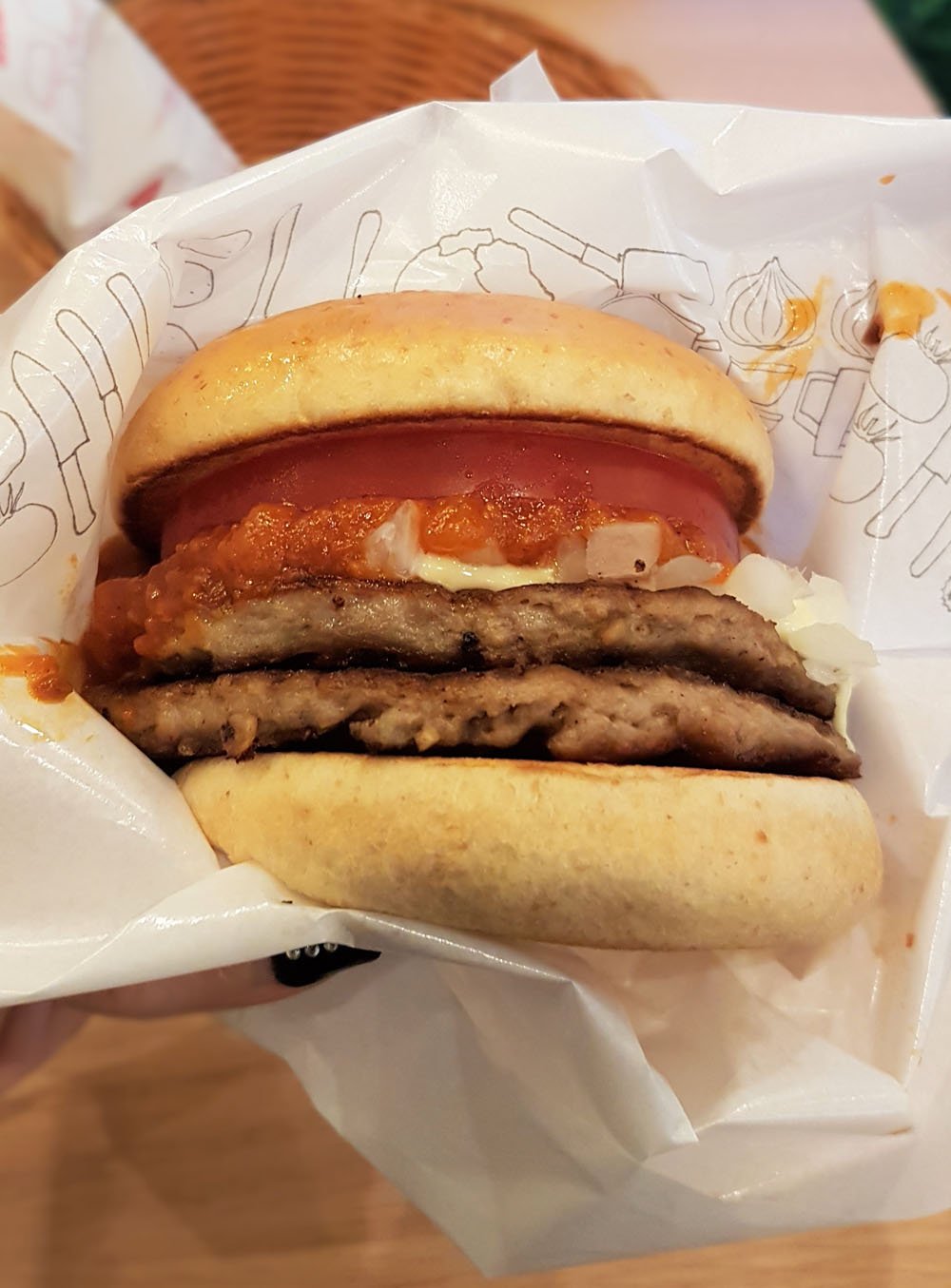 After dinner, we headed towards Makeman Nago and was ready to start our shopping spree, only to find that it was closing for the night at 8pm. Aiyoh! Why so early? That's okay, there are plenty of late-night shopping options available in Nago, Okinawa. 
Great Savings: This Main Island Okinawa Enjoy Pass gives you access to 12 popular attractions, including Churaumi Aquarium. You can use it at a relaxing pace over 5 days. 
Aeon Nago – Our Favorite Shopping Place in Nago
(5.20pm)
Finally, we found a place that we could shop for a few hours. Although Aeon Nago seemed dated as compared to other Aeon outlets, it was shop-able. The large Daiso store (¥100-yen shop), Uniqlo and Aeon Beauty Section were enough to keep me happy till late night.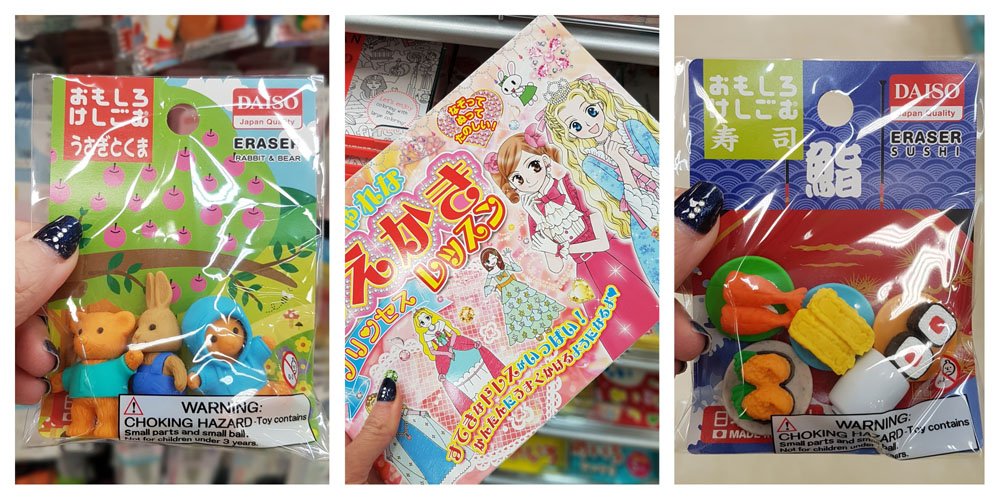 We also loaded up on snacks and breakfast items from Aeon Supermarket. With a lovely accommodation, there's no need to go anywhere else for breakfast for the next few days. Can wake up late and eat in shorts and slippers with no makeup on. :)
Attractions Info
Essential Info:
Accommodation:  Seven Residence Yabu 
Month of Travel: June/July
Itinerary for the Day: Aeon Oroku Naha > Okinawa Outlet Mall Ashibinaa > Drive from Naha to Nago > Nago Fishing Port > Check-in Airbnb in Naga > Orion Beer Factory Tour > Home Centre Sakumoto > MaxValu Nago > Makeman Nago > Aeon Nago
Transport: Rental Car
WiFi: Pocket WiFi / SIM Card
Attractions: Main Island Enjoy Pass
Free Okinawa Pocket Itinerary: Download
Okay, folks! That's a long read. Hope you've enjoyed this post. Can't wait to share with you what we did on Day 5, because it's gonna be lots of fun and thrill. Stay tuned! Don't forget to click the button below to subscribe to newly-published honest reviews. As a subscriber, you'll get access to free and exclusive stuff. See you soon!
SUBSCRIBE
---
Related Posts:
Pin This!
This post may contain affiliate links, meaning I earn a commission if you make a purchase, at no cost to you. Read my full disclosure for more info.
(Visited 2,092 time, 1 visit today)