Hello, everyone. This is the beginning of a new travelogue. I'll be covering my 8 days trip to Eastern Taiwan and featuring attractions in Hualien, Luodong, Yilan, Shifen and more. As usual, my writing style is to share in-depth information, tips and logistics details to help those who intend to travel to Taiwan on free and easy. Ok, before I get distracted, let's get this rolling, shall we?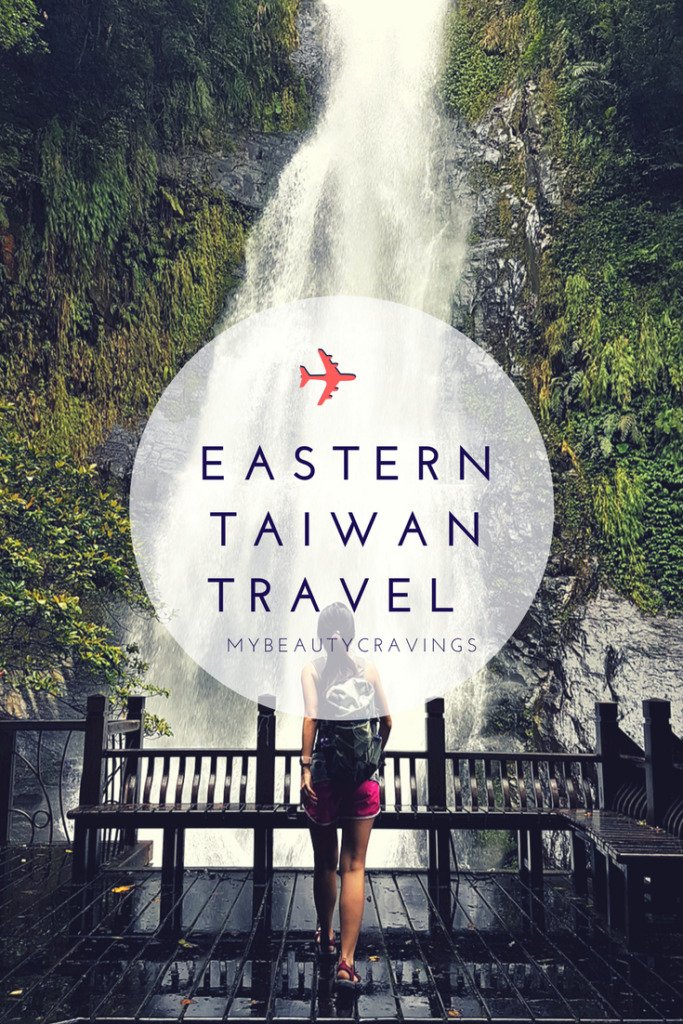 ---
Typhoon Messed up Our Travelling Plans BIG BIG Time
By right, typhoon season should be over by late October. It was indeed over since the last typhoon had hit Taiwan a month before our arrival. However, the aftermath meant that many places we'd intended to go to were closed either due to rock falls, damage or repair works. Some were closed a week before our departure, others on the eve, and many on actual day of visit.
We found ourselves in a frenzy checking government sites and Facebook pages of attractions to get daily updates. One day, we could be happy ("Yay! It has reopened"). Another day, we would be in sorrows ("Oh no. It closed again?"). I'll share more as the story unfolds. By the way, these official sites were so difficult to find through google because they were in Traditional Chinese.
Moral of story? The weather is getting really cranky worldwide. For instance, the weather in Singapore today is 36 degrees Celsius. It has never been this warm in late October.
TIP: Better play it safe and avoid countries such as Taiwan, China and Philippines in the second half of the year. This is especially so if you love nature and outdoorsy type of travel.
---
Arrival at Taipei Taoyuan Airpot 
(6am)
The great thing about taking an overnight flight that departed at 1am was the pleasure of waking up to a high-altitude sunrise view just before landing. It was such a bliss being able to enjoy sunrise as well as an aerial view of Taiwan at the same time!
Our Jetstar flight landed on the tarmac of Taoyuan Airport. To get to indoor area of the Airport, a shuttle service was required. We managed to squeeze onto the second one that came along. By the time we reached immigration, a long queue had formed and took half an hour to clear. Luckily, there was free Airport WIFI to make waiting more bearable.
TIP: You can book a 4G Sim Card or Pocket WiFi online and collect them at Taipei Taoyuan Airport. I've used the latter in my latest 2019 Taiwan trip and here's my review of Taiwan 4G Pocket WiFi. 
Thereafter, we proceeded to Kuo Kuang Bus Counter, located at Airport basement. On the way there, we passed by HI Mart and grabbed some takeaway breakfast. This included the immensely-popular beverage that was not-too-long-ago a food craze in Singapore. Bottles would get snatched up as soon as they were available.  Chun Cui He (純萃喝) came in various flavours and I chose 'Milk Tea' (NT$30). 
I can't tell you how disappointed I was. Not only was it ordinary, it was too sweet for my liking! That's why I didn't include it in my "Taiwan To-Buy List". Definitely a skip for me! Nice bottle though. 
---
Getting from Taoyuan Airport to Taipei Main Station
(7.15am)
At Kuo Kuong Bus counter (No.5), we got ourselves bus tickets that would bring us to Taipei Main Station (NT$125/tix). The staff then directed us to an outdoor area where buses were supposed to come at 15-minute interval.
When we saw how long the queue was, we didn't have a good feeling. And it turned out that our intuition was right. It was another 30 minutes of standing in the line before we could rest our butts.
And when we did manage to rest our butts, it was way too long a rest. The bus journey took twice as long (2 hrs) to reach Taipei Main Station due to massive traffic jam within the city.
TIP: If you arrive in Taipei on weekday morning, please cater at least 3.5 hours from the time of landing to the time you would set foot in Taipei Main Station. I would advise not pre-booking connecting train tickets as I'd witnessed tourists panicking over their missed trains.
Updated: New Transport Options to Taipei City
Train Service
Good news! Taiwan now has a train service that connects Taoyuan International Airport to Taipei Main Station. You can either opt for an express train service (purple color) or commuter service (blue color). The former takes just 35 minutes to reach Taoyuan Airport while the latter would take longer since it stops at all stations. You can skip the queue and get the express train ticket online for a lower price.
How do you decide if you should take a train or bus to/fro the airport? I would take the train as long as I'm traveling during its operating hours. Otherwise, I'll fall back on bus service which tends to run 24 hours daily. 
Private Car Transfer
If you are travelling as a family or in a group (max 4 pax), there's a private car service that would bring you right to the doorstep of your accommodation in Taipei City.. 
---
Travelling from Taipei to Hualien 
(9.30am)
By the time we reached Taipei Main Station, it was already 9.30am. The next express train (Puyuma) would depart only an hour later (NT$440/pax) and so we have more waiting games to play. In the meantime, we enjoyed our second round of breakfast at MOS Burger, located within the train station.
Comfortable Ride on Taiwan Express Train
The 2 hours ride on the express train was very comfortable. The train cabin was clean and quiet, and seats were spacious. I managed to sleep a little, and when I was not, I had free entertainment to while away the time.
TIP: Don't forget to preload your mobile devices with movies before a trip. They will come in very handy!
TIP: I highly recommend that you pay more for express train, not just because of the reduced duration of commute. We had a rather unpleasant experience on our return journey when we opted for a 'local train' (non-express train). 
The highlight of the ride was the yummy Bento set that I ordered on the train. The lady assistant took orders and told us our bento set would be served when the train reached Luodong (because that's where they would load the freshly-cooked bentos).
Look at my lovely Taiwanese bento set comprising pork rib, tea leaf egg, wu xiang (meat fritters), beancurd wraps and cabbage and served over steamy hot rice. All of these for just NT$80.
TIP: Reserve stomach space to enjoy in-train dining experience of local good food
---
Hello, Hualien!
(12.45pm)
Finally, after close to 12 hours of travelling, we arrived at Hualien. Getting a taxi from Hualien Train Station was a breeze. The fare came up to NT$130 which was considered quite expensive given how short the ride was (2km) and the relatively lower cost of living in Taiwan. 
Check-in to Hualien Accommodation 
(1.10pm)
Checking into our Airbnb took some time as the room wasn't ready. The owner appeared slightly flustered and asked us to wait at his yet-to-open cafe while he ran up to clean the room. He even offered us a Tiramisu cake before he disappeared.
When he was done with the cleaning, he came down, sat with us and gave us a super in-depth guide to the Things-to-Eat and Places-to-Visit in Hualien. That took up 2 hours and I almost wanted to tell him to skip the info. But that wouldn't be nice, right? Luckily, I didn't as his advice turned out to be very useful. Of course, who else can you listen to for best local tips other than from a local?
Travel Savings: Get S$62 off your first Airbnb stay and experience. I highly recommend that you give Airbnb a try – it tends to be cheaper, larger and comes with more amenities and I use it all the time. The standard of B&Bs is also quite high in Taiwan. 
Here's a quick view of our Airbnb Room in Hualien. You can read more about what we think of this room here (Read Review). We loved it by the way.
Our actual plans for today was to trek Mukumugi Valley (慕谷慕魚) and visit Liyu Lake (鲤鱼潭) and Lichuan Fisheries (立川漁場) located about 30 minutes west of Hualien. That plan was scrapped because the tunnel leading to Mukumugi was closed for repair work. The announcement was put up just a few days before our trip. ;(
TIP: Refer to Mukumugi's official facebook page for latest info before you make the trip down.
Anyway, with our later-than-expected arrival in Hualien and longer-than-usual room check-in, we decided that it might not be possible to go anywhere else outside of Hualien City Center. The utmost priority was to source for a scooter. And we had only 2 hours to do that before sunset.
TIP: If you visit Taiwan in October, do take note of the early sunset at around 5.20pm. It's better to start the day early to get the most out of the trip. 6pm in Taiwan felt like 9pm in Singapore
That's all to part 1 of Day 1. In the next post, I will share how we went about renting a scooter and savored the best Scallion Pancake in town. Stay tuned!
Like to hear about the fun things I do as a budget-savvy free and easy traveler? Just click the button below to subscribe. I'll even give you some free and exclusive stuff. See you there!
SUBSCRIBE
This post may contain affiliate links, meaning I earn a commission if you make a purchase, at no cost to you. Read my full disclosure for more info.
---
Related Posts:
(Visited 2,277 time, 1 visit today)