Have you been waiting? Here's Part 3 of my Osaka Itinerary where I spent the last 5 days of my two-week trip exploring Kobe, Kyoto and Osaka.  
In this post, you'll read about how we traveled from Tottori prefecture to Kobe City, did a Kobe City Walking Tour and then moved on to Osaka. At Osaka, we would do a day trip to Kyoto city and then spend the rest of our days in Osaka checking out the sights and attractions around Umeda and Osaka stations.
If you have been following this Osaka travelogue, you would know that we had earlier explored Osaka and Kobe during the first leg of our 2-Weeks Osaka trip (Part 1). In case you wonder, there would not be any duplication of activities in the return leg as we would be staying at different parts of each city and exploring different attractions.
For a better story flow, check out our earlier Osaka travel posts:
Now, are you ready to see what we did from Day 11 – 15 of our Osaka trip? Scroll on down!
---
DAY 11: Goodbye, Tottori. Hello, Kobe (Again)!
Today, we would leave Tottori City and head back to Kobe City. On our way to Kobe, we thought we would made one good and last use of our super-useful rental car and drive to Aeon Mall Kobe-Kita and Kobe-Sanda Premium Outlets. 
Both malls are linked to each other via an overhead pedestrian bridge.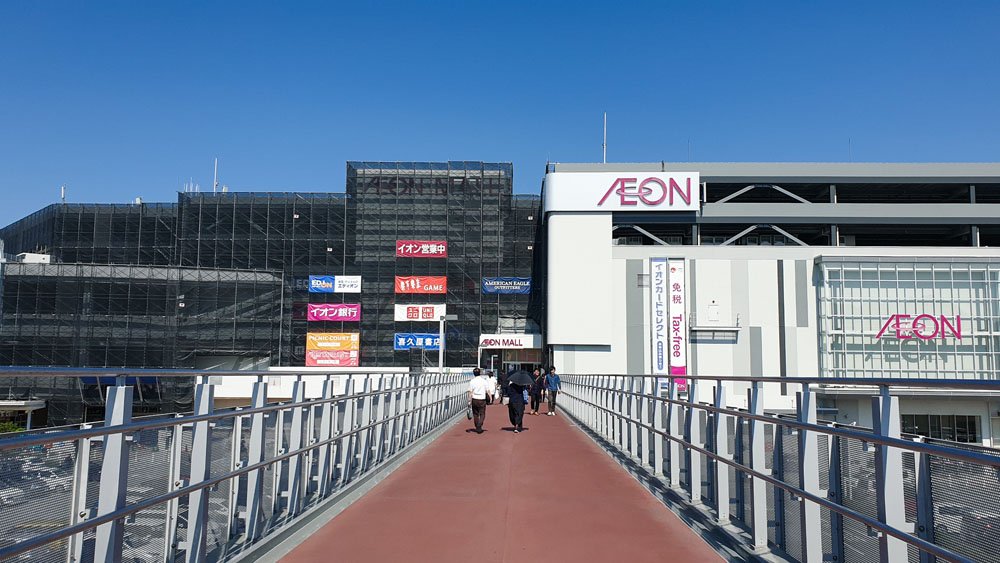 We had our lunch at a seeming-popular Denver Premium Steak Restaurant in Aeon Mall. His order was okay, but my medium Angus steak was tough and chewy. Definitely a failed first attempt in eating good beef in Kobe. It's okay, the "night" is still young. We still have some time to search for good beef in the renowned beef-city.
After the disappointing lunch, we crossed over the linked bridge to Kobe-Sanda Premium Outlet. This is a huge outdoor mall that carries a huge selection of international and "ATAS" (luxurious) brands. You can definitely spend an afternoon here if you are a fervent shopper. 
INFO: Not driving? This day tour from Osaka will bring you to Kobe-Sanda Premium Outlets, Arima Onsen and Mount Rokko. 
Based at Kobe City for Two Days
By late afternoon, we arrived at Kobe City. My partner dropped me off at Hotel Crown Palais Kobe and continued his way to the car rental shop to return our dearest rental car.
This car that has accompanied us for a week has given us so much fun and precious memories, bringing us to so many places that would have been difficult to reach via Japan public transport. 
TIP: Consider getting a car if you are comfortable driving on foreign land. We got our rental car at just S$60 per day, which is good value especially in a country where public transportation cost isn't exactly cheap. Here's where you can find the latest car rental price. 
So back to being dropped off at our hotel in Kobe. I lugged all five luggage to the hotel lobby, completed the check-in process and carried two person's 15-day worth of travel belongings to the hotel room, all by myself.
Ain't I a superwoman or what? LOL! But I broke my gel manicure lah – the part that attached to the skin. Eek! 
Our Spacious & Affordable Hotel at Kobe Station
Entering our room at Hotel Crown Palais Kobe brought us so much relief especially after being cooped up in tiny hotel rooms in Japan for a week. Finally, we were in a hotel that has a decent size by international standard. 
> MUST-READ: 7 Budget-friendly Hotels in Osaka & Around
Although slightly-dated, I like how Hotel Crown Palais Kobe is located near to attractions, malls and amenities. For info, it's linked directly to Kobe Station.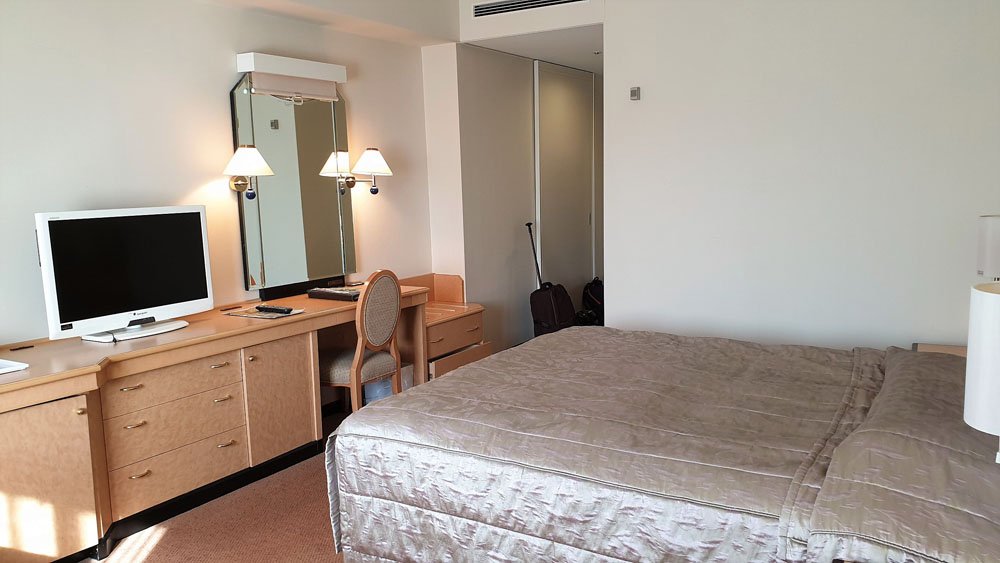 Stay around Sannomiya or Kobe Station? We've had the chance of staying around Sannomiya station in the earlier leg of our Osaka trip and Kobe Station during the last few days.

Which is a better place to base yourself at in Kobe? I actually enjoyed staying around both stations as they allowed me to easily explore different sets of attractions in Kobe. 

However, if time is not on your side and you can only choose one, Sannomiya station is more vibrant and would provide better transport connectivity. 
Let's Explore Kobe Harborland
In the evening, we walked out of our well-located hotel in Kobe and explored Umie Mall and Mosaic Gardens. Umie is a decent-size modern mall while Mosaic mall stood out with its large number of harbor-facing restaurants.
Moving on to the Kobe harbor, we were amazed by the beautiful night scene. I could see Kobe Cruise Concerto, Mosaic Big Ferris Wheel, Kobe Tower and Hotel Okura Kobe all while standing by the harbor.
Romantic Cruise: You can board Cruise Concerto and enjoy a gourmet meal and jazz music while it sails to the longest suspension bridge in the world. Here's the price and cruise info. 
Thereafter, we had a beef dinner at an almost full-house Japanese restaurant (很有人气) located within Mosaic mall. Our luck with great beef today was totally non-existent as this meal turned out to be as unsatisfying as our lunch. 
We called it a night after some light shopping at the resort-style Mosaic mall. Hopefully, we would get to savor great Kobe beef tomorrow. ;)
We would! Read on!
---
DAY 12: DIY Kobe City Walking Tour Itinerary
We would be spending a full day walking around Kobe city. In case you missed it, we were in Kobe during the earlier part of the trip and have covered some amazing Kobe attractions with the help of public transport and a rental car.
Today, we would do a DIY Kobe City Walking Tour, starting from Kobe Station and ending at Sannomiya Station. The first attraction along the way was Konan Harborland, a home improvement store that sells a wide variety of goods including beauty products, kitchenware, office equipment and even pets.
Next, we moved on to Kobe Port Tower and Maritime Museum where we took photos with the facade. 
There's also a large BE Kobe Sign nearby which is a great photo spot to mark your visit to Kobe city. You'll also see a horn-like structure – Bell of Hortensia.
> MUST-READ: How to Travel Cheap? 9 Ways to Save Money in Osaka
We continued our stroll and reached Port of Earthquake Memorial Park. Over here, you can read up on how the Great Hanshin-Awaji Earthquake in 1995 caused devastating damage to Kobe city. A spot at the port was intentionally left in its original state to show you the actual damage suffered. 
Soon, we were midway between Kobe and Sannomiya Stations. Strolling through Nankinmachi (Kobe Chinatown), we saw numerous stalls selling Chinese food such as dumplings and buns. This street seemed popular among the locals as we saw many Japanese students strolling and munching their finger food while they shop. 
Finally, an Impressive Kobe Beef Meal! Whoo!
Next, come the highlight of our visit to Kobe City. We entered Steakland Kobe to get a taste of what Kobe beef was like and left raving non-stop at how good the Kobe Beef Tenderloin (Y6,000/set) we ordered was.
It was super tender and delicious! Highly recommended, guys! It was so good we contemplated revisiting to sample the higher grade and more premium Kobe beef. 
Price of Kobe Beef: Kobe beef can cost from ¥2000 to over ¥20,000. Ours wasn't the cheapest lunch set, but neither was it close to being the best Kobe beef available. Based on our experience, you may not want to opt for the cheapest.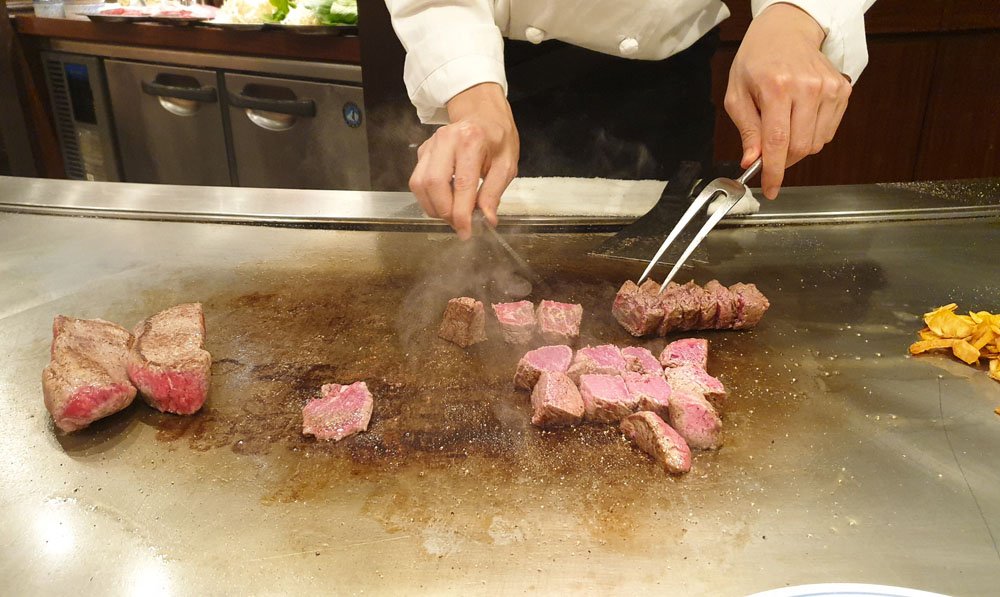 After a hearty lunch, we walked to the Kobe City Hall Observatory and took in views of Kobe City from the 24th storey. Admission is free by the way.
Thereafter, we just shopped around Sannomiya Station exploring random shops as well as Piazza Kobe and Kobe Sogo (now renamed as Kobe Hankyu). Piazza Kobe is a narrow stretch of walkway under the subway tracks where you'll see small and mostly unbranded stores selling apparels, bags and shoes.
And this concludes our relaxing and eventful walking tour in Kobe city.  :)
---
DAY 13: Wander Around Osaka & Umeda Stations
Today, we would leave Kobe and head back to Osaka. As part of the things we did to trim our Japan expenses, we'd pre-booked a 2-day Hankyu Pass which would give us unlimited transport between Kobe, Osaka and Kyoto (on Hankyu train lines). 
By 11am, we reached Hankyu Umeda Station and walked to our centrally-located Osaka Tokyu REI Hotel. This would be our home for the last few days in Osaka. 
> MUST-READ: 7 Budget-friendly Hotels in Osaka & Around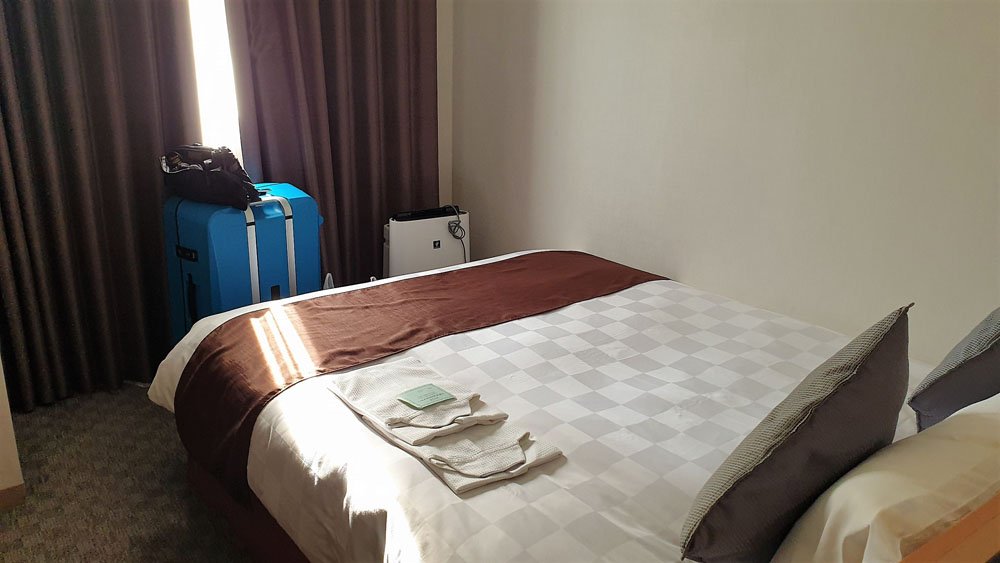 After depositing our luggage with the hotel, we made use of our Hankyu Pass and took a free train ride to Cup Noodles Museum Osaka.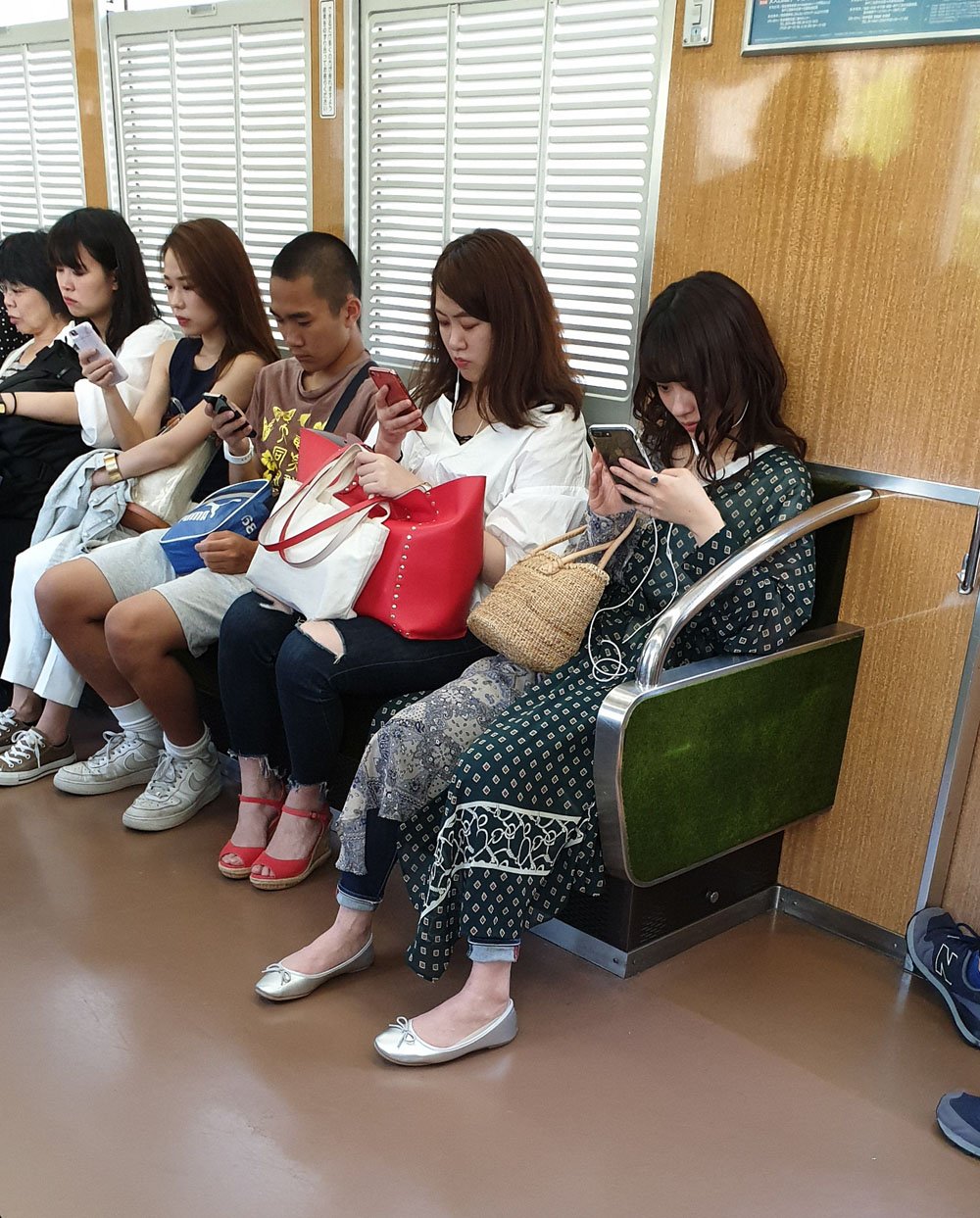 The Cup Noodles Museum Osaka offered us one of the most memorable experiences in Osaka city. We got to learn more about the history of instant noodle, designed our noodle cup and customized the ingredients and flavor.
Admission is free and each cup noodle costs 300 yen where you get to choose your own soup base and four ingredients. If you have ample luggage space, I highly recommend that you buy a few back home because the noodle was so delicious and generous in toppings. It makes great gifts too!
Once we were back to Osaka city, we had our late lunch at Ichiran Ramen (Umeda) and enjoyed a really unique and localized dining experience. Yeah, you dine within an individual booth, facing no one but a curtain that separates you from the chef/server.
This, I believe would be a great dining option for solo diners, which seems to be quite a common scene in Japan. Anyway, my partner couldn't stop raving about Ichiren Ramen even till today.
Next up was shopping time – we explored the more upmarket mall – Grand Front Osaka (South Building) – before moving on to the countless shops and malls around Osaka and Umeda stations. I really love how vibrant this place was and highly recommend you to stay around Umeda/Osaka station.
If you are a ferris wheel lover, don't miss HEP Five Ferris Wheel that gives you free rides if you hold an Osaka Amazing Pass.  
TIP: Check out the super good value Osaka Amazing Pass which gives you free admission to over 50 attractions in Osaka, such as HEP Five Ferris Wheel, Umeda Sky Building and Dotombori Cruise. You can even use this pass for unlimited subway rides within Osaka. 
We also visited Don Quijote Umeda, but retreated quickly when we saw how long the snaking queue at the cashiers was. It was scarily long! LOL!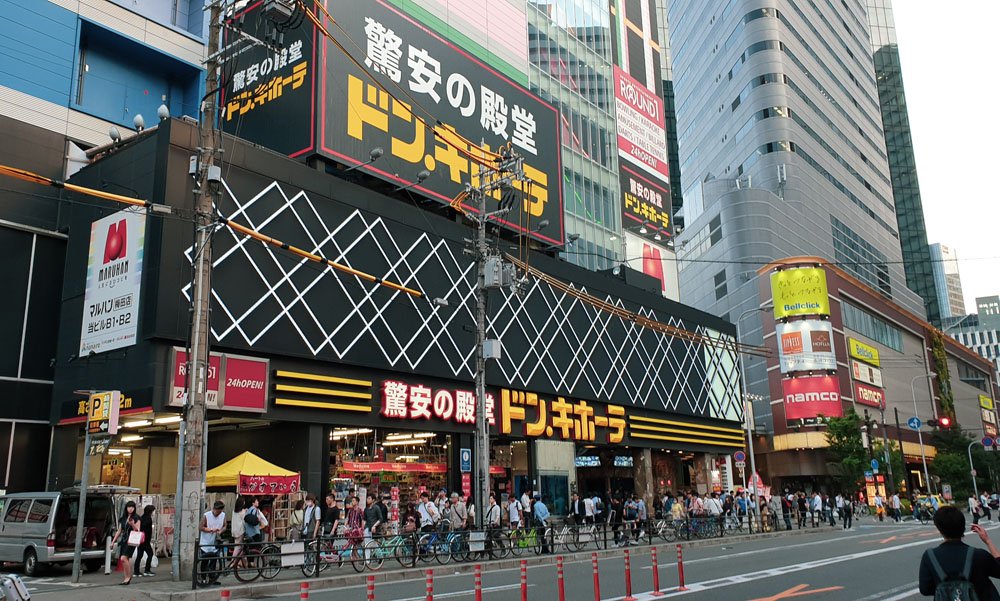 ---
DAY 14: Day trip from Osaka to Kyoto
Making use of our Hankyu 2 Day Pass again, we would do a day trip from Osaka to Kyoto city.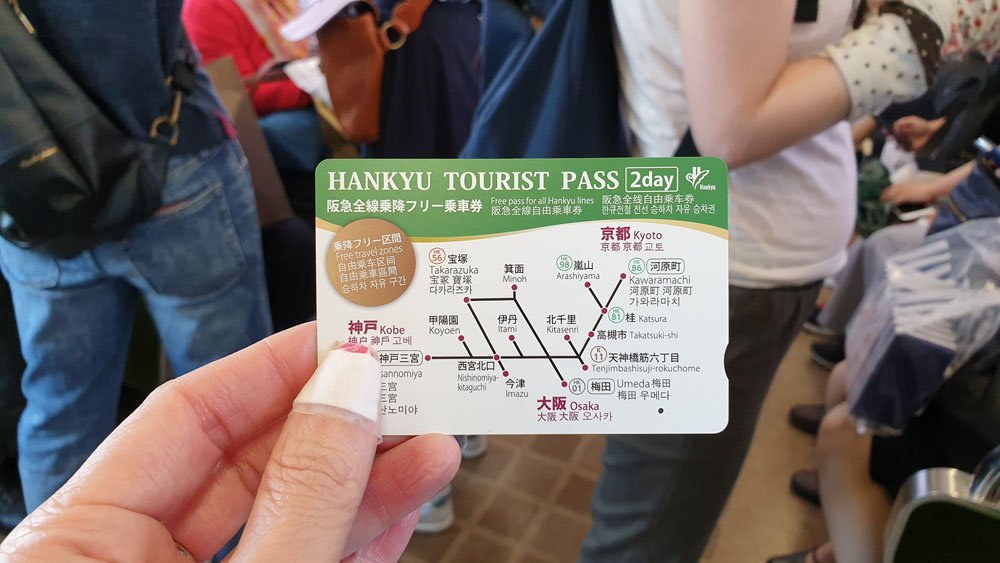 TIP: Let's compare the Kansai Thru Pass and Hankyu Pass. Which should you get since both give unlimited travel in Osaka, Kyoto and Kobe? If you intend to travel extensively in the Kansai region, choose the Kansai Thru Pass because you can use it on all train lines. But it is also more expensive.

If you are only visiting a few places in Osaka, Kyoto and Kobe, or specifically places that can be reached via Hankyu lines, then go for the cheaper Hankyu Pass. Another pass – the Kyoto-Osaka Sightseeing Pass is also a good alternative to cover attractions along the Keihan line, such as Fushimi-Inari Taisha.
Having read how popular Arashiyama Bamboo Forest was, we set off at 7am trying to beat the crowd, but was apparently not early enough as it took us about 1.5 hours to reach the man-made forest.
I have one word to sum up this place – ultra-touristy! Another word, over-rated.
What you see in the photo below is the crowd before the bus loads of tourists started streaming through after 9am.
We skipped the nearby Tenryuji Temple and its garden, both of which require separate admission fees. I'm just not used to seeing a place of worship functioning as a tourism business.
The nearby Okochi Sanso Garden also charges ¥1000 for admission. It may appeal to garden lovers but our rental car had already brought us to many beautiful natural landscapes that were free from over-tourism. 
Next, we took a short train ride to Nishiki Market. Unfortunately, it gave us the same vibe as we had been feeling the whole morning, i.e. very touristy. Things here seemed priced for the tourists and the market street was quite short. It also gave me the impression that not all the food vendors were Japanese (but I may be wrong).
Instead of spending the whole day in Kyoto like we'd planned to, we decided to head back to Osaka to escape from over-tourism. It was only 11am then.
Impression of Kyoto: I may be harsh on my review of the places I've visited in Kyoto. That's due to my pet peeves of over-touristy places. Depending on your travel preference, you may find these places enjoyable.

I'm sure there are a lot of amazing sights that I've yet to explore in Kyoto since I spent only a few hours there. I'll definitely consider revisiting and probably staying a few days there to explore off-the-beaten places in Kyoto. 
Shopping Spree in Osaka
I spent the rest of the day loading up my beauty purchase in a drug store near my hotel in Osaka. It's a relaxing shopping experience as compared to shopping in Don Quijote Umeda as I didn't have to fight the crowd in this lesser-known drug store (it's not even marked on Google Map). 
> RELATED: 11 Things I Love about Japan and I know you would too!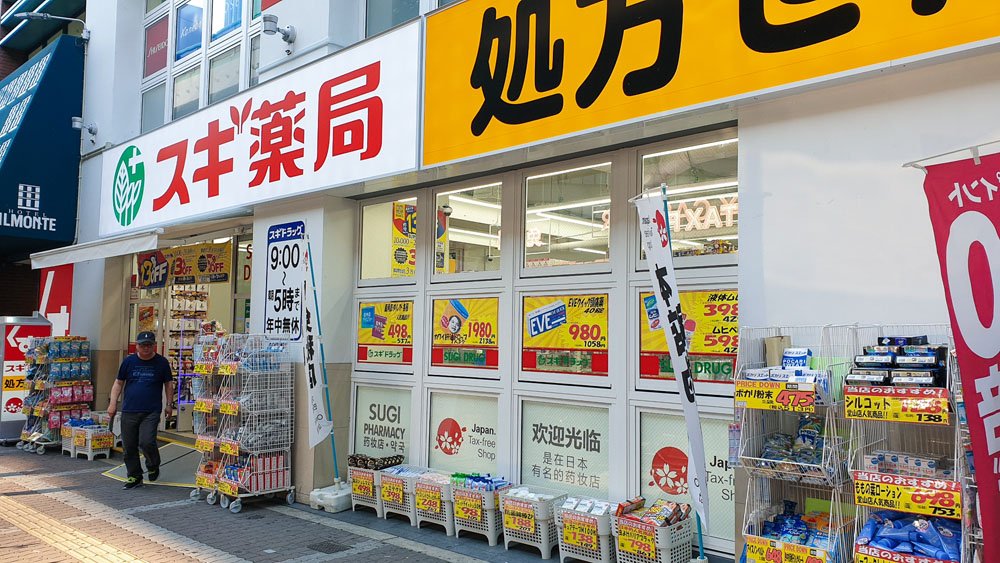 Some other places I've shopped at after the beauty shopping spree included HEP Five mall (a youngsters shopping haven) and Hankyu Umeda Store.
I also revisited Grand Front Osaka (South Building) mall to get my Porter Backpack. And the last store I visited that day, just before store closing time was at Uniqlo Osaka. 
Can I once again reiterate that this area around Osaka Station has so many shops you really don't have to travel anywhere else to meet your shopping needs. If you want to spend a whole day or two shopping, this is a great place to base yourself at.
---
DAY 15: More Shopping before Departure (Osaka-Singapore)
We would depart Osaka today. Since our flight was in the late afternoon, we could take things easy and do some shopping around Osaka Station. 
Before that, let's have lunch at Shake Shack Osaka. The reason why we thought of trying an American burger chain instead of having local food was because of the hype this brand has developed in Singapore. The first outlet in Jewel Changi Airport has perpetual long queue.
Our Verdict? It was okay, but not mind-blowing enough to get me to queue an hour or even 15 minutes for it. :)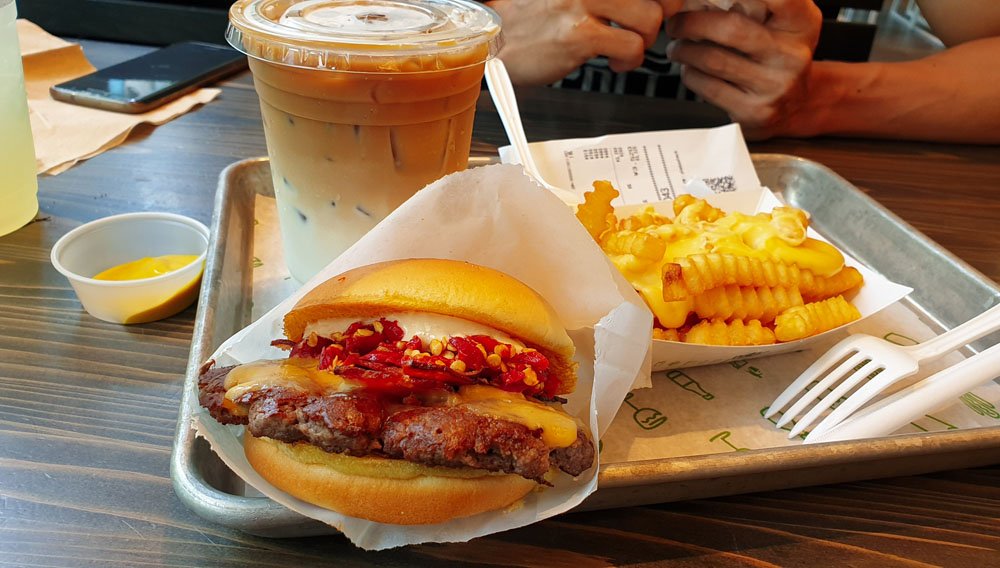 We also shopped at Hanshin Departmental Store, Lucua Osaka Mall and Grand Front Osaka (North Building). Told ya that there are sooooo many shopping places around Osaka-Umeda stations, right?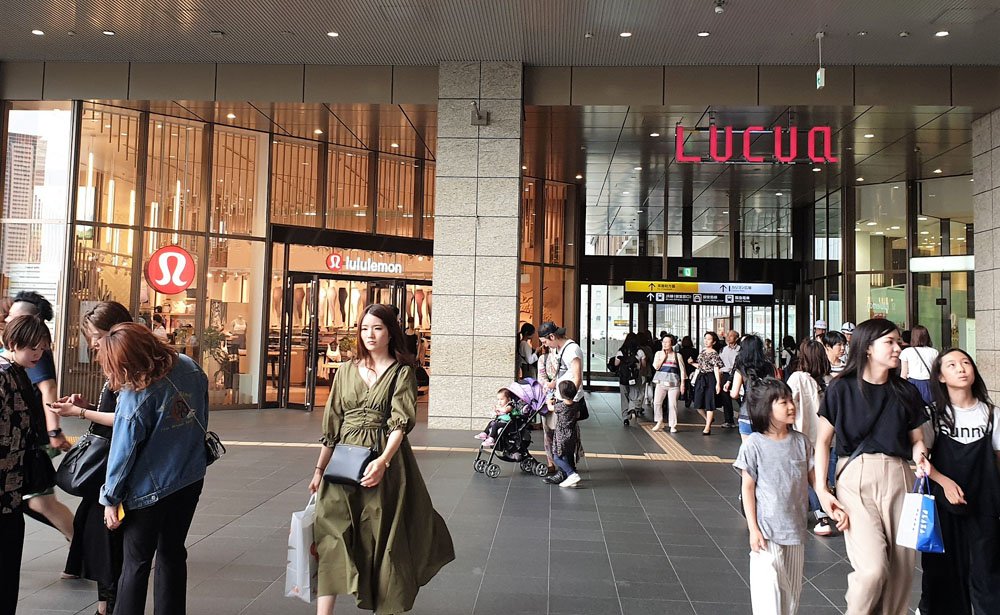 Grand Front Osaka (North Building) has the largest Muji store I've seen in this trip. You should drop by if you are a fan of Muji because it sells a large assortment of products.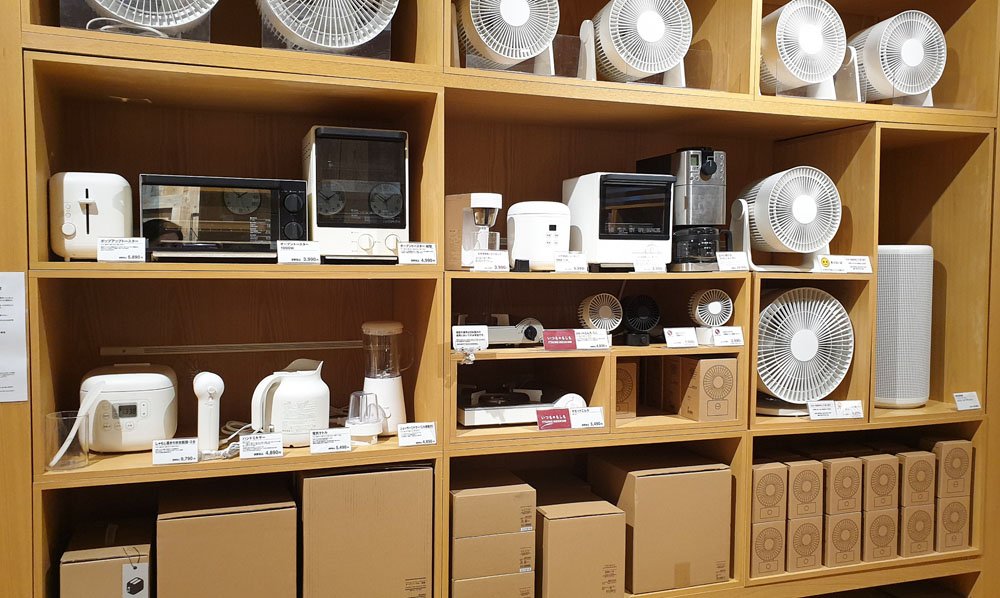 I also highly recommend a visit to Yodobashi Umeda especially if you are thinking of loading up on electronics such as camera and accessories. But since the place sells almost everything under the sun, you can drop by and browse through the bags, luggage, apparels and even a 100 yen shop.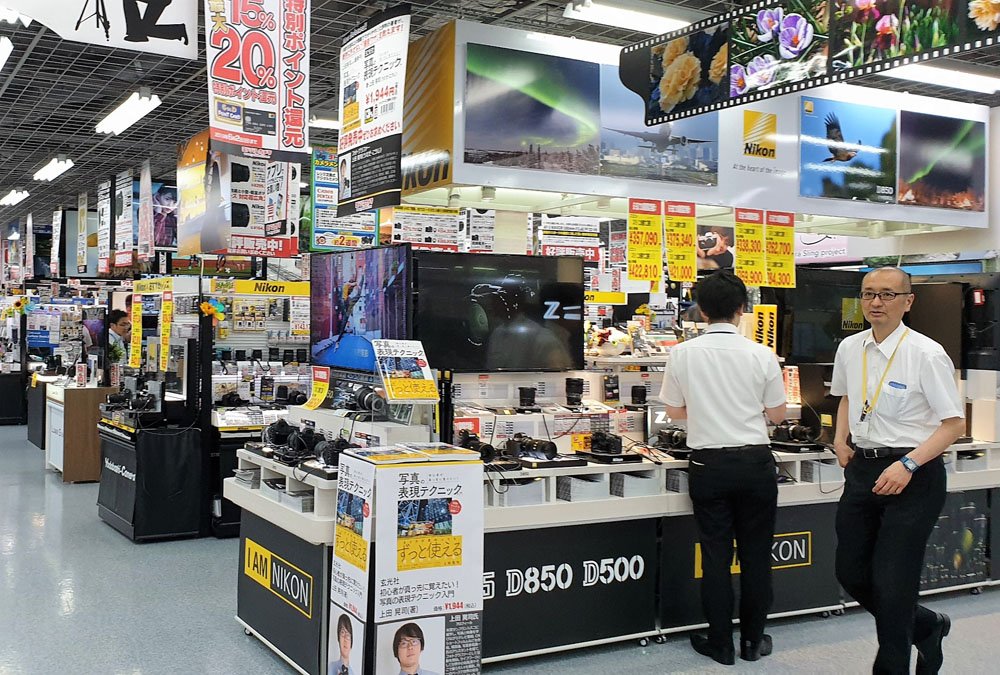 Our last meal of this Osaka trip would be at a popular sushi train restaurant near Osaka Tokyo REI. This place is known as Sakae on google map, but it's not related to the Sakae chain restaurants in Singapore. Food was decent and affordable.
Then, we returned to Osaka Tokyu REI Hotel to retrieve our luggage and then made our way to Osaka Station.
TIP: I highly recommend Osaka Tokyu REI Hotel if you are looking for a hotel near Osaka-Umeda Stations. This hotel is surrounded by too many shops, F&Bs and night entertainments. Your short 10-min journey to the train station will never get bored.

What's more, it comes with free WiFi Pocket Device and DHC skincare samples. :)
At Osaka station, we would be taking an Kansai Airport Limousine Bus to Osaka Kansai Airport. I highly recommend this hassle-free and convenient transport mode to the airport over an Osaka Express Train.
> RELATED: Why choose Osaka Airport Limousine Bus over a train ride to Kansai Airport?
---
Conclusion: More Osaka Travel Tips Coming Up!
And this concludes our 2 Weeks Itinerary in and around Osaka. Hope you've found it useful. Don't miss our earlier posts:
What's next? I'll be coming up with more detailed posts of key attractions and activities in and around Osaka. Such posts would provide more tips, price and logistics info. Stay tuned and revisit this post often as I'll link the day-by-day posts here when they are ready!
And last but not least, don't forget to click the button below if you like to get notified of my new posts. Thank you for reading.
This post may contain affiliate links, meaning I earn a commission if you make a purchase, at no cost to you. Read my full disclosure for more info.
Pin This!
(Visited 1,778 time, 6 visit today)