Do you know which country tops the list in bringing high level of prosperity to its citizens*? How about the country that is the safest in Asia Pacific, where residents can walk around worry-free even during the wee hours of the night?
Here's a hint – we are talking about the same country and this country has the best airport in the world. It is also one of the easiest place in the world to do business in.
Yes, you got it! We are talking about Singapore.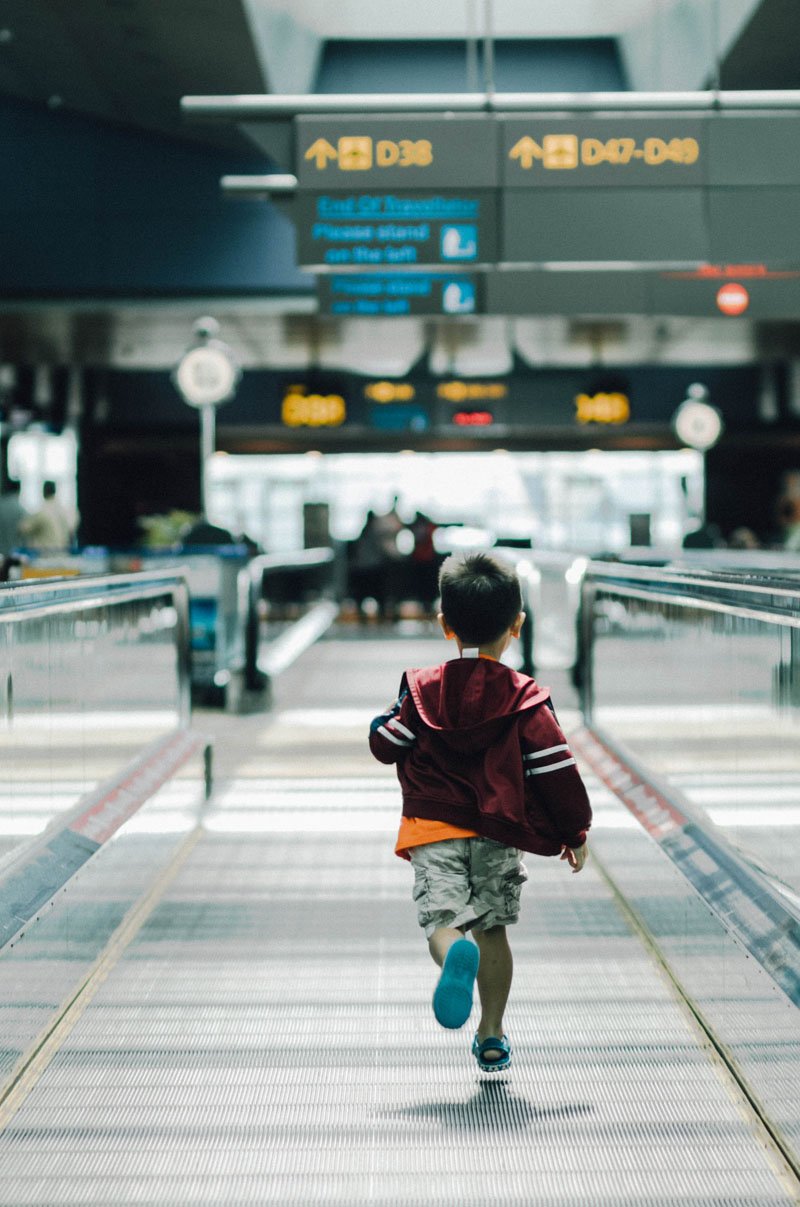 No wonder the tiny island sees a slow but steady increase in its population, partially boosted by a growth in foreign workers. I believe that many among them have considered becoming a Singapore Permanent Resident (PR).
Why? Because being a PR carries a whole slew of tangible and intangible benefits. Let's see what they are.
(*Determined by the Global Competitiveness Report)
---
Benefits of being a Singapore Permanent Resident
There are many reasons why people love being a Singapore PR. Other than being taken more seriously when doing business and feeling welcomed by the community, a PR also has access to a social security system known as Central Provident Fund (CPF). Most, if not all Singaporeans have depended on CPF for their housing, medical and retirement needs.
In addition, a PR can also buy all kinds of property, including subsidised public housing known as HDB.
What's more? It's also easier to land a job. And if you happen to be in between jobs, there's no pressurizing 30-day limit on how long you can stay in the country. This is unlike those imposed on Employment Pass holders.
There are more benefits to being a PR which I have gathered from Paul Immigrations, a leading immigration consultancy company in Singapore.
Advantages of being a Singapore Permanent Resident
A logical path for a foreigner to become a Citizen
No additional visas when travelling in and out of the nation
No need to re-apply for work permit every single time
Reduced buyer stamp duty (BSD) when purchasing private housing
Access to a wider choice of loan schemes and a better chance at loan approvals
Higher chance for your children to attend a school of their choice
Wow! Reading these benefits makes me feel truly blessed and thankful to be born a Singaporean.
---
But becoming a Singapore PR is a lot harder today
About a decade ago, there were 80,000 PRs granted. However, in recent years, the number of PRs granted each year hovers around 30,000, which is a steep 60% drop!
Amidst the strong competition and reduced quota, what can you do to gain a higher chance of becoming a PR?
Other than bettering yourself to raise your potential contribution to Singapore, one option that many have taken is to seek expert advice from consultancy firms.
Such firms process numerous PR applications per day and know the ins and outs of boosting the chance for a successful application.
---
Paul Immigrations Reviews: Lends A Much-Needed Helping Hand
One such consultancy firm is Paul Immigrations that is located in a prime office and retail skyscraper at Suntec Tower Two.
Established in 2016, the firm has since served over 15,000 customers and helped them in their journey of making Singapore their home.
INFO: I've done the check for you. Based on Singapore's business registration authority (ACRA), this company has been registered in Singapore since 2016.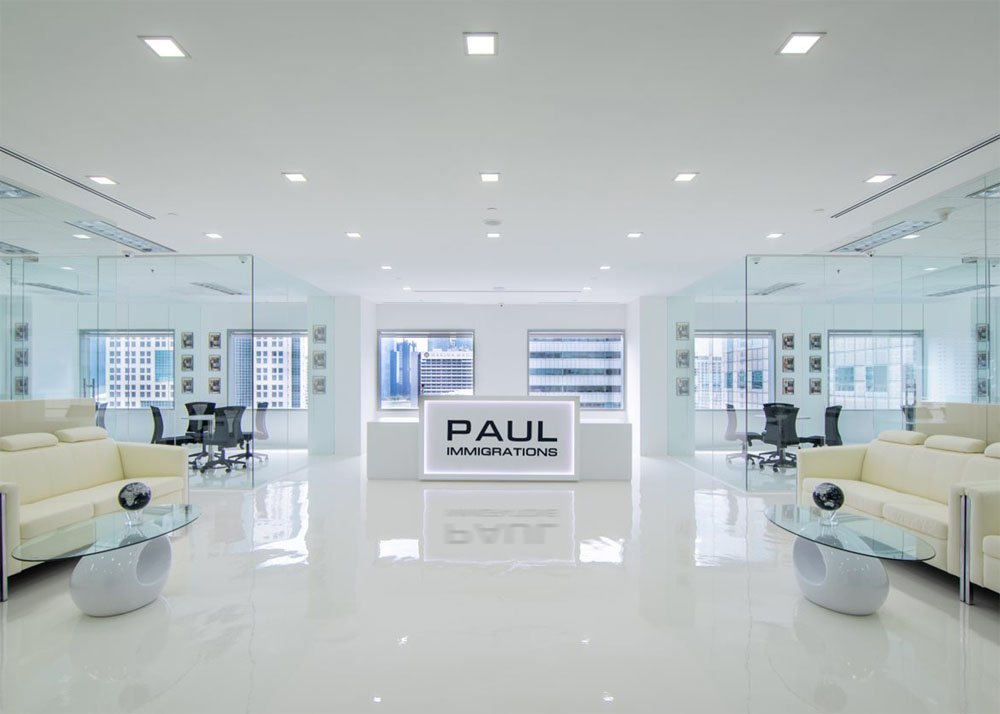 Services offered
Here are the services offered by them:
1. Detailed Insights
The professional team of the firm would offer their expertise and advice to help you gain an upper hand in obtaining PR approval.
2. Thorough Documentation
A PR application is an important matter, both to the nation and to the applicants. Hence, the number of documents required to be submitted can be daunting.
In this instance, the company plays a key role in guiding you through and ensuring that no document is missed out.
3. Additional Paperwork Preparation
To stand out from the strong competition, the team's specialists would help you prepare additional documents to showcase your strengths and potential contributions to the nation.
4. Specialised Cover Letters
The consultancy firm has specialised writers who can help craft personalised cover letters to help you stand out from the stiff competition.
5. Guided Process
You will be guided throughout the whole process to ensure that the application is submitted without any missing documents or pertinent information.
6. Hassle-Free Navigation
Being highly familiar with the PR application system, the specialists can help you navigate through the e-Service portal and save you lots of precious time.
---
Why seek professional help when I can DIY?
I've already shared how a consultancy firm can help streamline the PR application process and ensure a higher success rate.
In addition, certain groups of applicants may have an even more compelling reason to seek help from such specialists:
1. Do not understand English
Not everyone is born a native speaker of English. If English is not a language you grew up with, it may be a challenge completing the English-based application form or presenting yourself in the best light through the use of words. 
2. Not a proficient writer or marketer
Even if you speak and write English, your forte may lie in areas other than writing. For instance, you may be strong in sales, analytics or engineering, but weak in writing or marketing yourself through words.
This is common as everyone has different sets of strengths and weaknesses. If writing is not something you are proficient or comfortable in, you can always tap on the expertise rendered by the specialists.
3. Better use of time if spent elsewhere
Some people prefer to outsource certain tasks to other people because they know they can generate higher returns if they spend their time elsewhere, such as closing business deals.
Therefore, if you think your time is better spent performing other tasks than to complete an onerous application form, getting assistance from the professionals may be something worth considering.
4. Likely a Higher Chance of Success
Having someone who is familiar with PR application guide you step-by-step through the entire process would likely enhance your chance of success.
Not only can a specialist help cross-check your submission, it also has the expertise to help you stand out among the competition.
Let's hear it from the customers and see how they have benefited and their experience with the firm.
"Thank you, Paul Immigrations, for helping my family to successfully obtain Singapore PR approval the first time we applied. The staff truly helped us in the application preparation process, patiently helping us solve the problems we faced.

Our whole family is grateful that our Singapore PR got approved within six months! With the approval, it solved the problem of our child's education issue and enables our family to live in Singapore more conveniently." – Zhang Hao, Research Manager (China)
"The consultants at Paul Immigrations were very patient. They provided detailed explanations to my queries. I'm so happy to have them handle my submission and even more so now that it is approved!" – Priya Darshini, Accountant (India)
If you or anyone you know have thought of applying for a PR but were put off by the unknown or the onerous application process, you'll be happy to know that there's an option of having someone help you along the way.
Get in touch with the experts from Paul Immigrations to accelerate your PR dream.
---
This post is brought to you by Paul Immigrations Pte Ltd
---
(Visited 194 time, 1 visit today)