This post may contain affiliate links. Read my full disclosure.
I'm a financially-savvy value hunter and have always been on a look out for great products and services that give more bang for the buck. What you'll see in this section are tips accumulated over the years that can help you save or make money. And they are not just limited to Travel or Beauty.
---
SAVE MONEY ON BEAUTY PRODUCTS
Be
auty Must-Haves: View a list of highly-recommended beauty products including my holy grail must-haves. Getting the right product on first attempt can help you save lots of money.
---
SAVE MONEY WHILE YOU TRAVEL 
Airbnb: I've been an Airbnb user for a couple of years and highly recommend it. It is almost always cheaper than hotel, many times giving the same value for just half the price or less (view some of my airbnb stays here). You can get S$45 discount off your first stay at Airbnb when you sign up through my link. 
Booking.com: Booking.com is one of pioneers and most established hotel-booking portals that has been been around for more than 20 years. You can get 10% savings off when you book your hotels. Don't forget to add your credit card details and register it to receive your 10% rewards.
Agoda: As a bargain hunter and avid traveler, I've explored different hotels-booking portals and have learnt over the years that the lowest price almost always come from Agoda. Therefore, Agoda is my default hotel-booking website and it has been so for many years. Just refrain from choosing Agoda Pay Later option.
Klook: You can get fantastic travel discounts when you book your tours, admission tickets, WIFI and transport through Klook. What's more, if you sign up through my link, you'll get a S$5 credit straight in your account.
CabinZero: I have been using a CabinZero backpack for over 2 years and am super loving it. This Classic 44L saves me money when I travel on budget airlines because it is lightweight, durable and can hold lots of stuff. As such, I do not have to pay for check-in baggage. You'll be amazed at how much the Classic 44L bag can pack! I have used it for trips stretching more than 2 weeks and was able to keep it under 7kg. Go get it. Highly recommended!
EasyRentCars: A car can help you travel better. EasyRentCars compares and shows you the cheapest car available on your travel dates. You can also get great discounts. As at time of writing, there are great deals with up to 30% discount for car rental in Malaysia, Thailand, Japan, New Zealand, Austraila, UK and more
Great Accommodations: View a list of highly-rated accommodations (5 stars | 4.5 stars | 4 stars) that I have personally stayed in and would recommend wholeheartedly.
---
MONEY-SAVING APPS / WEBSITES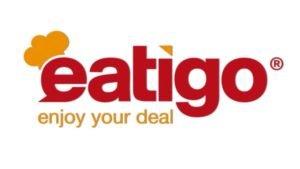 Eatigo: Hands-down one of the most useful apps I've used! Imagine, food at up to 50% off! Other than helping me save money, Eatigo also helps me make restaurant reservation at the same time. Whenever I run out of ideas on what to eat, I will browse through Eatigo to get inspiration (see food eaten through Eatigo). You can get $5 rewards when you sign up through my link. If you sign up through Eatigo mobile app, just enter Referral Code "eatiq3v" to get your $5 rewards. 
Amazon: I am not an avid online shopper, but would buy certain brands from Amazon, including Fitbit, Eaglecreek, Logitech and more. These purchases gave me 20 to 30% savings. I also depend on Amazon to get things that's not sold in Singapore such as Vitamin C Serum.
---
EARN MONEY BY BLOGGING
Start a Blog using the Right Tools
To make money from blogging, you will first need to have a blog. Start it right as some of the things would be very difficult to change later. I know it because I am spending days and nights trying to alter some elements of the blog now. Below are my recommendations based on first-hand experience.
Bluehost (Hosting): If you are just starting out on a blog or website, choose a low-cost hosting company. At this stage, speed and up-time isn't critical because you will be spending time on the basics, such as working out your intro pages, customizing your website design, setting up your social accounts, learning SEO and a whole lot of stuff. Bluehost is one of the cheapest hosting companies and comes free with a domain, SSL and a user-friendly dashboard. It's easy to get your wordpress website up through Bluehost's one-click installation. Plus, there's a 30-day money-back guarantee.
I started off using Bluehost for the first 2 years while growing my content and pageviews. Starting it cheap was great as I didn't need to commit a lot monetarily in case this passion didn't last, but it did of course. As of now, I'm still registering my website domain through Bluehost – since 2014.
Astra (WordPress Theme): It's important to get an efficiently-coded wordpress theme because Google likes fast-loading website. You can try Astra for free and use it for as long as you like. I've recently switched to Astra and am so delighted at its user-friendly interface and lightning-fast loading that I immediately signed up for their paid plan within 24 hours. So yes, this website is running on Astra.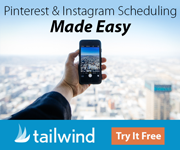 Tailwind (Scheduler): I pay monthly subscription for Tailwind Plus because this tool helps increase my pageviews and simplify my life. After trying out its free trial for a month, my Pinterest views increased from 3,000 to 80,000 (yes, within one month). My blog traffic and Ads revenue also surged.
After the free trial, I stopped using Tailwind Plus and saw my blog statistics took a deep plunge. That explains why I'm now paying for the service. Give this Pinterest-scheduling tool a try! You can enjoy a free trial by signing up through my link.

Mailchimp (Email Automation): If you are just starting out on blogging, please learn from my mistake and start using mailchimp immediately to manage your email subscribers (I started too late and have to spend lots of efforts migrating my existing subscribers from Jetpack). Through Mailchimp, you can easily create beautifully-designed emails and automate email marketing to boost readers engagement. Mailchimp is free as long as your subscriber counts is below 2,000. Sign up through my link to get $30 in your account.
PicMonkey (Image-editing): I started using PicMonkey since the launch of this website in 2014. So far, it is the most intuitive online photo-editor I've used to edit photos, create collages or produce attention-grabbing banners. There's no steep learning curve to go through. I highly recommend PicMonkey to those who have a regular need to create eye-catching images and banners.
Blogging Tips (Vol. 1): I've been blogging for a while (since 2014) and am ready to share with you 10 Blogging tips that will help you increase pageviews, loading speed, subscribers and revenue. 
So, the blog is up. How do you earn money? Stay tuned as I will be sharing with you the things I've learnt in my blogging journey since 2014 and how this passion in sharing my thoughts with the world earns me passive income. 
---
I'll keep updating this page whenever I come across great products. Great products are either one that help you save money, earn money or improve your life substantially. To ensure that you get the latest updates and honest reviews, click the button below to subscribe.
If you don't already know, I don't spam and you are free to unsubscribe anytime with an easy click of a button. But if you like to be spammed, you can follow my instagram page where I'm more active. See you!
(Visited 441 time, 1 visit today)