Last updated on July 10, 2018
I'm a financially-savvy value hunter and have always been on a look out for great products and services that give more bang for the buck. What you'll see in this section are tips accumulated over the years that can help you save or make money. And they are not just limited to Travel or Beauty.
---
SAVE MONEY ON BEAUTY PRODUCTS
Beauty Must-Haves: View a list of highly-recommended beauty products including my holy grail must-haves. Getting the right product on first attempt can help you save lots of money.
---
SAVE MONEY WHILE YOU TRAVEL 
Airbnb: I've been an Airbnb user for a couple of years and highly recommend it. It is almost always cheaper than hotel, many times giving the same value for just half the price or less (view some of my airbnb stays here). You can get S$45 discount off your first stay at Airbnb when you sign up through this link. 
Booking.com: Booking.com is one of pioneers and most established hotel-booking portals that has been been around for more than 20 years. You can get 10% savings off when you book your hotels through this link (click here). Don't forget to add your credit card details and register it to receive your 10% rewards. 
Shopback: If you reside in Singapore, there's an amazing website that can help you save money. Be it buying air tickets, booking hotels, or indulging in online shopping, you can get substantial cash rebate just by clicking through Shopback website. Just an extra click can get you extra money in your pocket, so why not? For example, my recent agoda hotel booking earned me 6% cashback.
You can get $10 cash in your account if you sign up through my link.
---
EARN MONEY BY BLOGGING
Start a Blog using the Right Tools
To make money from blogging, you will first need to have a blog. Start it right as some of the things would be very difficult to change later. I know it because I am spending days and nights trying to alter some elements of the blog now. Below are my recommendations based on first-hand experience.
Bluehost: If you are just starting out on a blog or website, choose a low-cost hosting company. Bluehost is one of the cheapest hosting companies and comes free with a domain and a user-friendly and well-integrated dashboard. For those using WordPress platform, Bluehost works seamlessly allowing for a one-click installation. What's more, it offered 30-day money-back guarantee.
I started off using Bluehost for the first 2 years while growing my content and pageviews. Starting it cheap was great as I didn't need to commit a lot monetarily in case this passion didn't last, but it did of course. As of now, I'm still registering my website domain through Bluehost – the fourth year running!
Vodien: As my website traffic grew over the years, I needed a faster hosting server. I did a research and started using Vodien since 2016. Migrating from old server to Vodien was easy because Vodien provided the service at no charge (yes, they basically did the transfer for me). After using Vodien for two years, I have to say that I am extremely happy with it. Page loading was fast and there was almost zero downtime. Customer service was also excellent – any correspondence would be responded to quickly. Click here to sign up for Vodien. 

Mailchimp: If you are just starting out on blogging, please learn from my mistake and start using mailchimp immediately to manage your email subscribers (I started too late and have to spend lots of efforts migrating my existing subscribers from Jetpack). Through Mailchimp, you can easily create beautifully-designed emails and automate email marketing to boost readers engagement. Mailchimp is free as long as your subscriber counts is below 2,000. Sign up through my link to get $30 in your account.
PicMonkey: I started using PicMonkey since the launch of this website in 2014. So far, it is the most intuitive online photo-editor I've used to edit photos, create collages or produce attention-grabbing banners. There's no steep learning curve to go through. I highly recommend PicMonkey to those who have a regular need to create eye-catching images and banners. 
So, the blog is up. How do you earn money? Stay tuned as I will be sharing with you the things I've learnt in my blogging journey since 2014 and how this passion in sharing my thoughts with the world earns me passive income. 
---
MONEY-SAVING APPS / WEBSITES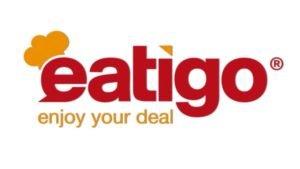 Eatigo: Hands-down one of the most useful apps I've used! Imagine, food at up to 50% off! Other than helping me save money, Eatigo also helps me make restaurant reservation at the same time. Whenever I run out of ideas on what to eat, I will browse through Eatigo to get inspiration (see food eaten through Eatigo). You can get $5 rewards when you sign up through my link. If you sign up through Eatigo mobile app, just enter Referral Code eatiq3v to get your $5 rewards. 
Amazon: I am not an avid online shopper, but would buy certain brands from Amazon, including Fitbit, Eaglecreek, Logitech and more. These purchases gave me 20 to 30% savings. I also depend on Amazon to get things that's not sold in Singapore such as Vitamin C Serum.
Shopback: If you reside in Singapore, there's a website that allows you to earn cash rebates when you shop. I've described it above under Travel section, but I'll say it again here because Shopback encompasses a wide product categories – from dining to fashion, electronics and online shopping. Just an extra click can get you extra money in your pocket, so why not? For example, my shopping spree on AliExpress has earned me 5% cashback.
You can get $10 cash in your account if you sign up through my link.
---
I'll keep updating this page whenever I come across great products. Great products are either one that help you save money, earn money or improve your life substantially. To ensure that you get the latest updates and honest reviews, click the button below to subscribe.
If you don't already know, I don't spam and you are free to unsubscribe anytime with an easy click of a button. But if you like to be spammed, you can follow my instagram page where I'm more active. See you!
(Visited 177 time, 1 visit today)