It was love at first sight. Cezanne UV Silk Face Powder had me falling head over heels the first day I started using it. This face powder gave me an immaculate finish that lasted for hours. As I continued using it, I got to learn more about Cezanne Face Powder and her pros and cons. Read on to find out if this Japan-made pressed powder would work for you.
UPDATE (May 2021): This post was first published in Oct 2018. I'm close to emptying it and am still loving it for its natural and dewy finish. I will be repurchasing this powder.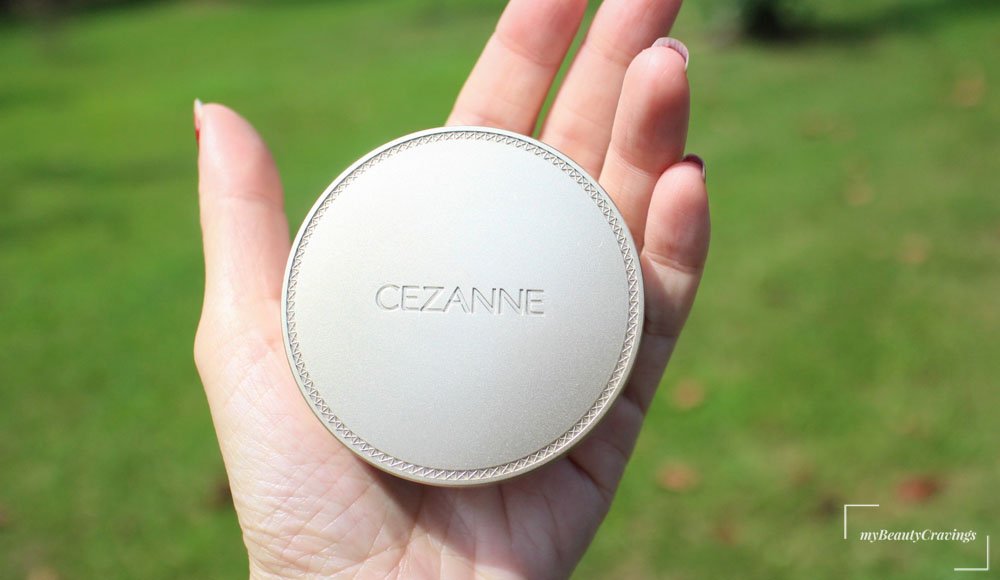 ---
Tell Me More about Cezanne UV Silk Face Powder
Cezanne is a budget-friendly beauty brand that is commonly found in major drugstores and departmental stores in Japan. It is made in Japan and has been around even before I was born. I'd earlier introduced Cezanne when I reviewed the first product from this brand. Unfortunately, that lipstick didn't work for me. Things would change though.
Cezanne has two types of face powder – 1) Cezanne UV Clear Face Powder and 2) Cezanne UV Silk Face Powder (which I'm reviewing today). I'd studied their difference but was perplexed as both have similar descriptions, i.e. semi-matt, shine-prevention, bright look etc. The only differences I noted were higher UV coverage and more moisturizing ingredients for Cezanne UV Silk Face Powder.
Moisturizing ingredients: Hyaluronic acid, super hyaluronic acid (sodium acetyl hyaluronate), hydrolyzed collagen, Lipidure (polyquaternium-51), ceramide, aloe extract (aloe vera leaf juice) Emollient ingredients: Jojoba oil, squalene, olive oil, macadamia nut oil, grape seed oil Skin firming ingredients: Rosemary leaf extract, raspberry extract, grape leaf extract
Here's what Cezanne UV Silk Face Powder promises to do (as lifted from Cezanne's official Website):
The delicate powder provides a finish that does not feel heavy:
・Soft focus powder: Does not make pores or minor wrinkles stand out.
・Dullness-correcting powder: Diffusely reflects light to give your facial color a bright look.
・Shine-preventing powder: Absorbs excessive sebum, preventing the product from coming off.
Let's examine this powder further in the review below. As usual, we'll talk about what's good before balancing it off with her flaws.
---
What's Good about Cezanne UV Silk Face Powder? 
1. Goes on Smoothly, Lightly & Easily
Cezanne UV Silk Face Powder is so finely-milled it goes on really smoothly.  The powder can be easily picked up by the puff to deposit an even but yet light layer over the skin. Just a few swipes are all it takes to cover your face nicely with the powder.
2. Immaculate Finish that made me Sit up and Notice
Although Cezanne UV Silk Face Powder adds on a light layer of powder, the coverage was better than other face powders I've used. It sounds almost contradicting, doesn't it? LOL!
In short, it's light but covers well. :) But do note that I'm comparing this against pressed powder or loose powder. Coverage is determined after applying the powder over a layer of foundation. If you use Cezanne Face powder on its own, please don't expect it to hide your imperfections. That's the job of a foundation or concealer.
> MUST-READ: Cezanne Two Color Eye Shadow – An Eye Shadow that's worth talking about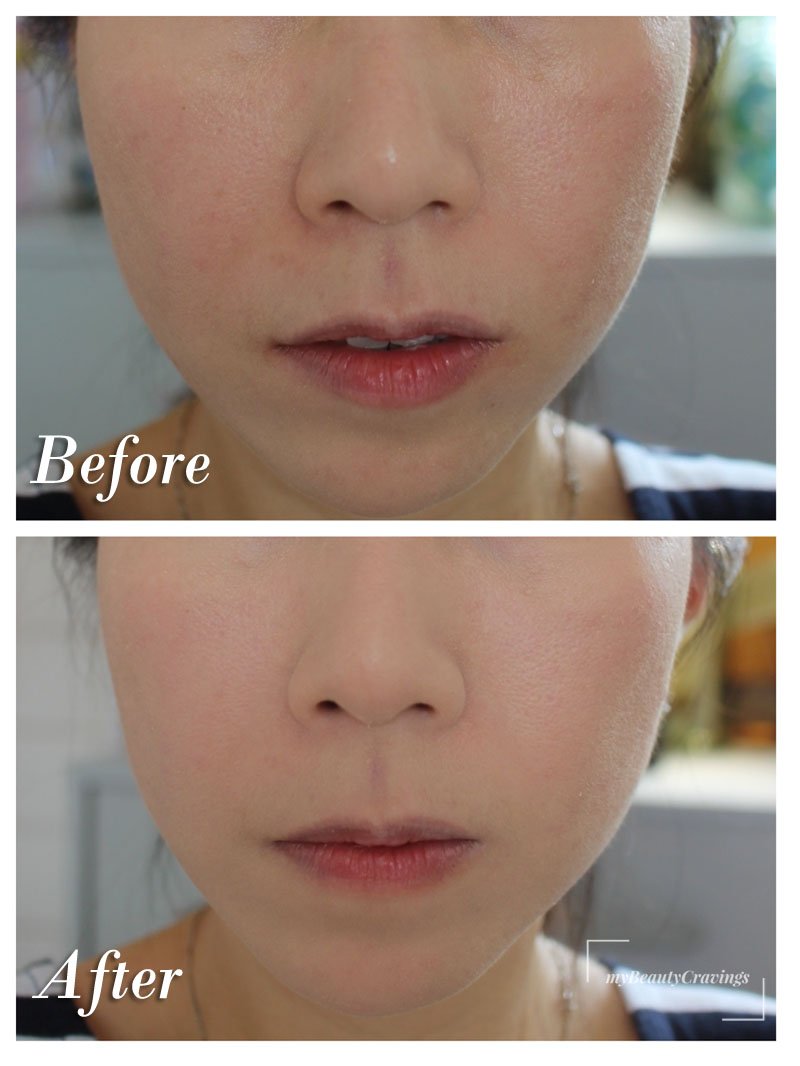 Cezanne provides sufficient coverage without being over the top. If you've been reading my blog for a while, you'll know that I'm not a fan of heavy makeup, so this works perfectly for me. It is kind of like sitting on the maximum optimal level – anything heavier than this would be too much for my comfort.
I don't believe in wearing makeup that alters your look so much you'll end up feeling ashame of yourself if you have to remove your makeup and face the public. I believe we should look like an enhanced version of ourselves, not one that will scare off our first date when he sees us in our au naturel state. :) Therefore, I hardly use or review contouring products here. I thought they make us look older too. :)
Cezanne UV Silk Face Powder was able to minimize my pores and soften the shine caused by my liquid foundation. The finish is matte without being flat – Cezanne describes it as a semi-matte finish while I'd noted it on my beauty diary as 'Slight Dewiness'. Both meant the same thing and should appeal to most. :)
3. Looking Fresh Hours After Application
I was pleasantly surprised when I saw how my face appeared like it was freshly-made up even by mid-day (5 hours after application). There was no obvious sign of greasiness, dullness or fading of Cezanne UV Silk Face Powder. Therefore, I hardly needed to touch up my face.
Update: By the end of the day (after 8 hours), my face started appearing greasy. I tap off the grease casually with a tissue and noticed no significant fading in coverage.
4. I looked more Radiant with Cezanne UV Silk Powder
My face seemed to lit up and appear more radiant. Is it because the color was a tad too light on me or the effect of the 'dullness-correcting' powder? 
I think it's a combined effect.
Cezanne UV Silk Face Powder offers two colors – 01 (light) and 02 (natural). The one I'm using is 01. Before writing this review, I'd all along thought the color suited me well. It was only after reviewing the photos that I noticed that powder (01) may be tad fairer than my skin tone. I believe it appears fairer on photos due to the light-reflecting effect.
5. Safe on my Pimple-Prone Skin
Cezanne UV Silk Face Powder didn't trigger any breakouts on my pimple-prone skin, which is GREAT!
6. Sun Protection – High UV Coverage
I hardly find pressed or loose powder with UV Coverage, let alone a high one. Normally, it's the foundation or BB Cream that comes with UV Protection. Aren't we pleased that Cezanne UV Silk Face Powder offers a high coverage of SPF 48 / PA+++?
While the sun factor is high, please make sure you do not skip a proper sunscreen, okay? Treat these makeups with SPF as add-on protection, not a replacement of real sunscreen.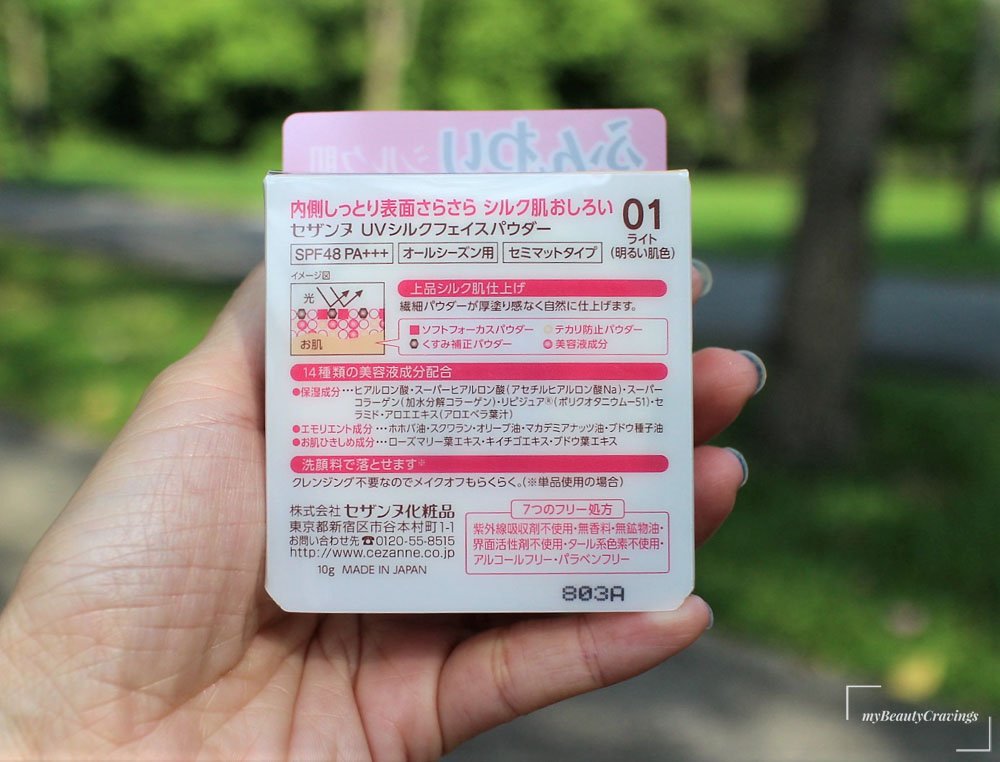 7. Beautiful & Elegant Packaging
Most should fall in love with the champagne-gold packaging that comes with an elegant design. The design makes it look expensive although it isn't.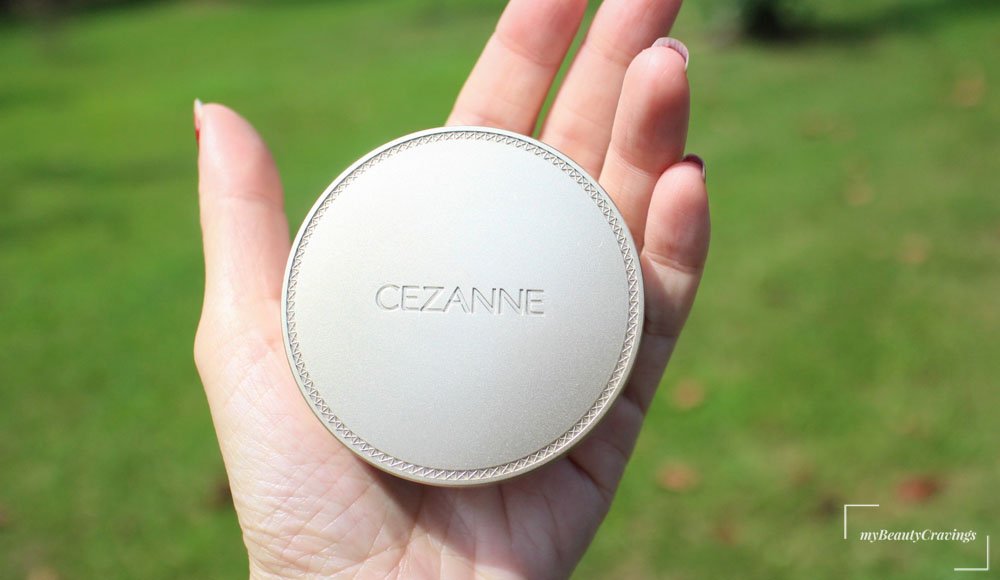 8. It's Really Cheap
I bought Cezanne UV Silk in Japan for just ¥570 (after tax and some tourist rebates). This works out to just US$5. 
Once again, I'd to use the word 'cheap' instead of 'affordable'. Because OMG, it is so cheap to get a quality pressed powder for this price. What's great is that Cezanne didn't engage in common marketing tricks by reducing volume when offering a low price. The quantity at 10g is industry standard. 
Here's its latest online price. 
9. Probably Good For Those with Sensitive Skin
In all honesty, I'm getting tired typing because there are so many pros to this powder from Cezanne. But I'll have to give a complete assessment. In case you wonder, this is not sponsored.
Here's another pro – Cezanne UV Silk Powder is free from fragrance, mineral oil, alcohol, parapen and tar-based pigment. This may suit people with sensitive skin.
10. Easy Cleansing
Okay, one last bit to go. LOL! You can remove Cezanne UV Silk Face Powder with just a facial cleanser. There's no need to use makeup remover unless you have other stuff on your face (e.g. sunscreen or foundation).
Hooray! We're done with the pros. Let's jump to the next section and see her flaws, shall we?
> RELATED: Cezanne Natural Cheek N Blusher | Another Cheap Japan Makeup that Works!
---
What's Bad? 
1. A Detached Case on Countable Occasions 
There were occasions when the golden lid got detached from the base. It happened less than five times over a two-month period.
It's not a deal-breaker as the lid can be fixed back within a second or two. Oh, it came off again today. Ha Ha.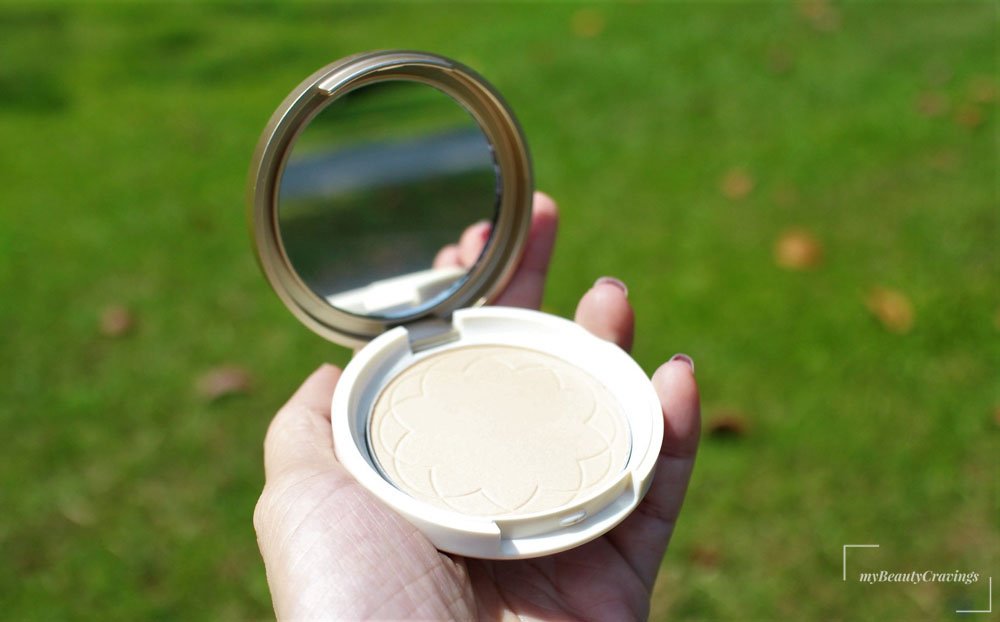 2. Potentially Drying, but I'm not 100% Certain
I experienced some skin flaking and that coincides with the period when I was using Cezanne powder on consecutive days.
The reason why I cannot be 100% sure Cezanne was the cause of my skin dryness because the product was marketed as one with a generous dose of moisturizing ingredients – 14 to be exact. I see hyaluronic acid and various types of oil. This raises self-doubt in my assessment.
In any case, we don't really have the full ingredient list – I can't find it. So hopefully, it doesn't contain things that can dry the skin. I will test it further and provide an update when necessary. If you are using this face powder, do share with us your experience, okay?
3. Patchy White after Reapplication
I hardly need to reapply this powder due to its lasting staying power. On the few occasions when I did, I thought there was some build-up patchiness. It wasn't as severe as another product I've reviewed though. So this isn't a deal-breaker. Phew!
---
Recommendations: Should you buy Cezanne UV Silk Face Powder? 
I recommend this pressed powder wholeheartedly. Just look at the number of pros – 10 in total. If I'm not wrong, I don't have any product with this many pros. This is definitely going into my Japan-Must-Buy List.
Are you looking for a budget-friendly face powder that can give you a lasting fresh-faced look? Do you want an elegantly-packaged product that's pimple-safe and great for use under the sun? If the answer is yes, go give Cezanne UV Silk Face Powder a try. It should suit those with oily to normal skin. Rating: 4.5/5.
To find out the latest price on Amazon, click HERE
---
Being an honest blogger isn't easy. Show us some love to keep us going. You can support us by subscribing to honest reviews or sharing this review with your friends. Thank you and I'll see you soon. :)
SUBSCRIBE
(This post was first published in Oct 2018, and last updated to include latest opinion)
This post may contain affiliate links, meaning I earn a commission if you make a purchase, at no cost to you. Read my full disclosure for more info.
Pin This!
(Visited 4,655 time, 1 visit today)