Does chemical peel sound too intimidating? Are there alternatives to achieving baby-soft skin without the use of harsh acid? Thankfully, Japan has another great creation – Cure Natural Aqua Gel. This product helps remove dead skin cell using the most gentle approach.
Cure Natural Aqua Gel comprises 91% of water and is free from fragrance, color and preservatives. Its formula is able to react with protein (i.e. dead skin cells) and removes them gently through the rolling motion. In contrast with scrubs, acid or microdermabrasion, this is totally abrasion-free. For those with sensitive skin or who do not take well to peels or scrubs, you now have another option – a really good one to boot.
---
Application of Cure Natural Aqua Gel
1) Wash your face and dry well
2) Apply the gel to the desired area (face and body)
3) Massage in a circular motion for 30 seconds to 1 minute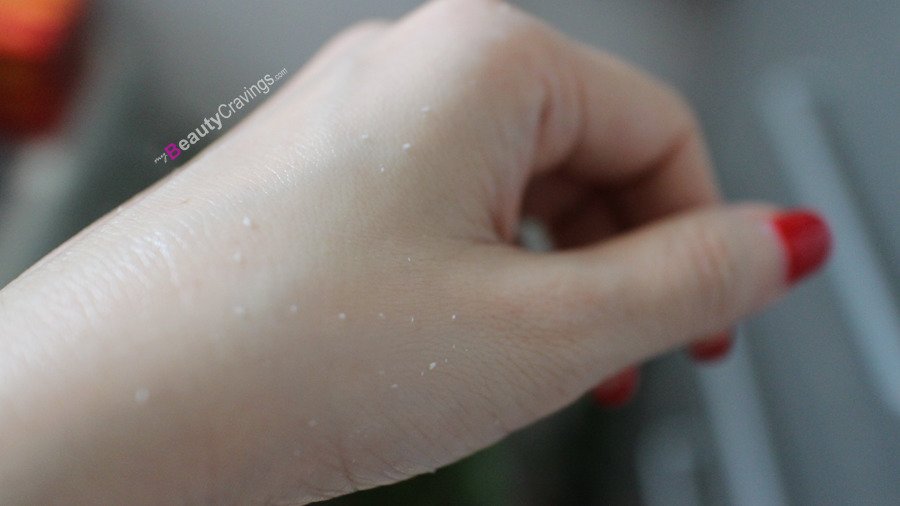 4) Rinse off dead skin
---
5 Reasons for Loving Cure Natural Aqua Gel
1.  Great for use in-between peels
Since I can take well to chemical peel, why did I buy this gentle product? 
Cure Natural Aqua Gel comes in really handy in between chemical peels.  For those who have been following this blog, you'll know that I've just been through a medium-depth peel about a month ago. As such, I'm not ready to subject my skin to any further 'abuse' anytime soon. Cure Natural Aqua Gel is the perfect product to be used during this period to help me maintain a smooth complexion. In fact, this product is so gentle it can be used twice weekly. 
2. Clearer Complexion
After using this product, my skin has improved and I am almost blemish-free right now. This product helps remove whiteheads and unclog my pores.
3. Smoother, Softer and Fairer Skin
My skin is much smoother and softer after using this. I thought I look fairer too. What do you think? 
4. Absorbs Moisturizer Better
With the barriers of dead skin cells removed, I feel that my skin is able to absorb serum and moisturizer better.
5. Neat Application
Unlike other similar products in the market which are thicker and gooier, Cure Natural Aqua Gel is water-based. It has a thin consistency.  Sometimes, you may even have a little of the liquid running down your neck. This is comfortable for usage and really easy to wash off.
---
The Price
The price for Cure Natural Aqua Gel has come down quite a lot. It used to retail at S$50. Now, you can get it significantly cheaper – view live prices on Amazon and Ebay. If you think it's still pricey, do note that this 250g of gel can lasts a long long long long time. As a comparison, most beauty products come in 30ml or 50ml.
Update: I'm still struggling to finish the gel after many years. It's a lot of product and I don't need to use it daily! :)
If you ever visit Japan, do note that this is an absolute Japan-Must-Buy as it's retailing at just ¥2,500. Have I mentioned that this is Japan's best-selling exfoliator?
By the way, I've just given my mom a good exfoliation with this, and she loves it. I'll normally not apply acid (e.g. lactic acid) on other people as I do not wish to be liable for any implications. But this is an exfoliating product I feel absolutely at ease applying on others.
Go ahead and give your hubby or boyfriend a good exfoliation. I don't think they'll push you away when you use this on them.
View latest price on: Amazon | Ebay
Update: The rating has been upgraded to 5 stars. This is now officially my Super Holy Grail. Check this post to find out how Cure Natural Aqua Gel helped prevented a new round of breakout. Rating: 5/5
---
That's all I have for you today and I hope you have found this review useful. Do you enjoy such honest reviews? If you like to get notified of my new posts, just click the button below to subscribe. I'll even give you some free and exclusive stuff. See you there!
This post may contain affiliate links, meaning I earn a commission if you make a purchase, at no cost to you. Read my full disclosure for more info.
(Visited 18,233 time, 1 visit today)