Hey ladies (and hunks…any?), we all know how popular Innisfree is these days, don't we? Even my brother who wasn't into skincare told me unexpectedly during a casual chat: "Hey, Innisfree skincare is quite good, you know?" Apparently, his partner has recently bought him some Innisfree skincare products to experiment with, and it must have worked on him.  
I'm loving most of Innisfree products I've bought, such as Innisfree Water Glow Cushion and Innisfree Mineral Ultrafine Pact. However, I'm not liking Innisfree Eco Nail Color PRO! Don't get me wrong. I don't hate it. However, I cannot confidently tell you that I would repurchase it. Before I share with you the bad, let's see what are some of the redeeming features of Innisfree Eco Nail Color PRO. 
What's Good about Innisfree Eco Nail Color Pro?
1. Wide brush for Easy Application 
I had a really good first impression of Innisfree Eco Nail Color PRO because of its flat and wide brush. It took me only two strokes to get a nail covered evenly (only one stroke for pinky). It was such a breeze using it. 
2. Quick-drying 
If I ever repurchase Innisfree Eco Nail Color PRO, it would be due to its quick-drying property. It took as little as 30 seconds for a layer of polish to dry up COMPLETELY. No more painful waiting.  
Have you ever tried adding layers to your nail polish only to see it taking even longer to dry up? Not for Innisfree Eco Nail Color PRO!  A second or third layers will dry up as quickly as the first.
3. Reasonable lifespan
Innisfree Eco Nail Color Pro lasts for up to 5 days. By then, all you see is an additional layer to hide the slight chipping at the edges of the nails.  
4. Affordable
I bought this a few months ago, and can't remember the exact cost. I think it's less than S$5 which is great. Do however take note that its quantity is lesser (at 6ml) as compared to some other brands (about 10 to 12ml).
I don't mind this at all, especially when nail polish tends to dry up overtime. I'll rather buy smaller quantity, provided the price is also reduced proportionately (which is in the case of Innisfree Nail Color PRO).
5. Easy to remove
Removal was a breeze.  Only one cotton pact was used to remove the vanish on each hand.
---
What's Bad? 
There's only one bad thing that I'm gonna list over here. Unfortunately, this single flaw is good enough to potentially stop me from repurchasing Innisfree Eco Nail Color PRO. 
The finish is strange. I can only describe it as a finish reminiscent of liquid paper. I'm not suggesting that it's normal to apply liquid paper on nails. But hey, I believe we have done that in our younger days, haven't we? 
Another comparison I can think of is vanish meant for metal surface (e.g. window grilles), which means the finish is glossy, but not the kind of gloss I like on a nail.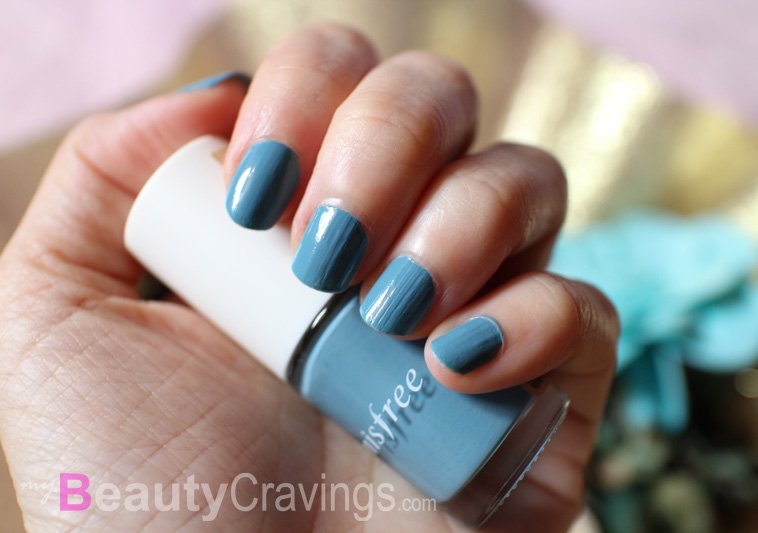 What's really bad about this polish is its apparent lack of volume. It wasn't able to hide the ridges on my nails.
If you think layering helps, don't get fooled. It might seem fuller on the day or hour of application. Give it one day and you'll notice the nail ridges appearing more pronounced.  The above photo shows the ridges despite having 3 layers of polish on. 
---
Final Recommendation
If you like a quick drying nail polish and have the habit of filing your nails, then this might work for you. Others who are as lazy as me may like to opt for other nail polish in the market. Rating: 3.5/5 
To find out the latest price on Amazon, click HERE. 
Post-Edit
I've just reapplied this again right now. I'm loving how fast it dries up, and I might repurchase it purely for that purpose. I would likely avoid the matt formula and try out the shimmery ones. Hopefully, that would make any uneven surface less obvious.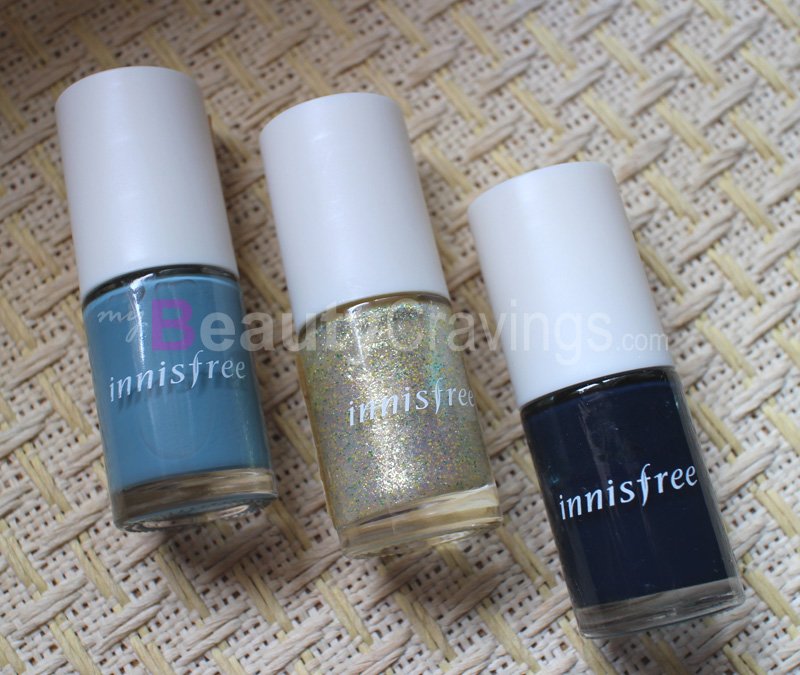 ---
Hope this review has been helpful! If you like to get notified of my new posts, you can click the button below to subscribe. I'll even give you some free and exclusive stuff. See you there!
This post may contain affiliate links. Read my full disclosure for more info.
(Visited 6,151 time, 2 visit today)