Majolica Majorca Jeweling Pencil isn't a perfect eyeliner because it's not 100% smudge proof. But I'm surprised that I've been repurchasing this eyeliner several times. In fact, I've even included this in my Japan Must-Buy list.
When I first got hold of Majolica Majorca Jeweling Pencil a few years ago, the eyeliner was then considered rather smudge-resistant. At least, that was how the promoter pitched the product to me. During those days, as long as the eyeliner stayed put on its own without smudging, it was considered smudge-proof.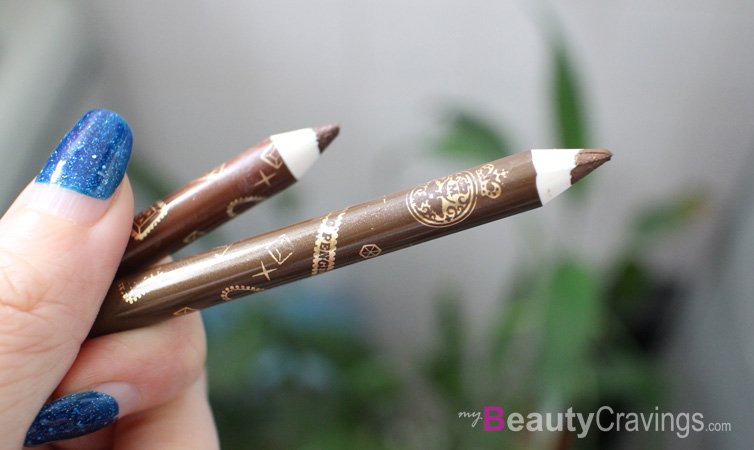 Fast forward a few years later, and with an influx of gel eyeliners, eyeliners are considered smudge-proof only if they don't budge with rubbing. Based on this new standard, Majolica Majorca Jeweling Pencil doesn't quite measure up. A few gentle swipes are all it takes to fade the colour. But this is precisely what I like about the pencil. Read on for a detailed review…
Smooth & Soft Texture
The Majolica Majorca Jeweling Pencil glides on smoothly without any tug of the skin. Not only does it deposit a rich and intense colour, the line produced is wider than an average eyeliner. It is great for those who prefer thicker lines.
The product is soft and creamy and hence may run out faster than other pencils. But rest assured that they are not ridiculously soft (ref: Benefit Brow Pencil which requires sharpening every few days).
Cheap Eyeliner
So far, I've bought these eyeliners during special outlet promo. After discount, these pencils cost about S$10 each. This is cheap even by drug-store standard! However, do bear in mind that Majolica Majorca Jeweling Pencil is shorter than industry average and contains only 0.8g of product, 30% less than my bourjois eyeliner (1.2g). 
Color Options
Majolica Majorca Jeweling Pencil comes in 7 colours. So far, I've tried an off-white tone (71-Marble) and two brown tones (BR606-Gold Nugget and BR633 Amber Fragments). These colours give off a shimmery finish, layered with some glittery bits.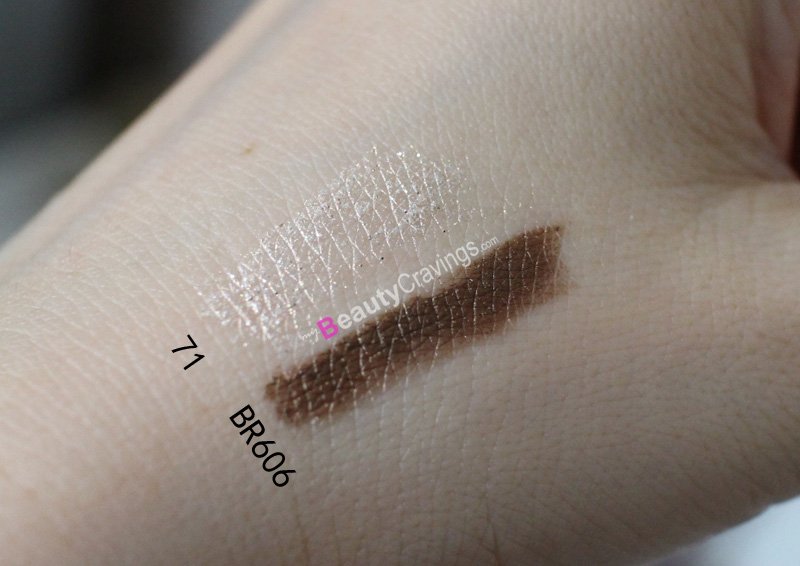 The light colour (Marble 71) can be used to highlight the inner corners of the eyes. But I find the generous dose of glitter bits a bit too overwhelming and over-glamorous.
Gold nugget (BR606) is brown and comes with yellow undertone which I really love. It gives an ashy, soft look bringing to mind an image of a Japanese girl with ash-blond hair.
Amber Fragments (BR633) is a deeper brown with red undertone. It contains slightly more glitter specks than Gold nugget. Sorry, I didn't manage to swatch this because I thought they were the same before writing this review.  Don't worry, there are swatch images via google image search. 
It Smudges!
Majolica Majorca Jeweling Pencil smudges with a few gentle swipes. Even if you don't rub it, the colour may fade off after a few hours, especially so if you have oily eyelids.
Why Smudging is Good? 
So far, I've repurchased the darker colours.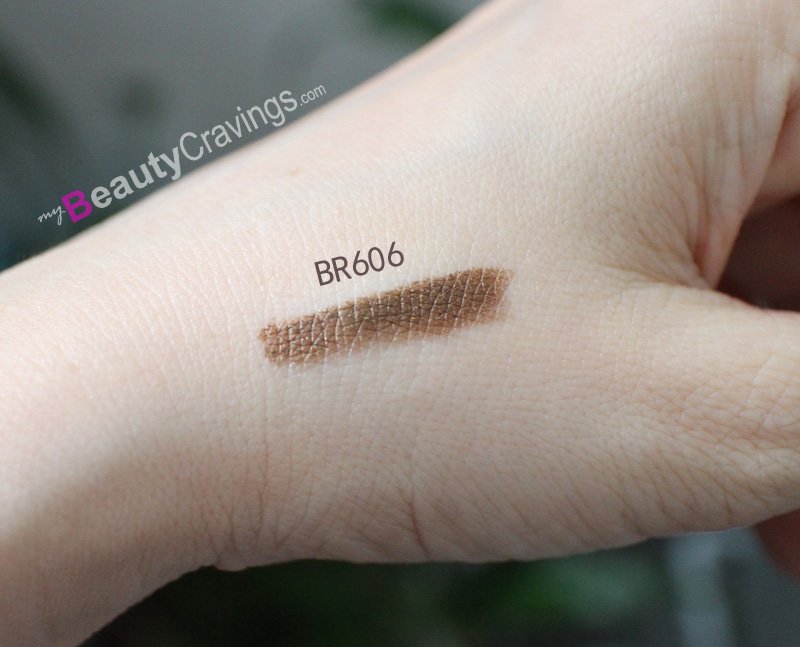 Because of the shimmer and glitters, the dark-tone pencils do not produce a harsh look. On days when I prefer a soft and casual makeup look, I'll reach out for Majolica Majorca Jeweling Pencils. 
And precisely because it smudges, the lines become 'smoky' after a while. You get a natural-looking, big-eye look with smouldering effect.
Skip the Lighter Tones
Based on my experience, I would recommend that you skip the lighter tones. Because when they smudge, the lighter tones which are normally applied nearer the tear glands and water lines can literally vanish. If you need highlighter for eyes, go for the smudge-resistant ones, such as Clio Gelpresso. It looks more natural too (without the glitters).
---
Final Recommendation
You will like Majolica Majorca Jeweling Pencil if you:
prefer a soft natural look

are looking for an eyeliner that suits a casual occasion

prefer thick-than-thin lines

are

not

looking for a smudge-proof eyeliner
Rating: 4/5
To find out the latest price on Amazon, click HERE. 
---
Love more of such honest reviews? If you like to get notified of my new posts, you can click the button below to subscribe, or connect with me through facebook or instagram. See you there!
(Visited 802 time, 1 visit today)