A facelift with no downtime? Today, I'm going to share how this Facial Harmony Program by Astute Medical Aesthetics succeeded in shaving at least 5 years off my age, instantly!
First of all, I like to commend Astute Medical Aesthetics & Laser Clinic for supporting honest reviews. I was invited to try out the Facial Harmony Program with no obligation to produce a blog review. If my experience is bad, I can just walk away and not say a word to you. :)
Obviously, I'm pleased with the facelift I've gotten from this minimally-invasive anti-aging procedure. If you are experiencing volume loss, saggy skin and prominent laugh lines, read on as this treatment may help reverse some of the signs of aging.
---
More about Astute Medical Aesthetics & Laser Clinic
Astute Medical Aesthetics & Laser Clinic stood out as a Singapore-based clinic that offers not just aesthetics solution. You can get your teeth, scalp, hair, lashes (and even your kids' education) taken care of by this prestige clinic located in eastern Singapore.
With the wide-ranging premium medical solutions offered, it explains why the clinic is also sometimes known as Astute Medical Centre. If you are looking for a clinic that offers a one-stop solution to your "look-good" and "age-gracefully" medical needs, keep this on your radar.   
Where is Astute Medical Aesthetics located? 
Astute Medical Aesthetics is prominently located within a popular residential area in central-eastern Singapore – see map location. You can see the prominent shopfront right from I12 Katong Mall or reach there within a 10-minute stroll from Parkway Parade Shopping Mall.
Clinic Address: 137 East Coast Road, Tebeling Centre, #01-08
---
Consultation at Astute Medical Aesthetics, Singapore
On one weekday afternoon, I arrived at Astute Medical Aesthetics and was visually treated to a modern and chic interior decor. Just look at the inviting sofa, pretty tea set, frosted glass panels and the cool color scheme.
I think it's a nice environment to relax in, enjoy a cup of tea before we see the injection syringe. :)
The clinic specialists sat me down, got me to fill up a form highlighting my medical background and then asked me what my major aesthetics concerns were.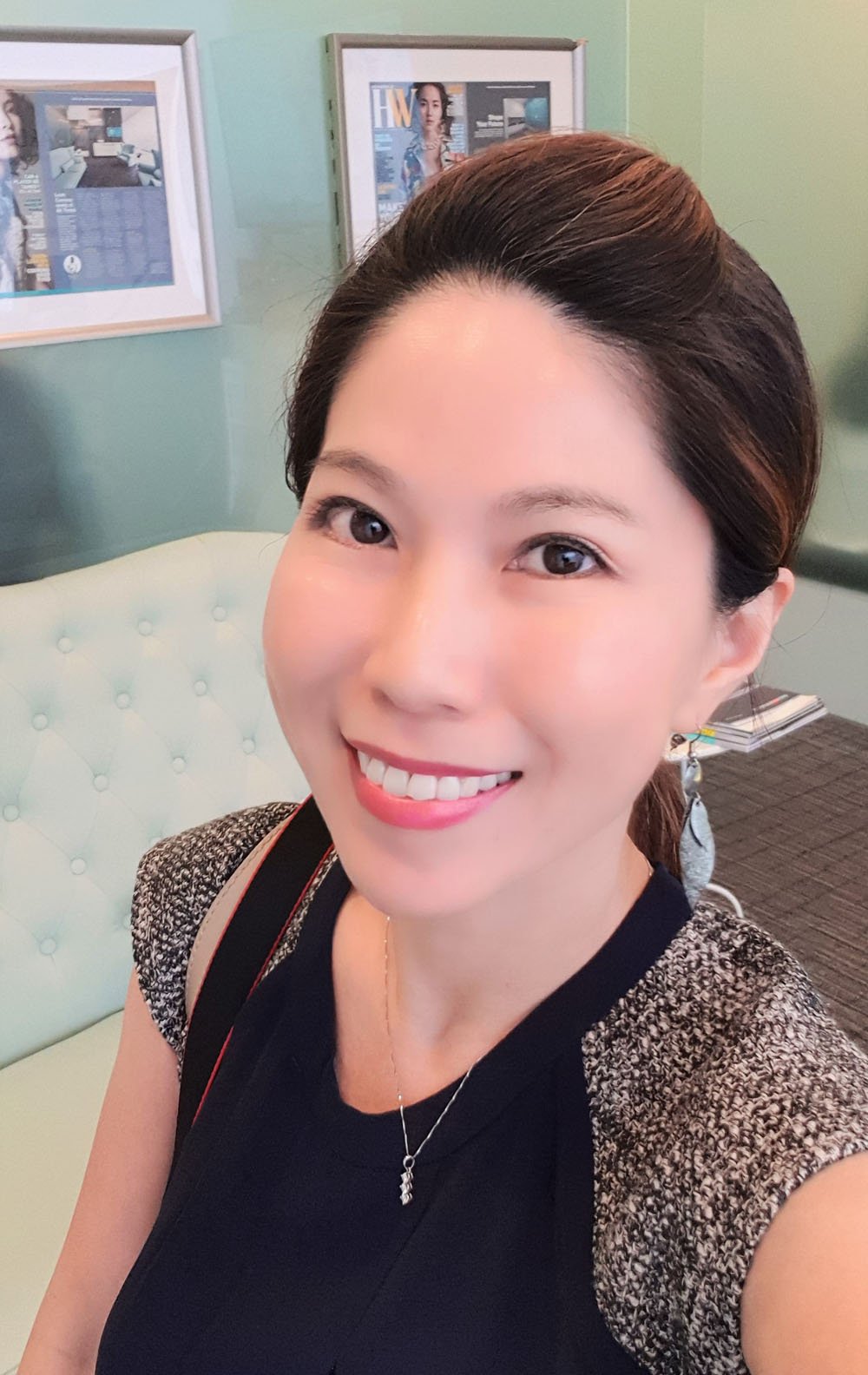 *The consultation was part of my meeting with the clinic to discuss about possible collaboration.
My Skin Concerns: Aging and Saggy Skin
"I'm noticing my cheeks appearing more sunken and hollow and I'm bothered by the prominent laugh lines!" I told the Astute team while observing myself through a hand-held mirror.
Since hitting my 40s, I find the aging process accelerating speedily. I remember how I still looked young for my age when I was in my mid-30s (people then often thought I was in my late 20s). However, the age 40 seems to be the point when everything just started to give way – quickly.
Tear troughs started looking darn obvious and make me look tired all the time (plus I have myself to blame for working long hours as a full-time blogger cum aspiring entrepreneur). My cheeks and chin also gave way to gravity leading to a "三八" formation.
In Chinese, "三八" means three characters of eight (八). So we'll start to notice three "八" on our face at these areas:
Tear trough

Laugh lines

Marionette lines
In my instance, the first two "八" were prominent while the last one (marionette lines) is just starting to show. Sad truth of life! But not to worry as there are ways to fix these things in today's modern world. 
What is the Facial Harmony Program by Astute Medical Aesthetics? 
After hearing my concerns and examining my face, the clinic specialists at Astute Medical Aesthetics recommended the Facial Harmony Program. They were knowledgeable and gave me a detailed explanation of what this program is and entails.
In short, the Facial Harmony Program combines the use of fillers and botulinum toxin to do three things, namely:
Enhance facial features
Replace volume loss
Create a natural lift
What's really unique about this procedure is how both the filler and botox are administered using the The True Lift Technique™  and Dysport Dermalift respectively. The filler is injected to various parts of the face, while the botox goes one (or a few rounds) along the peripheral of the face.
> MUST-READ: Saggy Skin Banished! Recovery & Results of Facial Harmony Program by Astute Medical Centre
I'll share more when I come to the treatment part so that you can have some visuals. Stay on as it's really interesting. I'll also provide tips on how to stay comfortable during this procedure that involves multiple injections.
PROMO: As at time of writing, the consultation fee of S$50 is waived. Also, you can get S$500 credit if you subscribe here. Grab the opportunity before these promo ends.
A Second Consultation with the Doctor
After going through one round of consultation with the clinic specialists, it was time to meet the doctor.
Dr. Desmond Chin examined my face and told me that he noticed my laugh lines, hollow temples, emerging marionette lines and fat pads (heaviness/chubbiness near jawline due to sagging skin). He explained what the Facial Harmony Program does and was very patient in addressing my questions.
Thereafter, my BEFORE photos were taken and an appointment was fixed for the Facial Harmony Treatment.
Ready to see me get poked by needles? Don't worry, it's not gruesome. Just a tiny bit of blood, that's all! :) Scroll down and check it out.
---
The Treatment Day: Facial Harmony Program by Astute Medical
On a Friday night when everyone was enjoying TGIF, I made my way to Astute Medical Aesthetics & Laser Clinic ready to be jabbed! I wasn't nervous as I've been through filler and botox and they were generally within my pain threshold level.
Cleansing and Numbing First
The treatment started on time and I was brought into a room where my makeup was removed. Then, a beautiful lady, Ms Herlene Chia (Operation Manager) came in and told me that numbing cream would be applied. I was hesitant because I'd gone through previous treatments without numbing cream and could tolerate the discomfort.
Erm, the truth was my memory had failed me. When I reread my previous filler review, I realized that I did use numbing cream.
Oh no! What had I gotten myself into? LOL! Would I be severely punished for my silly bravery?
Would I Regret Not Fully Numbing My Face?
Anyway, I'm glad I heeded half of Ms Herlene's advice and applied numbing cream on the botox treatment areas.
"You'll get multiple jabs around the face and it may feel uncomfortable as compared to the normal botox jabs," Ms Herlene urged me to reconsider, with good intention.
"Also, the lower jawlines tend to be more sensitive," she added.
I pondered for a long time before deciding to numb half the treatment area. The filler areas were left raw because I thought too highly of myself in terms of pain tolerance. God Bless Me!
---
Injection Round 1 – Fillers First (True Lift Technique)
I signed a risk form, have my photos taken again and entered the doctor's room. Dr Desmond Chin told me he would begin with fillers injection.
Now, the unique part about this Facial Harmony Program is how the fillers would be injected using the The True Lift Technique™. To put it simply, injections would be made to the base of the ligament.
As we start to age, our skin ligaments (the part that attaches the skin & fats to the bone) will loosen and lengthen and cause the skin to sag. When filler is injected to support the ligament, it will make it taut and give the face a natural lift.
Dr Desmond Chin used two syringes (1ml each) of Restylane Lyft and injected the filler into 5 spots on each side of the face, namely:
Under the brow bone
Two injections on each cheek
The nasolabial fold (laugh line)
The side of the chin (near marrionette lines)
INFO: When I first heard that Restylane Lyft would be used, I felt relieved because this is a popular and widely-used filler made of hyaluronic acid gel. It is known to be safe, effective and reversible. For info, Restylane Lyft was formerly known as Perlane. 
Only Let a Trained Doctor Do the Job
I remember how Dr Desmond Chin pinched gently on my face before each injection to feel the ligaments. That prompted me to ask him a question.
"What will happen if the filler goes into my veins and/or arteries?".
Dr Chin explained that doctors are trained in the anatomy of the face (and body) and would know where the veins/arteries lie. He added that the five treatment areas in this Facial Harmony Program are generally quite safe.
TIP: To check if the aesthetic doctor is properly licensed in Singapore, you can visit this official website. Please only allow a doctor to perform such aesthetics procedures.
"Okay, injection now," Dr Chin prepped me by letting me know before each jab. Then, I felt the needle piercing through my skin, followed by a soft and squeaky sound that I thought was only audible to myself.
"Can you hear the squeaky sound?" Dr Chin asked.
"Good, that means we hit the right spot (base of ligaments)," he added.
Once the hyaluronic acid gel was fully injected, Dr Chin started molding my face with firm pressure to set the filler in place. And that completed one spot.
Now the important question is – was it painful? 
Is Filler Injection Painful? 
If you were as silly as me to skip the numbing cream, be prepared for some pain. :)
All areas were almost pain-free (2/10) except for one spot – the left nasolabial fold (laugh line). That was the first time I reacted in the middle of an injection and told them it was painful (yah, imagine the needle was still in my face then). Dr Desmond apologized though it was no fault of his. And all he could do was to continue injecting to spare me a second injection at the same spot. :)
Served me right! Ha Ha!
When my upper lip started to feel numb, I got nervous. Did the needle hit my vein or nerve? Dr Desmond assured me and reminded me of the Licodine content within the filler which is an anesthetic. So don't get alarmed if you feel the same numbness.
By the time my right nasolabial fold was to be injected, I requested for an ice pack to be applied right before the injection. It helped a lot and the pain level came down to a manageable 3/10.
Moral of the story: Please make yourself comfortable and apply numbing cream before the Facial Harmony Treatment. Although numbing cream has its side effects, I think if it's used sparingly and infrequently, it should be fine. At the very least, you may consider applying it to your nasolabial folds. :)

But if you are as brave as me and prefer to go without a numbing cream, please do ask for ice pack to be applied before each injection. 
---
Injection Round 2 – Botulinum Toxin via Dysport Dermalift Technique
Remember I mentioned how the botox was administered using a unique method. Through the Dysport Dermalift technique, Dysport (another type of botulinum toxins) is diluted and then injected into the outer perimeter of the face, at perhaps a 1cm interval. This means you'll probably get poked more than 50 times as the injection may go up 2-3 rounds around the face.
Is Dysport a botox? No, actually. Dysport, Botox and Xeomin are different brands for Botulinum Toxin. Since Botox is more popularly known and understood, you may see me using "botox" interchangeably to refer to "Botolinum Toxin". In this article, the botulinum toxin used is Dysport.
Why use Diluted Botulinum Toxin? 
Did you catch the keyword 'diluted'? In this Dysport Dermalift technique, Botulinum Toxin is diluted before administration so that you won't look totally expressionless. This technique was pioneered by renowned Korean plastic surgeon Dr Lee Young Seob and I heard that it is popular among actresses who cannot have their expression totally gone if they want to do their job (act) well.
Anyway, if you read later how much botox goes into the face, you'll probably appreciate that it is in a diluted form.
What Can Dysport Dermalift Achieve? 
The strategic injection of botulinum toxin would relax the targeted muscles and allow other muscles to pull the face upwards, thereby creating a gentle facelift. It is also said that such a process can stimulate collagen production.
Let's see how it works ON MY FACE. Ready to see my face poked again? LOL! Yah, I'll show you everything.
Botox Injection Around the Face
Once the filler was done, Dr Desmond Chin began the botox injection starting with the forehead-hairline area and moving down towards the chin.
As you can see, there were tiny bumps (like mosquito bites) at the points of injection. However, rest assured that I didn't even notice them until I started examining the photos. They subsided very quickly.
> RELATED: Recovery & Results of Facial Harmony Program by Astute Medical Centre
Is Botox Injection via Dermalift Technique Painful? 
I normally don't apply numbing cream when I do botox. This time around, I was glad I heeded the advice of Ms Herlene due to the sheer number of injections.
Most spots were painless* while a few spots (maybe 10%) did give me ant-bite feel even with numbing cream (Pain Level = 2/10).
And this concluded my TGIF vanity session. :)
*Pain Threshold: Different people react differently to pain. Hence, your experience may differ from mine. Based on online anecdotal experience, Botox has been known to produce ant-bite feel while filler may be more uncomfortable at areas with more nerves and vessels, e.g. near the mouth. 
---
Pre & Post-Care Instructions for Botox & Filler Treatments 
I walked out of the doctor's room and got my AFTER photos taken. The whole procedure lasted about 1.5 hours, of which 50 minutes were spent within the doctor's room.
Before I left, the specialist once again reminded me of the post-care instructions. If you feel like you aren't able to remember everything that was told verbally, you can google for aftercare instructions online. Okay, let me help out on this – refer to Botox Aftercare and Filler Aftercare.
I'll like to highlight a few important ones as follows:
refrain from taking anti-inflammatory or blood-thinning medicines 2 weeks

before

procedures , e.g. aspirin, vitamin E, fish oil
don't massage your face for 1 to 2 weeks post-treatment
don't sleep on your side
don't drink alcohol
don't exercise or engage in anything that would make you hot, e.g. sauna
don't lie down for 4-hours post-procedure
---
Results Immediately After Facial Harmony Program
Immediately after the Facial Harmony Program, I could see an improvement in my laugh lines and marionette lines. I looked instantly younger by at least 5 years and the effect was so natural-looking.
Here's the before-after photos on Day 1. Unlike the before photo, the AFTER photo was taken without makeup, using the same camera but under different lighting (at night).
As this post is getting a bit lengthy, let me come back with Part 2 to share with you on the Recovery and Final Results of the Facial Harmony Program. Can I face the public immediately after treatment? How long was the downtime? Was the recovery process painful? Did I suffer any bruises? How much does it cost?
And most importantly, do I look younger after all the swelling is gone and letting the botox take full effect?
Post Update – Part 2 is out. Check out the recovery journey and final results.
Stay tuned as more juicy story on this "Singapore Facelift Experience" is coming your way. Feel free to connect and you'll get notified on newly-published beauty reviews and travel stories. Just click the button below and you'll also get access to all my exclusive contents. I'll be back! :)
---
This content is brought to you in partnership with Astute Medical Aesthetics & Laser Clinic. Independent reviews were made before sponsorship confirmation. Astute Medical Aesthetics allowed us to retain 100% editorial opinion and did not vet through this review before publication. Thank you to Astute Medical Aesthetics for supporting 100% honest review. Thank you to my readers for supporting sponsored posts that add value to myBeautyCravings and help keep our website running.
This post may contain affiliate links, meaning I earn a commission if you make a purchase, at no cost to you. Read my full disclosure for more info.
Pin This!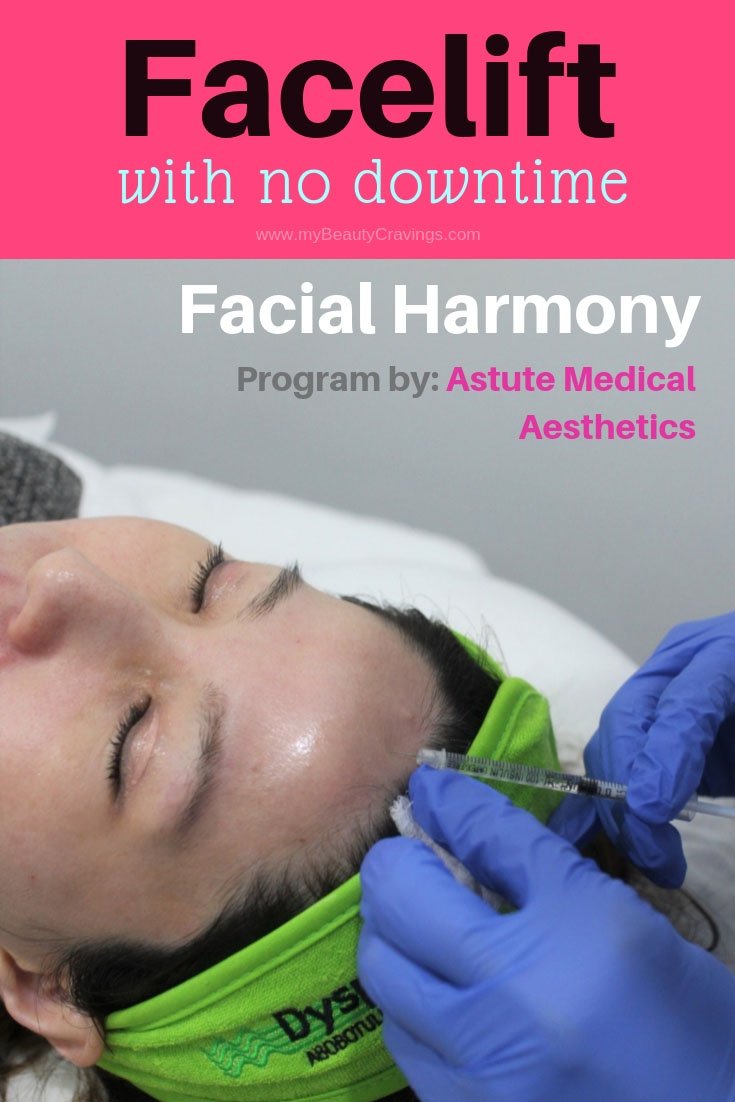 (Visited 518 time, 1 visit today)