How fast things have evolved over the past few weeks in Singapore. During my last update in March 2020, Singapore was still able to contain the covid-19 pandemic quite well. Fast-forward a few weeks, Singapore is now in a partial lockdown, otherwise known as a Circuit-Breaker. What happened?
Unfortunately, the time of my last update coincided with the time when Singapore started experiencing a second wave of virus importation. It was not a small one! 
As I have the habit of scanning through the case data on a daily basis, I could see that most cases in March were imported from Europe (mostly UK) and the United States, with some coming from ASEAN countries. A few weeks after the second wave, the virus succeeded in gaining foothold in Singapore as the number of unlinked cases started climbing rapidly.
---
But this is what caught Singapore off-guard
The second wave could have been taken care of with our proven method of contact tracing and investigative work. But what really caught us off guard was when the virus spread to those living in foreign worker dormitories.
Apparently, someone who worked in Mustafa Centre – a mall popular among South-Asian folks – had passed the virus to some or many dormitory workers. By the time Singapore knew what was going on, the virus had spread within the dormitory for quite some time.
That's why we are seeing a massive surge in infection cases – a 70-fold increase within two weeks.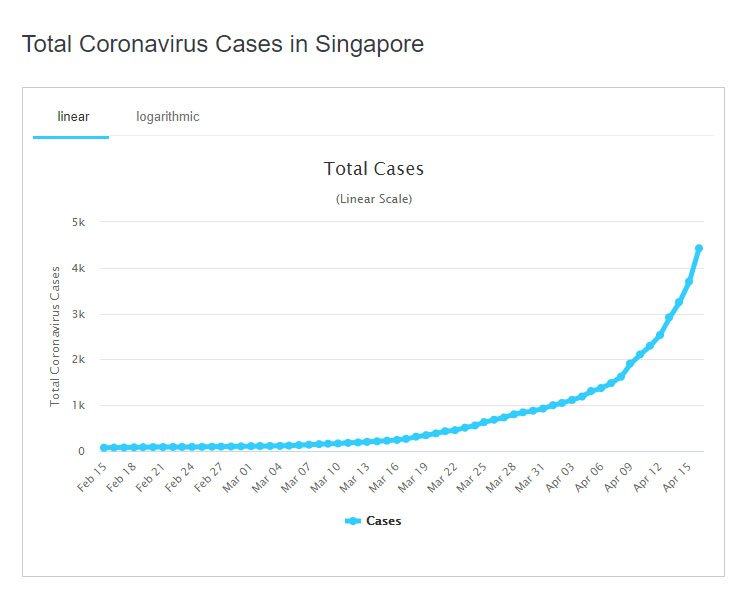 This steepening of the coronavirus curve would likely continue as Singapore ramps up its testing on the dormitory residents.
You may be wondering – why didn't the workers report sick when they felt unwell? Perhaps, it's not as easy for them as it is for us, local residents to report sick. They may fear that too many MCs may jeopardize their work or livelihood. But that's just my guess! 
Living Condition of Migrant Workers in Singapore
Even though the living condition of these dormitory workers passes the Foreign Employee Dormitories Act, it is apparently not good enough especially during such time when social distancing is crucial.
I am confident that this oversight would be recorded as a major learning point for Singapore. And I know that positive changes would come out of it to benefit the foreign worker in future, even if it means reduced profit for businesses or higher costs passed on to consumers. 
"Each time we attempt to raise standards, employers yelp – these are added costs which they must eventually pass on. They ask MOM, 'Are people prepared to pay more?" ~ Josephine Teo, Manpower Minister
Government taking over management of Dormitory Workers
Right now, Singapore government is taking over the management of these workers by moving thousands of workers out into various public facilities, such as vacant HDB flats, military camps, floating hotels and sports halls. Those still staying in the dorm are also seeing cleaner environment as swift changes were made to improve their living conditions. 
"Previously, the workers left dormitories for the better part of the day, and were at their work sites, now they are spending all their time in the dormitories. 

"What that means is that, in terms of the maintenance of the hygiene amenities as well as the cleanliness management, it is of a completely different order of magnitude, and we have to be able to take care of that too." ~ Josephine Teo, Manpower Minister
I wonder if the employers of these workers would foot part of the bill of whatever that are being done by the government on their behalf. Because I don't think tax payers would be happy footing the bills when businesses are enjoying the profits.
Perhaps, this would be a topic best discussed when the pandemic is over. 
---
How Singapore was forced to enter Partial Lockdown
As a result of the second-wave surge in March 2020, Singapore imposed multiple changes within a span of a few weeks, which quickly led to a partial lockdown (Circuit Breaker).
It is obvious from the way measures were introduced that the government was reluctant to impose a lockdown. A lockdown would not only dampen demand and affect businesses' bottomline, it would also lead to job losses and high unemployment rate. But it seems like we weren't left with a better option.
I've listed in chronological order, how our lives in Singapore quickly changed in the course of a few weeks (March to April 2020). 
20 March: Limit events to 250 people
26 March: Limit events to 10 people
26 March: Limit number of shoppers in malls and stores
27 March: Stay 1m from others; entertainment outlets closed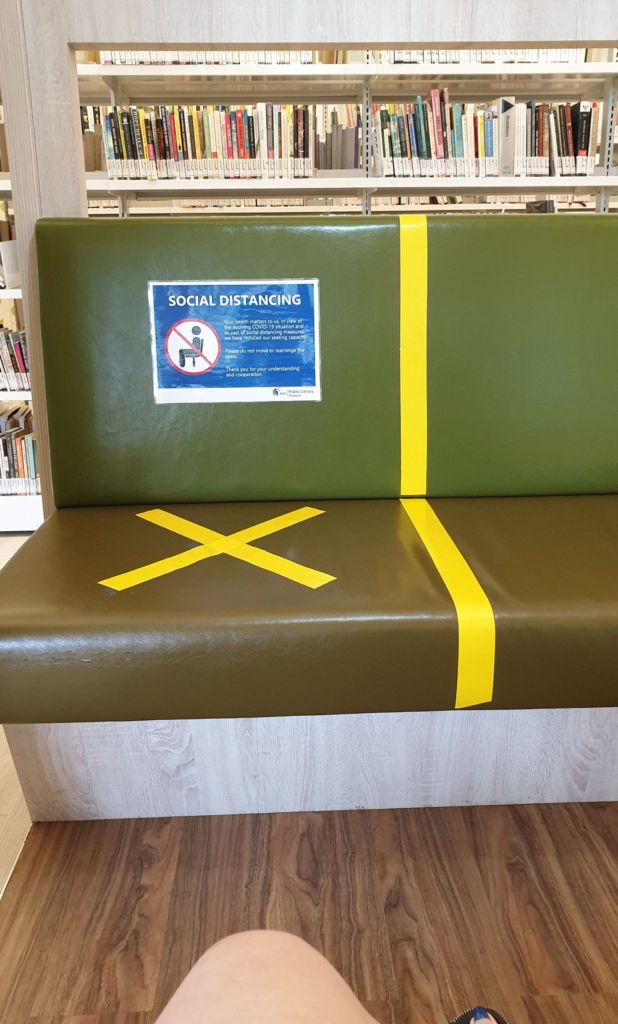 7 April: Circuit Breaker (Partial Lockdown)
10 April: Illegal for anyone of different households to meet, even in private setting (e.g. homes)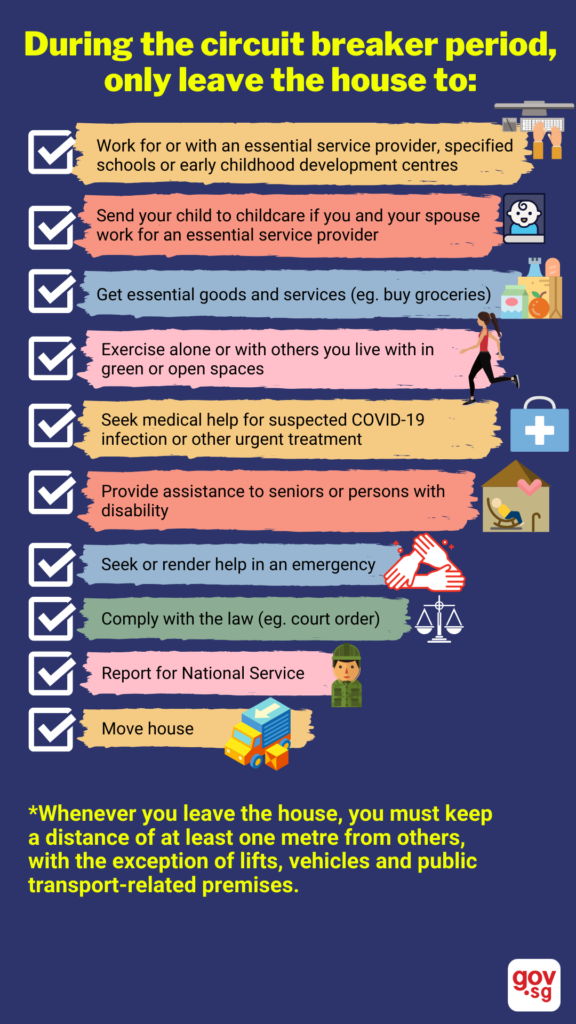 12 April: Compulsory to wear masks in malls and supermarkets
14 April – Compulsory to wear masks at all time outside of home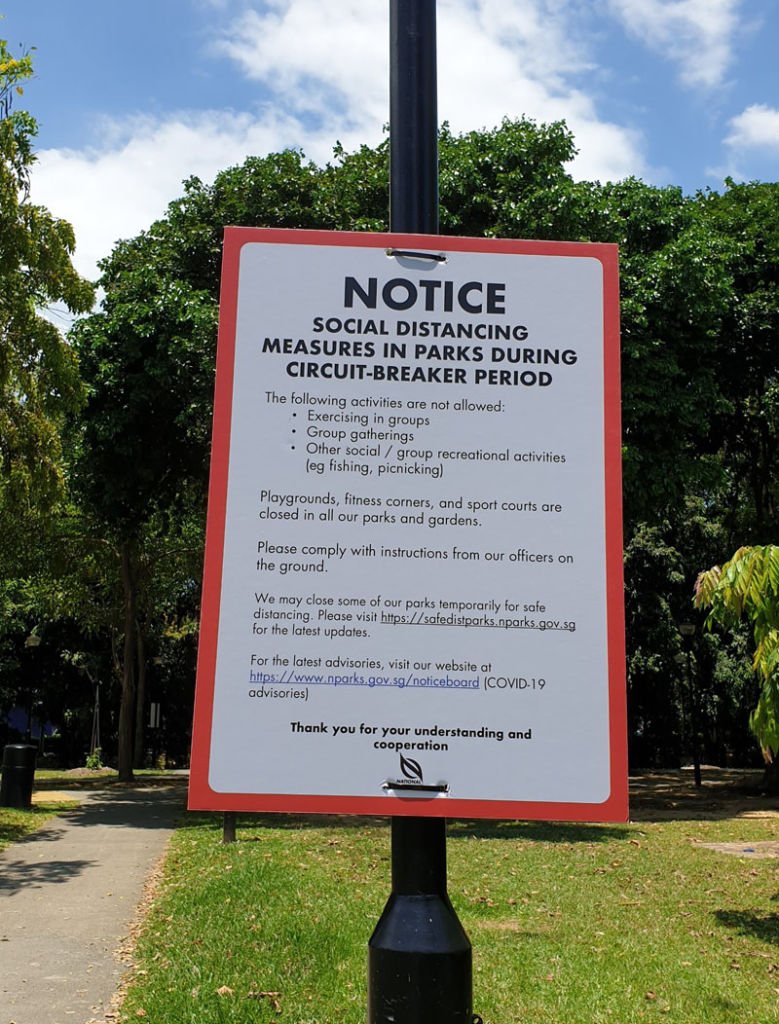 The above may seem like mere bullet points. But in real life, massive inconveniences were experienced.
Around me, I saw wedding being cancelled, family members living under different households not able to meet and lovers staying apart. I also couldn't visit my niece in the hospital as she was born during this period. I can only depend on whatsapp photos to keep track of her development – she's so cute! :)
Daily life has changed too. For a month, Singapore residents are not allowed to dine out, or loiter outside of home in groups. Even if we do takeaway, we can't have it in public places, such as void decks and parks.
Thankfully, we can legitimately attend to essential activities, which include visiting supermarkets, pharmacies, banks, food outlets (for takeaway) etc. Personally, I'm most grateful that we are still allowed to exercise outdoor. 
> RELATED: Results of 30-Day Slim & Fit Challenge (March/April 2020)
---
Is Singapore facing uncontrolled community spread right now?
It's now 10 days into the Circuit-Breaker mode as I'm writing this. I'm glad to see that the number of new cases within the community has decreased to an average of 38 cases per day in the week before.
This number excludes the dormitory cases which is still on an accelerated rise. As the non-essential foreign workers are quarantined within their facilities, the risk of infection spread outside of the facilities is low. 
Therefore, I feel safe in my neighborhood, but will still put on mask and avoid crowded places to play it safe and to be a responsible citizen. And of course, to not be fined $300! :)
Why Covid-19 cases surged at an alarming rate in Singapore? 
It's frightening, isn't it? To see over 700 cases reported yesterday? 
We were prepared for the surge and I believe there are more to come. Consistent with our earlier approach, Singapore is leaving no stones unturned, so to speak. Massive testing is currently taking place within dormitories in Singapore. 
The number of tests per one million population was hovering around 11,000 previously. Right now, it has jumped to 16,000. This means that we are testing many people, whether they have symptoms or not. One of the reasons for doing so is the need to move healthy workers out of the dorm. And the way to ascertain if they are healthy is for them to be tested. 
> RELATED: How we allowed Covid-19 to divide us
Will Singapore go into full lockdown? 
I believe it is unlikely that we would need to go that route. The dormitory issue is clearly an oversight on the parts of everyone involved, but is now being rectified to minimize further spread. It's good that the cause of the spread has been detected. 
I believe that life in Singapore would resume semi-normalcy when the Circuit Breaker mode ends on 4 May 2020. Social distancing would likely remain, but perhaps more shops can open by then and more workers can return to office.
I'm keeping my fingers crossed!
---
We should be thankful! 
Even though Singapore has gone from a flattened curve to an accelerated surge, I'm thankful that the number of fatality has remained low – 10 deaths as at time of writing. There are people who are grieving, but as compared to other places, we are indeed very fortunate not to witness huge death toll.
I hope that in spite of the rapid rise in infection cases, the number of death can remain low. Hopefully, the demographic profile of the migrant workers – who are young – would allow them to walk free from the virus quickly.
Hereby, I would like to wish everyone who are recovering from Covid-19 a speedy recovery. 
To the foreign workers who are currently being quarantined, I thank you for the sacrifice in freedom you are enduring for the good of the general population. Thank you also for all your hard work in making Singapore a beautiful place – with nice homes, transport infrastructures, clean environment and more.
Let's lift our spirits and get through this together! :)
---
That's all to today's update. If you like to get notified to more of such posts, click the button below to subscribe. You'll also get free and exclusive stuff as a subscriber. See you soon!
SUBSCRIBE
(This post was first published on 17 April 2020)
This post may contain affiliate links, meaning I earn a commission if you make a purchase, at no cost to you. Read my full disclosure for more info.
Pin This!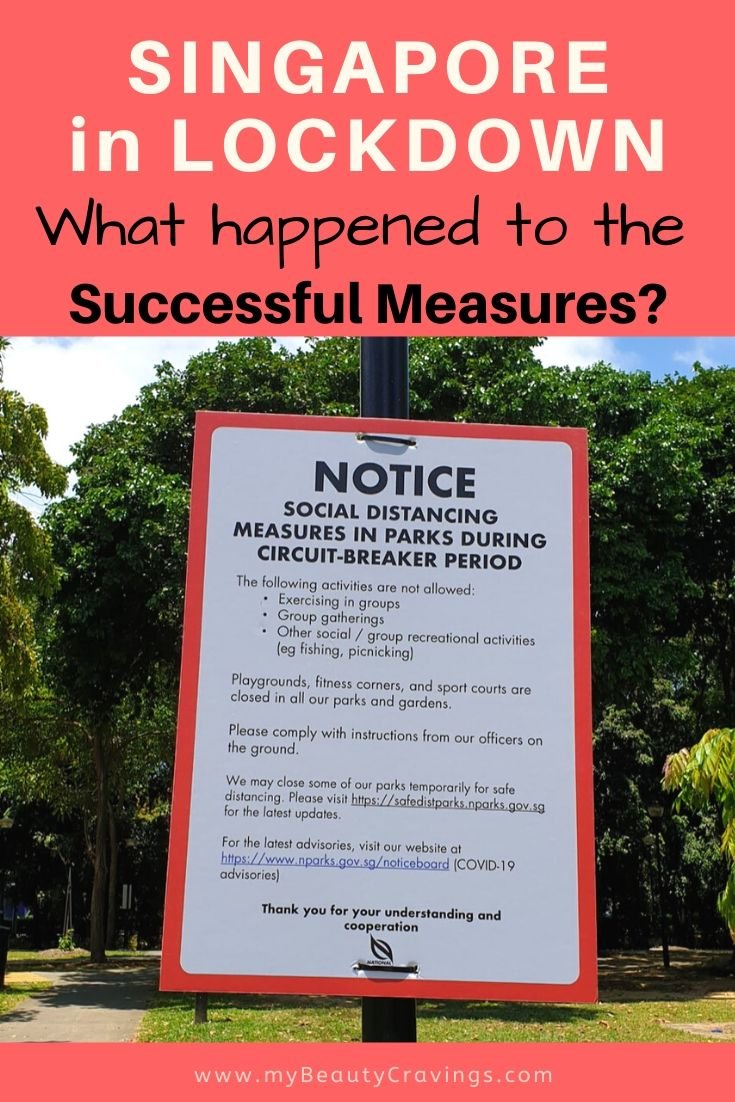 (Visited 168 time, 1 visit today)