I never knew I had an inconsiderate neighbour until Covid-19 struck the world and changed the way we live. In short, the pandemic made people stay at home more often than usual, even after lockdown is lifted.
A few weeks ago when I was working from home, I heard the sound of splashing water and quickly swiveled my chair towards the source. I couldn't believe what I saw – water gushing down my window.
It's apparent that someone from above my unit was pouring water out of his bedroom window. Gauging by the duration of the flow, he or she must be pouring a basin or bucket-full of water.  
---
He dirtied the only cloth mask I have for the day!
My cloth mask that was hanging at the window to dry was splashed with water of unknown origin. So was my shelf placed by the window and everything on it.
Was it dirty feet-soaking water that had drenched my stuff? 
Not that Singaporeans have a habit of soaking their feet at night, but I can't think of a reason why someone would pour water out of their bedroom window early in the morning. Don't they have toilets? Or kitchen?
My immediate thought: Was the room rented to a foreigner? 
I started making wild guesses that perhaps, the room was rented to a foreigner who just arrived in Singapore and who might have brought over his cultural habits. Because the phenomenon of throwing things out of the window is extremely rare in modern Singapore.
It's just not our way of life. Plus it's an offence that can draw stiff penalty.
Though this case isn't classified as a killer litter, there are inconveniences caused. Unlucky passersby could get drenched. As for me, I had to rewash the mask and iron it dry before I could leave home for the day.
Mask-wearing in Singapore: With effect from 14 April 2020, it is mandatory to wear mask in Singapore when we are out of home. 
Anyway, I was thankful that after reporting the incident to the town council, this inconsiderate behaviour stopped. Apparently, I was told that this wasn't the first time water was poured down the block. Other neighbours had made similar complaints a few days ago.
Thanks to the efficient work of the town council, my life resumed normalcy but unfortunately, not for long. 
---
My Smoking Neighbour made me a Passive Smoker
When I saw media reports of surging smoke complaints by neighbours during the Circuit Breaker (Lockdown), I didn't think much of it.
I've been staying at this unit for a long time and had never suffered second-hand smoke. Therefore, I'd assumed that non of my neighbours were smokers. Even if they were, they must be socially responsible ones.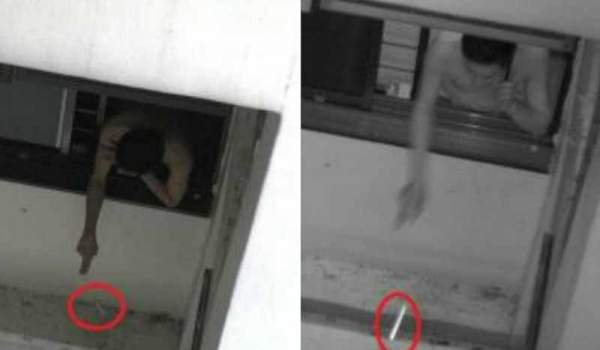 But fast forward a week later, I found myself in the same predicament. For unknown reasons, the cigarette smoke that drifted in through my window was so strong my whole room stunk, and I felt suffocated. 
It was as if the smoker was standing right beside me and smoking in my room. I'm not even exaggerating! Caught midway through my work, I really didn't want to leave my workstation but had no choice. It was that bad! 
Apparently, this neighbour is quite a heavy smoker because I'd to take in second-hand smoke every few hours. This greatly disrupted my work, productivity and mood. 
Why such strong cigarette smoke from neighbouring unit?
I don't know the physics behind the strong inflow of cigarette smoke from neighbouring units. And I'm not sure if it came from upstairs, downstairs or adjacent units. 
One possible reason that caused the smoke to become so "contagious" could be a result of high-density living in land-scarce Singapore. In this small nation, the only way to grow is up. Therefore, multiple households stay close to one another – vertically and horizontally.
For that reason, when one smokes at his window or balcony, the smoke he expelled may get blown into neighbouring units. 
Anyway, I didn't do anything for two weeks, hoping that the incident would die-off once the circuit breaker was lifted. Sadly, I continue to suffer today even after Singapore has reopened. Because the cautious Phase 1 reopening meant that most people are still required to work from home. 
---
I Pleaded for my smoking neighbour to stop
Seeing that work-from-home is likely to become a long-term trend in Singapore, I couldn't sit down and do nothing anymore. Out of desperation, I pleaded loudly through the window, "Would you please not smoke at the window, please?"
Yes, I mentioned 'please' twice in the sentence, and I repeated that statement three times to ensure that I was heard. I wanted to give him the benefit of doubt assuming that he might not be aware of the inconvenience caused. I was hoping that I was speaking to a considerate person who would stop the behaviour once he knew it's affecting other people. 
To my disappointment, the frequency picked up. He was now smoking every hour. LOL! Talking about a defiant neighbour. Haiz! :)
He has the rights to smoke at home…
Logically speaking, the smoker neighbour has the rights to smoke in his house. However based on government's implementation thus far, it has always been to protect citizens from taking in second-hand smoke unwillingly.
For instance, the banning of smoking at bus stops, corridors, overhead bridges, stairwells, void decks and food places are to protect citizens from second-hand smoke. 
Based on the same principle, I believe that with the changes brought about by Covid-19, the government can and should implement new measures to protect us.
"We are now doing a lot to protect people from secondhand smoke in public areas … What are we doing to protect people from secondhand smoke in their own homes?": Nee Soon GRC MP Louis Ng Kok Kwang.

Posted by CNA on Monday, 10 September 2018
Don't I have the rights to clean air & good health?
Yes, the smoker has the rights to smoke. However, I have the rights to clean air and good health, especially in the comfort of my home. Having adopted a healthy lifestyle since young, I am definitely not pleased to take in 7,000 chemicals, out of which many are toxic and known to cause cancer. 
Unlike another neighbour who smoked at a staircase while I was panting hard midway through a 15-storey climb, I still had the choice to choose other blocks to climb. But in this instance, I couldn't not stay at home!
"But you can close your window what?"
Yes, I can. But is this the way we envision living for the rest of our lives? Windows that we couldn't open and fresh air that we couldn't breath in. And who's going to pay for our 24/7 aircon bills?
In any case, second-hand smoke travels as sneakily as Covid-19. By the time I smell it in my room, it is too late for remedy other than me having to leave the room. There's no advance warning for me to close the window. I'm sure those who suffer the same predicament can identify with me, such as Rick who has been living in hell for 1.5 years and Azfar who has an asthmatic wife and is sandwiched by smokers – left, right and centre.
Smokers protect their homes, but harm the neighbours? 
Now, smokers likely smoke at the window to prevent their furnishings from smelling like cigarettes, and to protect their loved ones from taking in second-hand smoke. But in doing so, they are redirecting the harm to their neighbours. That's not right, is it? 
---
Disclaimer: I'm not against all Smokers
Thought I should highlight that I am not against smokers. They have the rights to choose how they live their lives and I respect their decision. However, I have low regards for socially irresponsible ones. 
Those who smoke when they are at traffic light waiting areas, bus stops or within lifts. And those who puff when walking along crowded pavement, totally oblivious to the trail of toxic smoke everyone behind them has to take in. Or those who flip and throw cigarette butts everywhere except the bin.
These are people who lack ethics and I am not ashamed to express my disgust on their behaviour.
To be fair, I should also highlight that there are socially responsible smokers – those who smoke in designated yellow boxes and have high awareness to make sure that their action won't cause harm, discomfort and inconvenience to others. 
---
To Authority: How about Win-win solutions to counter new normal ?
I believe the new normal has caused inconvenience to smokers too. Perhaps, it's harder to find a legal spot to smoke near the residential areas, than at workplaces or shopping belts.  
For a win-win solution, I wonder if the government can implement new measures to counter the new normal. For instance, can there be more designated yellow boxes around the neighbourhood?
With the pandemic and the disruption it has created, it is certainly timely to implement such changes to adapt to the evolving situation.  
If you are a smoker reading this, maybe you can propose more solutions. It's definitely better to hear from the horse's mouth – your needs, preferences and challenges faced during this disruptive period.
---
I finally sought help from the authorities – this is what happens!
Facing a defiant neighbour, my last resort was to seek help from the authorities. I wrote in to HDB, MND and HPB to highlight my predicament. Perhaps I should also write in to NEA.
So far, HDB was the first to reply. The officer told me that she has called the suspected unit and requested them to be socially responsible.
However, on the day I received HDB's reply, I was still taking in second-hand smoke till late in the evening. Therefore, I can only stay hopeful that this soft approach would work against the defiant neighbour that I have. I will monitor further. If it continues, I will persist to seek a solution for the sake of my health, and everyone who suffers the same predicament in Singapore.
I will update again (subscribe to get updates). Feel free to share your experience if you happen to face the same situation. 
Update (17 June 2020): The situation persists. It's 11.30am and I've already suffered second-hand smoke twice in the morning. I had to leave my room every two hours. I will look for further solutions and will update this post accordingly. 

I've also received updates from some readers that they suffered the same predicament. This is definitely a problem faced by many in Singapore.
Strength is unity – let the authority know what you are facing so as to strengthen our voice. Hopefully, this second-hand smoke problem would be solved like how the "reckless PMD" issue was solved. 
Update (16 Jul 2020): The secondhand smoke problem has finally been resolved. This is what I did to save myself from taking in secondhand smoke in the comfort of my home. 
If you are a smoker reading this, I hope you would understand how an innocent act of smoking by the window can affect your neighbours. I hope you would not expel the smoke outwards from your unit. If you are able to do that, everyone can live together in harmony, and no one needs to bother about seeking drastic measures. I thank you for your thoughtfulness. 
---
That's all I have for you today. If you like to get notified to more of such honest reviews, click the button below to subscribe.
SUBSCRIBE
(This post was first published on 14 June 2020)
Pin This!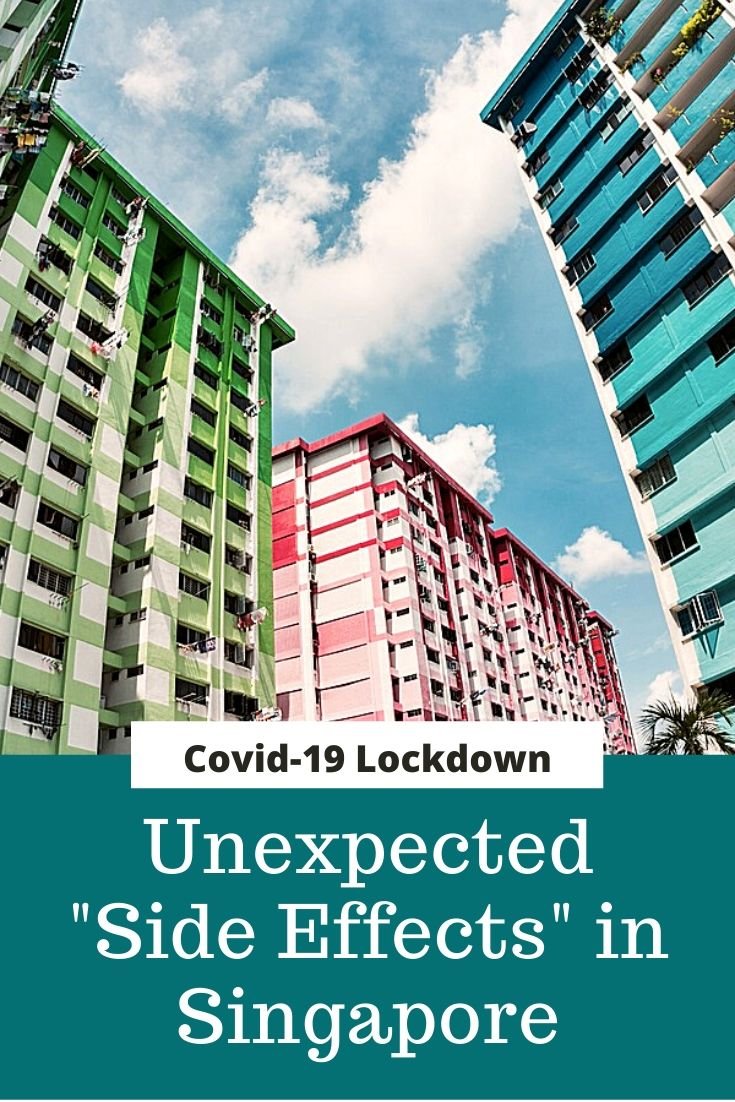 This post may contain affiliate links, meaning I earn a commission if you make a purchase, at no cost to you. Read my full disclosure for more info.
(Visited 270 time, 1 visit today)