How easy is it to travel to Taiwan as a solo female traveler? In this post, I'll share with you my Taiwan 8 Days Itinerary and how I did it on free and easy. No group tours. No taxis. No engaged drivers. Just public buses, trains and my reliable pair of legs. I think that's the best way to get to learn about a country and their way of life.
You can do it too because Taiwan has an excellent public transport system. Read on and I'll share with you how easy and affordable solo traveling in Taiwan can be done, on free and easy.
---
Why Travel Solo? 
Why not?
I know what you are thinking already.
"Did she suffer from a relationship problem? Was she trying to run away?"
Ah ha! Am I a psychic or what? My answer to the above is – You don't need to be sad to travel solo. I was having a lot of spare time on hand and my partner suggested that I travel more. I have to credit him for putting the ideas of solo traveling in my mind because that has given me additional travel options in life.  
As a positive consequence of the solo trip, I'm now very good in traveling solo (anywhere, anytime) even if the trip did not start off as a solo trip. For example, on some days or hours of a couple trip, I would venture off to places I'd wanted to see and he would too. 
This is especially useful when we have limited time in a country and different travel preference. For example, I like attraction A and he likes B but we only have 2 hours left for the day. We now have the option not to compromise, and that's not necessarily a bad thing. I definitely like having options in life, don't you?
Stay safe when Solo Travelling
You can read more about my thoughts on traveling solo as well as some tips to stay safe as a solo female traveler.
One of the most important things about travelling solo is to have reliable internet connection as that allows you to do research on the go should things go awry. You can either book a 4G Sim Card or Pocket WiFi online and collect them at Taipei Taoyuan Airport. I've used the latter in my latest 2019 Taiwan trip and here's my review of Taiwan 4G Pocket WiFi. 
---
Taiwan 8 Days Itinerary 
Here's a summary of my Taiwan 8 Days Itinerary. You can click on the links to view my story on each experience (tips and logistics advice provided). Here we go!
Day 1 of Taiwan 8 Days Itinerary
On day 1, I took an overnight flight and arrived at Taoyuan Airport early in the morning. I then boarded Kuo Kuang Bus 1819 that brought me to Taipei Main Station. You can choose to take an MRT instead to avoid the risk of getting stuck in road traffic. That's especially useful if you have another train/bus to catch.
After checking into a hostel, located within 3 minutes walk from Taipei Main Station, I ventured out to 228 Peace Memorial Park (二二八和平公園) and spent some time playing with squirrels, admiring monuments and visiting Taipei 228 Memorial Hall (台北二二八紀念館).
I then bought EasyCard and took a train to Chiang Kai Shek Memorial Hall (國立中正紀念堂) where I witnessed a guard changing ceremony and learned the history of Taiwan.
My night activity was spent shopping in Q Square Mall (京站時尚廣場) and exploring Taipei Underground Mall, both of which were joined to Taipei Main Station.
Read: 
---
Day 2 of Taiwan 8 Days Itinerary
On day 2, I took a combination of express train and bus to get to Jinguashi (金瓜石), a place with multiple mini-attractions centered around the theme of gold and copper mining. Some of the attractions I'd visited included Crown Prince Chalet, Si Lian Dong, Museum of Gold, Benshan 5th Tunnel and Shinto Shrine.
Next, I took a shuttle bus to Golden Waterfall (黃金瀑布), snapped some photos and reversed back to Jiufen (九份).
Also see: 8D/7N Taiwan Pocket Itinerary for solo travelers 
Jiufen Old Street (九份老街) is one of the best old streets in Taiwan and I had a great time shopping, eating and exploring the unique street characterized by the presence of numerous stairways. I also visited Shengping Theatre (昇平戲院) and was intrigued and amused by some old-time movie posters. If you like to know how theatres built in the 1930s look like, you can pop by since it's located within Jiufen Old Street.
I returned to Taipei and spent the night shopping in Ximending (西門町), a mall popular among young adults. Of course, I didn't forget to indulge in the immensely popular Ah Chung Mee Sua (vermicelli with pork intestines) and bubble milk tea.
Read: 
---
Day 3 of Taiwan 8 Days Itinerary
Day 3 was dedicated to the southeastern portion of the Taiwan MRT line. I took a combination of train and gondola to reach Maokong (貓空), a scenic mountaintop popular for its tea houses. I also made a new Taiwanese friend when hiking along Camphor Tree Trail. 
A decision to accompany my new friend to her destination led me to Zhangshan Temple (樟山寺), which to my pleasant surprise, offered an amazing panoramic view of Taiwan.
I struck one item off my bucket list when enjoying a tea appreciation session at a teahouse that overlooked the mountain. Thereafter, I took the gondola down to Taipei Zoo and explored the largest zoo in Asia.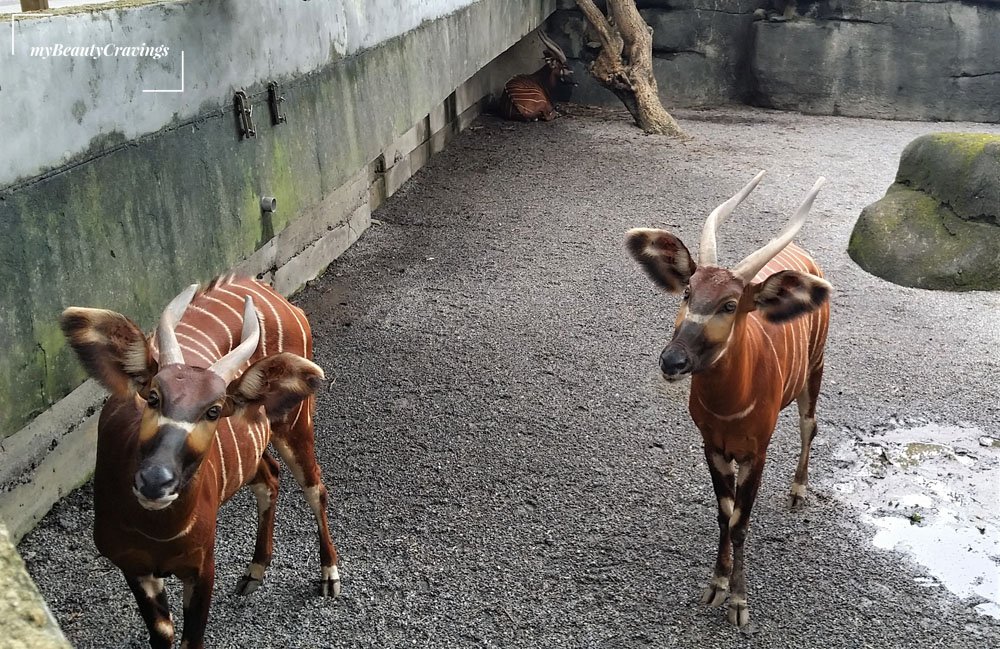 A short bus trip then brought me to Shenkeng Old Street (深坑老街) where I had my dinner. This street is popular for all-things tofu (beancurd), be it tofu ice cream or smelly tofu.
Read: 
---
Day 4 of Taiwan 8 Days Itinerary
I woke up early, took MRT to Danshui and bought a one-day hop-on/hop-off shuttle bus to explore the northern coast of Taiwan. Out of the 13 stops, I chose to alight at Shimen Wedding Plaza, Shimen Arch, Jinshan Old Street and Yehliu Geo Park (野柳地質公園).
By late afternoon, I was done with Yehliu and took a bus to the port city of Keelung (基隆市). Miaokou Night Market (基隆廟口夜市) was within walking distance from where I alighted and I thought it was one of the best night markets in Taiwan. It was bustling and so full of life! Seafood was the specialty in this night market.
Read:
---
Day 5 of Taiwan 8 Days Itinerary
I checked out of my humble hostel and moved to an Airbnb unit located next to Houshanpi train station. 
After checking in to the Airbnb, I walked to nearby Wufenpu (五分埔商圈) and unleashed my inner shopping monster. Wufenpu is a popular wholesale market selling apparels at dirt-cheap prices. There were uncountable mini-shops located along several alleys and took me hours to explore.
Raohe Night Market (饒河夜市) was just a short walk from Wufenpu. This is one of my favorite night markets in Taiwan and I highly recommend it to everyone. Great variety, and good food!
Read: 
---
Day 6 of Taiwan 8 Days Itinerary
I idled till noon before taking a short train ride to Taipei City Hall. From there, I walked to Songshan Cultural & Creative Park (松山文創園區) where I had my lunch at Eslite Spectrum Mall, explored a few galleries and strolled along a quaint Baroque Garden and Eco-pond.
Next up was to hike up Xiangshan (象山). The view up there was beyond expectation. Superb! And it was only a 15-minute hike (one-way).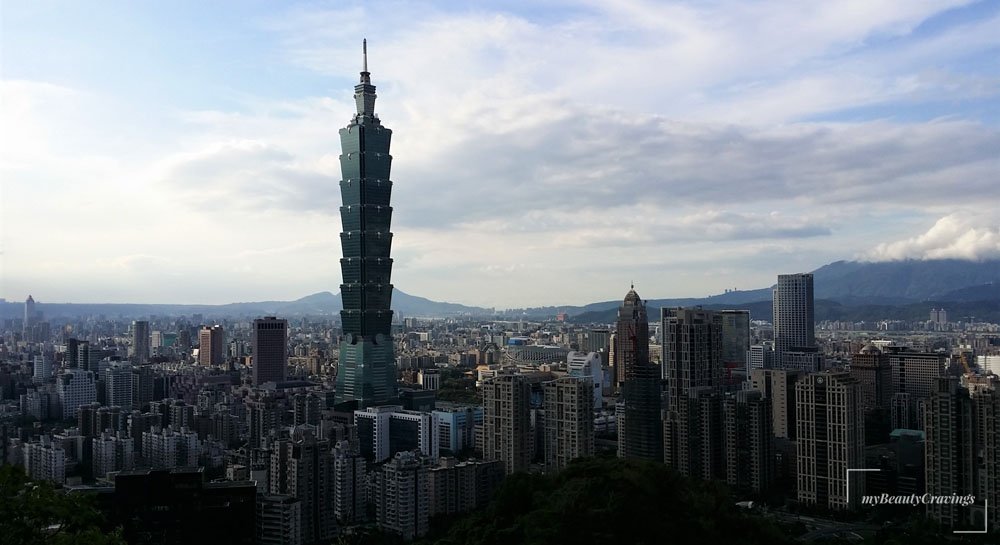 After the hike, I traveled to Tonghua (Linjiang) Night Market (臨江街夜市) in search for dinner, but was surprised at how quiet the street was. So I made a trip back to Raohe Night Market (饒河夜市) and was glad to try out new things I didn't have the (stomach) space for the other night. 
Read: 
---
Day 7 of Taiwan 8 Days Itinerary
Nearing the end of the trip, Day 7 was dedicated to shopping and more shopping. It was the right time to load up on stuff to bring back to Singapore. Taiwan is known for her confectionery products (e.g. Sun Biscuit, Mochi)  which typically have short expiry. So it's better to buy them towards the end of the trip. 
I positioned myself at Taipei City Hall Shopping District. There were so many malls in the area, many of which were interconnected, e.g. Hankyu, Shinkong Mitsukoshi (新光三越), Breeze and Eslite Store. You can check out the things I bought from Taiwan.
After first round of shopping, I returned to my Airbnb apartment to offload my loots before venturing out to Wufenpu again to comb through the alleys I didn't manage to cover the previous day. I had my dinner for the third consecutive day at Raohe Night Market (饒河夜市) and was surprised to see a much lighter crowd that day, with many stores already closed. It was a weekday.
Read: 
---
Day 8 of Taiwan 8 Days Itinerary
Day 8 was departure day. I checked out of my Airbnb apartment, stored my luggage at Taipei Main Station and continued shopping. There were numerous malls such as Shinkong Mitsukoshi, WutuAkiba, Q Square Mall and numerous independent stand-alone outlets located opposite Taipei Main Station. You won't have a dull time here.
When the time was right, I walked to Taipei West Bus Station and took Kuo Kuang bus to Taoyuan Airport. The airport has a popular food court and I was surprised at how delicious the Hakka food I ordered was.
Read: 
Essential Info:
Month of Travel:  October
Itinerary for the Day:  Shimen Wedding Plaza >> Shimen Arch >> Jinshan Old Street >> Yehliu Geopark >> Keelung >> Miaokou Night Market
Mode of Transport:  Metro, Bus
Free Taiwan 'Must-Buy' Checklist:  Download
Get Printables: 8D/7N Taiwan Itinerary
---
What's Next – Budget for Solo Travelling in Taiwan
So, that's it! This completes my Taiwan 8 Days Itinerary as a solo female traveler. I will follow up with budget and cost breakdown of this solo trip. So stay tuned!
This solo trip was my second visit to Taiwan and therefore places that I'd visited before were excluded. This include Beitou Hot Springs, Danshui, Fort San Damingo, Yangmingshan, National Palace Museum, Sun Yat Sen Memorial Hall, Shilin Night Market and Longshan Temple.
I've since visited Taiwan for the third time (Eastern Taiwan) and fourth time (Central Taiwan). If you like to get notified of my new posts, you can click the button below to subscribe. See you there!
This post may contain affiliate links. Read my full disclosure for more info.
(Visited 2,255 time, 1 visit today)