Download TAIWAN POCKET ITINERARY for Solo Travelers
Get a Taiwan Solo Travel Pocket Itinerary to help you navigate Taiwan like a pro. This 3-page itinerary is budget-friendly and gives you one-click access to destination info, tips and google locations. Save time and money on your travel planning with this handy Taiwan Solo Travel Itinerary! 
What can you find in this Taiwan Pocket itinerary?
You will receive a well-thought-out itinerary to help you travel Taiwan for 8D/7N with ease. It'll guide you right from the time you arrive in Taiwan Taoyuan Airport, reminding you of the things to do, such as buying EasyCard or collecting Pocket WiFi.  
On each day, you'll see a list of attractions or activities grouped according to the right sequence of visit. Each attraction will be accompanied with destination info such as admission fee and operating hours. It'll also give you a quick link to tips and map locations. You will also find great deals, such as links to buy admission tickets at a price lower than the official rates.
This itinerary comes in an A4 printable PDF format, comprising one page of introduction and three pages of itinerary. Although it is described as a guide for solo travelers, there's no reason why this itinerary cannot be used by couples or anyone who loves to travel on free and easy using public transportation. 
Save Time on Travel Planning
I spent time to create this 8D/7N Taiwan Itinerary so that you don't have to. One document and a reliable WiFi connection is all you need to travel Taiwan like a pro.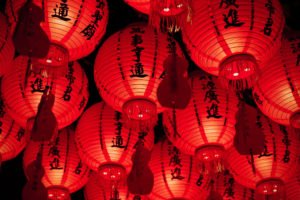 Sensible Grouping of Attractions
The way attractions and activities are grouped together in a day is based on how easy it is to get from one place to another. Such logical grouping can help you save not just commuting time, but also transport fares. 
One-click Link to Destination Info, Tips & Location
Every destination comes with its own links to tips and locations. You can view in a glance the operating hours, admission fees and google map locations. Need more information? Just one click can offer you expanded information. Trust me, I've made it really easy for you to embark on your first solo trip!
Save Money through discount Links
I've included discount links that allow you to buy the same thing at a lower price, such as cheaper-than-official-rate admission fees to key attractions. 
"Omg! Thank you for your documentation of this trip. I will be going to Taiwan soon and I have no idea what I am going to do there and what I should expect. Coming across this is a godsend! Thank you!"
"Hello, Ms. Nicole. I am a quiet reader but following your Taiwan adventures...I wanna say thanks for providing such a huge amount of helpful info..i love the way you tell your story felt like I was with you all the way of the trip. So timely coz I'm planning a Taipei trip too as a solo traveller. "Thank you" is not enough."
"Hi Nicole, your write-up and impressions to Taiwan impresses me; especially so since you were travelling SOLO. Kudos to your bravery. Anyway, I must say that your coverage is excellent as you give a good overview and tips on the respective places and venues you visited. Hope to visit the places you mentioned as I will also be going to Taiwan coming November. Keep up the good work, hope to hear more about your travelling through your writing. All the best : )"
For each of the activity within the itinerary, there will be a direct link to the relevant blog post. You can read through my actual solo travelogue to get extra tips and info. Many of my readers have pointed out how useful they were. :)
"Hi Nicole! I've just read through all 8 days of your very busy and very exciting journey, and wanted to say thank you very much for the level of detail and thought you put into these posts...In the contemporary Instagram world, the only focus is on highly edited picture 'inspiration'! I mean this is the highest compliment, as I learnt more from your blog than I have from reading 100 other 'inspiration' posts. So thank you."
Taiwan Itinerary Guide (Premium)
Taiwan Itinerary Pocket Guide (MS Word)

Taiwan Itinerary Pocket Guide (PDF)

Taiwan Solo Trip Expenses Report (PDF)

Travel Packing Checklist (PDF)

Taiwan "Must-Buy" Checklist
This budget-friendly itinerary will let you explore Taiwan without breaking the bank. Did you know that I'd only spent USD135 in my entire 8-Day stay in Taiwan*? Download this Taiwan Pocket Itinerary and I'll show you how you can do it too.
Free Life-time Updates!
If you are not happy with this purchase, you can request for a refund within 3 Days. No questions asked!
*This includes expenditures incurred when in Taiwan. Excludes Air Tickets and Accommodations.
What do you get in this purchase? Well, first of all, you'll get my master MS Word copy of the itinerary. Which means you get to edit it as you please. 
What's more, I'm also giving you an exclusive Taiwan Expenses Report, a Taiwan "Must-Buy" Checklist and my personal copy of Travel Packing Checklist.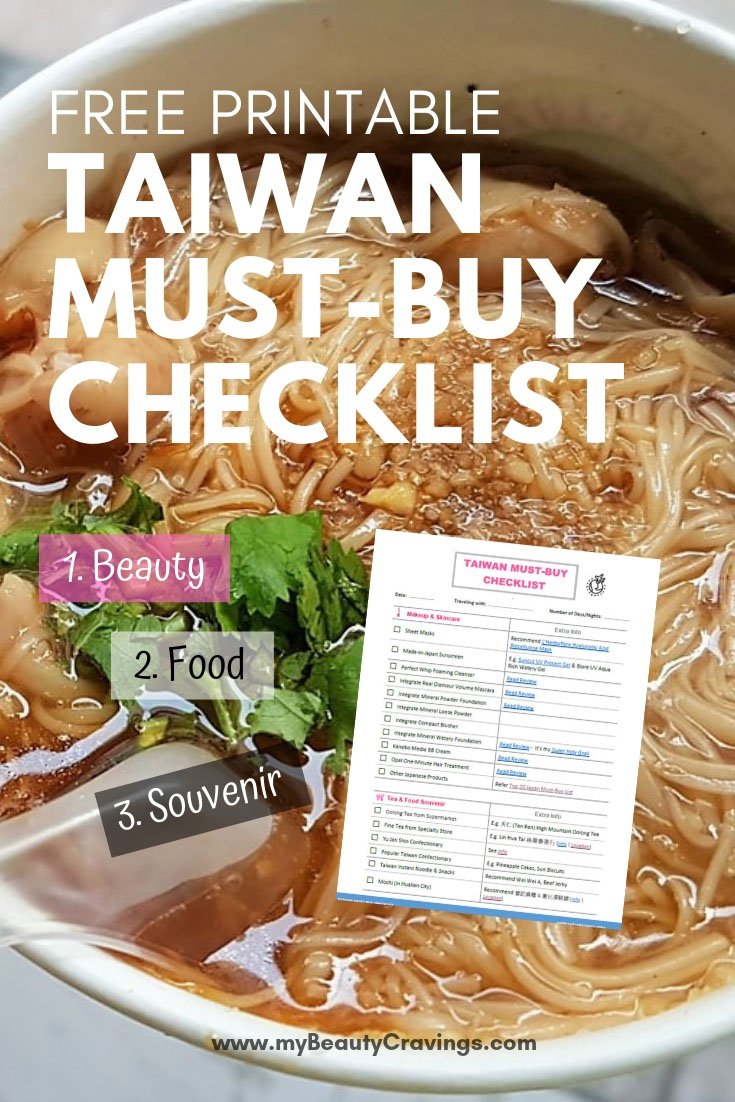 You'll get a printable checklist to help you remember the things to buy when you are in Taiwan. It links you to reviews and locations to help you find these Taiwan great stuff.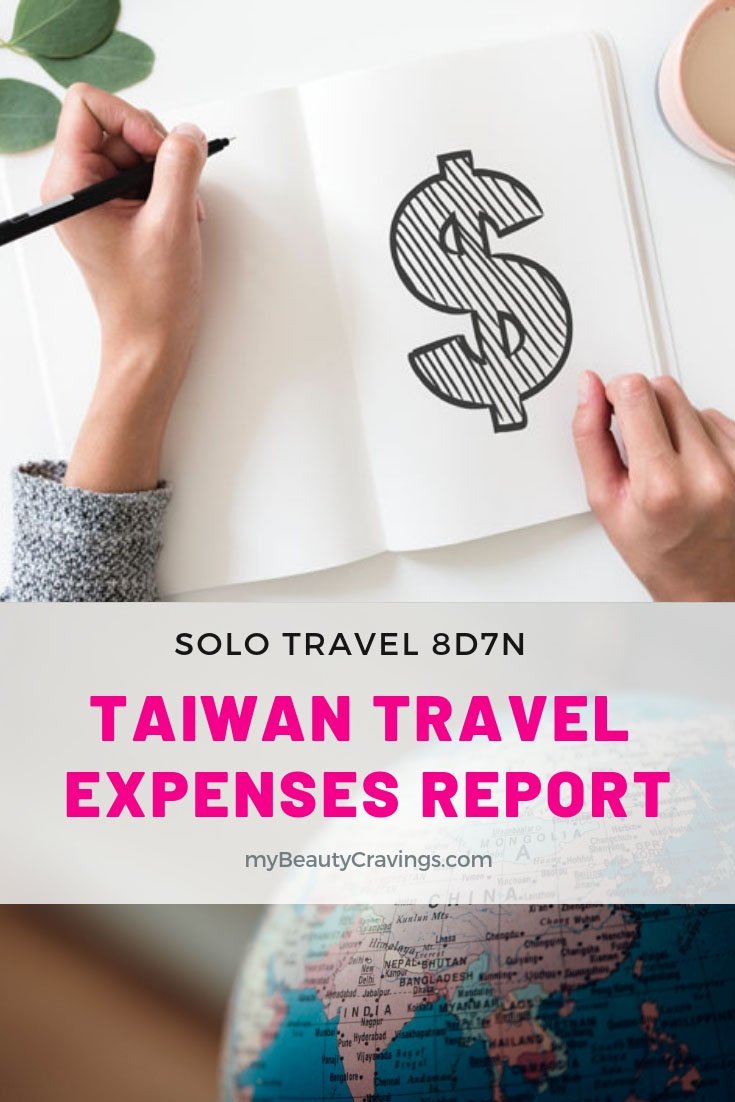 This one-page PDF gives you a cost breakdown of expenses spent in various categories, such as flight, hotel, food, transport and ticket admission.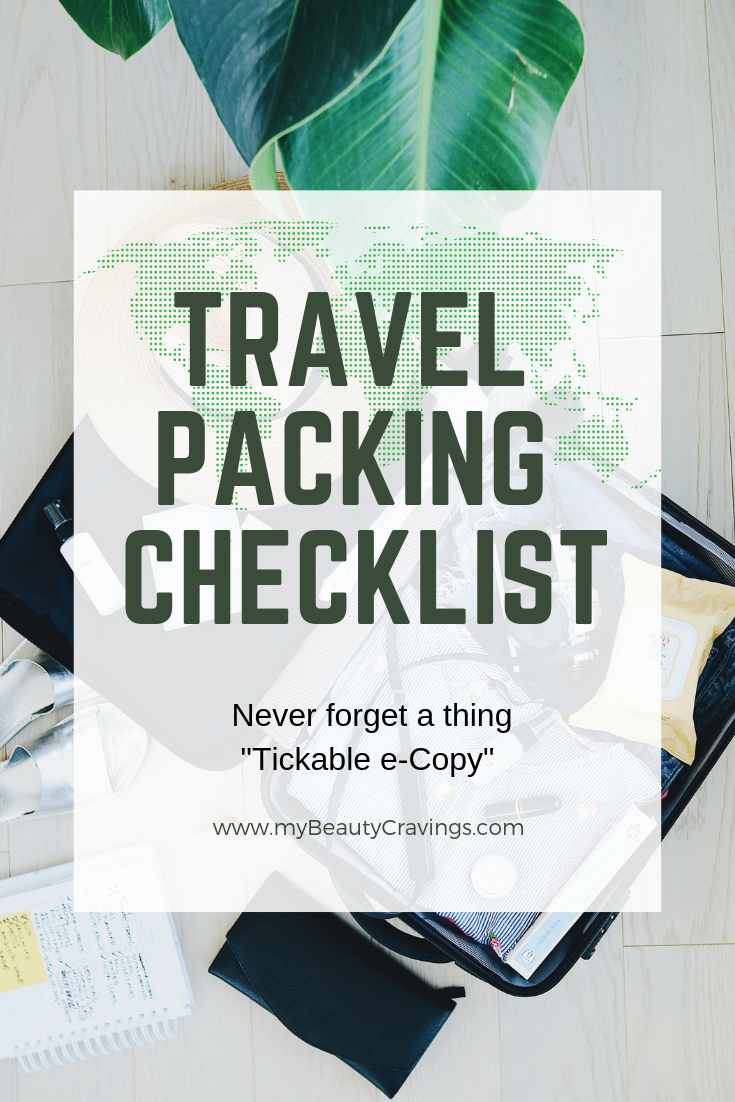 Get a Travel Packing Checklist to help you "never forget" the things to bring for your trip. I've relied on this for years for a hassle-free trip.
Why am I selling products and services here? Because blogging is my full-time job and I'm still working hard to make it last. 
Thank you for your support!
(Visited 2,536 time, 4 visit today)