Are you heading to Taiwan soon? Great if you are as I'll be sharing with you what you can buy from Taiwan, specifically from Taipei and Eastern Taiwan. This Part 2 of my Taiwan Must-buy series is a collection of the things I've bought during my third visit to Taiwan where I explored Taipei and Eastern Taiwan such as Luodong, Yilan and Hualien. 
For better continuity, you may want to check out Part 1 of my Taiwan Must-Buy series which I'd written after a Taiwan solo trip to Taipei and Northern Taiwan.
So, ready to load up your luggage? Scroll on down to see what you can buy from Taiwan.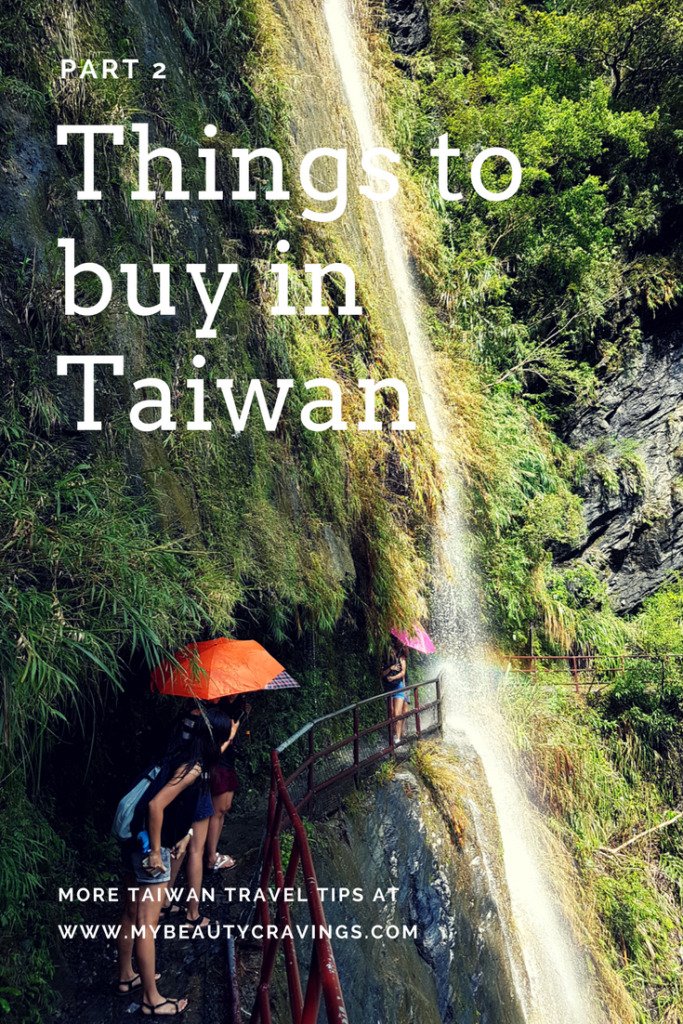 ---
What to Buy in Taiwan (Taipei & Eastern Taiwan)? 
1. Beauty Products from Japan & Taiwan
Integrate Mineral Loose Powder
After finding lots of treasures in the random purchase of Integrate products during an earlier solo Taiwan trip, I didn't hesitate to get more products from the brand when I revisited Taiwan. Below are some of the good ones which I am adding to my Taiwan Must-Buy List. 
Integrate Mineral Loose Powder was one of them. Although I've yet to write a formal review, this product is worth buying. Similar to the powder foundation which I've given a high review, Integrate Mineral Loose Powder produces the same effect – dewy, not flat, not overly-matt and pretty good coverage. It dispenses well depositing the right amount of powder to the puff when you give the container an upward shake.
Integrate Compact Blusher
During time of purchase, Integrate Mineral Loose Powder came bundled with a free compact blusher. Both items for only NT357.  The compact blusher is my favorite blush at the moment. So get it if you see it on sale!
Integrate Mineral Liquid Foundation
I'd purchased Integrate Mineral Liquid Foundation during my 2014 trip to Japan and loved it so much that I bought another two bottles this time round. If you like natural, sheer and dewy coverage, you will love this foundation.
It's also safe on my pimple-prone skin and is one of the rare products that went into my Super Holy Grails List. Price: NT323.
Review: Integrate Mineral Watery Foundation | A Holy Grail beauty must-have!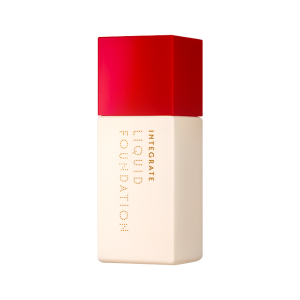 Media BB Cream
At this moment, Media BB Cream is my favorite BB cream among the many sitting on my vanity table. It gives sheer coverage, spreads easily and has a natural finish. It is a balanced formulation sitting in the middle spectrum between dewy and matt. Best of all, it doesn't cause or worsen blemishes. Price: NT281
Review: Kanebo Media BB Cream | Another great product from Japan!
Sunscreen
Similar to Japan, Taiwan is a great place to buy sun screen products as it is often much cheaper. For instance, Biore UV Aqua Rich Watery Gel sells for only NT218 which is almost half the price of those retailing in Singapore (S$18.90).
Check out other Japan-made sunblock which you can likely find in Taiwan.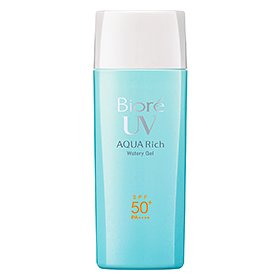 ---
2. Taiwan Tea
Everyday Tea
You've seen the tea I bought in my earlier trip to Taiwan. This time (with help from my readers), I managed to find a WIDE selection of tea in Carrefour Taipei. Look at this!
Out of all these, I shortlisted two:
250g of Powdered Green Tea for just NT148 (S$6.50).  I hope you guys know how much 250g of tea is. =) It's a lot, and it's cheap! However, I do prefer those powdered green tea that I bought in Japan as they are finer in texture and greater in taste. But this will do too – serve me till I visit Japan again, right? =)
And how can I forget these everyday Oolong Tea from Ten Ren. A box of 100 teabags for NT105. This should last me for a while.
Fine Tea

I made a trip to a wholesale tea house – Lin Hua Tai (林華泰茶行) – to get higher-quality tea. Their Oolong tea ranged from NT80 to NT4000 per catty (600g). I chose a mid-range tea priced at NT600 per catty. Its Chinese name is loosely translated as 'Oolong Frozen Mountain Top Tea'. 
TIP: You need not buy a catty of each. For instance, I only bought 200g. Therefore you can see that the sealed packet was one-third filled.
It has a green brew that caught me by surprise as most Oolong I've tried gives off a dark brown hue. It also didn't have the typical roasted Oolong taste that I'm used to. As such, I find myself opting for Ten Ren Oolong teabag more than I reach out for this fine tea.
This Frozen Mountain Top Oolong Tea tasted light and fragrant and my parents like it more than I do. 
The leaves came in whole. A tiny portion would bloat up in full when seeped in water and take up one-third of the space within a tea cup. Whole leaves are normally higher quality than tea bag. So I guess, it's really value for money?
Experience Buying Tea from Lin Hua Tai Tea Company
Thought I'll share my experience buying tea from Lin Hua Tai Tea Company. To be frank, I didn't enjoy the buying process as I felt somewhat intimidated.
The staff who served me looked intently at me without a smile and asked me what I like to get. Hmm…how do I decide from the large variety of tea that was presented within big metal drums and placed on the floor?
She didn't offer to help when I asked and just pointed me to a wall-pasted card that listed the types of tea and their pricing in a grid table. She continued to stare at me while I tried to digest those Chinese Traditional Characters.
*Perspiring*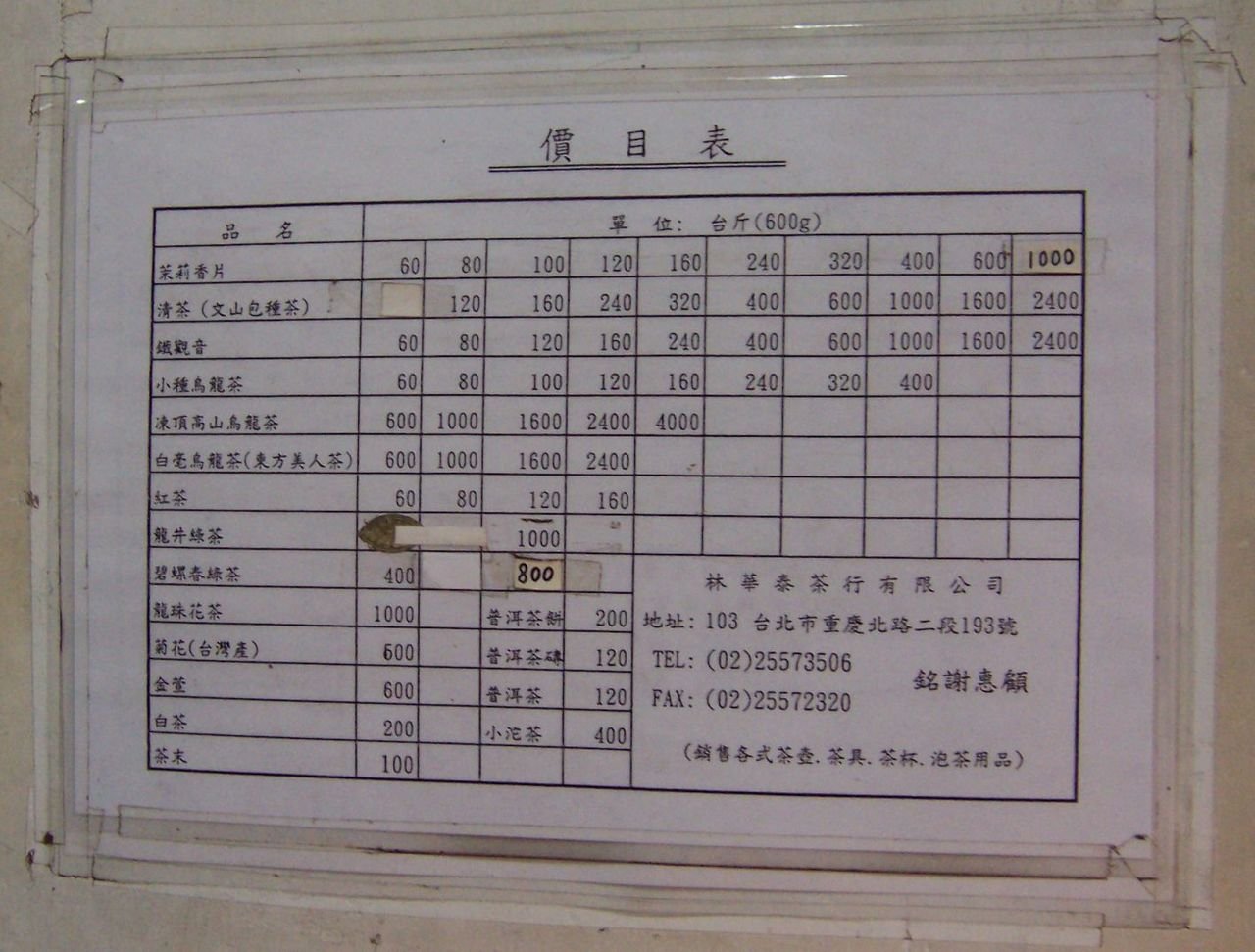 So I randomly pointed to one, took a quick sniff and bought it. The whole process took less than 5 minutes.
In this short duration, I earned multiple mosquito bites in the oldest tea shop in Taipei, which seemed to have been kept in its original state. Not an enjoyable shopping experience. But I have to admit the price is good, probably half the price of similar Oolong sold in Supermarkets (see map location). 
TIP: Make use of the grid table I've provided to decide on the tea you like to buy (and the desired quantity) before heading down to the oldest tea house in Taiwan.
---
3. Mochi (from Hualien)
If you ever visit Hualien, you must get these soft, sweet and chewy Mochi (麻糬) which the locals take as deserts or snacks. They are made of glutinous rice and come with different sweet fillings such as green tea, sesame, peanuts, red bean and yam.
Not going to Hualien? Don't worry, you can still get them in Taipei. Just make sure you taste them first before buying.
曾記麻糬 (Zheng Ji Ma Su)
I bought from two popular shops in Hualien, the first being a multi-chain store – 曾記麻糬 (pronounced as Zheng Ji Ma Su). You can see this brand every few hundred metres you walk in Hualien. It's a big establishment and I even saw an entire building of its own along a highway on my way to Taroko Gorge.
In a little outlet along Zhonghua Road, I saw two different types of mochi – one is larger and not sealed. The lady assistant told me it was handmade. I bought one Taro flavour (yam) for I think NT35. It was soft and Q (Taiwanese way of describing chewy in a good way) and not too sweet which was great!
I also bought a few packets of Tiny Mochi (小麻糬) in green tea flavour. Each pack weighing 300g (NT110) comes with 20 pieces of mochi that's probably one-third the size of the one I just had. I was told these were made by machines.
Tiny Handmade vs Machine-Made Mochi
I can't tell the difference which was better – the handmade or machine-made ones. But I reckon that the smaller ones would be great as gifts as they have a longer expiry of about 2-3 months.
惠比須餅舖 (Hui Bi Xu Confectionery)
The second store I bought from was recommended by my friendly Airbnb owner (Don't forget to enjoy S$62 discount off your first Airbnb stay and experience).
惠比須餅舖 (pronounced as Hui Bi Xu Confectionery) didn't appear like it belong to a retail chain. The packaging label stated that the shop has a long history, being established in 1899 – see map location.
The great thing about the mochi here is that we could select the flavor we want and the number of mochi we needed before they sealed the packet. They charged based on weight at NT150 per 600g. That's about 17 pieces of standard-sized mochi.
The mochi was similarly soft and Q and not too sweet. They have a shelf life of only three weeks.
Which Brand is Better?

曾記麻糬

OR

惠比須餅舖
I couldn't tell the difference which brand is better. Both were great! In fact, I love how tiny and easy it was to pop in the bite-sized mochi from 曾記 (Zheng Ji). 
My parents thought otherwise and told me without hesitation 惠比須 (Hui Bi Xu) was better. They said 惠比須 offered a more homemade and traditional flavor and had more fillings, while 曾記 tasted a little artificial or "perfumy".
From pricing point of view, 惠比須 is also cheaper. So if you can only get one packet, get it from 惠比須.
---
4. Taiwan Instant Noodle
My Taiwan trip was mostly adventurous by nature and hence, I didn't have a lot of time to shop. I randomly grabbed a packet of Instant Noodle (Wei Wei Duck Glass Noodle with Chinese Pickles) from Carrefour and it turned out to be so good!
MUST-READ: Things to Buy in Taiwan (Part 1)
I definitely haven't tasted anything similar in Singapore. The glass noodle was the most Q (chewy in a good way) glass noodle I've ever tasted in my life. Seriously! I was also pleasantly surprised to find tiny pieces of duck meat included. A pack containing 4 individually wrapped servings costs NT73.
I would definitely grab more of such "Made in Taiwan" instant noodle the next time I visit Taiwan.  You can explore other brands, as they may taste equally good.
---
5.  Taiwan Snacks 
To get authentic made-in-Taiwan snacks that local eat, head off to Supermarket. Be sure to check products are "Made in Taiwan". Among the snacks I'd purchased from Carrefour in Taipei, those that tasted good are listed below:
TIP: One very popular bakery that's renowned for its award-winning Pineapple Tarts is Chia Te Bakery (see location). You can skip the queue by ordering Chia Te Bakery online and picking it up from Taiwan Airport just before leaving Taiwan.

In that way, you'll save yourself the effort of lugging too many things during the trip and also get fresh orders just before departure. However, please remember to collect them before entering Immigration, okay? :)
When I came back to Singapore, I found Sheng Shiong Supermarket selling the exact same brand of pineapple cake. Those who don't have this in their country may consider buying it.
Mom loved the spicy Beef jerky – dried and very rich and authentic beef taste.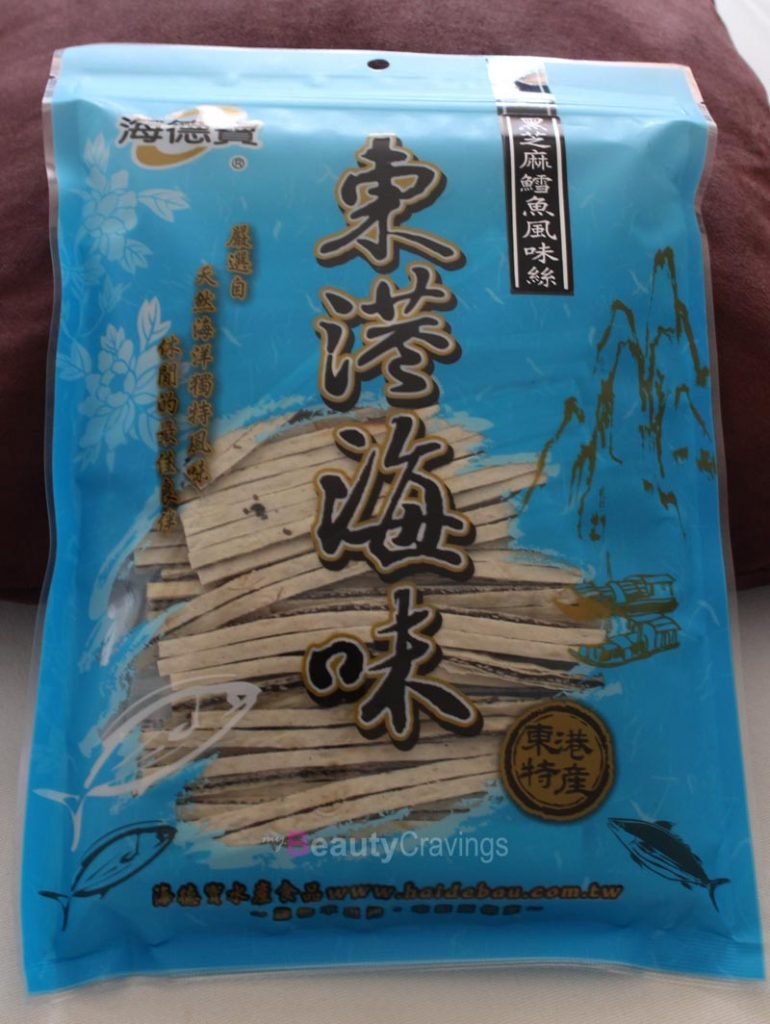 This snack with black sesame sandwiched between dried cod fish is very unique and I haven't seen anything like this elsewhere. 
There were other snacks I've purchased such as sweet potato chips, mushroom chips and fish jerky. 
6.  Taiwan Local Food (Taipei & Eastern Taiwan)
I've included the things we've tried and loved when travelling in Taipei and Eastern Taiwan. When reading the list below, click on the links to get more information on the recommended food. It'll bring you to my day-by-day Eastern Taiwan travelogue.
Food to try on Taiwan Train
If you take a long-distance train ride, say from Taipei to Hualien, remember to order the Train Bento Set. It was such a local delight and a memorable experience. Best of all, the price was reasonable – mine cost NTD80.
Food to try in Hualien
The best food we've tried in Hualien was none other than a Scallion Pancake (蔥油餅) recommended by our Airbnb host. Other readers who have followed my recommendation came back telling me it was delicious! So yes, go try it! :)
If you crave for something cheap and opens 24h, head over to Zhou Jia Yan Jiao (周家蒸餃). It is located beside the better-known Gongzheng Baozi (公正包子店) and sells similar food. Both are average in taste though 周家蒸餃 fared slightly better. 
For breakfast, don't miss Shandong Soy Milk King (山東豆漿大王). Read my dining experience there on Day 2 and Day 3. Also check out Miaokou Red Tea which I've tried on Day 4 just before leaving Hualien for Luodong.
And for supper and sushi-lovers, check out Wang Jiang Sushi (王將壽司), a place where you can savor your sushi off a food lorry. This place only opens at night, after 10pm.
Food to Try in Luodong
At Luodong Night Market, you'll be spoilt for choice. We love most of the street food we've tried at the bustling night market, but the most memorable ones had to be Oyster Egg and Grilled Scallops, Smelly Tofu Fries and Wei Jie Bao Xin (魏姐包心粉圓) dessert. 
Check out our Luodong travelogue on Day 4 and Day 6 for more food photos and reviews.
Food to Try in Yilan
We had a great time savoring ultra-fresh seafood at Daxi Fishing Harbor, located in Yilan. 
Food to Try in Taipei (Ximending)
The first food we tried when we returned to Taipei was Ximending's Ay Chung Mee Sua. This is a must-try food in Taiwan.  
TIP: It's cheaper when you buy a voucher online to redeem for Ah Chung Mee Sua. This is a must-try food in Taiwan, that is, if you are okay with pork intestines. Here's how to reach Ah Chung Mee Sua store (see map).
Food to Try in Taipei (Ningxia Night Market)
The Big Chicken Fillet and Yam Milk Tea at Ningxia Night Market are worth a try. 
> RELATED: Last day in Taipei (Day 7 Itinerary)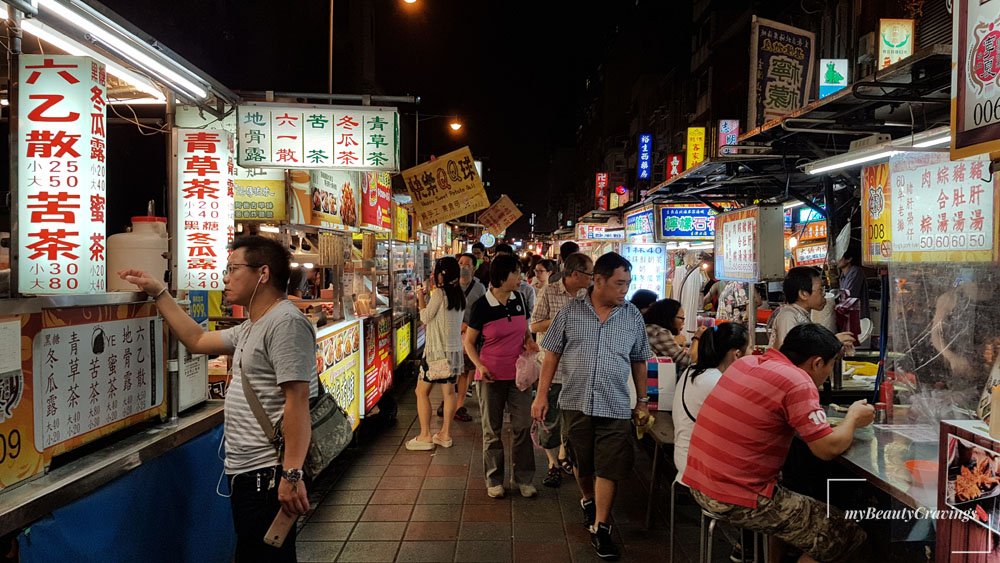 ---
What to Avoid Buying in Taiwan?
1. Beauty Products
Integrate Mineral CC Cream
Integrate Mineral CC Cream provided too little coverage even for someone who are into sheer makeup. It's probably just a quarter of the normal coverage of a BB cream, and none of my redness, pimples or pores can be concealed. 
I hardly use it at all even after close to 6 months. Perhaps it should market itself purely as a makeup base and not a CC cream. Price: NT269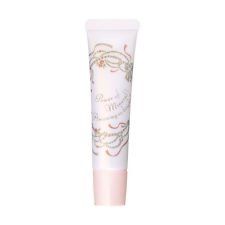 Integrate Mineral Puff Cheek Blusher
I bought this in an earlier trip. The powder was fine and should blend easily with a makeup brush. However, this blusher came with built-in puff. I didn't like the puff application as it couldn't achieve the same smooth blend as a cheek brush.
I also thought puff application is unhygienic as the puff cannot be aired in between application to get rid of unnecessary moisture. Lastly, it is not travel-friendly as the container isn't compact.
---
2. Taiwan Snacks
Dried Beancurd in various flavors
Carrefour sold these beancurds in all types of flavors, from Garlic to Five Spices, and I thought they made a healthy calcium-packed snack. I'm a lover of Tofu, Beancurd, Tau Kwa and soy-related products. But these were really not to my liking!
My family members didn't like it too. So you may like to ask for a sample if you are keen in getting them. 
---
Conclusion
I've created a Free Printable Taiwan Must-Buy Checklist to help you remember the things to buy when you are in Taiwan. It'll points you to google map locations so that you know where to find those Taiwan great stuff. Don't forget to download it for free!
You can also find a Taiwan Pocket Itinerary that I've specially crafted for Solo Travelers. This itinerary guide will save you time on your travel planning and allow you to indulge in a great solo travel experience without breaking the bank.
If you love more honest reviews on beauty and travel, just click the button below to subscribe. You'll also get access to all the free and exclusive contents here. See you!
SUBSCRIBE
(This post was first publish in April 2017 and last updated in Oct 2019)
This post may contain affiliate links, meaning I earn a commission if you make a purchase, at no cost to you. Read my full disclosure for more info.
(Visited 25,574 time, 1 visit today)