Hey all, it's time of the year to reveal the Top Beauty Products reviewed in 2020. To recap, only those that are highly-rated (at least 4.5 stars) are featured here. Yup, I'm only showing you the good stuff in this post.
Hope this will help you in your Christmas and year-end shopping! Happy browsing!
---
Top 8 Beauty Products 2020
This year, we only have 8 Top Beauty Products as compared to 16 last year, partially because the focus in 2020 isn't so much on beauty, but on keeping ourselves safe and healthy.
With mask-wearing requirements and work-from-home arrangement, people aren't really using that much of makeup anyway – me included. That's why only one makeup made it into this 2020 Beauty Holy Grail list.
Without any further ado, let's see what these 8 top beauty products are for 2020.
1. Kanebo Media Brow Pencil
After using Kanebo Media Brow for close to a year, I'm still loving and using it on almost every occasions. Its' dual ends – pencil and sponge tip – allow me to achieve a defined and yet natural-looking effect.
Read more about this 5-star brow pencil from Japan.
2. Dr. Ci:Labo Super Cleansing EX
Next up is a cleansing product which I appreciate so much because it is truly a single-step makeup remover cum cleanser. I didn't have to follow up with a foaming cleanser to ensure that my face is thoroughly cleansed. And I didn't suffer any pimples breakout.
What's more, Dr. Ci:Labo Super Cleansing EX was gentle enough for my dry and mature skin. I'll definitely consider a repurchase when I've used up the stash of cleansers that I've acquired from Japan.
> READ: You can skip dual cleansing with Dr. Ci:Labo Super Cleansing EX
3. Dr. Ci:Labo Aqua Collagen Gel
No. 3 is another product from Dr. Ci:Labo that I love. If you are looking for a nourishing moisturiser that provides lasting hydration but without the heaviness and grease, you will love Dr. Ci:Labo Aqua Collagen Gel.
I also appreciate that it's safe to use on my pimple-prone skin, though the price may be a little hefty.
> READ: Dr. Ci:Labo Aqua Collagen Gel Is So Good It's Worth The Price Tag
4. Clinique Dramatically Different Moisturizing Lotion
This yellow classic lotion from Clinique is a must-have "basic" moisturiser for me. Free of questionable and harsh ingredients, this is one that I would reach out for when my skin feels sensitive and irritated. 
In fact, I like it so much I've just re-ordered a new bottle from the US. 
> READ: Didn't like Clinique Moisturizing Lotion in my 20s, but now I do in my 40s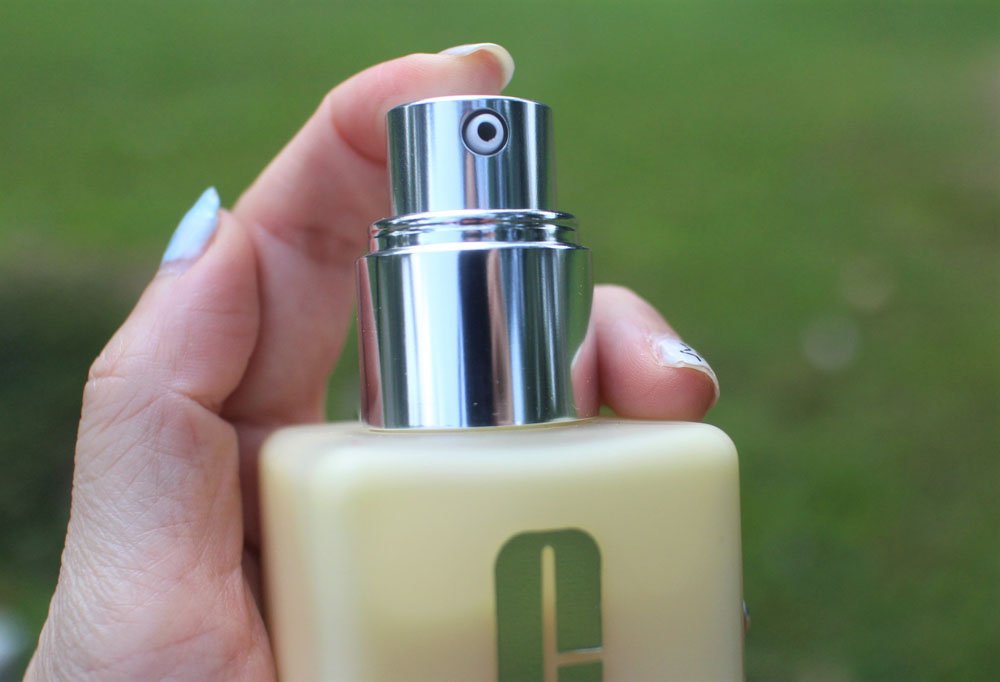 5. Laneige Lip Sleeping Mask
The more I use this Korean-made lip treatment, the more I love it! Not only does it keep my lips healthy and supple, it also offers great value for money. After close to a year of nightly application, I'm only half-way through the small pot. Click to view its latest price. 
> READ: Laneige Lip Sleeping Mask – An lip treatment that offers great value!
6. Salon de Pro Hair Color
This wonderful hair dye is excellent in covering small clusters of white hair. One box can last me for over a year as its unique design allows me to squeeze out the small amount that I need and store the rest for future use. 
Until my gray hair percentage exceeds the black, this will remain as my holy grail hair dye – view latest price. 
> READ: Salon De Pro Hair Color – Here's A Cheap Hair Dye To Tackle Your Random Gray Hair
7. Matomage Hair Arrangement Water
Hair styling product is something I rarely manage to empty because I often end up forgetting to use them. Matomage Hair Arrangement Water is an exception. I love how it easily neatens my tied-up hair and reduces flyaway, and yet didn't make the hair feel sticky or stiff. 
This is likely to be a staple hair styling product for me (view latest price).
> READ: This Is How Matomage Hair Arrangement Water Keeps Your Hair Updo Sleek & Immaculate
8. OFF! Insect Repellent Spray
Okay Okay. I know this is not really a beauty product. LOL! But let's categorize it under skincare, coz mozzie bites can hurt the skin. :P
The reason why I love OFF! Insect Repellent Spray is because it works, and it feels comfortable on the skin. Recently, I was bitten in the middle of the night and this repellent came to the rescue. I was able to use it without worrying about stickiness or it dirtying my sheets.
> READ: Review of OFF! Insect Repellent Spray
---
Beauty Products Worth A Second Look
Other than the products featured above, I've shortlisted two more beauty items that are worth a second look. These are rated 4-star at the moment, but may be upgraded in time. 
9. Dermaroller 
I've been using this dermaroller weekly for close to a month. Though I've yet to see significant improvement to the skin, I'm hopeful that the benefits would arrive given more time.
Take a look at my experience using a 0.5mm dermaroller.
10. SANA Namerakahonpo Cream
Here's another moisturiser I've tried and loved. Though SANA cream is rich when applied, it absorbs quickly to offer a nice veil of moisture. I also appreciate how it's very reasonably-priced. 
> READ: SANA Namerakahonpo Cream can heal flaky skin within days
---
More Beauty Gift Ideas
Need more beauty gift ideas? Check out our archive of beauty holy grails below. 
---
Hope you've found this Top Beauty Guide useful? If you like to receive more of such beauty and travel reviews, click the button below to subscribe. See you in a bit!
SUBSCRIBE
Pin This!
This post may contain affiliate links, meaning I earn a commission if you make a purchase, at no cost to you. Read my full disclosure for more info.
(Visited 592 time, 1 visit today)