Dear Readers,
I've just launched a new page – Travel Activities. You can now browse myBeautyCravings by your travel interests. Do you like hiking, waterfall-chasing, night market, castles, museums or just to chill at the beach? We have close to 30 travel activities to suit your needs.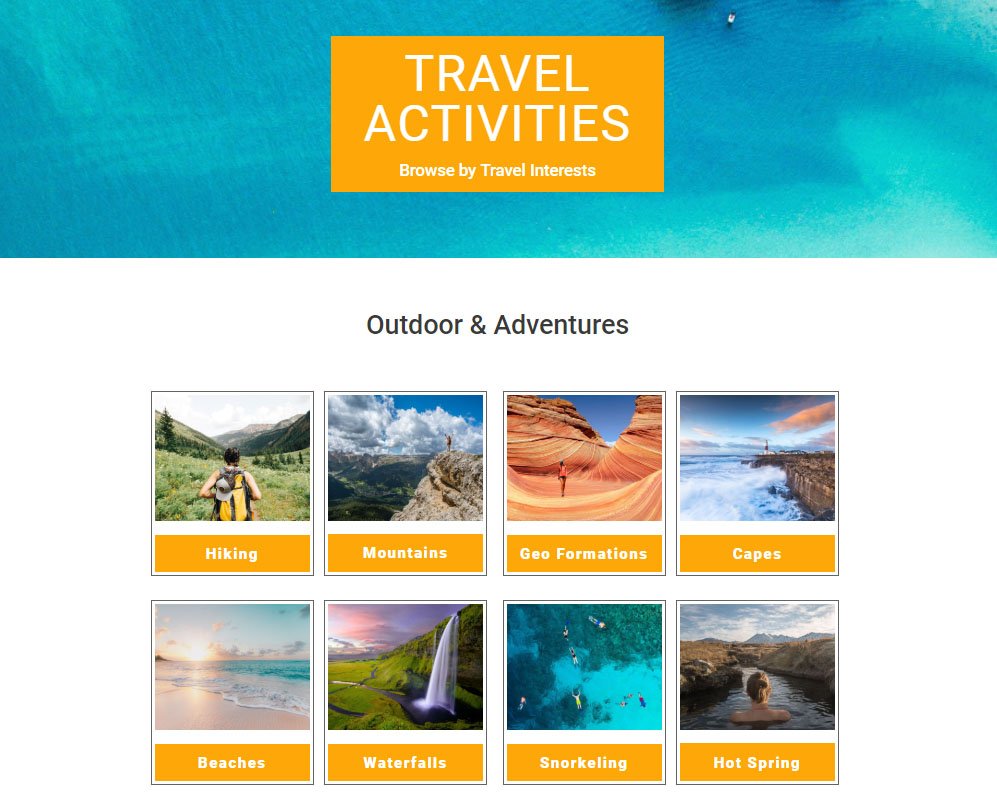 It took me a while to design the webpage and to add the necessary "tags" to all existing posts. So I hope you like this new feature and would find it useful in planning your next holiday. :) 
With the birth of this new feature, I may also change the way I write, perhaps dedicating a post for each travel activity instead of on a day-by-day basis. We'll see how it goes and adjust along the way, shall we?
---
How to Access the Travel Activities Page?
You can either click this Travel Activities link or visit the home page and scroll to the travel section.
See that hiking girl with the yellow backpack? That's where you should click to get to the travel activities page.
Alternatively, you can also access the page from our main menu under "Travel". See screenshot below for reference.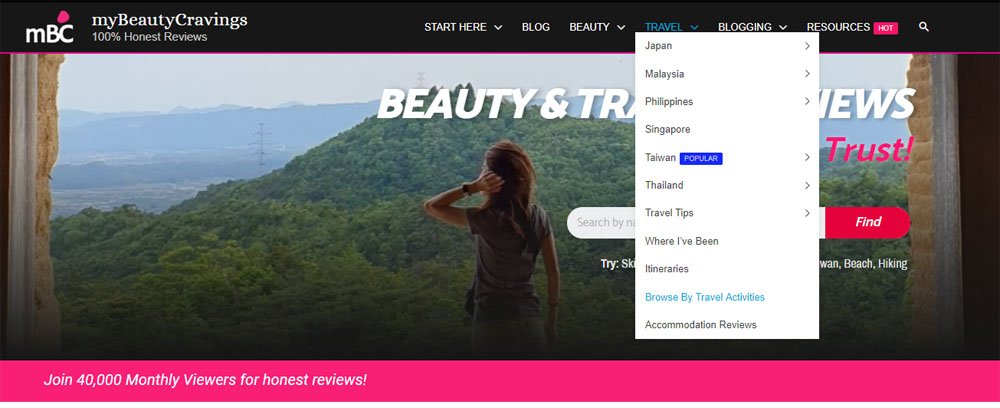 ---
Get Travel Inspirations Now! 
So, go on now! Take a look at these travel activities and get inspired on your next travel destination. 
If you have any feedback, opinion or requests on how this page can be improved, please feel free to send them in through the comment form below. Let's chat again soon!
Cheers,
Nicole Lee
P.S:  I've also launched a page on "What I buy from Amazon". Check it out if you want to get authentic and cheaper stuff (from perspective of a Singaporean).
This post may contain affiliate links, meaning I earn a commission if you make a purchase, at no cost to you. Read my full disclosure for more info.
Pin This!
(Visited 92 time, 1 visit today)