Have you done a solo trip before? A few years ago, I went for a Taiwan solo trip on free and easy to fulfill my 2015 new year resolution.
This first solo travel experience of mine turned out to be one of the most memorable and enjoyable trips I've ever had. If you haven't done any solo trips yet, I urge you to consider.
Scroll down and read through my thoughts and tips on solo travel, which were written just after I returned from the Taiwan solo trip. You can still sense the happiness, excitement and satisfaction in my tone. 
---
Taiwan Solo Trip: An Immense Success
It was so liberating! Why didn't I do it earlier? The fear of getting lost or being in helpless situations was unfounded. I was enjoying myself to the max, spending as much or as little time on each activity/place as I wanted to. I was in full control of the places I wanted to go or not.
> ALSO SEE: 8D/7N Taiwan Pocket Itinerary for solo travelers 
Needless to say, my first solo trip was an immense success. There wasn't a single moment of loneliness. My itinerary was packed to the brim and I was always busy "exploring" and "experiencing".
Life on those 8 days was so meaningful.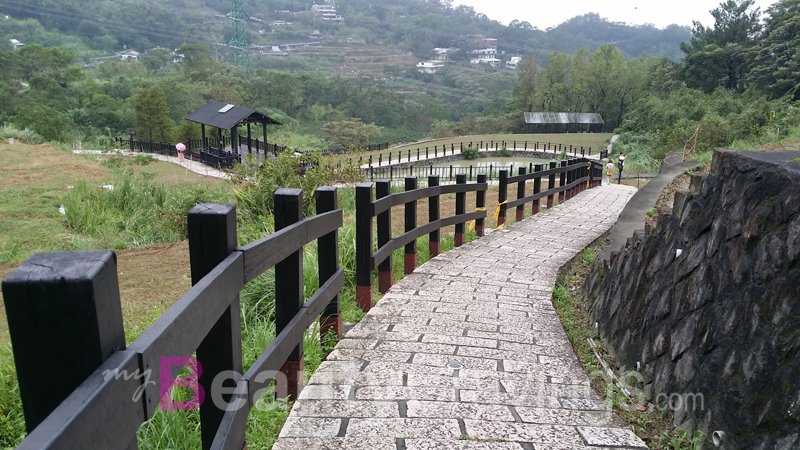 There were times when my path would cross with other solo travelers or local residents, and we would enjoy our activities together. Like the senior Taiwan auntie whom I've met during my hike in Maokong.
We chatted for a while and I decided to alter my trail and accompany her to a temple. Who would know that such serendipity would reward me with a panoramic view of Taipei City?
---
Solo-Travel in Taiwan. Is it common?  
I'd initially thought that it was common to travel alone. In fact, I was embarrassed that I didn't dare to do it until this year, when I'm already in my late 30s. However, many whom I've met during my Taiwan trip were surprised that I was a lone traveler.
"You are travelling alone in Taiwan?", a sales promoter asked in an astonished tone.
"Oh…why? Taiwan is safe, right?", I replied innocently.
Another kind male photo-taker also asked, "Why are you here alone? Your husband didn't accompany you?"
"Oh well, he couldn't take leave from work. Thanks for helping me to take nice photos for him to see." 
When I was in a tea-house in Maokong, the friendly boss made a casual remark, "You are quite pretty. Why are you here alone?" 
"Um…Thank you………"  
With all these surprised look and questions, it seems like solo-travelling in Taiwan is not as common as I'd initially thought? Hmm…
---
Is Solo-Travelling Safe?
It is important that we keep our presence of mind and remain vigilant especially if we are solo female travelers. I exercised caution from the country I chose (Taiwan is a safe country), to the places I stayed and visited.
Places to Go
Even though I love mountain hiking, I'd crossed out most of the beautiful mountains that I would love to climb. The only few which I'd attempted were low-rise mountains that were popular and frequently visited by tourists.  
In other words, if the route or place appears to be deserted, even for a 10-minute journey, I would skip. 
Some online reviews would recommend visiting certain places during off-peak hours because of the crowd. For me, I would disregard the advice and go when everyone is there, even though it could be a chaos. I may be playing it too safe, but I don't want to take any chances at all.
I imagine that it would be easy to kidnap me because I'm rather petite. Heh. Not that I'm very kidnap-pable…but what if? Heh heh. 
Dressing
Another thing I did was not to dress too "beautifully". Haha. I didn't bring any dresses or heels. It was tee-shirts, shorts, leggings, sandals, sports shoe and slippers for me.
I didn't want to attract unnecessary attention. I'd also chosen Taiwan because I'm a Chinese and would merge in with the locals. Once I've gained more experience, I'll venture to more distant countries. But right now, it's important to gain more experience as a solo female traveler.
Accommodation
On hind sight, I think it is better to stay in a hostel environment (or a decent hotel if your budget allows). My first 4 nights were spent in a hostel-environment, while the last 3 were spent in a private apartment (via Airbnb).
Although the hostel was more cramp and provided little privacy, I thought it was safer for a solo female traveler.
For the hostel I stayed in, females and males sleep in separate sections with each area being accessible with an electronic security card. The place was manned 24/7 whereas the private apartment I'd stayed in the last 3 nights was manned 0/0. So if I'd needed to turn to someone for help, the private apartment would provide none.
And the best thing is, the hostel cost half the price of the private apartment. I'll explain more when I do my little Taiwan travelogue in subsequent posts. 
TIP: Enjoy a free S$62 credit off your first Airbnb stay & experience.
Strangers
There were kind strangers who offered to help me take photos or who struck up conversations. However, I'm not sure if all were without motives.
When they probed too much about why I was travelling alone, I would tell them that my partner couldn't take leave from work. It was my intention to let them know that I'm not a SINGLE solo traveler. I would also never accept any drinks or food from them.
Carry Safety Devices
As a woman, we need to take extra precaution when travelling solo. Make sure you carry an emergency alarm especially if you'll be out late at night, or visiting secluded places. This personal alarm can be hooked to your bag and make a striking loud noise when you pull the trigger.
Use it together with this police-strength pepper spray and you should be a lot safer. 
Staying Connected
Throughout these 8 days, I stayed connected with my partner.
We would whatsapp each other every hour or so. It was fun sending him photos of the new places I was at, and certainly great for him to experience live reporting of good food and places (since he couldn't be there).
TIP: Read about my great experience with this affordable WiFi Pocket Device
---
Why Travel Solo?
Now, I'm not advocating that one should only do solo travel. I actually thought it'll be good if you can acquire the courage/ability to do so. You would then be presented with more travel options and not be limited to the availability and/or interests of others. 
For instance, I'll be travelling with my partner early next year. While I await for that "couple trip", I could squeeze in a few more trips on my own and it wouldn't disrupt his work commitment.
Update: Since my first solo trip, I've been having "time-off" moments in my couple trip. Sometimes, I would take half-day "off" and venture out on my own, to cover places that I'm interested in and which he would rather sleep in (and vice versa). For example, check out my me-time at Luodong Forestry Culture Park,  Hualien Cultural and Creative Industries Park and Taipei where I shopped alone.
---
Would I travel solo again? 
Of course! In a heartbeat. 
I'm already on the lookout for air tickets to the next destination. If my schedule allows, I would really love to travel at least once every few months.
---
Taiwan Solo Trip: What's Next?
My Detailed Travellogue…
Things to Buy in Taiwan?…
What to Avoid Buying in Taiwan?
Look out for my next few posts where I'll share my Taiwan 8 Days Travelogue. I'll also talk about "Things to Buy in Taiwan? And what to avoid?". Stay tuned!
---
Like to hear about the fun things I did as a solo traveler in Taiwan? If you like to get notified of newly-published beauty reviews and travel stories, just click the button below to subscribe. I'll even give you some free and exclusive stuff. See you there!
SUBSCRIBE
(This post was first published in Oct 2015 and last updated in Sep 2019)
This post may contain affiliate links, meaning I earn a commission if you make a purchase, at no cost to you. Read my full disclosure for more info.
Pin This!
(Visited 17,731 time, 1 visit today)