Hey all, I've just attended a media event at Virvici X Shopee Store and like to share with you about this newly-launched concept store in Singapore.
Are you a fan of Korean beauty products? If you are, you'll be delighted at how this store houses a good collection of Kbeauty brands and allows you to reap the benefits of both online and offline shopping. Read on to find out more!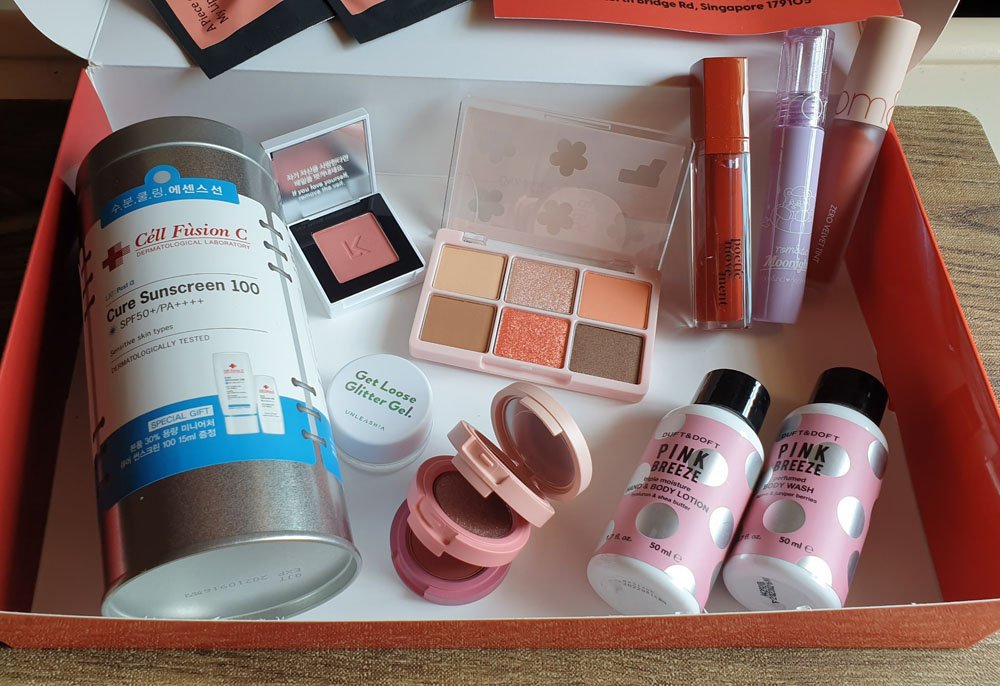 ---
What is Virvici X Shopee Store? 
Virvici x Shopee is a retail concept store that gives you the best of both worlds when shopping for Korean Beauty products. At the brick-and-mortar store in Funan mall, you can browse the physical products in-store and make your purchase online via Shopee.
Just scan the QR code displayed beside each product to reach the relevant product page. There, you can find out more about the products and add those that you fancy to your Shopee shopping cart.
When finalizing your order, you can opt to collect your purchase right at the store or have it delivered to your home. 
> MUST-READ: 6 Reasons why Shopee is the Most Preferred Shopping App
How would this enhance your shopping experience? 
Some of us prefer to look at the actual products rather than images prior to making a purchase. It's often a quicker way to assess the product's characteristics, such as dimensions, texture and feel. Although we are not able to test the products at this moment due to the ongoing pandemic, you know you'll be able to when the situation normalised. 
Fredy who gave me a tour at the Virvici X Shopee Store shared that pre-prepared makeup swatches would be made available in-store to make product selection easier for the consumers. 
All in all, this Omnichannel concept allows us to feel and touch the products, while enjoying the convenience of online payment and hassle-free delivery options. 
What are the perks of buying online while at the store? 
On top of enjoying all the shopping rebates, cashbacks and bank promotions offered online via the Shopee app, you can also benefit from exclusive in-store promotions. For instance, you can get an 8% discount voucher and redeem free gifts when you shop in-store (T&C applies).
Shopee Promo Code: Here's a $10 shopping credit for your first purchase off Shopee app. 
See more promotional details below (valid as at time of writing)!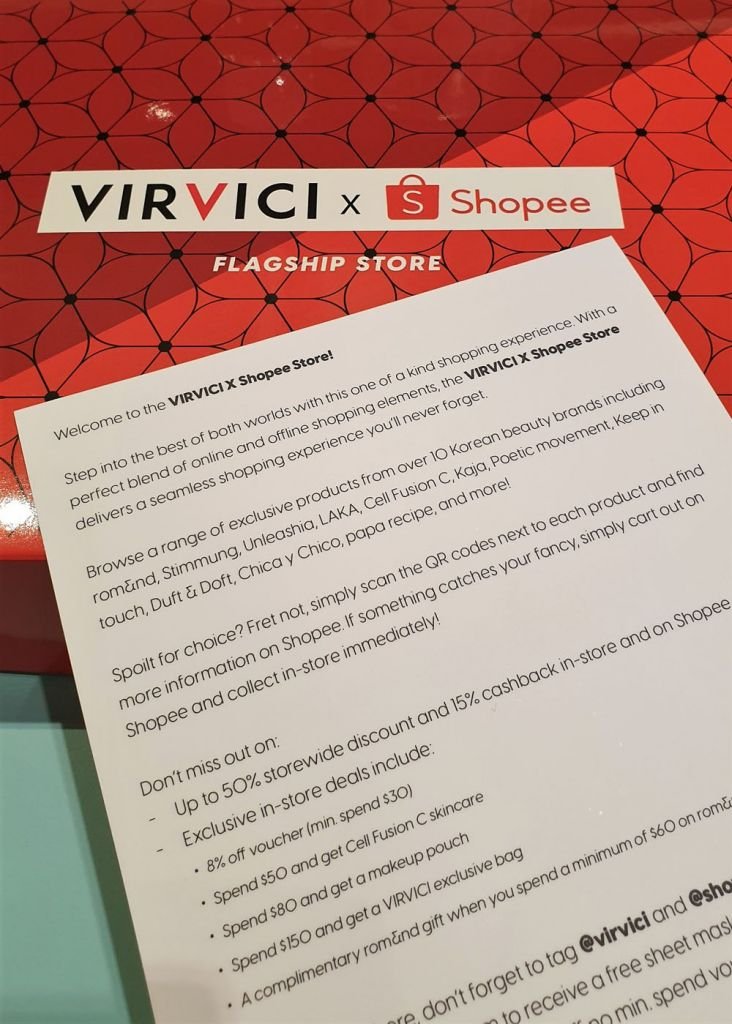 ---
What brands does Virvici X Shopee Store carry? 
Virvici x Shopee Store currently carries over 10 Korean beauty brands including:
Rom&nd
Stimmung
Unleashia
LAKA
Cell Fusion C
Kaja
Poetic movement
Keep in touch
Duft & Doft
Chica y Chico
Papa recipe
According to Fredy, more brands and products would be added to the store over time. So stay tuned and visit the store often, as you may even see products catered to men and kids. :)
---
Where is Virvici X Shopee Store located? 
Virvici x Shopee is located on the second floor of Funan mall (#02-K04/K05). Admittedly, I had some difficulty locating the store as I was paying attention to the shops on the "perimeter". 
This store is located in the middle portion of the mall, and right opposite the Amore x Lazada Store.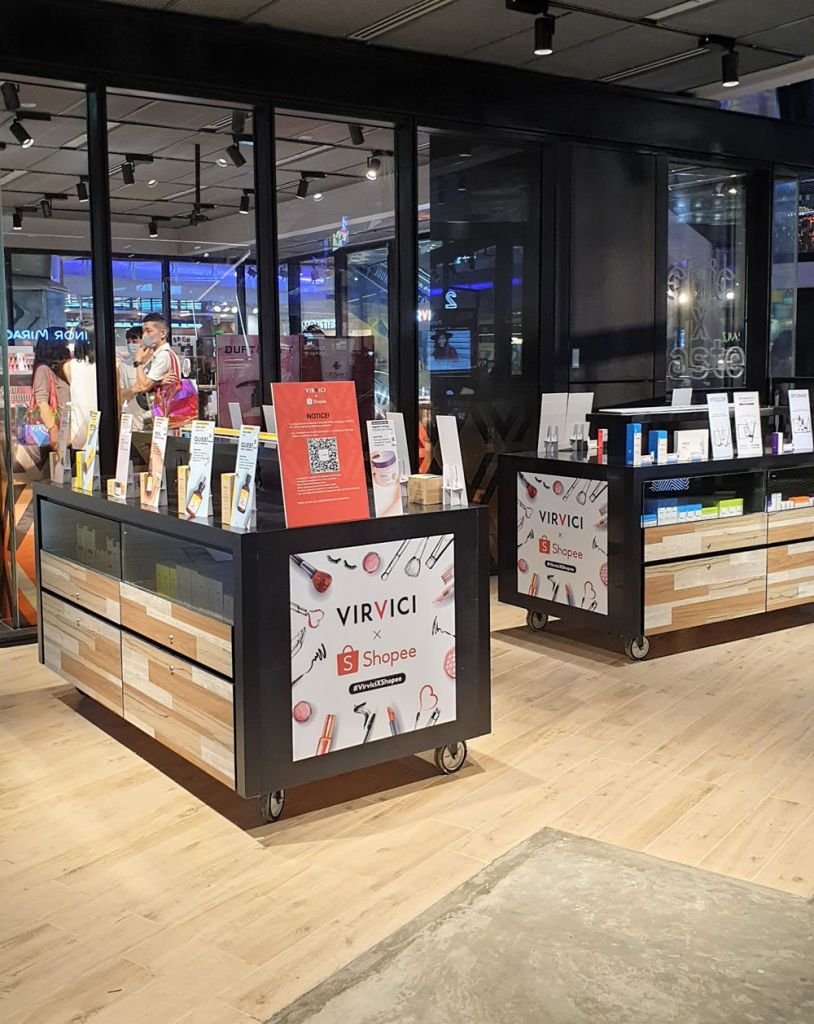 ---
Showcasing some products carried by Virvici
Before we end this post, let me share with you some of the products in the media kit.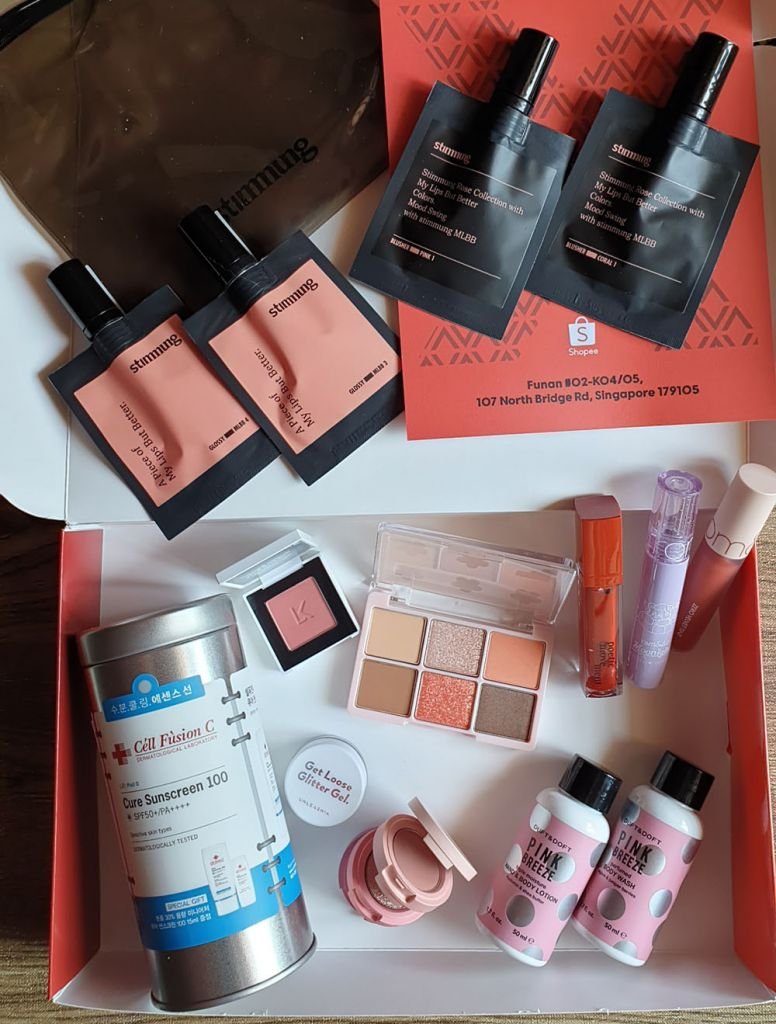 What's in the box?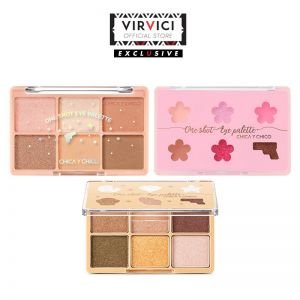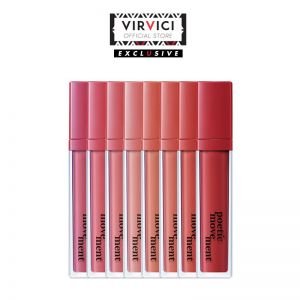 ---
Ooh! I can't wait to try them out! Like to have a glimpse of all the beauty products before heading to the store? Here's the link to Virvici online store. Happy shopping, my dear readers!
And don't forget to subscribe to more of such beauty news and reviews. See you in the next post!
This post may contain affiliate links, meaning I earn a commission if you make a purchase, at no cost to you. Read my full disclosure for more info.
SUBSCRIBE
(Visited 476 time, 1 visit today)