Things I buy that are Cheaper on Amazon
"Cheap and Authentic Stuff"
I'm showing you the stuff I've purchased from Amazon. They are often at least 30% and sometimes a few times cheaper than those retailing in Singapore. Take a look and revisit often as I'll continue to update this list after every shopping spree. :) 
I got my Fitbit Charge from Amazon at a good price, and have depended on it daily to stay slim and healthy. It tracks my exercise, steps, sleep and even my period. :)
Once I started using Logitech programmable mouse, I could never live without it. The productivity boost is addictive. I'm using G402 for my desktop, m590 for my laptop and my man is using G502. Get it from Amazon at a cheaper price.
Got a Braun Shaver for my dad and was surprised to see how much I'd saved just by getting it from Amazon. It cost twice the price in Singapore.
Mobile & Computer Accessories
SanDisk Ultra Dual Drive comes in handy if your phone has a USB Type C slot. You can move files easily into and out of your phone (Type C). Or transfer files between devices that have either a Type C or USB 3.1 slot. 
This SD Card goes into my camera. I was delighted to see it selling at a lower price on Amazon as compared to Singapore. It was 30% cheaper for the same product!
These days, most phones come with a second slot for micro SD. If you are getting one, check out the price at Amazon first. It would likely be a lot cheaper than what you can find in Singapore.
This 2.5″ Solid State Drive was my most recent purchase from Amazon. It goes into my Intel Nuc (desktop) to give me additional 1TB of storage space. Once again, this is so much cheaper if you get it from Amazon.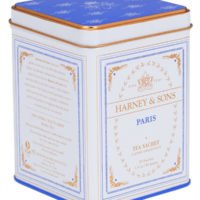 I've been a tea lover and I'm so glad I found Harney & Sons Tea through Amazon. I've sampled a few different tea leaves and highly recommend "Paris", a fruity black tea with vanilla and caramel flavors. Another popular flavor is "Hot Cinnamon Spice". 
Both me and my man love this packable tote from Eagle Creek. You can either carry it as a shoulder bag, a tote bag or a backpack. Although it's thin and foldable, the fabric is appropriate for office settings too. I got it from Amazon at a significantly lower price. 
Want more 'great deals' Tips?
Don't miss a thing! Subscribe to our newsletter
(Visited 667 time, 1 visit today)