Are you a company/brand/destination looking to reach new audiences? Would you like to be featured on a website that has over the years gained the trust of her readers? Do you want long-term exposure for your products and services?
Launched in 2014, myBeautyCravings sets herself apart as a beauty and travel website that publishes 100% honest reviews. Her readers trust her recommendations and are ready to take actions. How do we know? Based on insights from affiliate marketing, we can see our readers taking up our recommendations.
---
High Daily Traffic
myBeautyCravings attracts over 45,000 views per month. It also ranks high globally (Top 100k) and in Singapore (Top 1k), as measured by Alexa Website Ranking.

---
High Visibility on Search Engine
In addition, 80% of her articles are visible on Google Search's first page. This is no easy feat, considering the millions of competitive search results.
Many readers have found this website informative, helpful and truthful. myBeautyCravings has put conscious efforts to gain our readers' trust. Below are some of the comments received from our readers.
"You always share such amazing & helpful tips! It's really different from what's out there IMO, because your reviews are honest. I always have such a fun time just reading what you write. It's engaging & truly helpful...it feels like your site treats its audience like family...Keep up the great work!"
"I love your lists! They're so helpful and helps me to focus on exactly what I need to buy. Thanks for all of your wonderful recs!"
"Thank you for giving us honest review. I google some products and found your blog…We need honest blogger like you because many others just gave a lot of fake reviews when they were sponsored."
"I love your recommended posts – they're super helpful."
"I hardly read these "blogs" ... but honestly this page about Okinawa is well done and gives lots of interesting points!...Thank you for your time making this page!"
"Thanks for the sharing! I am currently planning for my first solo trip and your post really helps!!"
"Your posts about your trip to Taiwan are very helpful!"
"Hi Nicole! I've just read through all 8 days of your very busy and very exciting journey, and wanted to say thank you very much for the level of detail and thought you put into these posts...In the contemporary Instagram world, the only focus is on highly edited picture 'inspiration'! I mean this is the highest compliment, as I learnt more from your blog than I have from reading 100 other 'inspiration' posts. So thank you."
"Hi Nicole, I really enjoyed reading your blog as it was not self-indulgent like so many of the new bloggers...it was all very informative and great tips for others...We are off to Melaka in January and will keep your tips in mind."
Singapore Lifestyle Blogger
Website Ranking (Singapore)
Website Audience
According to Google Analytics, myBeautyCravings' website audience consists mainly women who are between 18 to 44 years old from Singapore, United States and the rest of Asia.
Gender: Women (80%)  |  Men (20%)
Age: 14% (18-24yo)  |  51% (25-34yo)  |  18% (35-44yo)
Location: 30% Singapore  |  13% US  |  10% Philippines | 9% Malaysia
By Continent: 72% Asia  |  17% Americas  |  7% Europe
Instagram Audience
Her instagram features travel snippets and Singapore lifestyle content and has a more equal gender distribution. Her audience are between 18 to 44 years old from Singapore, United States and globally.
Gender: Women (58%), Men (42%)
Age: 18-24 (14%), 25-34 (44%), 35-44 (27%)
Country: Singapore (19%), 

United States (13%), 

Malaysia (5%)
Rank on Google's First Page
myBeautyCravings ranks extremely high on Google Search results.
80% of Beauty & Travel articles written by myBeautyCravings appear on first page of Google Search. This came as a surprise as there are many similar websites out there generating the same topics.
We attribute this phenomenon to our high-quality, informative and truthful articles and reviews. Here's what Google's John Mueller said, "Our algorithms explicitly try to find and recommend websites that provide content that's of high quality, unique and compelling to users."
We also practise SEO techniques to give our articles a boost in search engine visibility. Here's our certified SEO score.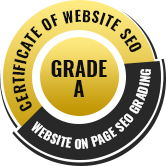 Of our articles are visible on Google's first page
How High-Ranking Post can Benefit Advertisers
myBeautyCravings' high ranking on google search means featured products, services or destinations get seen daily for infinite period into the future. That's long-term exposure for a brand!
Compare that to Instagram or Facebook posts that get buried almost instantly, and you'll see the marketing value of appearing on google's top page.
Did you know that Facebook and IG posts do not get shown to most of your fans? This is after the latest algorithm change by facebook/IG. That's why we've recently switched our resources into building our email subscriber list. It's growing at a very healthy rate. :)
When 80% of our articles appear on first page of Google Search, brands get long-term exposure. Message won't get buried instantly like an Instagram or Facebook post. And your marketing investment won't vanish in seconds!
We have been producing honest reviews since 2014. Based on our readers' survey, 100% of respondents found our reviews useful and honest. All of them trust our recommendations and are ready to take actions!
What Our Clients Have to Say
"Dearest Nicole, thank you so much for the excellent and very informative write-up. You're a great writer and I know that we have some new patients who follow your blog. Look forward to seeing you soon."
Dr. Sylvia Ramirez
Medical Director, Cutis Medical Laser Clinics
"Thank you for the well-written review which helped our clients understand more about our services through your personal experience!"
Ms Jin Ling
Manager, Kimage Group
"I love your full review! It's much better than I what I'd expected! Thank you so much for those amazing photos too."
Ms Hailey Kim
Purito
"We cannot thank you enough for your honest opinion and love for Project B. Really appreciate your support and impressed with how you handle the press samples to make sure only the honest sound is voiced in your blog."
Jinn
Project Director, Project B Asia
"Thanks for sharing the link to your Seagate review. It was awesome!"
Ava Gale
PR Galleria
Ready to work together? Let's get started! View our media kit and request for our latest Rate Card.
Like to know how we put our souls into our work? Click here to get a glimpse of how we work and our milestone achievements. Let's explore a mutually beneficial arrangement that can benefit us and our readers.
Email:  [email protected]
© mBC True Media |  Based in Singapore & Serving a Global Audience
(Visited 1,193 time, 1 visit today)