The first time I used Benefit's they're Real! Mascara, I was impressed with how it gave me luscious and jet black lashes that were reminiscent of a poster pin-up girl. As you know, a Pin Up look focuses on a few key makeup pointers, one of which is to give strong emphasis to the eyes. It is often achieved with the use of black mascara or full falsies.
Benefit they're Real! mascara delivers on this front and gave me a really good first impression. However, after a few uses, I'd fallen out of love with it. Read on to find out why our relationship fell apart so quickly.  
 What's Good?
1. Thick & Luscious Lashes
There's a reason for the naming of this mascara, and I think they live up to it. You get dense and fluffy lashes effortlessly with Benefit's they're Real! Mascara.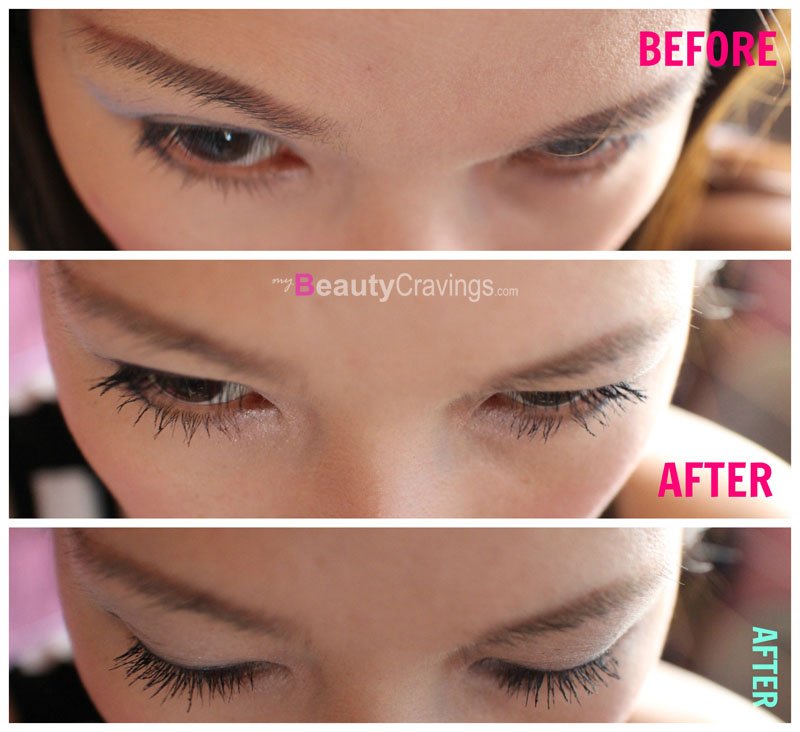 2. Intense Colour
Although black is a very common colour used for mascara, the black tone used by they're Real! Mascara is more intense and prominent than many other mascaras in the market. My very first thought upon using this mascara was, "Wow. This black color is so loud and outstanding, it literally opens up my eyes instantly!
3. Coat and Separate the Lashes well
What's different about Benefit's they're Real! Mascara is the use of stiff bristle for the brush.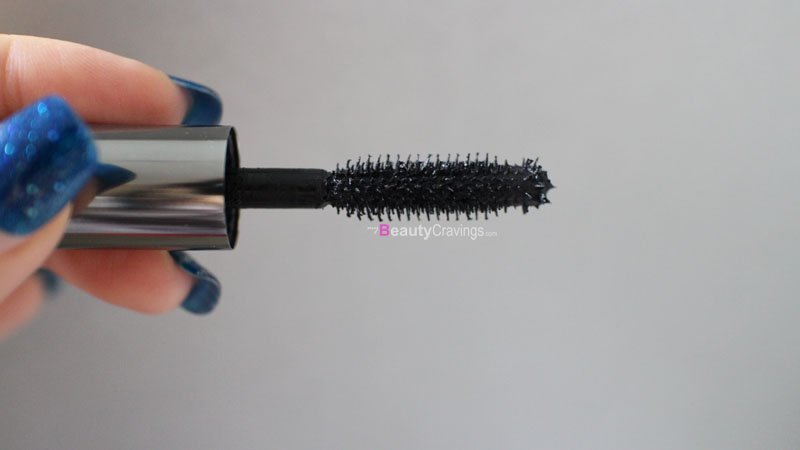 The brush works really well in separating the lashes and ensuring that each gets a good amount of mascara coated. Great volume, with almost no clumping – this is a great achievement on its own (FYI, slight clumping occurs if you give your lashes multiple coatings).
The brush even has some bristle towards the end, at the top of the tip. Benefit claims that this can help one reach the difficult corners.
4. Soft Lashes
I love how soft and natural the lashes feel even with the mascara on. It almost feels like I'm wearing nothing on my lashes.
---
What's Bad?
1. Big Brush Head
The brush head was quite thick and long as compared with other mascaras. It was difficult to maneuver without the brush touching places that it shouldn't. For instance, when I work on my upper lashes, my lower lashes would get in the way.  In other words, the brush is so thick it touches both my upper and lower lashes at the same time.
I also frequently stained my upper eyelids while working with they're Real! Mascara, a problem I seldom encounter with other mascaras. The fact that its brush is ruler-straight didn't help. 
Needless to say, it was even more challenging when working on the lower lashes and outer corner lashes. Even the bristle at the tip did not help, as the brush was just too thick. I feel that a thick brush like this would work better if it is curved. Perhaps, this is not created with Asian girls in mind, who are known to have shorter lashes and smaller eyes. 
2. Smudges Easily
I really love the colour. However, I dislike how it smudges on me all the time (lower lashes).
The last time I tried this (last weekend), it smudges in less than 3 hours. I wasn't even engaged in any outdoor, vigorous activity. I was merely shopping in an air-conditioned environment, with no perspiration or excess oil on my skin yet. My other makeup was still looking quite fresh, with the exception of smudges on my lower eyelids.
That was embarrassing as the smudge was pretty obvious and I could have been walking around for a while before discovering the smudge during my first toilet break.
I just tested it with water, and OMG. You better not cry when you have this mascara on. I mean it!
3. Lengthens and Curls?
They're Real! mascara claims to volumize, lengthen and curl.  Indeed it volumizes well. However, I didn't feel that it lengthen or give my lashes exceptional curl. The curl if any was a result of my Shu Uemura eyelash curler.
---
Final Recommendation 
Benefit They're Real Mascara may be suitable for those with long lashes or huge eyes. For the rest of us, you may want to consider carefully if:
You have short-to-average lashes

You have small-to-average eyes

You use mascara on your lower lashes
Rating: 3/5.
I feel bad that Benefit has received some of the lowest ratings on this review site. It does have some pretty good products like its hello flawless! Powder and hello flawless Oxygen Wow. I'll get to those reviews soon. Stay tuned. 
---
Love what you've read? If you like to get notified of my new posts, you can click the button below to subscribe, or connect with me through facebook or instagram. See you there.
This post may contain affiliate links, meaning I earn a commission if you make a purchase, at no cost to you. Read my full disclosure for more info.
(Visited 6,264 time, 1 visit today)