In 2016, I published a post that warns others of the common sales tricks used by spas. I'm glad to know that we now have a solution to protect consumers' interest (your interest).
With EZ-Link's TRUST Programme, you'll be protected because even if a spa closes down, you can get a refund on the unutilized portion of your prepaid package.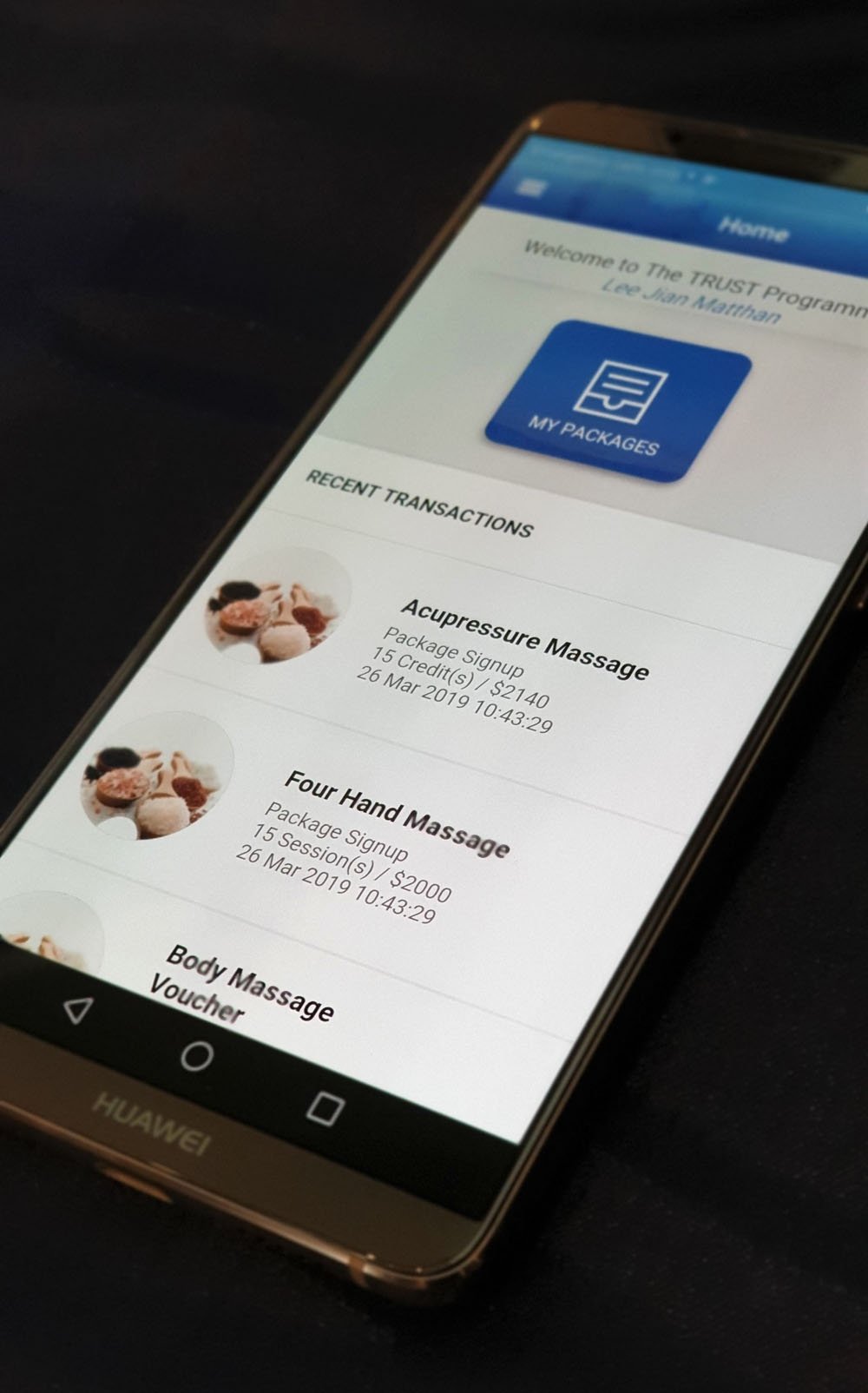 ---
What is EZ-Link's TRUST Programme? How will you be Protected? 
I was invited to a media event to witness a revamp of EZ-Link's TRUST Programme.
In a nutshell, EZ-Link acts as an intermediary and custodian of your funds. If you want to pay for, say a prepaid spa package of 10 sessions ($1,000), your payment will go to EZ-Link instead of directly to the spa. Every time you utilize a session, the payment will be disbursed to the spa (e.g. $100). The balance (e.g. $900) stays with EZ-Link.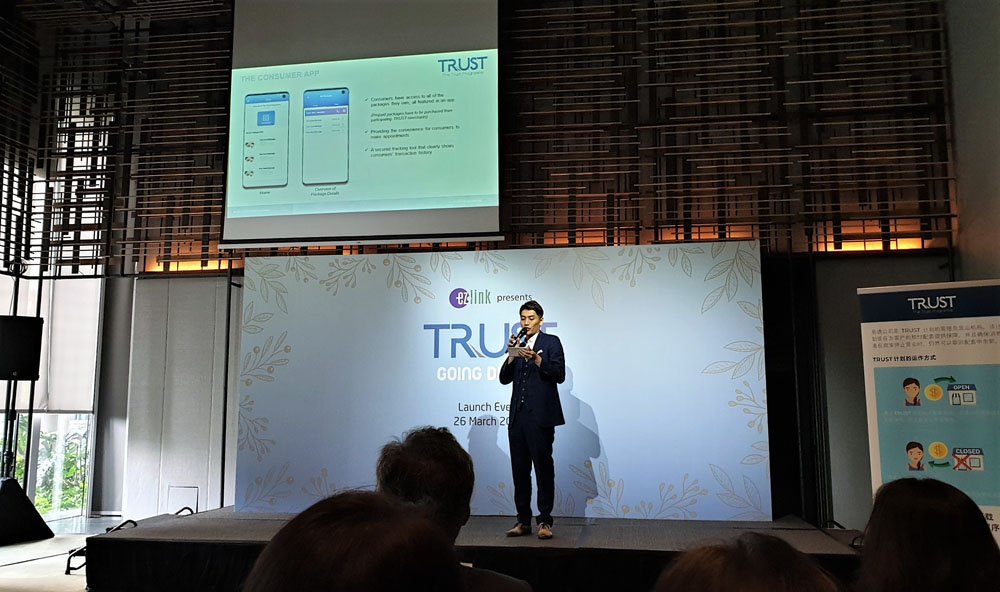 This protects you because your money will stay with an established company.
Most of us who reside in Singapore would know how well-trusted EZ-Link is. This is a brand that has been around for nearly two decades – we literally grew up using EZ-Link's contactless card to navigate Singapore's public transport system. Therefore, you are definitely in safer hands parking your money with EZ-Link than with some newly-sprouted spa outlets.
---
How to Benefit from EZ-Link TRUST Programme as a Consumer? 
When shopping for spa services, please find one that has signed up under the TRUST Programme. Look out for a TRUST decal displayed at the doors or at the spa counters.
You can also view the spa merchant list here. If your interested spa is not already there, urge them to sign up with the programme so that you can get the necessary protection. :)
Once you have decided what you want to buy from the spa outlet, the merchant will guide you to make payment through the TRUST Merchant app (likely via a tablet).
You can then follow up by downloading the TRUST mobile app to view transaction information such as package bought, sessions used and balance of funds. You'll also receive SMS notifications from EZ-link whenever a transaction is made.
Simple enough? For more information, you can check out the TRUST Programme official website.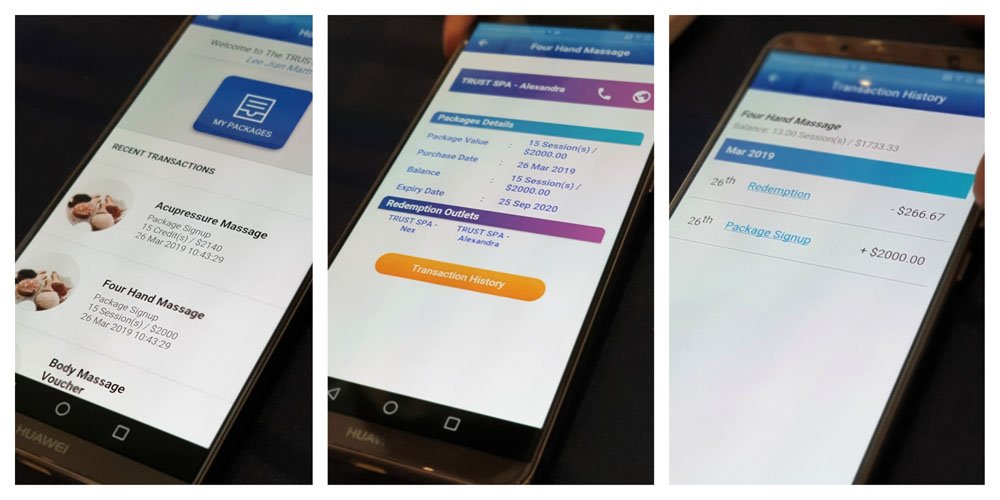 ---
How we can force the Spa Industry to Improve
I'm glad consumers can now be better protected. When I wrote the article about my bad experience with a spa in 2016, I'd urged someone to do something about the notorious spa industry in Singapore.
The beauty spa industry is one of the notorious industries in terms of the number of consumer complaints received. I hope some companies can take the lead and revamp the way the beauty spa industry operates in Singapore. ~ Nicole Lee, Owner of myBeautyCravings (2016) (see source)
Sadly, the beauty industry still topped the list of complaints made to Consumers Association of Singapore (CASE) in 2018. The major complaints were about loss of prepayments when businesses closed down abruptly and aggressive sales tactics used.
The only way we, as consumers, can help improve the beauty industry is to patronize only spa merchants who are signed up under the TRUST Programme. This will force businesses to join the programme.
When more join the programme, we'll get better options and protection.
---
Fun at the Launch Event: EZ-Link TRUST Progamme
Enough of the serious stuff. Let me share about my fun experience at the event.
I arrived at PARKROYAL on Pickering, which is an eco-friendly hotel located next to Chinatown Point. The facade is one of a kind and synonymous to Singapore's Garden-in-a-City concept.
If you think only the facade is nice, take a look at the lobby waiting area. I really wanted to sit there and relax a little, but I was running late.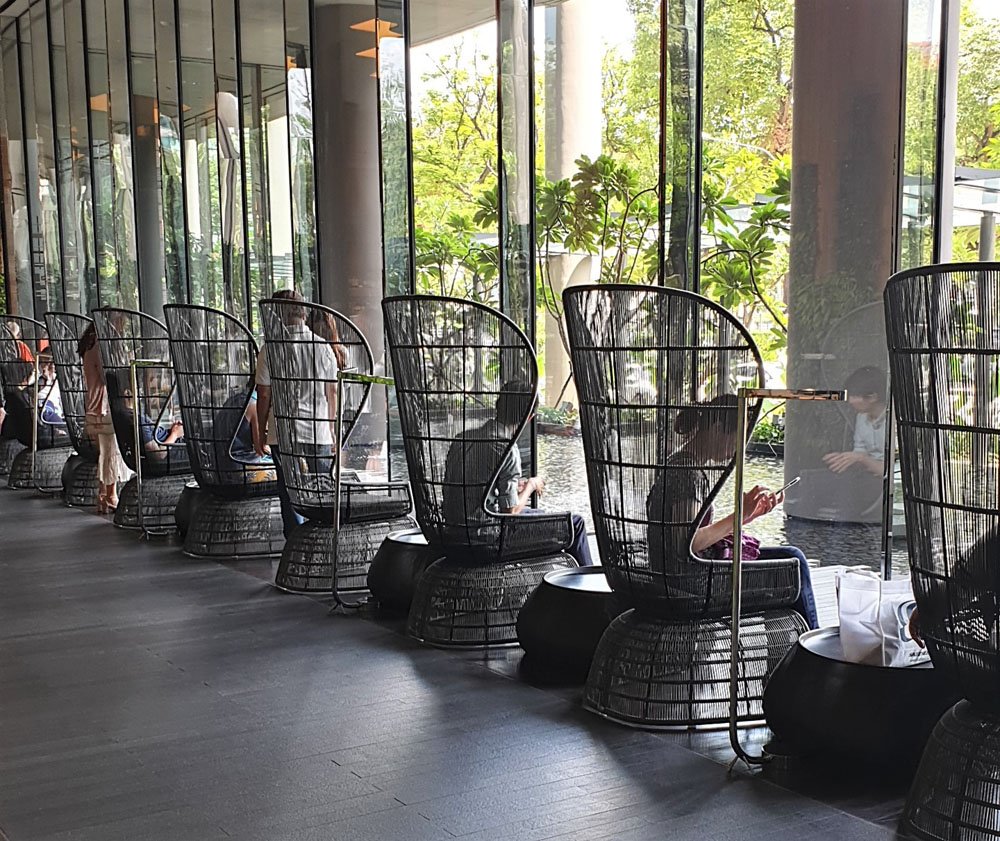 After registration, I down two cups of caffeine – one cappuccino and one macchiato. The coffee was machine-prepared and served by the staff.
Now, did you know that I just set up personal goals for a better lifestyle – you'll read more about this in my next post. Well, one of the goals was to cut back on caffeine. Today was the first day and I failed. I guess this caffeine habit will be one of the hardest to break.
Caffeine Addiction: For info, I'm writing this draft immediately after the event at Coffee Bean. And this is my 4th cup of caffeine. I think I need professional help here! LOL!
Sorry to digress. So, this TRUST Programme event was hosted by this handsome deejay from a radio station. I didn't manage to register his name, so sorry, ladies! If you know who he is, do share it with our readers. See, he's quite popular with the ladies!
Oh wait, the ladies look gorgeous too! This guy is so lucky! ;)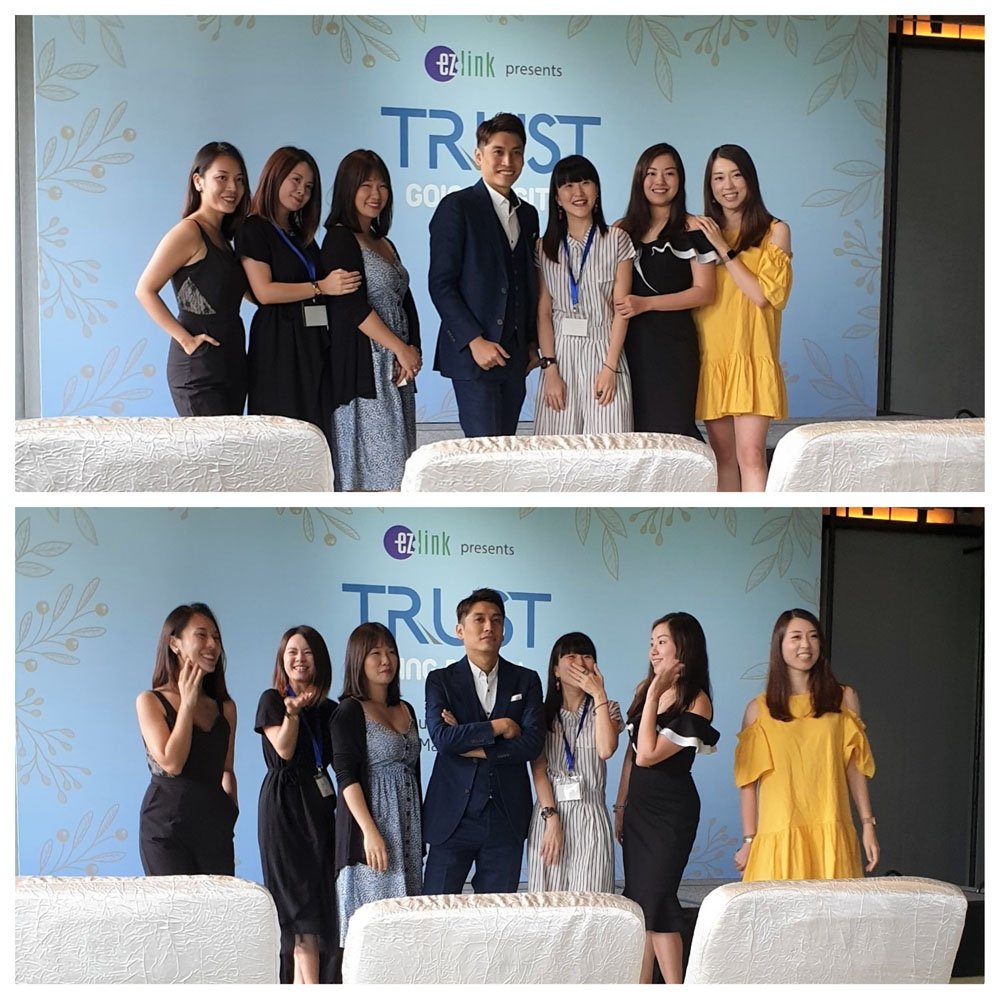 Oh dear. It seems like he wasn't too pleased with me taking a candid shot of him. I thought I was a good sniper. Alas, I was discovered. LOL!
I won a little Gift by Answering a Question
It was a short and engaging event. Questions were posed and participants can win gifts by answering questions. Participation were active until the last and so-called most difficult question.
All of a sudden, no one was raising their hands or shouting out answers. Great, I finally have the chance to be heard. :)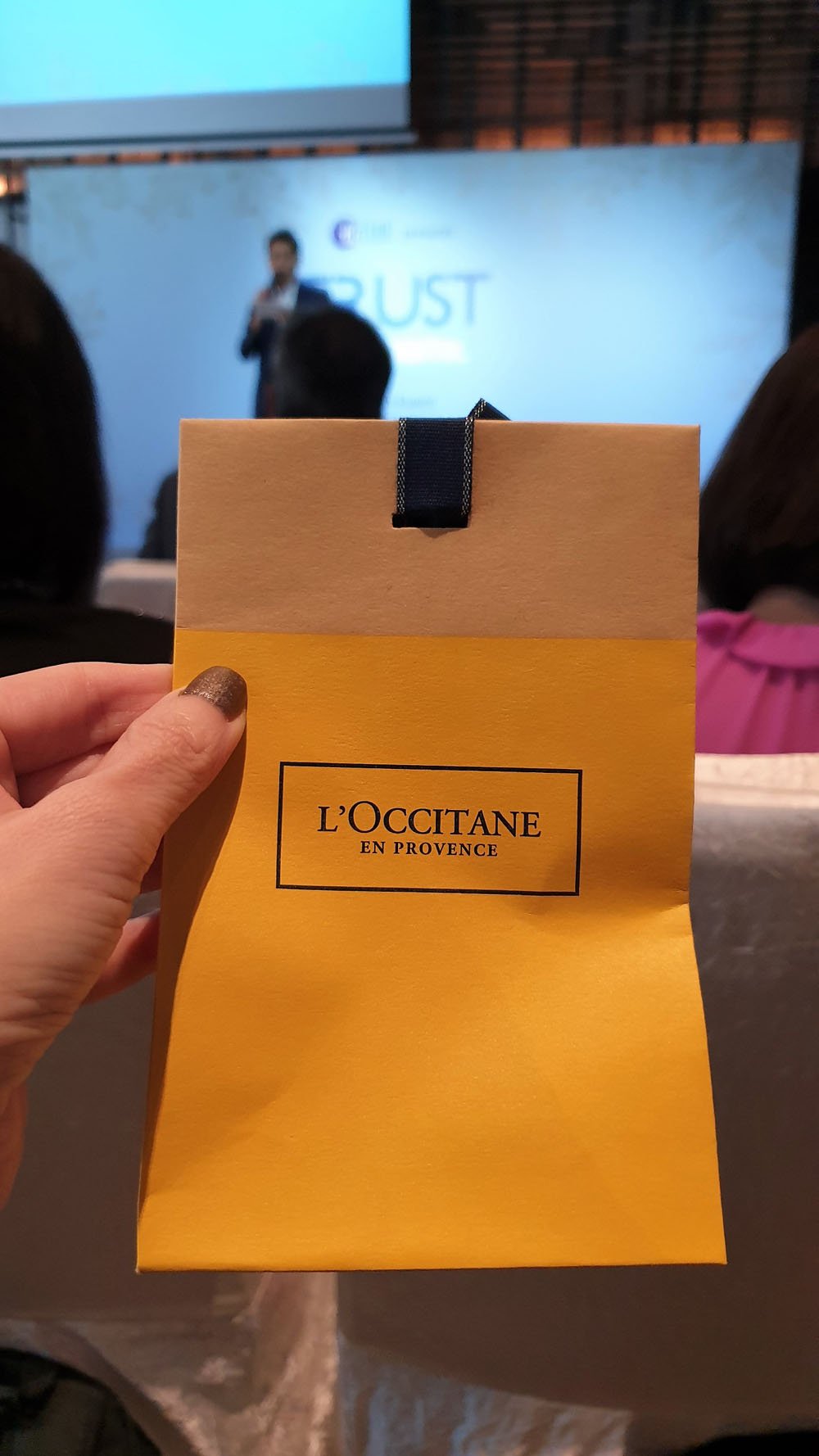 Luckily, I was taking down note for the purpose of this article and knew the number of spa merchants who have already signed up under the TRUST Programme. It's 48 by the way (as of 26 March 2019. :)
Well, I really hope we'll see more merchants coming on-board the programme for the greater good.
When the presentation concluded, we were able to view demo of how the apps work, both from merchant and consumer's perspective. That's also the time for media to ask questions.
After clarifying some doubts with the staff, I was ready for the first meal of the day. The light refreshments from PARKROYAL on Pickering comprised smoked salmon, dim sums and tarts. I didn't take a lot because one of my other personal goals was to "Eat Well".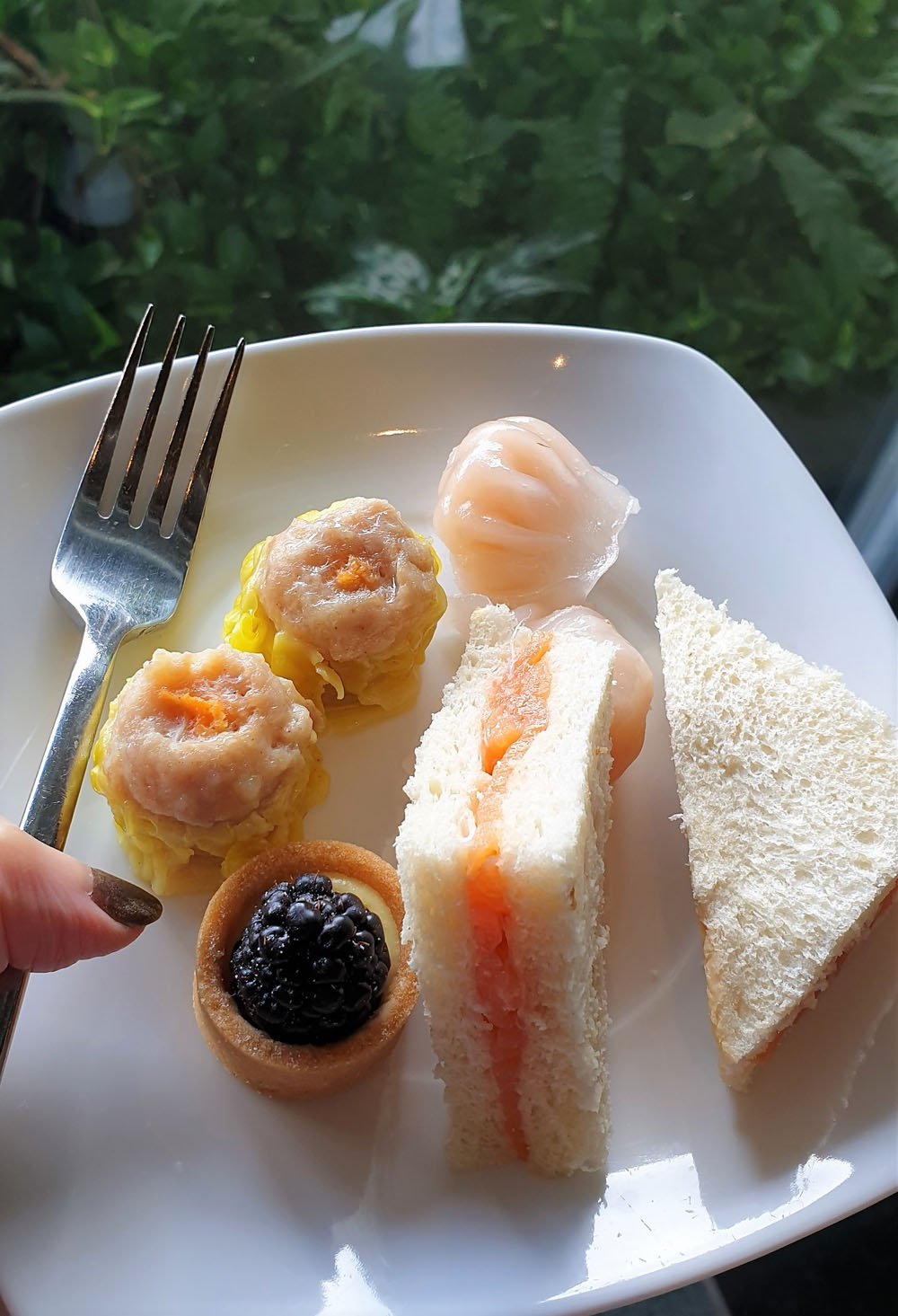 Created our Handmade Marbled-Coaster Door Gift
There were also booths for guests to create their own door gift – a customized marbled coaster. You'll just sprinkle nail varnishes into a solution, dip a coaster in and lift it up. Let it sit for 15 minutes, and viola, a handmade and customized coaster to bring home.
Unfortunately, my coaster was very different from what I'd envisioned. I sprinkled blue, yellow and pink and longed for pastel but got a warm-shaded coaster instead.
Served me right. I'd asked the staff for instruction and she demonstrated by sprinkling brown varnish into my design. :(
Aiyoh! Why brown lah? Ha Ha. Anyway, if you are interested, this booth was manned by TheBareCollective.
---
Door Gifts for Media Participants
I was about to leave the event and collect my door gift when the PR contact called out to me. Apparently, media guests get more stuff. Maybe because we have extra work to do post-event? :)
In any case, I don't think it's appropriate for the other event guests (those from spa) to be receiving some of the gifts below:
Ez-Link Card with a cute hello kitty design
Hydra Defence Gel Cream from Bella Marie France
Hair Booster Shampoo from Svensons
One Key Takeaway
If there is only one thing you can walk away with, please remember to check that your selected spa is TRUST-registered before making large-sum prepayment. Stay protected, guys!
---
That's all I have for you today. If you love more of such honest reviews, please feel free to connect with me. Just click the button below to subscribe and you'll also get access to all my exclusive contents. Chat soon! 
SUBSCRIBE
(Visited 183 time, 1 visit today)