Are you struggling with super-thick hair? Do you find yourself having to constantly explain to people why you aren't happy with your luscious and age-friendly crown? Worry not as I'll share with you some insider tips on how to manage thick and puffy locks, as well as some of the daily life inconveniences that chunky-hair owners struggle with.
The next time your friends chide you for being discontented, just show them what you'll read in the next section.
---
6 Annoying Facts of Having Super Thick Hair
Whenever I complained about my super thick tresses, people would tell me how much they envy my voluminous crown. Yes, it's true that I don't have to worry about hair loss for a very long time. However, I'm not sure if the trade-offs are worth it.
Check out some of the inconveniences of having dense and heavy crown.
1. I can't keep my hair short
Short hair has too little weight to hold down voluminous crown. That's why I've been having long hair for most part of my adult life. That makes my life so interesting-not.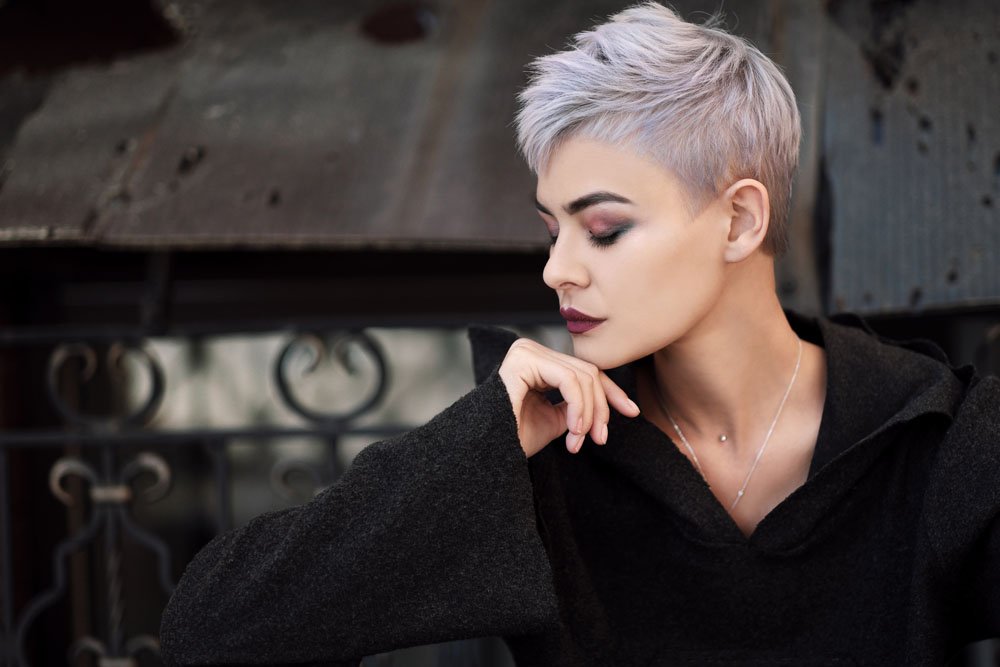 2. I don't look good in plaits
Whenever I attempt to braid, the plaits would look too thick to be associated with the concept of modern beauty. Also, the shorter layered strands would stick out stiffly like pine needles.
3. I empty my shampoo and conditioner much faster than you
Yes, I probably deplete my shampoo thrice as fast as you. And it doesn't help that owners of thick, bulky tresses often have to keep them long too (see point 1). So this combination can be double whammy for the wallet.
I need three pumps of shampoo. How many do you need?
4. I spend ridiculous amount of time on blow-drying
This is the most inconvenient part – my tresses take forever to dry. Even with a blowdryer, it would take so long that I don't even bother.
That's why it's not unusual for salons to assign two staff to complete the blow-drying job. One would stand on my left and the other on my right, playing a game of tug of war with my tresses while I secretly lend power to the weaker side so that my neck won't break.
5. I spend money to damage my crowning glory just to look normal
Since my teenage years, I've subjected my tresses to harsh chemicals just to keep them soft and non-puffy. These treatments – straightening, relaxer, rebonding – weren't cheap and can easily cost above S$200.
For a teenager in the 90s, that was a lot of money! Working as a part-time tutor for most part of my tertiary life helped finance this extravagance. Sadly, the investment was just an attempt to look normal, not stylish.
6. I will never achieve soft and silky "wind-blown" effect
I bet you've seen those shampoo ads where models swung their head to trigger a wind-blown effect in slow motion.
Unfortunately, I will never achieve those dreamy effects. Instead, what you may expect to see are heavy chunks of my locks struggling to stay in the air. My friends have also complained about getting hit by the pokey ends of my thick tresses when I attempt such a model-like swing. ☺
50 Years of Inconveniences for 20 Years of Benefits – Worth it?
Living 50 years of inconveniences during the prime time of my life, only to enjoy 20 years of "bald-free" benefits in my older age. Is it worth it?
Luckily, there are ways to mitigate the inconveniences brought about by thick hair.
---
8 Ways to Manage Thick Hair (Includes Tips from Yoon Salon)
Over the years, I've accumulated enough tips on how to manage bulky crown. You are in luck because I met up with Yoon Salon recently and had the chance to gather extra tips on how to style unusually thick manes. Check them out!
1. Keep your hair long
Even though your chunky tresses would consume lots of shampoo and take a long time to dry, please don't cut it short. Instead, have it over the shoulder as this length would have enough weight to make your mane look sleek, flat and less poofy.
2. Layer your tresses, but let it be done by a well-trained stylist
Many stylists would get overzealous when layering off bulky locks. Please make sure you find a stylist who is well-trained as the layering needs to be done properly.
I vividly recall an unfortunate episode when I visited a random heartland salon years ago. The stylist happily snipped off a large portion of my hair using a pair of thinning scissors. She then proudly showed off the huge pile of chop-offs on the floor as if that was a testament to her cutting prowess.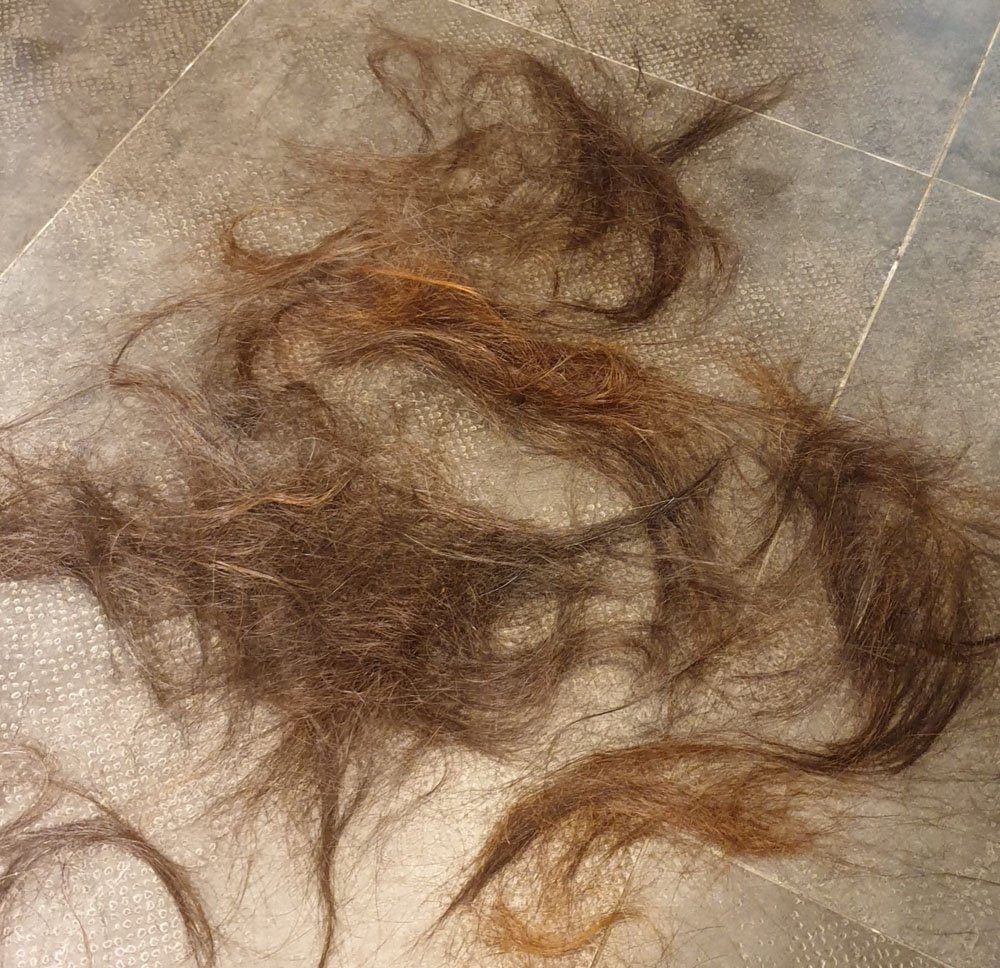 Sadly, the "anyhow" layered strands got entangled easily even when blown by just a soft gust of wind. I also couldn't run my fingers through the mess, and let's not talk about using a comb – that was completely out of the question. Eventually, I had to chop off my hair, which was quite a painful decision.
And then I was back to a poofy mop.
3. Rebond if you want short hairstyle
I've mentioned that one of the ways to manage thick hair is to keep it long. However, you can also have it short if you rebond it. The rebonding process would transform your coarse tresses into fine, straight and "obedient" strands.
Just be prepared to spend 5 to 6 hours at the salon.
4. You can perm your chunky locks and still look good
It took me many decades to realise that thick hair can also look good in perms. In the last two years, I've attempted perming twice and was extremely delighted with the results.
One thing to note though – the top half of my tresses had to be rebonded, while the lower half was permed. So it was a "Rebond + Perm" treatment. Prepare your moolah!
5. Blow dry briefly (to reduce frizz)
Blow-drying my tresses would take forever, and I hardly follow through till everything is completely dry. However, I would always dedicate a short two minutes of quick blow-drying as doing so helps reduce static and flyaways.
Experts have also suggested that an ionic hair dryer works better than normal dryers.
6. Add some highlights and go for lighter shades
Should thick tresses go for dark or light coloured dyes? Although dark colours tend to make things appear slimmer, it doesn't work the same in this context. Based on my experience, dark colour can make dense locks look chunkier. That's the reason why I prefer light or medium brown hues.
Thick mane can also benefit from colouring techniques. So far, highlighting has provided great results for me as the multi-dimensional look helps soften the chunkiness.
7. Quick Fix: Wear a band or tie up your tresses
When I am in a hurry, I often wear a band or tie everything into a ponytail. This will hide the puffiness of my thick mane within seconds.
Remember to go for thick and strong bands if you want it to stay firmly in place on your rebellious crown.
As for ponytail, adjust the height to suit the occasion – the more casual the setting, the higher the ponytail goes. To look stylish in a ponytail, you can give the top some volume by backcombing, loose braiding or just holding up a small strand with a clip.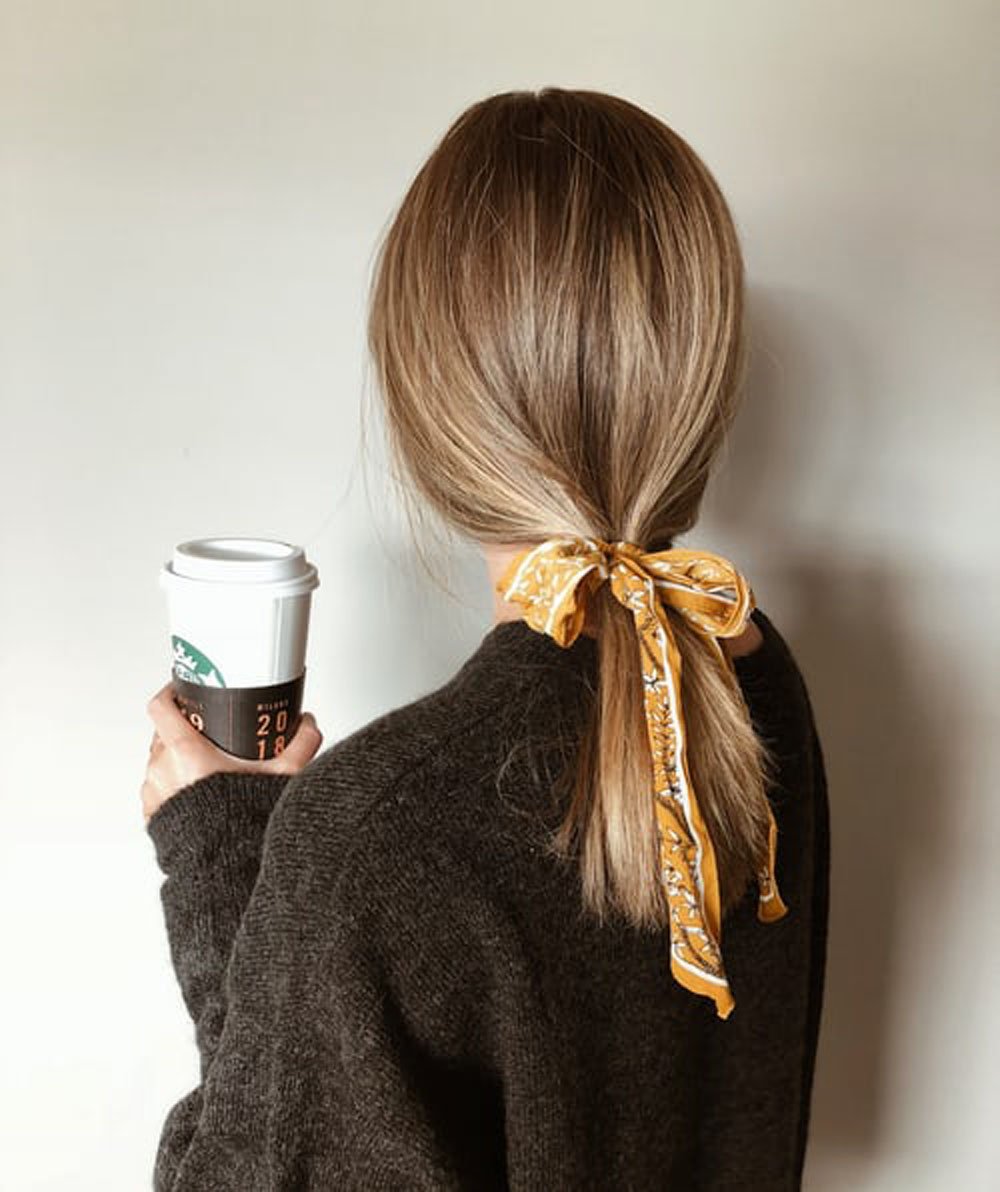 8. Apply rich hair treatment or oil
I've left this tip as the last as it's one that many are aware of. However, it is still worth mentioning as it works.
Those with chunky locks should be able to take to rich and heavy conditioners (or treatments) well. You can also double up these treatments with a light application of hair oil.
And that's all to the tips I have for you, folks. Hope you've found them useful. A special thanks goes to Yoon Salon for giving us additional expert tips!
---
About Yoon Salon: Affordable No-frill Hair Salon at Orchard Road
Yoon Salon is a cosy no-frill salon located at Midpoint Orchard, which is an easy stroll from popular shopping malls such as 313 Orchard, Centrepoint and Orchard Central.
Located on the ground floor, you won't have any difficulty finding the salon. 
OUTLETS: Other than Midpoint Orchard, Yoon also has outlets located at Havelock II and Queensway.
What stood out to me was their irresistibly affordable first-trial rate at S$28 for any of their premium services (as at time of writing). I was surprised to learn that even complex and lengthy services such as rebonding, colouring and perming also qualify for the first trial rate. All you need to do is to visit its website and fill up the form to claim the offer.
I also understand that guests would be served a pack of macarons and bottled mineral water. That's a thoughtful gesture especially during such pandemic times when hygiene is of paramount concern. By the way, I've tried the macarons and let me tell you this – they were so yummilicious! I couldn't stop at one even though I'm normally not a fan of sweet stuff. Gosh, I'm missing them already!
Other than the treats, Yoon Salon also has a dedicated photo corner to help customers take before-after photos. Each customer will walk away with these digital photos that document their hair transformation journey. Find out more about their services through the link above, and don't forget to claim your first trial offer while it lasts.
---
This post is brought to you by Yoon Salon
---
Pin This!
(Visited 461 time, 1 visit today)