Are you in your 30s or 40s and are starting to get those bothersome forehead wrinkles that make you look older and angrier than you really are? I've just visited another aesthetic clinic – Dr Yvonne Goh Aesthetics and will be sharing my first impression and honest review of the clinic as well as the Xeomin Botox treatment I've received.
Those who have been following me know that I've been receiving botox treatment and other services from my regular clinic for the past three years.
Must Read:  $208 to get rid of Forehead Wrinkles (Botox Treatment)
What'd prompted me to try out another clinic was to give myself more options, which would be useful on occasions when I couldn't get an earlier slot from my regular clinic. Another reason to engage with more than one clinic is to receive second opinion on what're needed for one to age well.
Without any further ado, here's a chronological order of my experience at Dr Yvonne Goh Aesthetics.
---
The Reception at Dr Yvonne Goh Aesthetics
The reception staff who also appeared to handle phone inquiries and booking appeared professional and spoke well.  I believe the warmth and friendliness often experienced at my regular clinic would slowly develop once I've established a closer relationship with the new clinic.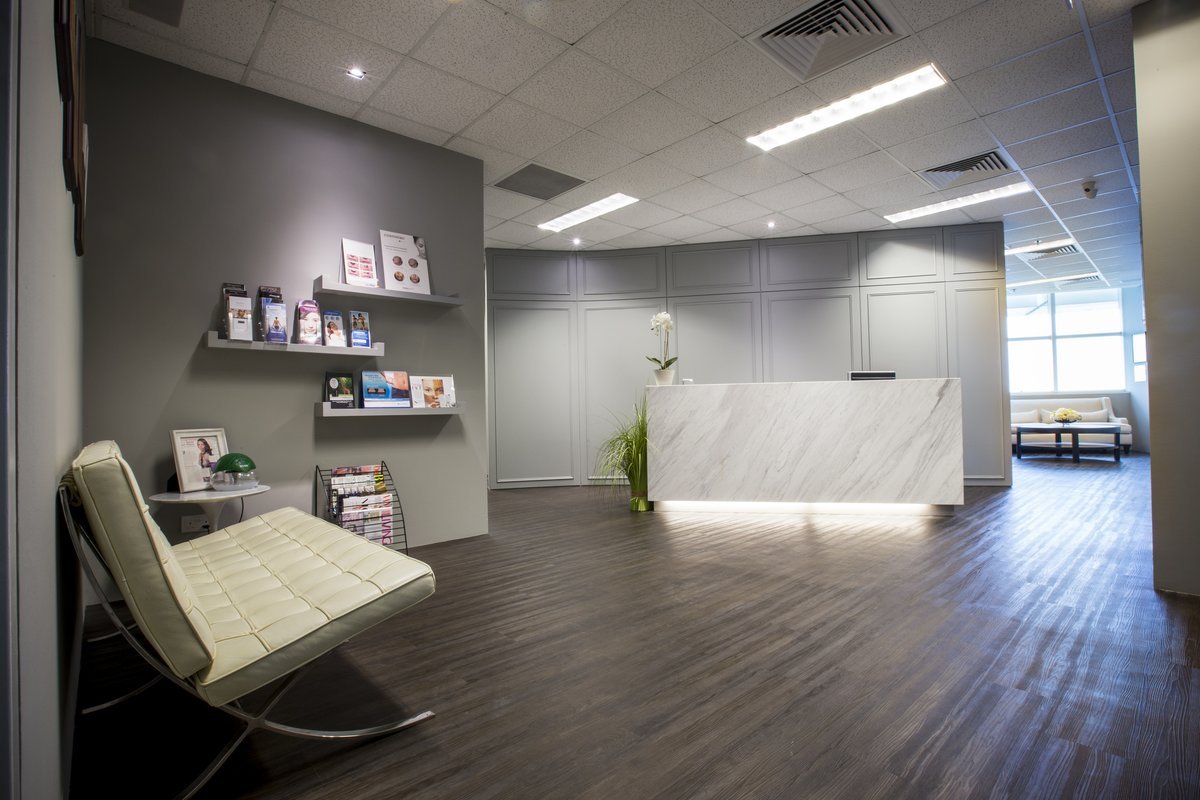 The wait at the reception was about 20 minutes, which felt longer than my usual visit to an aesthetic clinic. The reception staff did apologize for the wait. So perhaps this wasn't a common occurrence.
---
Consultation with Dr Yvonne Goh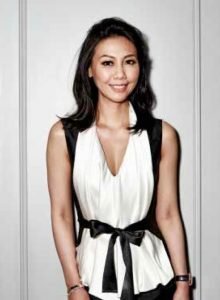 Dr Yvonne Goh appeared younger and friendlier than on TV. She was affable and quick in suggesting procedures that could improve my appearance, including the following:
Botox for 3 areas (Frown Line, Forehead Lines, Crow's feet) – each area charged at $300 to $500
Filler around the eye area to reduce tear troughs – $800 (1 syringe of Restylane)
Filler into Nasolabial folds – $900 (1 syringe of Juvederm)
---
Botox Pricing at Dr Yvonne Goh Aesthetics
I like what she had suggested. However, I was taken aback by the pricing for botox. It would be upwards of $900 for the three areas recommended for me, a rather steep climb from the under-$300 received at my regular clinic.
Though Dr Yvonne Goh's pricing may be close to the industry norm, I didn't find it practical to spend $900 for a procedure that could last as short as a few months (I was told to be prepared for my forehead to stay wrinkle-free for just 2 months).
Xeomin – A Cheaper Alternative to Botox
Upon knowing the price I used to pay for botox (below $300), Dr Goh suggested a cheaper option called Xeomin which is a German-made Botulinum Toxin A, as compared to the more popular and established US-made Botox (Allergan).
I have used Botox as a generic term to refer to botulinum toxin because of its popularity. In actual fact, Botox is a product line manufactured by Allergan. Dysport and Xeomin are two other products that perform the same function as Botox. For ease of reading, I will continue to use Botox to refer to Botulinum toxin.
It would be $300 (or $321 after GST) for two areas – 1) Forehead and 2) Frown lines and included free touch-up during a post-treatment review (2 weeks later). This $300 does not cover under eye-area which I used to receive at my regular clinic.
See Also: Erase Under-eye Wrinkles with Botox
---
Dr Yvonne Goh Aesthetics vs My Regular Clinic
The following are some differences I couldn't help noticing between Dr Yvonne Goh Aesthetics and my regular clinic.
#1: Botox Charged by Area
Botox was charged by area instead of units at Dr Yvonne Goh Aesthetics. I believe many other clinics also charged by areas. However, I felt that charging by per unit is a more transparent way in letting the customers appreciate the value of services received.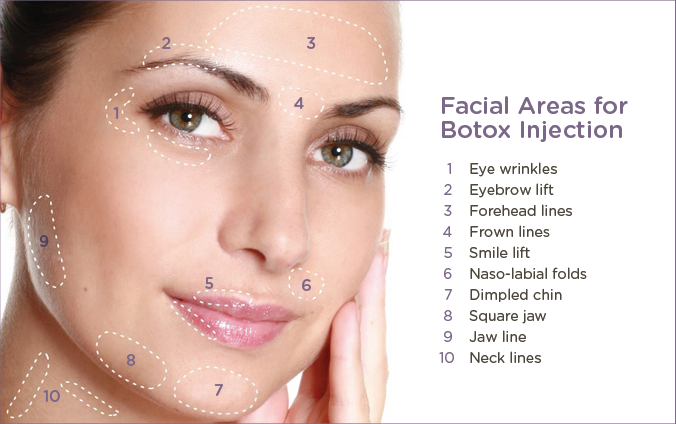 #2: Pricing advised by Doctor
Pricing was advised by the doctor instead of by admin staff. There's nothing wrong with this, and I reckon this could even be a common practice in the industry. But I do very much prefer my regular clinic's approach of not letting the doctor be in the discussion when it comes to pricing.
To me, that seemed more professional.
#3: Immediate Treatment after First Consultation
After the consultation, I was caught off-guard when told that the doctor was ready to treat me immediately.  Having only booked for a consultation, I was planning to do further research and read-up before coming on another day to receive treatments. I was totally unprepared for my face to be receiving minimally-invasive procedures that day.
"We've already reserved a slot for you", Dr Goh said as a matter of fact and still maintaining her pleasant disposition. Though I wasn't pressurized into taking up the treatment, I did feel "paisei" (feeling bad) about the slot that they had reserved for me.  So I agreed hastily to perform one of the recommended treatments – Xeomin, skipping the chance to google about its effectiveness and reliability. Dr Goh assured me that Xeomin has been used extensively in Europe and is as effective as Botox (Allergan).
#4: Pay before Getting Served
Payment needs to be made before treatment. This was the first time I needed to pay before receiving aesthetic services. From the customer service angle, I was wondering if they were afraid their customers would run away without paying.
I doubt so, but inevitably, that was how I felt.
#5:  Good Memory Required
The doctor scribbled the pricing and recommended treatments on a piece of paper. I was hoping that I would be given a copy of that for reference.  If I'd not jotted down quickly on my mobile memo (for the purpose of writing this post), I would have forgotten about half of the info shared during the consultation.
---
Pre-Injection of Xeomin Botox 
After payment, I was brought into a treatment room where a staff started numbing my forehead with an icy device. After about 20 minutes of numbing, I couldn't help myself but asked the polite staff whom I was chatting happily with on when the numbing process would end. It was 1 hour and 20 minutes since I first stepped in and I was getting very hungry. LOL.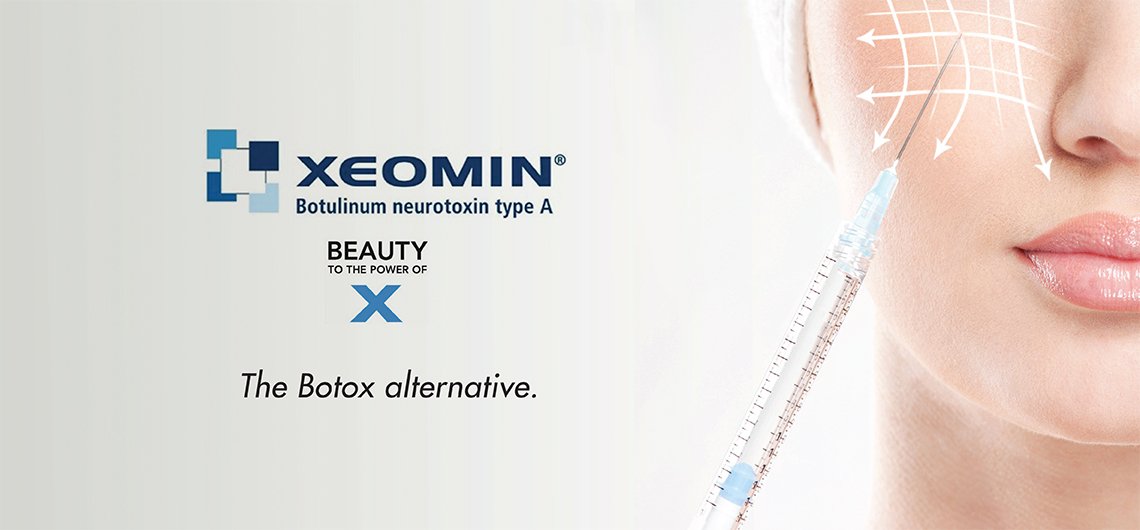 Based on my experience, ice numbing normally only takes a couple of minutes, with the doctor standing by to give the injection. I definitely wasn't expecting a service that lasted as long as a facial mask treatment. =)
---
The Injection of Xeomin Botox
The injection was very swiftly made. Poke Poke Poke Poke Poke within seconds and I was done.
Dr Yvonne Goh said she wanted to reduce the duration of the pain. It was probably effective. But being poked multiple times within a few seconds was something I had to get used to.  Thank god, the discomfort was over in seconds.
Pain level: 2/10 
The total duration between walking into and out of the clinic took 1.5 hours, which was longer than what I was used to. Perhaps that had to do with my empty stomach because a hungry man is an angry man. =)
---
Post-Treatment Care 
Post treatment care was verbally and casually mentioned – no exercising, no alcohol, no massage. For newbies to botox, do google online on the full list of aftercare including not lying down for a few hours etc.
I was lucky to have received a detailed sheet of post-treatment instruction from my regular clinic when I was a botox newbie and that had helped me remember very clearly on what to avoid.
---
The Results of Xeomin Botox Treatment
I didn't notice any distinctive difference between Botox (Allergan) or Xeomin. Both were effective in removing forehead and glabella wrinkles.
Xeomin seemed to take effect quicker – as fast as within the same day (70%), based on my personal experience.
Let me present you with the before-after photos of Xeomin Botox Treatment.
The 11 Lines (Glabellar Wrinkles)
By day 7, the eleven lines between the brows were only slightly visible even though I was frowning hard.
Forehead Wrinkles (Raise forehead)
The forehead lines were mostly erased except for some shallow creases at the top-most part of my forehead, near the hairline.
---
Touch up on Day 13
I returned on Day 13 for a post-treatment review. Dr Yvonne Goh gave me additional jabs to paralyze the shallow ridges between my brows.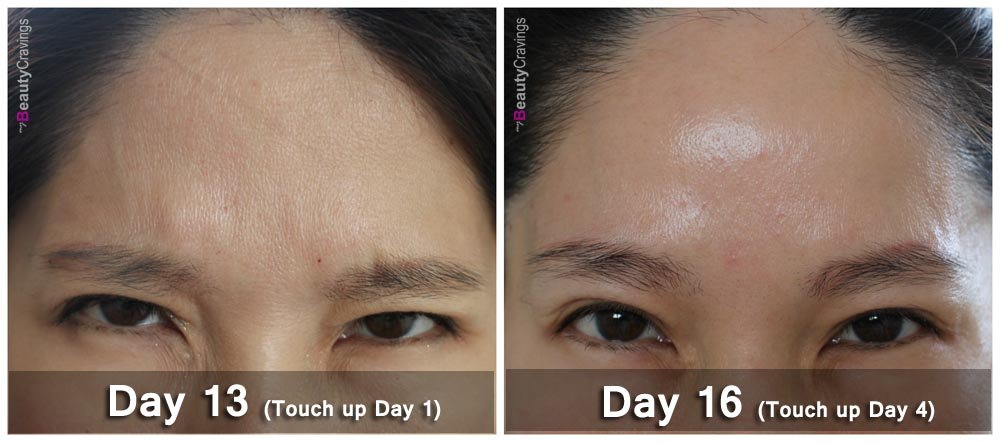 The next target was to eradicate the dynamic lines at the top-most portion of my forehead.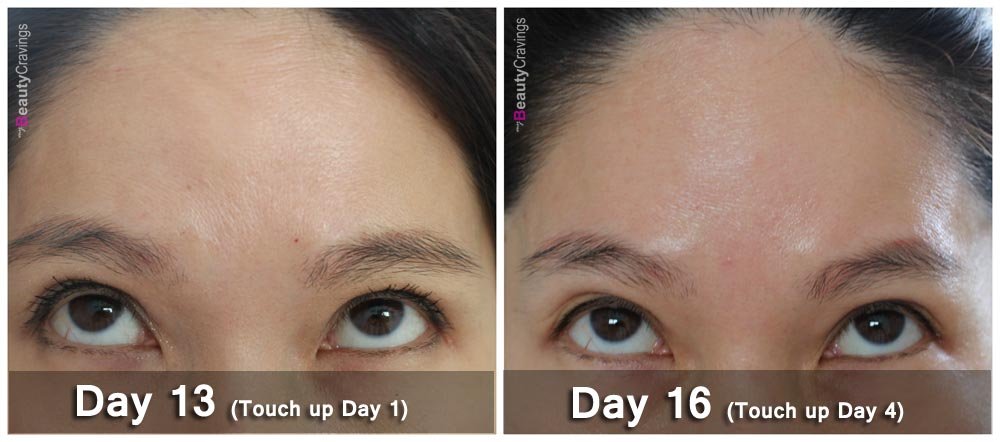 After the additional units during touch-up, my overactive muscle above my right brow (your left) was able to relax and no longer ache.
I was told that 34 units of Xeomin were administered in total. Let's see if they last as long or longer than Allergan. I will update it here later.
Just to recap, additional units given during touch-up were covered in the initial fee of $321.
---
The Consistency of Clinic Services
On my second visit during post-treatment review, I was served immediately and left the clinic within 15 mins of arrival. Numbing took only seconds with the Doctor in the room standing by to inject.
It appeared to me that the service wasn't very consistent, considering numbing took 20 minutes during my first visit.
---
Recommendation
Essentially, I've paid more to receive a "cheaper" product and to have treatment in fewer areas (excluded undereye). So at a price level, I do prefer my regular clinic.
But it's always good to have options and to try new things. At least, I learnt from my personal experience that Xeomin works as well as Botox (Allergan). And on occasions when I need something that would have a quicker onset of effects, I could reach out to Xeomin. Who knows, maybe I'll discover in time to come that Xeomin lasts longer than Allergan. That, well, I have to wait for a few months to find out.
Post-Update on First Treatment (23 April 2017)
Xeomin botox effect lasted for about 3.5 months and mild wrinkles started to resurface. However, it was only until 4.5 months from day of injection that I felt an urgent need to book my next botox session.  I am pleased with the lasting effect of Xeomin. 
Would I go back to Dr Yvonne Goh again? Definitely. I was initially apprehensive as Dr Goh was poking my forehead so fast I was concerned if she would be accurate.  After seeing the results, I have to commend her for her great skill and experience. The result turned out perfect, balanced and natural.
And I am beginning to feel more confident in her skills and expertise, such that I can attempt to be a little less fussy over service and consistency. In fact, I am considering whether to embark on other aesthetics treatments recommended by her.
Post-edit After Second Treatment (14 July 2017)
I have a very different opinion after the second treatment.  First of all, I was told that the clinic has gotten news of this review. Apparently, the rate I'd paid for Xeomin was a discounted rate which I wasn't aware of on the day of treatment. Hence, you may expect to pay more. I thought I should let you know!
I'm not sure how the discount came about as I'd paid for the treatment and did not reveal my website address nor my visitor statistics in exchange for an editor's discount. But, thanks to the clinic if indeed there was a discount given without my knowledge.
Secondly, wrinkles returned after two months. I'm not sure why the effect didn't last as long as my first treatment.
Thirdly, I still prefer that treatment is charged based on per unit than by per area for price transparency. So sadly, I may not be returning. But I will miss Dr Yvonne Goh's skill in botox administration. Revised Rating: 3.5/5 for overall clinic experience.
---
Do you enjoy such honest reviews? If you like to get notified of my new posts, just click the button below to subscribe. I'll even give you some free and exclusive stuff. See you there!
This post may contain affiliate links, meaning I earn a commission if you make a purchase, at no cost to you. Read my full disclosure for more info.
(Visited 3,477 time, 1 visit today)