Hey all, I've just learnt of a discount code for Giga Plan and want to share it with you. When you enter this Giga Promo Code – nsnUaM, you can enjoy a cheaper price off your first-month mobile subscription rate.
PROMO: Enjoy a discounted rate of S$15 for a 45GB plan during your first month subscription (or $9 for 6GB and $42 for 75GB). What's more, Giga is offering a free upsize to all its plans! More details below.
---
What's Giga?
Giga is a telco, fully owned by Starhub, a major telco player that has been operating in Singapore for 20 years. Therefore, you know you'll be in good hands with Giga since it's essentially still Starhub, only that it comes under a different branding.
The major difference is a digital-focused service by Giga. If you know how to use mobile apps, you should feel very comfortable switching from brick and motar telcos (e.g. Starhub, M1, Singtel) to Giga.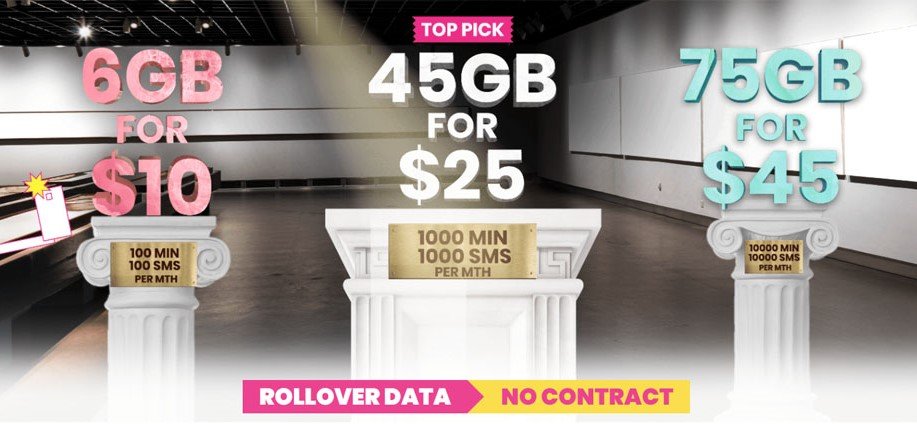 I switched to Giga and Paid Less for More
All these years, I had been a Starhub subscriber. When I saw a Giga promo about 2 months ago, I was interested but apprehensive in making the switch. I was wondering if the service and coverage would be as good as the key Singapore telco players that I've been used to?
What if I needed help? Would I get timely service?
Thankfully, I figured that I rarely needed help from the call center or retail store when I was with Starhub (or M1 in the past). Furthermore, Giga offers contract-free plans, which means that if I'm unhappy at any moment, I could easily cancel the plan.
These reasons motivated me to make the switch from Starhub to Giga, and I'm so glad I did. Because I'm essentially paying less for more. In the next section, I'll list down everything I love about Giga after using it for 2 months.
---
7 Things I love about Giga Plan
1. Generous Roll-over Data
I love how I can roll over unused data for up to two renewal cycles. If you are having the 45GB plan, and say you used up only 10GB this month, you would start the next month with 80GB of data (35GB + 45GB).
Isn't that awesome? Nothing is wasted! LOL!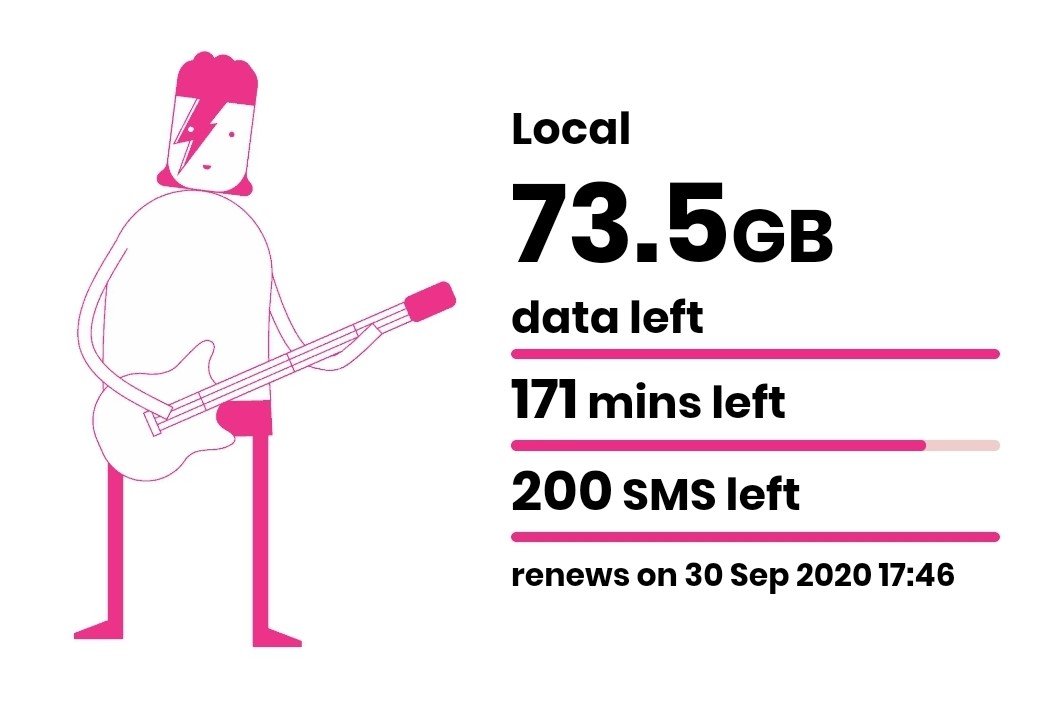 2. No Contract that ties me down
As I've said earlier, I was initially apprehensive about switching to a new telco, especially a "virtual" one.
But the contract-free plans made it easy and a no-brainer to give Giga a try.
3. Sign-up is super easy
How easy is it to sign up when you can do everything without leaving your home?
You just need to download the Giga app on your mobile, and follow the clear and simple instructions (only a few steps). Best of all, the SIM card can be delivered to your home at your preferred date and timing. I paid $2 for the courier service which I thought is cheap.
This must be the easiest and most hassle-free telco sign-up I've experienced.
No queue. No waiting.
4. It's cheap for what you get!
There are 3 Giga plans to choose from:
5GB Upsized to 6GB ($10)
25GB Upsized to 45GB ($25)
50GB Upsized to 75GB ($45)
Update (Jan 2021): Giga has provided free upsize to all its plans. You are effectively getting a lot more data at the same price.
The most popular tier is the $25 (45GB) plan. You can choose your desired plan based on your average monthly data usage. If you are keen, remember to apply promo code to enjoy the discounted rates – $9 (6GB), $15 (45GB) and $42 (75GB) – for your first-month subscription.
Giga Promo Code
"nsnUaM"
For info, the plan that I'm having is called a pop-up plan. As its name suggests, it only pops up during special promotion offering 20GB 40GB at S$18. This plan only offers 200 call minutes and 200 SMS, but it works for me based on my usage pattern. Do note that the promo code doesn't apply to pop-up plan.
5. Generous Bundle Thrown in
Other than an attractive data size, you also get free caller ID, free incoming calls and SMS, and the following generous bundle thrown in:
45GB Plan: 1000 sms, 1000 call mins
75GB Plan: 10000 sms, 10000 call mins
Essentially, the price of the plan would likely be the final amount you need to pay. Because how does one use up 1,000 or even 10,000 call minutes, on top of the free incoming calls?
6. Super Cute & User-Friendly Interface
I'm so in love with Giga's user interface. They have creative and adorable characters/mascots that made me smile every time I use the app.
I also love the colour scheme which is exactly the same colours used for my namecard.
Normally, I'll use the app to monitor my data usage. But we can also use it to apply for value-added services, such as data roaming or extra data or talktime.
Giga's Data-Roaming offers good value
I've checked out Giga's data-roaming plans which is similar to Starhub's. It's very attractive when compared to other telcos. For instance, I only need to pay $5 for a 1GB plan that would last me for 5 days in Asia Pacific countries, such as Japan and Taiwan.
If 1GB is not enough, you can easily add another 1GB as and when the data is used up, through the app.
I love the flexibility Giga offers.
7. As Fast as Established Telcos
Performance-wise, I have not found any difference between using Giga or Starhub. The connection is as fast as the established player, and the reception and coverage is equally good.
Well of course! They use the same network.
I often use it as mobile hotspot for my laptop and could do my work without any lag. In fact, I'm tapping on my hot spot right now while writing this review because the cafe I'm working at has weak signals.
---
Recommendations: Who I recommend Giga for
So, are you convinced that Giga is a good mobile plan? I've been recommending it to many friends over the past one month (just like how my best pal introduced it to me). This was way before Giga re-initiated its referral plan.
The only group of people I wouldn't recommend it to are people who are not digital-savvy and who find it challenging to operate mobile apps. I also would not recommend it to those who do not understand English.
If you are familiar with mobile apps (you should be if you are reading this) and are looking for a reliable and fun telco in Singapore to switch to, I highly recommend Giga. Rating: 5/5
Remember, don't forget to apply the Giga promo code below which will give you some savings.
Giga Promo Code: nsnUaM
Also check out other great promo codes and deals I have for you. Hope you've found this article and discount code useful. Connect with me if you like to get notified of my latest and 100% honest reviews – just click the button below. See you soon!
SUBSCRIBE
(This post was first published in March 2020 and last updated in January 2021)
This post may contain affiliate links, meaning I earn a commission if you make a purchase, at no cost to you. Read my full disclosure for more info.
(Visited 6,959 time, 3 visit today)