Hey guys, I'm back with part 2 of my 8D Langkawi Travelogue. Ready to hear the fun things I did in Langkawi in a week? Let me show you my Langkawi itinerary for Day 5 to 8. Lots of fun stuff, I promise! For better story flow, you may want to check out part 1 of this Langkawi series which covers itinerary for Day 1 to 4.
Alright, ready? Let's dive straight into Day 5 for our week-long Langkawi Trip.
---
DAY 5:  LANGKAWI MANGROVE TOUR & TANJUNG RHU BEACH
Good morning, Day 5! Today, we would have an amazing day cruising through a UNESCO Geopark Mangrove. Having grown up in South East Asia, I'd never really been excited about "mangrove" because it reminded me of mud, exposed roots and mostly unattractive shrubs. Well, this tour changed my perception!
No wonder the general reviews of this UNESCO site were so good! I'll share more in a detailed day by day post, but in summary, you'll get to feed school of fishes in the sea, interact with lots of adorable monkeys in their natural habitat, watch eagles soar above you, enter a bat cave and more.
It's one of the best tours I've joined and many of you know I'm not a big fan of guided tours. So that speaks a lot about the quality of this amazing tour. I'd booked mine at a random kiosk near Cenang Beach. 
TIP: There're a few variations of this Langkawi Mangrove tour (refer official site), covering different number of destinations and lasting between 1 to 4 hours. It may be cheaper to book the tour at physical travel kiosks off Cenang Beach area although you'll have to clarify what the tour includes. Alternatively, you can book the tour online.
Ok, I'm feeling so excited just remembering the things I did on that day. The guide was soooooo professional, knowledgeable, humorous and spoke good English. Ok Ok, I'll reserve more for the Day 5 travelogue. :)
Our tour also included visiting a fish farm and spending time at Tanjung Rhu Beach. We were then dropped off at our Hotel in Tanjung Rhu.
In the evening, we decided to return to Tanjung Rhu beach and I'm so glad that I did because watching sunset there was such a glorious and memorable event. Little did we know that there was a lovely sandbar on the beach. We stayed there for an hour and took countless photos and videos. It was such a mesmerizing sight!
And, what was in store for the night? Well, since there's no real night life to speak of at Tanjung Rhu, we drove all the way to Kuah, a town in the southern part of the island. Actually, it's just a 35 minutes' drive because the island is small.
TIP: See what I mean when I said having a rental car in Langkawi is useful? You can go anywhere at anytime and explore more places and food. Most importantly, the island is quite laid back and the roads are not congested.
Went straight to Wonderland Food Store which was highly-raved online and even recommended by our tour mates. Unfortunately, we thought the food was not really outstanding. For the things that we'd ordered, the sauce/gravy was too sweet and thick that it overpowered the real taste of the seafood. Price was reasonable though.
The next and final activity was to shop at Langkawi Parade. We were hopeful because some said it was the biggest mall in Langkawi. Well, they may be right but this place was quite dated and reminded me of the Far East Plaza in Singapore. This could genuinely be the 'best mall' in Langkawi. 
Map Location for Day 5 Langkawi Itinerary
Tanjung Rhu Mangrove Jetty >> Langkawi Mangrove Boat Tour >> Tanjung Rhu Beach >> Kuah Town >> Wonderland Food Store >> Langkawi Parade
---
DAY 6: SHIFT BASE TO CENANG AREA & EAGLE SQUARE
Today, we had one of the best breakfasts in Langkawi, at Scarborough Fish & Chips. This open-air casual outlet was located near to where we stayed in Tanjung Rhu. Imagine munching the generous portion of Cod Fish with the sea right before your eyes. The food here is pricey by local standard but I thought it made a memorable experience, just because the view was so great! 
After breakfast, we checked out of the Sunset Bay Cottage and drove back to the eastern shore of Langkawi. Our final stay in Langkawi would be at Fuuka Villa, which is located about 1.4km south of Cenang Beach. Among the three hotels I've stayed in Langkawi, Fuuka Villa is my favorite! I will come up with a dedicated review soon to tell you why so.
We swam, chilled and enjoyed lazing in our cozy Fukka Villa till late afternoon. Then we made our way to the Langkawi Sky Cable, with the intention to visit just the Langkawi Sky Bridge, among the many attractions there. However, the Sky Bridge was sold as a bundle that includes Art in Paradise Langkawi. No way we could cover two attractions as the place was closing in an hour or so.
Feeling somewhat disappointed, we decided to stay for a while longer and explore the Oriental Village. There were some souvenir shops, mini attractions and a nice pond where you can feed the fishes.
INFO: Are you adventurous? If you are, there's a popular activity at this part of the island – Langkawi Zipline Adventure. 
On the way back south, we made a brief stop at Perdana Quay Light House before driving all the way to Kuah again.
After parking the car, I literally abandoned my partner and dashed 200m towards Eagle Square. The panicky me was chasing after the setting sun. :)
No, I didn't want to miss it. And I'm so glad that I managed to enjoy and capture this glorious sunset at the Eagle Square (with my partner, he caught up :)) Wow! I certainly wasn't expecting Langkawi to offer such a beautiful sunset view from a touristy site. This island was full of surprises!
When the last light was gone, we attempted to do some shopping at Langkawi Fair Shopping Mall and HiG Duty Free Complex. Well, I can't say that I enjoy the shopping scene in Langkawi. It's a beautiful place for beach and nature, but certainly not a shopping paradise. 
Back in Cenang Beach area, we stopped by at Janggus Cenang Seafood and enjoyed a delicious and fresh seafood dinner. Some said this place is pricey. We thought it's very budget-friendly for the kind of food that we ordered (e.g. tiger prawns, la la, fish etc for rm120).
Before returning to my lovely hotel in Cenang area, we revisited the DFS Loyal Maxim beside the seafood restaurant and bought another pile of chocolates. Let's see if we would get more chocolates tomorrow…okay, you know we would, right? :)
Map Location for Day 6 Langkawi Itinerary
Scaborough Fish & Chips >> Check-in Fukka Villa >> Langkawi Oriental Village >> Perdana Quay Light House >> Kuah Town >> Eagle Square >> Langkawi Fair Shopping Mall >> HiG Duty Free Complex >> Janggus Cenang Seafood >> DFS Loyal Maxim
---
DAY 7: MOST TOURISTY DAY IN LANGKAWI 
Getting somewhat familiar with Langkawi by Day 7, we drove to Warung Desa Tanjung, a Malay stall to have an authentic breakfast with the locals (Yay! No more KFCs!).
Thereafter, we made our way to Langkawi Oriental Village (again) and paid for the bundle deal (rm55/pax). The cable car brought us up to Langkawi Sky Bridge, a must-visit place in the island. It's also the most touristy place I've been in Langkawi.
Well, they insisted that we pose and take a photo even though we said we were not interested in buying it (rm25/photo). But it seemed like we would have to smile and pose to the camera before we could move through the system. Ha Ha. Nay, we didn't buy. Hate touristy stuff as always!
The Sky Bridge is well worth a visit though (rm5/pax). Just ignore the tourist trap and you'll be fine.
Did you know? You can either take a cable all the way up to the Sky Bridge or hike up Malaysia's oldest mountain in this Skytrail Guided Trek. The hike takes just 45 minutes as it starts from the middle station. This tour package also includes admission to Sky Cab, Sky Rex, Sky Dome, Sky Bridge, and 3D Art Museum.
Next, we visited Langkawi Art in Paradise which is similar to what you'll do in Trickeye Museum. We had a fun time trying to take make-believe photos and spent more than an hour there.
What's up for lunch? Today, we would be having German lunch in Langkawi. Don't laugh, okay? Well, the food at German Food Corner may not be authentic, it was super delicious and served in such a generous portion I could only finish half of the Cordon Bleu. Luckily I have a partner who never refused more protein. :)
We left Oriental Village at 2pm and the rest of the afternoon was spent chilling in our lovely Fukka Villa. We sipped tea by the patio, swam, ate chocolate, surfed net and well….just RELAX!
When our growling stomach reminded us to stop "chilling", we made our way to Cactus Restaurant & Cafe, a dim and open-air restaurant that served decent food at reasonable prices. We even got to enjoy some live music. 
Since this was our last night in Langkawi, we decided to load up as many chocolates as our 7kg luggage allowance could take. Our final loot was acquired at The Zon Duty Free Zone and a DFS shop in Cenang Mall.
Map Location for Day 7 Langkawi Itinerary
Malay Local Breakfast Stall >> Cable Car Ride >> Langkawi Sky Bridge >> Langkawi Art in Paradise >> German Food Corner >> Relax in Fukka Villa >> Cactus Restaurant & Cafe >> The Zon Duty Free Zone >> Cenang Mall 
---
DAY 8: GOODBYE, LANGKAWI
So sad, we would be departing the amazing Langkawi Island, that'd offered us so much in our week-long stay.
Before saying ciaos, I gulped down my leftover Chardonnay and had our brunch at Old Town White Coffee, located within Cenang Mall. The Nasi Lemak ordered was not bad.
On our way to the airport, we refilled the petrol and returned our super-cool rental car that'd brought us to so many wonderful places in Langkawi. If you are pondering if you should drive in Langkawi, I will say "Go for it!". The roads on the island aren't busy and car rental is affordable. We spent only S$30 per day. 
Many would rent a scooter as it's even cheaper. Well, we did that too, but you've got to pray that it doesn't rain because we weren't that lucky!
Map Location for Day 8 Langkawi Itinerary
Old Town White Coffee >> Refuel Car >> Return rental car at Langkawi Airport >> Bye Bye, Langkawi
Don't you think Langkawi is an amazing island? It offered us so much more than what I'd expected and I honestly wouldn't mind revisiting it again. Especially so when air tickets are available for as low as S$100 (Singapore-Langkawi) via Scoot. We bought ours at just S$90/pax. 
Okay, that's all for today. I'll churn out the day by day posts soon. In the meantime, if you have any questions, just pop it into the comment field.
If you like to get notified of newly-published posts, click the button below to subscribe. You'll also get access to all my exclusive stuff. See you there!
SUBSCRIBE
This post may contain affiliate links, meaning I earn a commission if you make a purchase, at no cost to you. Read my full disclosure for more info.
---
Related Post:
Pin This!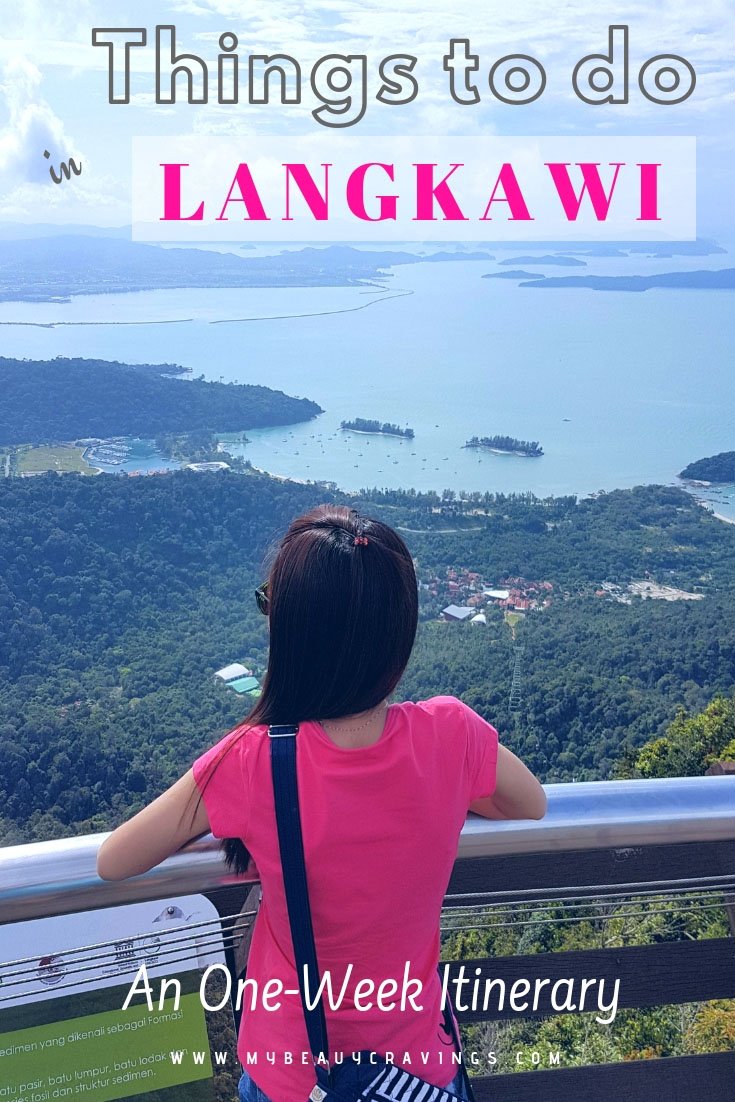 (Visited 316 time, 1 visit today)