I'm hardly a fan of museums and often get bored quickly, but was totally enthralled by the National Museum of Singapore when I revisited it in 2020. It is one of the best museums I've been to, and I said that not because I'm a Singaporean. This oldest museum in Singapore was well organised such that Singapore's history was shared like a story as I walked through the exhibits.
Other than hard facts and history, I was also well-entertained by the multi-media exhibits that tickled all my senses. I highly recommend the National Museum of Singapore as a must-visit attraction in Singapore. In fact, it is so good I would even recommend locals to revisit it if they have not been here in recent years.
Read on as I'll share which are the must-see exhibitions within the museum, so that you can start your visit from the most important ones.
---
No time? Here's how to plan your visit to National Museum of Singapore
Visiting a museum is often a time-consuming affair, requiring at least a few hours to walk through various exhibitions and understand the meaning behind each exhibit.
All thanks to free admission offered to Singaporeans and PRs, I was able to split my visit to the National Museum of Singapore over three occasions. Each visit took up at most 1.5 hours (I did it during lunch break), and I was able to explore the museum slowly, thoroughly and attentively. :)
Knowing the museum quite well by now, let me offer you a tip on how to best plan your visit to the National Museum of Singapore. This should be useful if you have limited time to spare.
TIP: Foreigners can get discounted admission ticket here.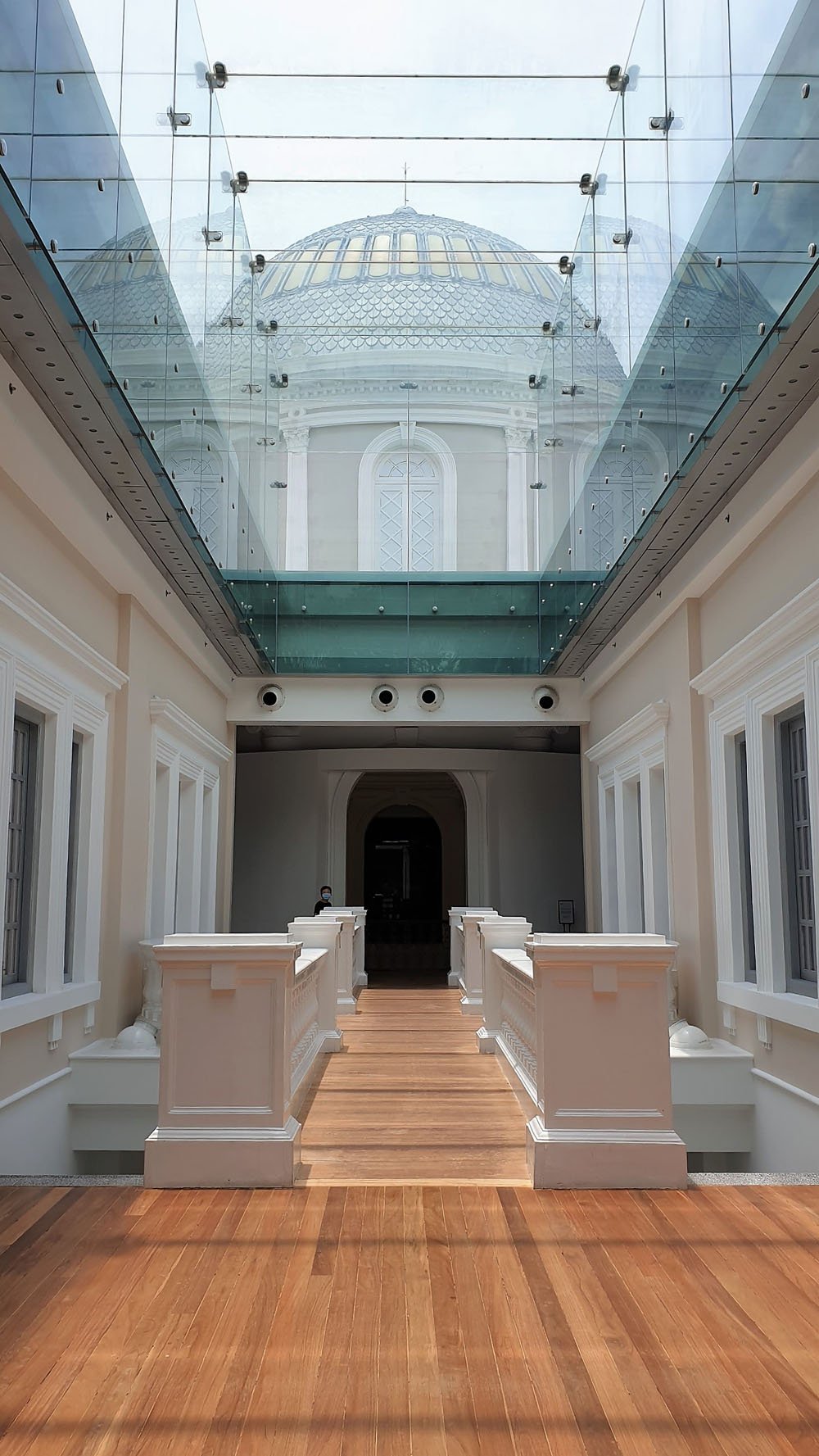 Recommended Museum Itinerary
The National Museum of Singapore has multiple exhibitions and it would be impossible to explore every single one of them in one visit. If you are short of time and need to pay admission, I recommend that you follow this itinerary:
Start your visit at Glass Rotunda (Level 2)**
Continue exploring Singapore History Gallery (Level 1)***
Have afternoon tea at Food for Thought
Photo opportunities with Doraemon (Temporary exhibits till 27 Dec 2020)*
If time permits, continue to explore Surviving Syonan, Modern Colony and other exhibitions (Level 2)
I've marked the importance by attaching asterisks (*) to each of them. The more asterisks, the more important it is to visit them. Now let me share with you my experience visiting each of them, in the recommended order of visit.
---
#1 – Glass Rotunda offers magical moments
Start your visit at Glass Rotunda (Level 2), where you immerse yourself in 3D multi-media experience as soon as you walk into the darkened room. Indeed, this is not your usual museum experience. Through the Story of the Forest, you'll be brought into a magical world and interacting with animated wildlife of the Malay Peninsula in the 19th century.
The reason why we begin the museum tour here is because the spiral and gentle slope would bring you to the next (and the most important) exhibition – Singapore History Gallery. 
TIPS: Towards the end of your tour within Glass Rotunda, you'll be presented another exhibition – "Singapore, Very Old Tree". If time is on your side, you can read through stories behind each of the 17 trees featured. 
---
#2 – Singapore History Gallery will inspire and move you to tears!
As you reach the end of the Glass Rotunda tour, you'll be immediately brought to the Singapore History Gallery (Level 1) without having to exit or enter any doors. This is a big gallery and you should allocate at least an hour to explore the exhibits. It would be well worth your time!
> RELATED: Why Marina Bay Sands SkyBar offers best sky view in Singapore
Don't forget to check out the 1967 video recording of Mr Lee Kuan Yew with The Press. There, you'll hear from Singapore's first prime minister the real struggles, pain and uncertainty of exiting Malaysia to become a nation. Nobody knew if Singapore, a tiny land without natural resources (we don't even have our own water) would succeed and be self-sufficient.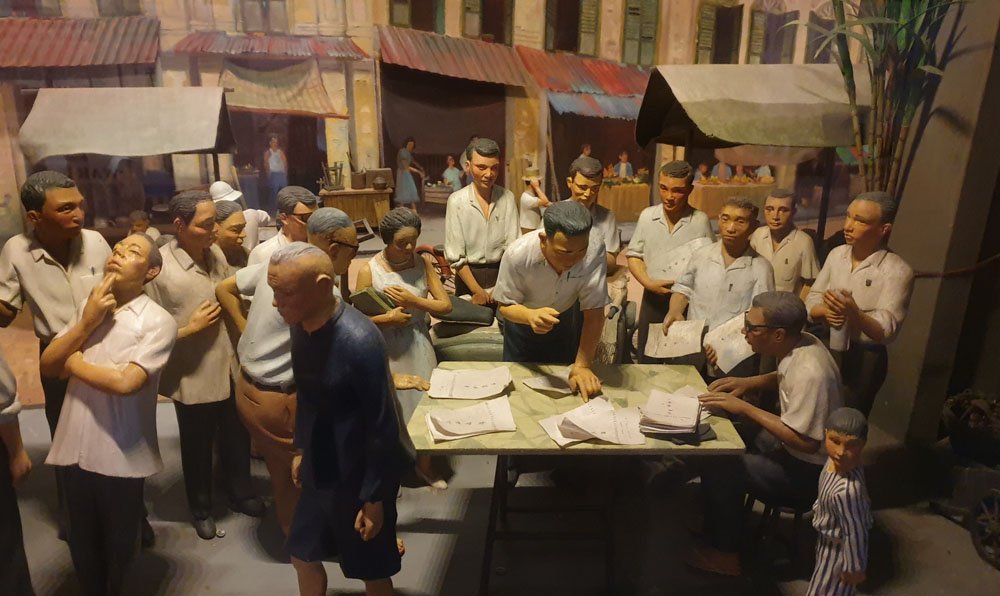 Luckily, we overcame all odds and are today, considered a successful and developed nation. However, back in those days, things were far from being certain. No one knew if we would even exist today.
Other than the videos and speeches, there are other interesting exhibits – from life-sized rickshaws to mock-up of HDB (public housing) in the 1970s – to help you understand Singapore's transformation. 
---
#3 – Take a break. Have a tea!
By now, you should be slightly exhausted and deserve a short break. You can have a cup of tea or casual western food at Food for Thought.
Alternatively, you can also pay award-winning Flutes Restaurant a visit if you prefer a more formal dining setting that comes with wine and all. 
---
#4 – Cute Photo Moments with Doraemon (Temporary Exhibition)
As at time of writing, we have more than a dozen Doraemons "guarding" the museum. These blue earless kitties make good contrast against the green grassy patch and white museum facade.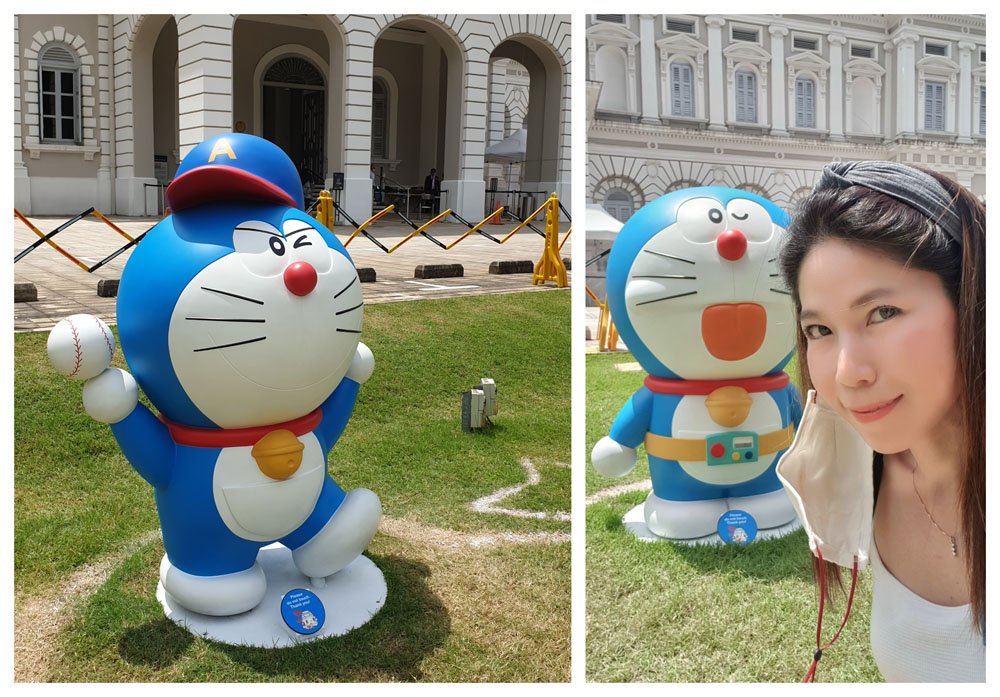 Go ahead and snap away as your photos will turn out perfect! When you are done, return to the museum as there are two more kitties at Level 1, near entrance. You may have to queue though! 
Doraemon's Time Travelling Adventures in Singapore ends on 27 Dec 2020. 
> RELATED: Everything you need to know about Sembawang Hot Spring
What has Doraemon got to do with museum? 
Honestly, anything that can bring in the crowd is good. During my first visit, the museum was so deserted I almost freaked out when I found myself alone within the historical exhibits (and I couldn't find my way out. LOL!). 
In my third visit, Doraemon successfully brought in the crowds and make the museum experience a more enjoyable one. It's always important to stay attune to audience's preference. If they like taking photos, go create some photo spots. :)
> RELATED: Fort Siloso Skywalk – Where great view, nature and history are blended as one
If we really do need a historical reason on why Doraemon was at the museum, this kitty originated at about the same time Singapore gained its independence. Yes, I know. It's a 50 years old cat. Kitty, can share your age-defying gadget or not?
---
#5 – Other Exhibitions at National Museum of Singapore 
If you still have time to spare, you can consider exploring the rest of the exhibitions such as Modern Colony and Surviving Syonan located on Level 2. 
Or check out the swinging chandeliers – Wings of a Rich Manoeuvre – on the same level.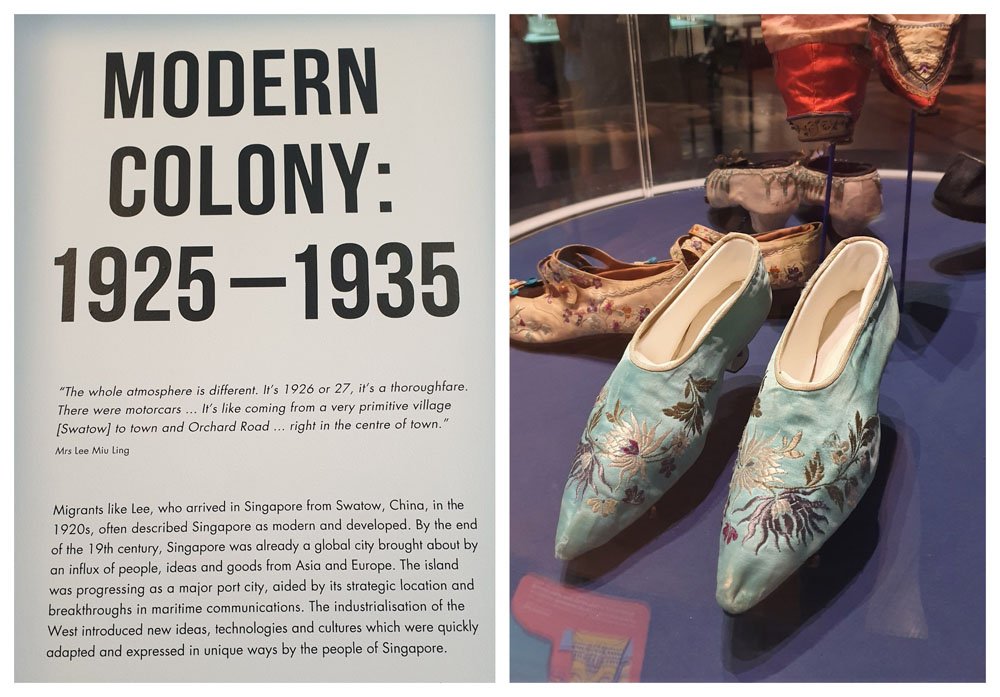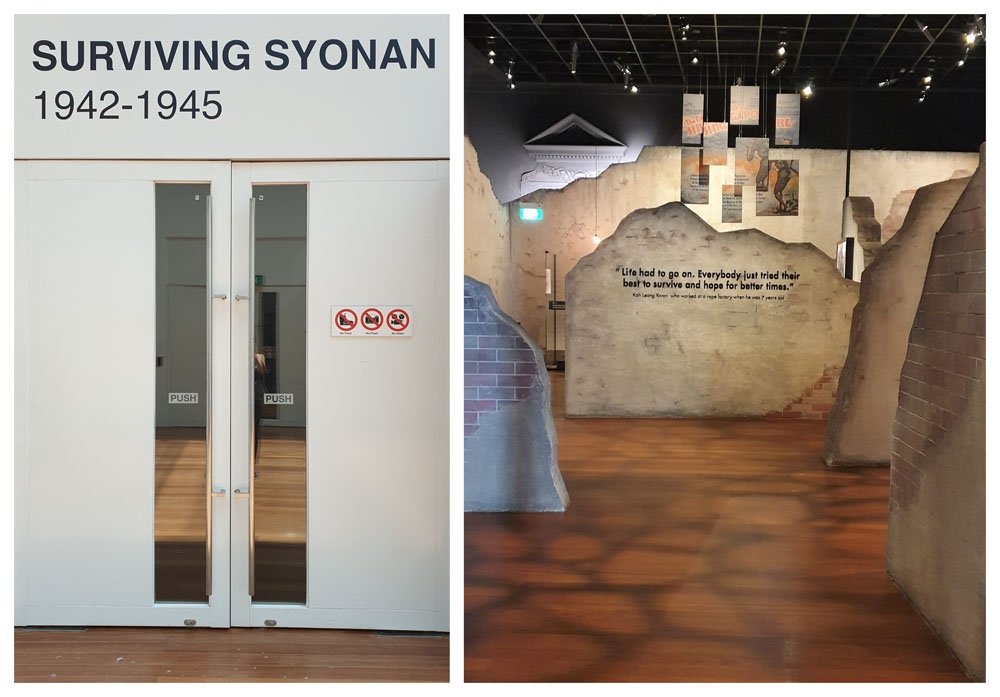 ---
How to get to National Museum of Singapore?
The easiest way for tourists to get to National Museum of Singapore is by train. You can alight at the following MRT stations – Bencoolen, City Hall or Dhoby Ghaut, and walk between 3 to 9 minutes to reach the museum. Bencoolen MRT is the nearest while City Hall MRT is the best-connected station.
Alternatively, you can arrive by bus if you are familiar with Singapore's bus network. This is the nearest bus stop to the museum. Click to view the bus service numbers.
TIP: Take a look at the following transport options if you are here in Singapore as a tourist – Singapore Travel Card and Singapore Big Bus Tour. They may help ease your logistics planning.
---
Tourist Attractions Nearby
Great! We are done with the museum introduction. If you are looking for more nearby places to visit, here are some within walking distance from National Museum of Singapore (click to see map locations):
And that's all I have for you. Do you find this article useful? How about sharing this post with your friends? Thank you. :)
Don't forget to subscribe to more honest lifestyle contents by clicking the button below. See you soon!
SUBSCRIBE
This post may contain affiliate links, meaning I earn a commission if you make a purchase, at no cost to you. Read my full disclosure for more info.
Pin This!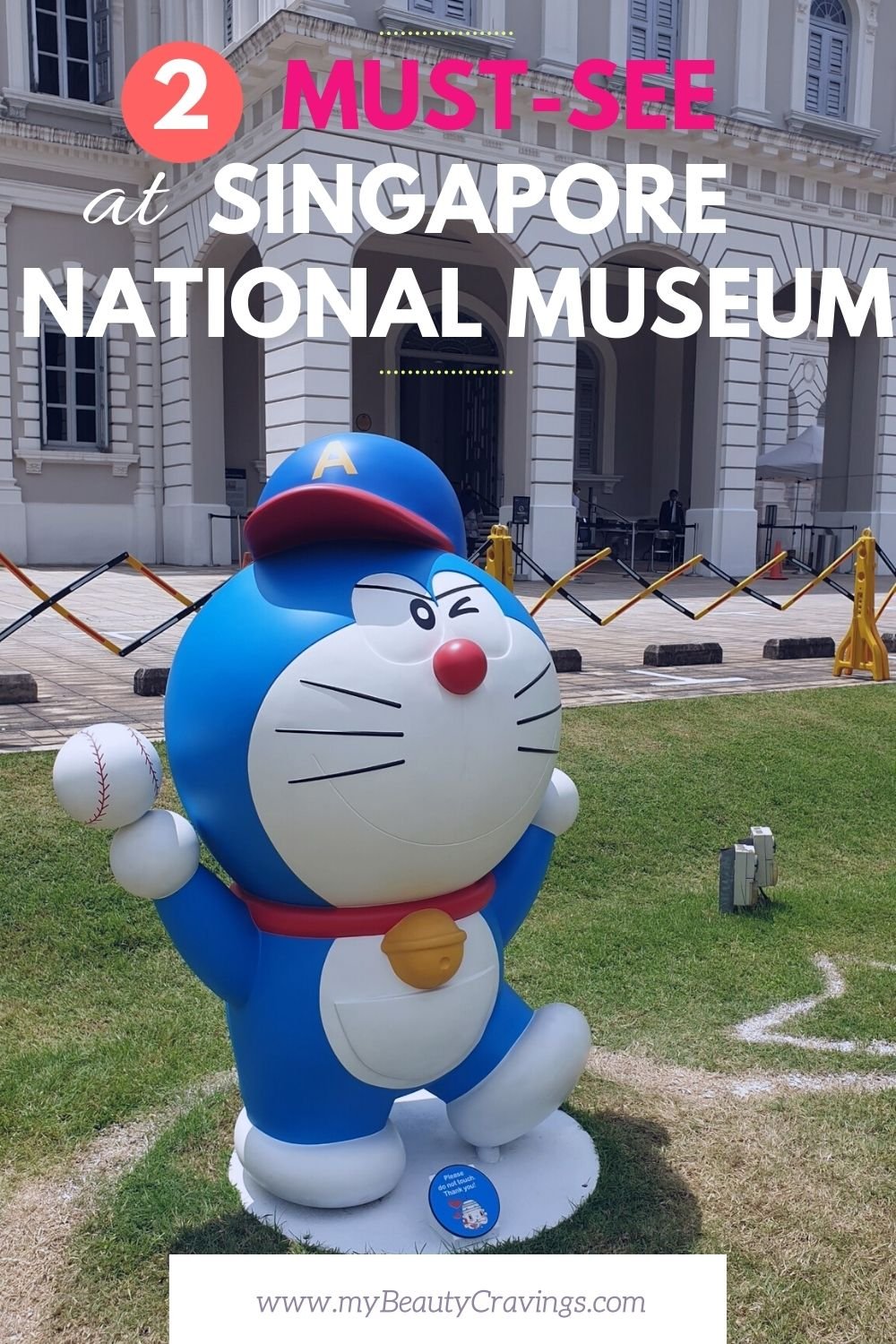 (Visited 634 time, 1 visit today)