Since the launch of this blog in 2014, I have reviewed numerous beauty products. But only a small percentage received 5-star ratings. There are even fewer that have been accorded Beauty Holy Grails status, which in my own definition are beauty products I loved so much I'd gone on to repurchase over and over again.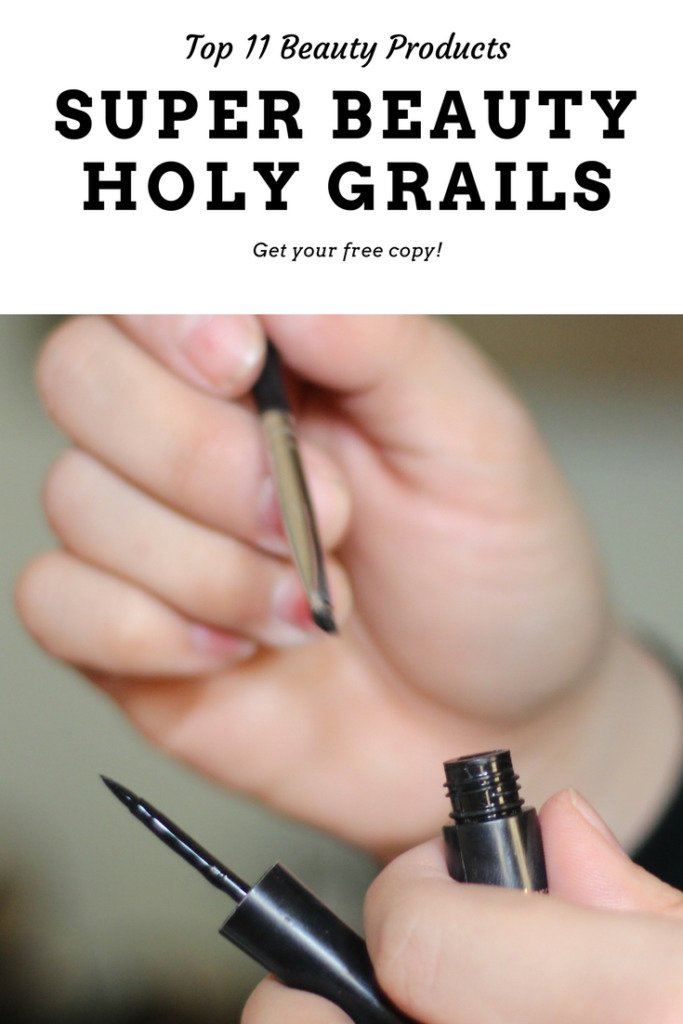 Today, I'll be talking about SUPER Beauty Holy Grails. What is the difference between Beauty Holy Grails and Super Holy Grails? I'll share more in a bit, but in a nutshell, SUPER holy grails are the cream of the crop of holy grails.
---
Beauty Holy Grails discovered since 2014
To recap, here are the lists of Beauty Holy Grails categorized based on the years I've discovered or reviewed them.
As I've explained earlier, holy grails are those I loved so much I'd gone on to repurchase them. Most if not all were given 5-star ratings.
But we know how love can fade with time, right? For instance, when new products with better formulation and price come along, it can strip away the exclusive strengths of a holy grail and downgrade it to being just another ordinary product.
Clio Gelpresso Waterproof Gel Liner is one such product. It used to my holy grail eyeliner back in 2013. During then, it was probably the first eyeliner I'd used that doesn't smudge at all with vigorous rubbing. Fast forward a few years later, almost all brands have caught on with the formula and offer eyeliners no different from Clio Gelpresso's. Thus, Clio is no longer my holy grail eyeliner.
In other instances, circumstances may change to render a Holy Grail as being unsuitable, such as a change in weather, skin condition and age. For example, a product meant for oily skin can no longer stay as my holy grail after I've developed drier skin due to aging.
---
SUPER Beauty Holy Grails:  I can't live without these 11 Beauty Products!
So what are the beauty products that withstood the test of time and remain as my holy grails year after year?
I call these my SUPER Beauty Holy Grails. Out of the already very exclusive holy grail list, only 11 emerge as SUPER Beauty Holy Grails. I've excluded the newer holy grails as I needed more time to confirm the longevity of my love for them. So what remained is a strict list of products that I can't live without (for years).
Today, I'm sharing this list exclusively with my subscribers to thank them for their unwavering support. If you are already my subscriber, you should have received a free PDF copy of SUPER Beauty Holy Grails in your inbox. 
If you are not my subscriber yet, fret not as you can get instant access to my SUPER Beauty Holy Grails by subscribing to 100% honest reviews below.
Thank you and I will continue to provide original and 100% honest reviews to help fight against biased or fake reviews that are getting more common in the online world. 
This post may contain affiliate links, meaning I earn a commission if you make a purchase, at no cost to you. Read my full disclosure for more info.
---
Being an honest blogger isn't easy. Show us some love to keep us going. You can support us by subscribing to honest reviews or sharing this review with your friends. Thank you and I'll see you soon. :)
SUBSCRIBE
(Visited 1,532 time, 1 visit today)