Are you stressing over what to buy for Christmas? I'll be honored if I can help give you some inspiration. Here's the Top Beauty Products discovered in year 2018 and there are only 9 products. These products have an unbiased review rating of at least 4.5 out of 5. Quite stringent leh! :)
Okay, let's dive in.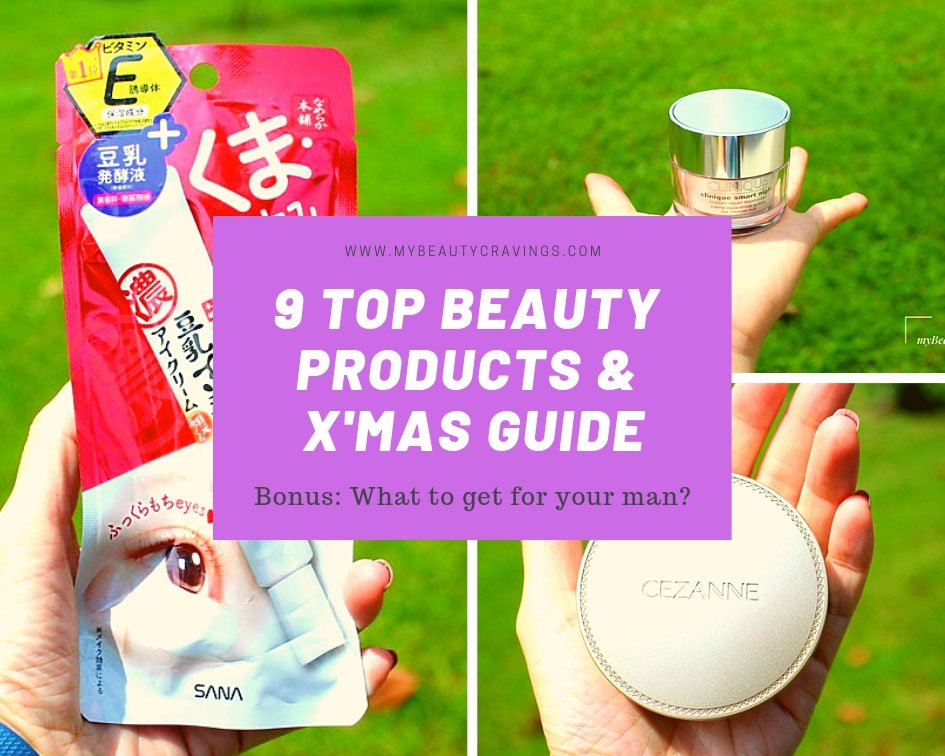 ---
Top Beauty Products 2018
1. Clinique Smart Night Custom Repair Moisturizer
If you are thinking of what to get for someone who has dry skin or is above 40, Clinique Smart Night Moisturizer is a great product, albeit a little on the pricey side. I think it would work as a great gift for mom (Full Review | Latest Price).
2. Integrate Curl Waterproof Mascara
This waterproof mascara is great for everyone, from young to mature. Integrate Curl Waterproof Mascara stands out as one that can reach almost any part of your lashes easily, including corners and lower lashes (read full review). What's more, it's really affordable (latest price).
3. Shiseido Sharpener
Shiseido Sharpener made me realize how a well-designed makeup sharpener can make life so much easier. You can read the full review here. This makes a great gift especially if you need to post it over, as it's light and affordable (latest price).
4. Banana Boat Ultra Protect Sunscreen Lotion SPF 80
Okay. I've to admit that it's a bit strange to gift someone a sunscreen lotion. :) Let me include Banana Boat Ultra Protect Sunscreen Lotion into the list in case you have a friend who loves water sports. He or she will be thankful to you when the skin no longer gets burnt under the sun (read full review | latest price).
5. Nature Republic Shea Butter Mask 
I'm not a fan of sheet mask and hence, very few sheet masks stood out. One of them is Nature Republic Shea Butter Mask. It's moisturizing and pimple-safe on my skin and is very affordable (Full Review | Latest Price).
6. SANA Namerakahonpo Plumping Eye Cream
This is an eye cream that's great for friends who are in the 20s or 30s. It moisturizes well without excessive grease. What's more, it's light and can be easily posted out without incurring high postage fee. Read full review here and see latest price.
7. Cezanne UV Silk Face Powder
Cezanne UV Silk Face Powder must be the best gift idea in this list. It is cheap and yet elegantly packaged. Most importantly, it works really well as a pressed powder – silky, fine and provides good coverage. Check out full review and before-after photos and latest price.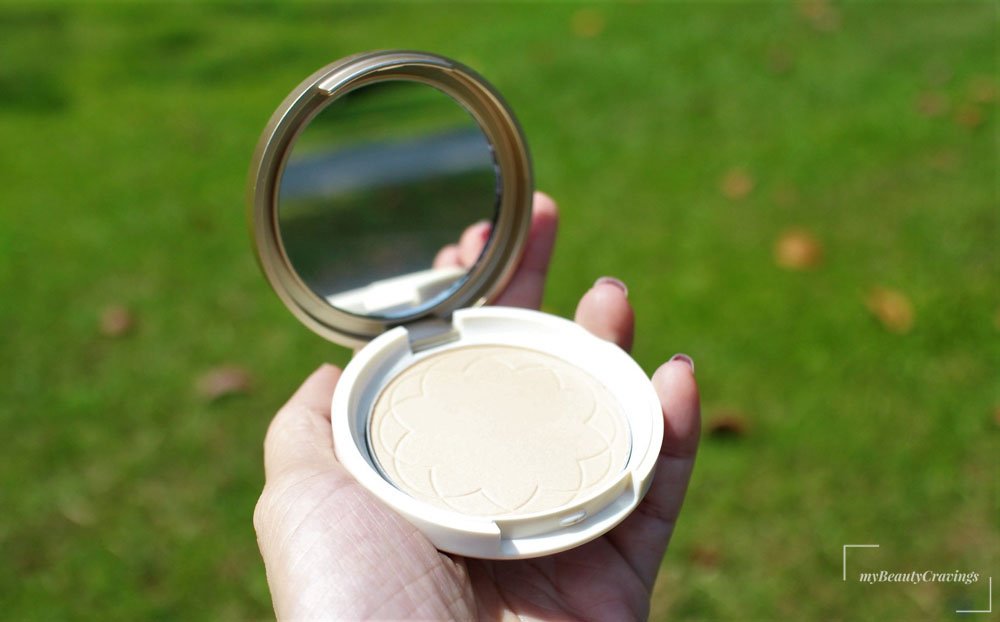 8. Digital Perm at Kimage Hair Salon
You can only gift this if you reside in Singapore. :) I had a major hair transformation this year and I'm loving my digital perm from Kimage Hair Salon (see before-after photos). I've since permed it again, in fact, just two weeks ago. The original hairstylist from Kimage Tiong Bahru Branch has left. So my hair was done by another hairstylist. It turned out well.
I think it'll be a long time before you see me in long and straight hair. It's like, I've been released from the Long-Straight-Hair "Prison Cell". ;)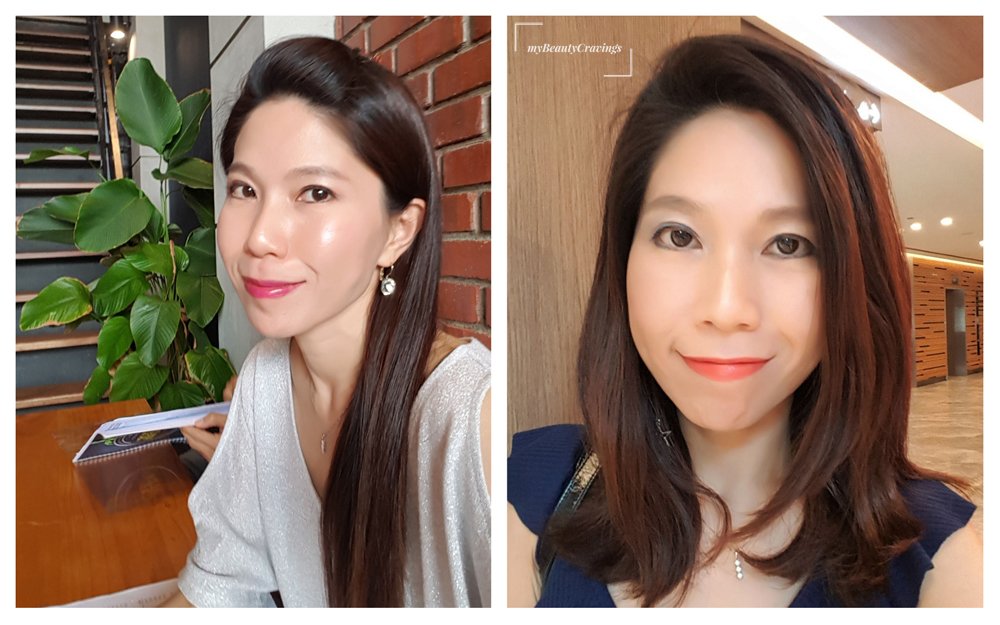 9.  Timeless 20% Vitamin C Serum 
Vitamin C Serum is one of the must-have in my beauty routine. I'm glad to have found Timeless 20% Vitamin C Serum as it brightens my skin without causing any pimple breakouts. Furthermore, it's very reasonably-priced. You can check out full review here to see if this would suit you or your friends too.
---
Need More Gift Ideas!
Of course, 9 beauty products isn't enough to fill up your gift cart. If you need more ideas, check out the list below:
---
Bonus Gift Ideas – What to get for your Man?
In this section, I'll share some gift ideas that are totally unrelated to beauty. As a blogger, I'm very keen to share things that are useful to readers, even if they are outside of my niche. If you browse through my blogging history, you can hardly find me raving about products outside of beauty and travel. I'm doing it today because I LOVE these products so much and I want to share them with you. I am confident this can improve your productivity, health and life in general.
1. Logitech Multi-Button Mouse
I'd never purchased any mouse that cost more than S$20. One day, I had to utilize a cash voucher from an IT store. My partner urged me to get a Logitech gaming mouse and I thought long and hard because this mouse cost a whopping S$80. In case you wonder, both me and my man aren't gamers. So why did he recommend an $80 gaming mouse?
Well, gaming mouse have multiple programmable buttons, and it can boost productivity such as clicking one to close a window tab, or another to go back to previous webpage. The sky is the limit as you can input any command, e.g. control + F5 to refresh browser. Just google "refresh browser" shortcut, and you can get the code. I even have one button that when clicked will load all the programs I want to open at the start of the day (e.g. browser open first, then email, then MS words etc). 
Logitech G402 Hyperion Fury Mouse
I must have stood at the store for an hour, wondering if it would be worth it. And let me tell you this, purchasing Logitech G402 Hyperion Fury Mouse was one of the best things I've done for myself. It is a wired mouse with 8 programmable buttons and I use it as a desktop mouse every SINGLE DAY. Using something that benefits me on a daily basis, I now come to think of S$80 as being cheap (it is now so much cheaper on Amazon). That led me to buy another one to use when I'm outside.
Logitech M590 Multi-Device Mouse
A few weeks ago, I purchased Logitech M590 Multi-Device Mouse. It is a wireless bluetooth mouse that would go well with my laptop. I must be crazy to buy it a few weeks after getting a cheaper Targus Wireless Mouse. I'd bought Targus because I wanted to save money, but it turns out that I'm wasting more money.
After using the simple Targus W600 mouse for a short while, I craved for the productivity boost I could get from a multi-button mouse and splurge S$49. When I unpacked Logitech M590, I could immediately feel the quality difference. It was sturdy (not plasticky) and have enough weight for a good user experience. Furthermore, it has 7 programmable button and 4 extra "gesture" control making it a total of 11 shortcut actions. Too many! LOL!
Logitech G502 Proteus Spectrum Mouse
Just to complete the picture, I also purchased Logitech G502 Proteus Spectrum Mouse for my man when it was time for him to upgrade his mouse. I'd ordered it from Amazon because it seems like many electronics and IT branded products are cheaper than in Singapore. This mouse is BIG and I would only recommend it for men. It's a wired mouse that would go well with a desktop.
I've never seen a man's eye lit up when they receive a gift and I saw it then. :) Check out latest price here.
2. Fitbit Trackers
You can see me wearing a Fitbit Charge 2 in many of my photos (when I show my wrist). That's the only watch I wear and I don't bother changing to a fashion watch even when I go out during weekends. Why so?
I love how fitbit keeps track of my health and reminds me to move on a regular basis. I know how many steps I've made, how many hours I've slept and how much I worked out every week. It's also great that the wristband of Fitbit Charge 2 can be switched easily to match my dressing.
I got my fitbit from Amazon because it's a lot cheaper there than getting it in Singapore.
3. Samsung Galaxy Note 9
If nothing goes wrong, I should be having a new phone by tonight. After rushing out this post, I'll be travelling down to get a Samsung Galaxy Note 9.
If you feel generous enough, you can consider getting this for your man. But only if you think he's worth it okay. Coz, I'll have to say that Note 9 is really pricey. In all honesty, I don't think it's worth it, but I can't find a suitable alternative. So it's the case of demand over supply, unfortunately. Can't believe it that a phone is close to the price of my laptop. Sad huh? But okay lah, I use my phone more often than my laptop. That's how I console myself. Ha Ha.
I've been using Note since it was a Note 3. Then I switched to Samsung S7 Edge. And now I'm going to switch back to a Note 9 for business and productivity purpose. I am very confident of Samsung's quality and that's the reason why I'm being tied to it like a slave. LOL! Er, what color should I get? Purple or Blue?
---
Hope this post can help you generate some ideas on what to buy during this Christmas season.
As with most of my posts, the products in my blog often contain affiliate links which means I get a tiny referral fee for introducing you to the product. You don't pay anything extra, or rather, you'll pay the same fee even if you don't click through my links. The referral fees are not what prompted me to write this post because they are too negligible. What prompted me to write this post is the motivation most bloggers have, that is, to share good stuff.  
Did I tell you that I recently rejected a S$1,000 offer to write a beauty review? Those who have been with me for a while would know that I have their welfare at heart…even if that means declining a sponsorship offer. I treasure your trust more than short-term gains because I'm not looking to hit-and-run with your trust. 
Last but not least, I hope this post was able to help you shortlist some good stuff to buy for yourself or as Christmas gifts. If you enjoy such honest reviews and want to get notified of my new posts, just click the button below to subscribe. I'll also give you access to free and exclusive stuff. See you there!
SUBSCRIBE
This post may contain affiliate links, meaning I earn a commission if you make a purchase, at no cost to you. Read my full disclosure for more info.
Pin This!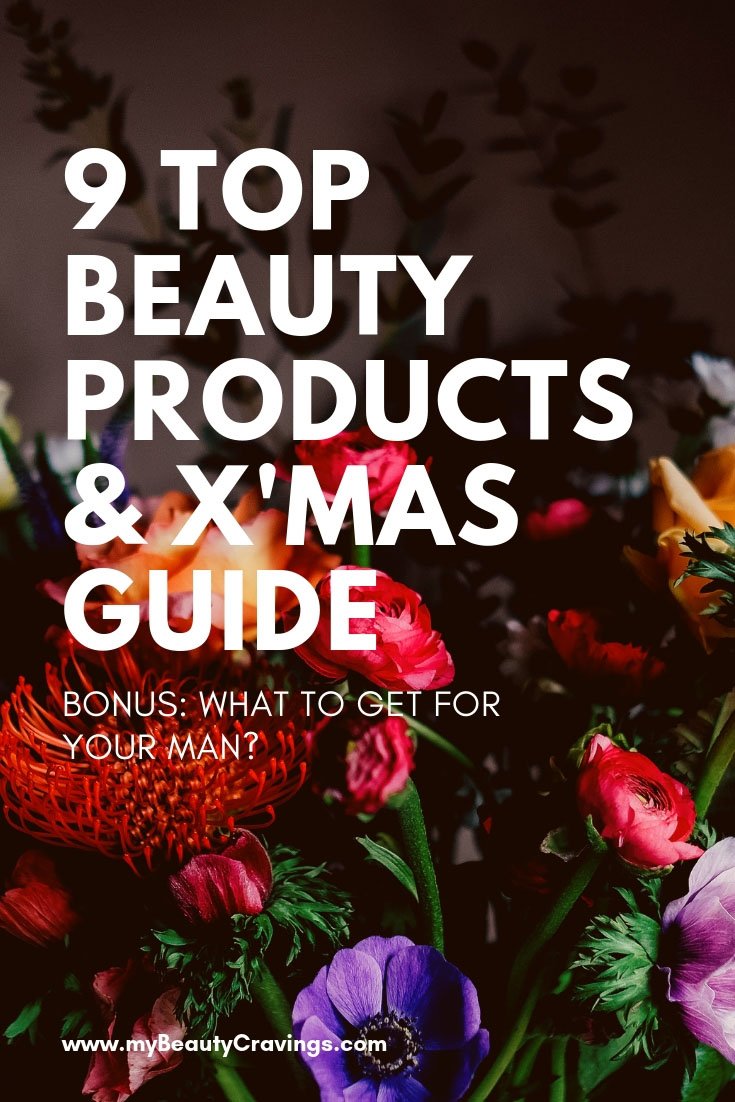 (Visited 758 time, 1 visit today)