What are the things worth buying from Malaysia? As many of you know, I travel to Malaysia frequently, at least twice a month. Over the years, I've figured out what are the stuff worth lugging back to Singapore.
Obviously, with Singapore being the most expensive city in the world, many things may seem worthwhile to bring back from Malaysia, right? Well, what I'll do in this post is to recommend things that are not just cheap, but good. And I'll categorize them neatly for your easy consumption, from beauty and fashion, to grocery, toiletries, gadgets and more.
Ready to find out what to load up on in your next Malaysia getaway? Let's begin, and of course we'll start off with the beauty products. :)
Update (Apr 2022): This post was first published in Feb 2019 and updated to include latest opinions. 
---
Beauty Products to Bring Back from Malaysia
You can buy all sorts of beauty products from Malaysia, because they are often 30% to 50% cheaper than those priced in Singapore. I'm referring to those sold in drugstores such as Watsons, Guardian and Aeon Wellness. Here are a few beauty stuff that I often replenish in Malaysia.
1. Biore Mild Cleansing Liquid
This has been mine and my mom's favorite makeup remover for a few years. Having replenished Biore Mild Cleansing Liquid countless times, it's no surprise why this has been included in my Super Beauty Holy Grail List.
I often get this from Watsons or Guardian, Malaysia at around rm27. View latest online price.
2. Nivea Firming Body Serum SPF 30
This is also another holy grail of mine. Okay, in fact, most of the beauty items listed in this post are. :)
Although the sunscreen factor isn't high, Nivea Firming Body Serum suits my need for an affordable sunscreen that can be squandered on the large surface area of the body. I use Nivea Serum only on days when I won't be exposed to the sun for long hours (like daily?).
I've stocked up a few jumbo tube (320ml) at around rm22 each. 
>> RELATED: Hotels I've stayed in Malaysia – and what I thought of them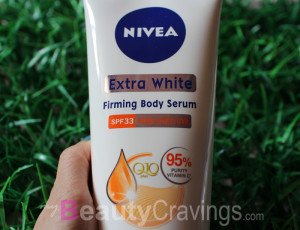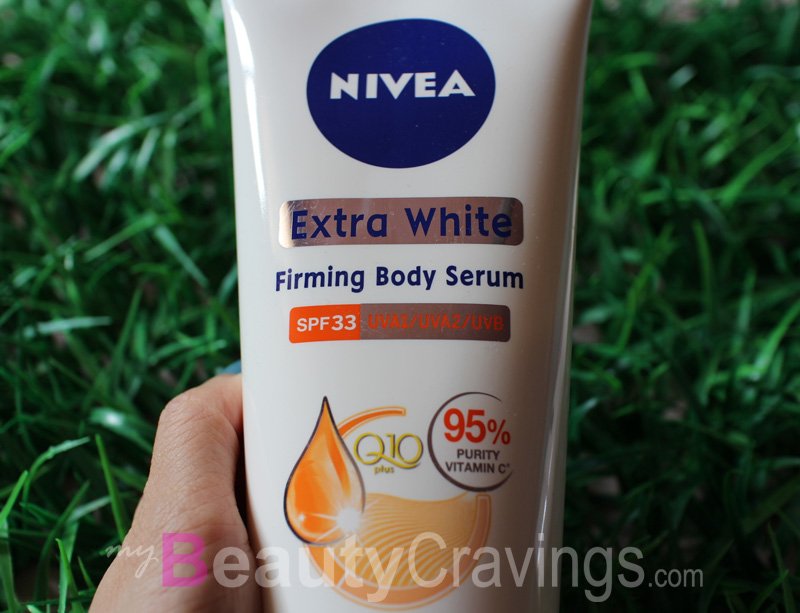 3. Banana Boat Ultra Protect Sunscreen Lotion SPF80
What if I need to be under intense sun exposure for hours? I'll reach out for my Banana Boat Ultra Protect Sunscreen. This SPF 80 sunscreen has served me well over the years, under wet and dry condition.
The price in Malaysia is around rm40. 
4. Bourjois Eyeliner
I've replenished Bourjois Eyeliner umpteenth times from Watsons, Malaysia. You can often see them selling at a discount. In fact, I just bought three eyeliners when I visited Kuala Lumpur in Feb 2019. Each eyeliner cost me less than rm20 after discount.
Bourjois Eyeliner continues to be one of my favourite eyeliners (especially for lower lash line) because it glides smoothly, is natural-looking and cheap (see latest online price).
5. More Beauty Stuff 
If I list out all the beauty stuff that I buy from Malaysia, you'll never get to the next section. Here's my Super Holy Grail List to sum up the rest of the things you can consider getting from Malaysia.
You can also check out my Japan Must-Buy List for Japan-made products that are sold in Malaysia, including brands such as Chifure and Cezanne.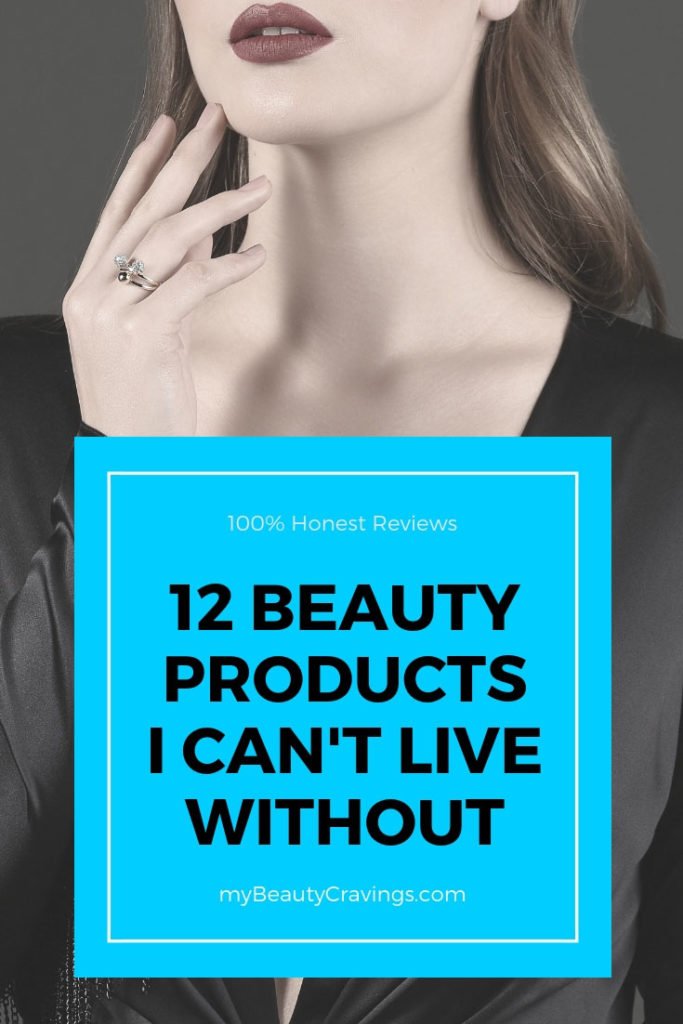 ---
Toiletries & Personal Care to Buy in Malaysia
6. Shampoo, Conditioner & Hair Styling Products
Some of my favorite brands for shampoo and conditioners include Tsubaki (rm35+), Herbal Essences (rm14+) and Moist Diane (rm30+).
I also buy hair styling products such as hair spray and treatment oil from Malaysia. 
Affordable hotel in JB: I've recently stayed in Trove Hotel (2022). It's a decent hotel at a good price. See latest price here. You can also check out all JB hotels I've reviewed.
7. Body Wash & Body Lotion
I don't really have a favorite brand for body wash. It really depends on my mood! Yes, so just grab any that you fancy because they are likely cheaper. However, if you are not coming in by private transport, you may want to avoid heavy and bulky items like these and focus more on makeup and other stuff. 
8. Deodorant
If you stay in a hot and humid country, deodorant will be one good item to buy in Malaysia. I don't have brand loyalty to deodorant. The latest one I've picked up is Nivea Dry Comfort. Got it at about 40% off, as compared to Singapore prices. 
9. Sanitary Care
Ladies, listen up! Grab sanitary pads or panty liners (if you use one) in Malaysia! LOL! You'll have lots of options, including some brands that're not available in Singapore, such as Libresse. I've used Libresse for a while, and so far, no complains!
You can also get tampons here at a slightly cheaper price. For instance, O.B Tampons costs about rm25 in Malaysia (S$8).
TRAVEL DEAL: Other than shopping, Johor also offers family-friendly theme parks. I can't believe it when I saw how much cheaper tickets to Legoland and Fanpekka are being sold online, as compared to official rates. Follow the links to buy your tickets at a discount.  

If you are heading further to KL, don't forget to get your Sunway Lagoon, Aquaria KLCC and KidZania tickets at a discount too. 
10. Wet Tissues & Facial Cotton Pad 
There are often ongoing promotion in Watsons Malaysia for paper products, such as facial cotton pad and wet tissues. I just got a trio pack of wet tissue at a promotional price of rm3.85.
I use up wet tissues very quickly because of the need to work in cafes. I need to wipe the table before allowing my precious mouse to sashay about on the desk surface. 
11. Dental Care
My favorite dental floss is Oral B Satin Mint. It is often priced at around rm10 for a 50m pack. I stocked up so many when a recent promo saw the price going down to rm7. In Singapore, it can cost 70% more for the same product. Ouch!
The same thing goes with Toothpaste and Mouth Wash. Once again, you'll only want to stock up these heavy stuff if you come into Malaysia via private transport. 
12. Health Supplements & Medicine
I used to take these health supplements regularly – Blackmore Glucosamine (1500 one-a-day), Blackmore Calcium and Redoxon Vitamin C. Replenishing them either at Guardian or Watsons Malaysia gave me significant savings. 
Talking about health supplements, I'm not sure if they really work because "how to tell, right?" There are conflicting research reports too on their efficacy, especially on Glucosamine. I'm still taking Glucosamine because doctors are still recommending it to older folks, e.g. my parents. I rather play it safe and continue to consume Glucosamine because I jog frequently. Need to protect the joints. 
Update (2022): Nowadays, I buy my Glucosamine from iHerb (get USD5 voucher here). To help my skin and joints, I also started taking collagen powder. Here's a review of Meiji Amino Collagen Powder which I've been consuming for over 2 years. For info, I can't find Meiji in Malaysia's major drugstores.
Another product category to get from Malaysia is medicine. Some medicines I've purchased before include Panadol, Salon Pas Pain Relief Patches, Gaviscon and Diarrhoea medicines. 
---
Which Grocery Items to Grab from Malaysia?
13. Dairy Products
I often buy Anlene milk powder for my parents. In my last trip to KL (2020), a pack of Anlene Gold (1.1kg) cost only rm30. Know how much it costs in Singapore? Three times more. :)
You can also get creamer, Milo and other dairy-based beverage at a good price. Talking about creamer brings to mind the artificial sweetener "Equal" which I often replenish in Malaysia, either from Aeon Supermarket, Watsons or Guardian. 
14. Tea & Coffee
Coffee is a popular item to buy in Malaysia. Many Singaporeans would flock into Johor Bahru during weekends to pick up numerous packs of 3-in-1 coffee. You'll get a wide selection of brands to choose from, with the popular ones being Old Town White Coffee, Ah Huat and Aik Cheong. 
I love to stock up on tea in Malaysia too. The popular brands include Lipton, Dilmah and Boh Tea. Boh is produced in Cameron Highland, Malaysia.
My personal favorite is Ahmad Tea, especially its Earl Grey and Cardamom Tea. It sounds like a brand from Malaysia, but it's from London and offers good value for money. And not to mention, the tea is fragrant.  
15. Breakfast Items
Biscuits is one of the grocery items I would stock up on when I visit Malaysia. Some brands that I often replenish include Jacob's Wheat and Munchy's Oat Crunch.
You can also get Quaker Oats, cereals and other ready-to-drink instant beverage at a good price.
Oh. And I almost forgot about bread. You can get a loaf of Gardenia Wholemeal bread for less than rm4. Less branded brands would cost less. :)
If you like fanciful buns, you can find them in multi-chain bakeries such as Lavender and Moonlight Cake House. Honestly, I don't think their prices are cheap by local standard (rm3 to rm5 per bun). However, Singaporeans should still find them worthwhile to bring home. The variety is exceptional!  
16. Snacks & Chocolates
This is a very important section to me. I am health-conscious but can't help snacking. Once I open a pack of snack, I can't control myself and will finish the entire pack no matter how large it is. E.g. I can consume an entire tube of Pringles even when I do get sick of it towards the end. I just couldn't stop. Bad discipline, hor?
To control my urge and still be able to enjoy snacking, I buy only mini-packs (or party packs). Malaysia is a great place to get mini-packs snacks (e.g. from Aeon, Tesco or Giant supermarket). The option is great and price is extremely lovely! Some snacks that come in mini-packs include Peanuts, Broad beans, Jack n Jill, Double Decker, Fish cracker, Twisties, Roller Coaster, Cheezels and Snek Ku.
Other snacks that I often bring home that are not available in mini packs include Belinjau Cracker, Tapioca Chips and Tudor Chocolates.
17. Dog food
I used to buy dog treats from Aeon, Malaysia when my lovely doggie was still around. He loved the JerHigh Strips in all sorts of flavor. Talking about him makes me miss him so much. 
My dog lived up to a ripe old age of 16…meaning to say that he was with me for 16 years. Yes, he was my teenage son! :) I still haven't been able to place his photos back on the wall after many years. Soon, maybe. :)
---
Shoes & Apparels: A Must-Buy in Malaysia
18. Shoes
If you can only buy one thing in Malaysia, it has to be shoes. Malaysia produces rubber and hence shoes are often reasonably-priced and of decent quality. Please don't compare them with genuine leather shoes, okay? :) That's on a different category. We are talking about mass-market shoes today. :)
Some of the shoe outlets that I patronize include brands like Fabianco Ricco, Vincci and Summit. Vincci can sometimes be located within a larger store under the branding of Padini, which also sells apparels and fashion accessories.
Updated in 2020: Prices of shoes in Malaysia had gone up quite a bit since I first published this article. It's still cheaper than those in Singapore, but I will only buy mass market shoes if it's under rm70-80. Anything above that has to be of excellent quality. 
19. Apparels 
You can find apparels of decent quality and price in Malaysia. When it comes to T-shirts, I used to load up on Body Glove. I usually forked out less than S$15 for a good quality, figure-flattering T-shirt. 
When I'm shopping for ladies fashion, I often buy from Kitschen, Nichii and international brands like H&M, Uniqlo and Cotton On. As for sports apparel, it has to be Nike or Adidas from the Johor Premium Outlets (view location). It's not difficult to find a branded sports shoes for under S$80.
I also love loading up on sports wear such as sports bra, tights and tank top. There was once when I got pretty and lacy panties from La Senza at just rm2 to rm6 a piece. That was a special New Year promo. Hope such promo comes about more frequently. :)
---
Gadgets from Malaysia
20. Mobile Accessories
How can we forget about phone accessories?
Prior to Covid-19, many Singaporeans used to flock to Holiday Plaza (location) or KSL City Shopping Mall (location) in Johor Bahru (JB) to get mobile accessories such as phone casings, cables and screen protectors. It was my go-to place whenever I acquire a new phone.
You could also get tablet accessories and other IT or camera gadgets, e.g. tripod, selfie stick. Hope the shops there are still doing well in 2022. Would revisit soon!
TIP: Talking about phone, if you need internet connection in Malaysia, you can easily pick up a 4G Pocket WiFi from Chinatown in Singapore. It can connect up to 5 devices.

If you are coming from KL Airport, this affordable 4G SIM Card offers great value too. For just S$7+, you'll get 15GB of data for 7 days and can make calls in Malaysia. 
21. DIY Handy Tools
Need tools, hardware, car accessories and household products? In Malaysia, you can find Mr DIY in major malls, which I guarantee will be a man's haven! You can find cables, plugs, lamps and all sorts of stuff in the store selling at attractive prices.
Ladies and kids will also have things to keep them occupied as the store carries stationery, toys, party stuff, household items and even fashion accessories. See, I bought this beanie from Mr DIY at less than S$5. 
---
Spa Services to Try in Malaysia
22. Manicure & Hair 
Singaporeans also love visiting Malaysia to get their manicure done or hair trimmed due to the significantly lower price. Once again, Holiday Plaza and KSL City Shopping Mall are popular places for such services as they have a high concentration of spa-related stores. Here's a review of my manicure service at Holiday Plaza.
Even if you are in other malls, you should also be able to derive great value at random spa outlets.
> RELATED: Review of Nails Room at Sutera Mall
23. Massage
Another activity loved by Singaporeans and which is popular in JB is massage. You can literally see a few dozen massage outlets when driving in JB. A few popular chain massage outlets include Thai Odyssey and Eminent Reflexology. 
Bukit Indah is one area with a high concentration of massage parlours. They are located around Aeon Mall Bukit Indah (view location).
Car-Related Purchases
24. Petrol 
If you are a driver and can only choose one thing to buy in Malaysia, petrol is probably high on the list. You can derive significant savings such that the trip to and fro and around JB should essentially be "free". You can find the latest Malaysia petrol rates here.
Oh, please remember the three-quarter tank rule before entering JB, okay? 
25. Car Wash
Many Singaporean drivers would get their car washed in Johor Bahru. Once, we were caught in a traffic jam and decided to get out of it. Getting a car wash seemed like a good idea and we paid just rm10 for a basic wash.
---
Do you find this list of Things to Buy in Malaysia useful? If yes, why not share this with your friends to give them a heads-up on what to grab when they are in Malaysia. Before we part, here are some bonus info for you.
Don't forget to stay connected for more of such travel reviews. Thanks for reading and see you soon!
SUBSCRIBE
(This post was first published in Feb 2019 and last updated in Apr 2022)
This post may contain affiliate links, meaning I earn a commission if you make a purchase, at no cost to you. Read my full disclosure for more info.
(Visited 19,905 time, 26 visit today)