Let's talk about Beauty Empties. Do you feel happy when you finish using a beauty product, be it skincare lotions, a pot of eye shadow or a tube of BB cream? It's strange, isn't it? That we spend so much money buying beauty products and yet feel so happy when they are gone.
I think it's because women are fickle-minded when it comes to beauty products and often jump from one product to another and hardly finish using any one of them. So when we do succeed in emptying something, we would be filled with an unexplainable form of euphoria.
---
Here's why we feel happy when emptying our Beauty Products
Perhaps, it's the joy of being able to declutter and get something off our vanity table. Or knowing that our money was well-spent because we didn't throw anything away due to product expiry. Or could it be that emptying a product gives us a legitimate and guilt-free reason to buy and try new beauty stuff? 
Am I just describing myself? I hope not. I have a vanity table full of makeup and skincare products and yet I couldn't stop buying more (I've just loaded a big pile of beauty products from Japan). Please let me know that I'm not alone and that I'm as normal as most women are when it comes to Beauty Infidelity. 
> MUST-READ: Check out all my latest Beauty Empties 
This is the first time I'm sharing my Beauty Empties here at myBeautyCravings.com. Although it isn't easy for me to empty 80% of my beauty stash, it was super easy to finish using my beauty holy grails. Therefore, you'll see that many in this list are my favorite products!
You can click on each product link to view their full review and star ratings. Happy reading!
---
Beauty Empties (Series 1)
1. Lancome Virtuose Precious Cells Mascara
I've just finished another tube of Lancome Virtuose Precious Cells Mascara. I've lost count as to how many I've used thus far – definitely more than 10 though! This must be the best of the best Super Holy Grails (see price).
> RELATED: Get a free SUPER Holy Grail List that points you to the best beauty products reviewed to date! 
2. Innisfree Mineral Ultrafine Pact
Hooray! I've panned this pressed powder from Innisfree. I love it that Innisfree Mineral Ultrafine Pact was able to cover my pores beautifully and provide a natural and dewy coverage, without emphasizing my fine lines or causing me to breakout. I may repurchase this, but only after I've finished using my new beauty hauls from Okinawa, Japan (see price).
3. Elizabeth Arden Eight Hour Lip Protectant Stick
I'd purchased a trio pack last year at DFS store in Singapore Changi Airport. I still enjoy using Elizabeth Arden Lip Protectant Stick and have since emptied the sheer one which I fervently use every single night. I will definitely be replenishing them soon (see price).
4. Shu Uemura POREraser 
I've completed another can of Shu Uemura Poreraser Makeup Base. I've been using this for the longest time (maybe more than 10 years). I like how it cools down my face and minimizes grease and shine brought about by layers of moisturizer and sunscreen (see price).
5. MUAC Gly-Luronic Acid Serum
MUAC Gly-Luronic Acid Serum is another 5-star product which I'd depended on for skin exfoliation when I was too lazy for a full-scale home peel session. I may repurchase this when I have consolidated enough items to purchase from MUAC (USA). But right now, I'm happy with my Cure Gel as an alternative.
6. Nivea Extra White Firming Body Serum
I've finished a few jumbo tubes of Nivea Extra White Firming Body Serum. This is another of my holy grail body sunscreen which I use almost daily. Due to its low UV factor (SPF33 PA+++), I use it when I know I won't be directly under the sun for hours.
For those beach and sunny occasions, I fall back to the thicker and water-resistant Banana Boat Ultra Protect SPF 80.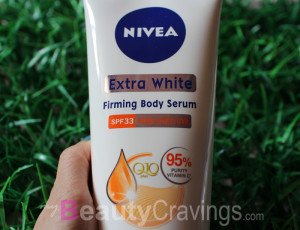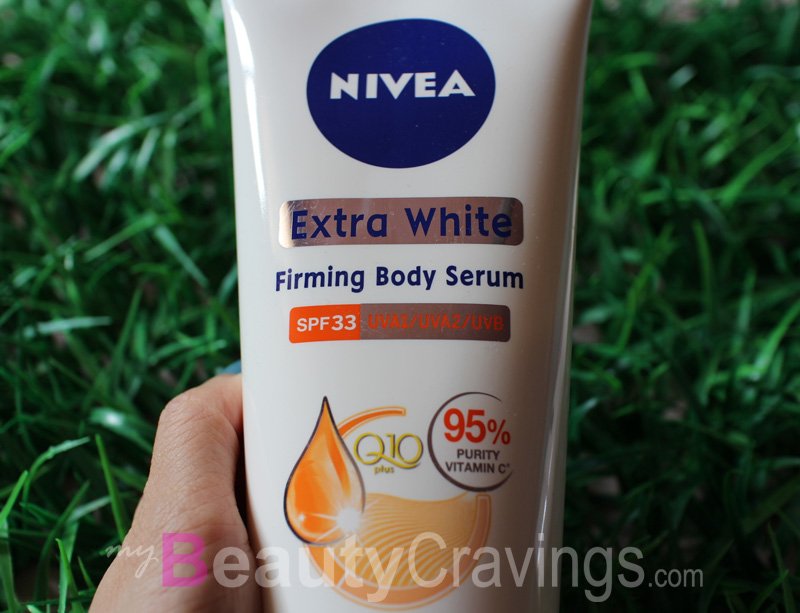 7. Kose Medicated Sekkisei Day Essence
Kose Medicated Sekkisei Day Essence is the only product in the list that wasn't ranked high on myBeautyCravings. I wasn't sure if it was safe on my pimple-prone skin. So it took me a long time to finish the bottle – 4 years to be exact. But I did manage to finish it, so it probably isn't all that bad after all, compared to many others I've thrown away (see price).
> RELATED: I just threw away these 7 Beauty Products!
---
So, that's it. Told you it's hard for me to really empty anything, right? But not to worry. There are more beauty empties posts coming your way because I am actively trying to empty some stuff expeditiously.
This is to allow me to legitimately start using the new stuff that I just brought back from Japan. Yes, talking about new loves! LOL. 
If the above is not enough to satiate your beauty hunger, you can get a free copy of my Super Holy Grail list. These are beauty items I've emptied umpteen times.
Chat again soon!
---
Tired of fake and biased reviews? If you like to get notified of newly-published 100% honest reviews, just click the button below to subscribe. I'll even give you some free and exclusive stuff. See you there!
SUBSCRIBE
(Post was first published in Jul 2018)
This post may contain affiliate links, meaning I earn a commission if you make a purchase, at no cost to you. Read my full disclosure for more info.
(Visited 555 time, 1 visit today)