Hey guys, here's another product from Japan that I wanna share with you today – Suncut Super Waterproof UV Protect Gel. So far, I've tested it under intense sun exposure when hiking in Taiwan, and swimming at Kuala Lumpur hotels during my latest getaway.
Want to know if it works and whether it's really waterproof? Let's scrutinize Suncut Super Waterproof UV Protect Gel and examine its pros and cons.
---
More about Suncut Super Waterproof UV Protect Gel
Not sure if you guys can recall, I've earlier reviewed another Suncut product in 2014 – Suncut UV Protect Gel. That was before the product was well-known or available in Singapore. Hope I'd played a part in contributing to its popularity. My 5-star review of this product has been on Google's first page since 2014. :)
There are many ways to "influence" other than having a large follower count, like appearing on the first page of Google search for infinite period. It takes a lot of hard work, but I'm glad Google has treated me well. With a certified SEO score of Grade A, 80% of my articles are on Google search's first page. 

I'm thankful to Google for recognizing honest, original and useful content. I love Google more so than social media platforms because the game over there can be unfair, dishonest and manipulated by profiteers (those who email me daily asking me to buy instagram followers).

Furthermore, IG seems to succeed in making girls wear less or encourage people to fake an overly-perfect lifestyle. Maybe, I'm just old-fashioned to think this way. :)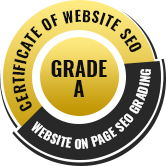 Sorry, I'd digressed. Anyway, this time around, I decided to purchase the Suncut's waterproof version which comes in a yellow bottle. I can still recall standing in front of the shelf at Don Quijote for a darn long time, trying to figure out the difference between the various Suncut products.
As you see, Suncut has products in a few distinct colors, such as baby blue, yellow and royal blue. And under each color, you can choose either a gel, essence or spray. It certainly didn't help speed up the purchase process when the packaging were printed in Japanese.
---
Which Suncut Sunscreen to choose for your needs? 
Well, I'm gonna help you figure out the difference. Let's first decide on which color to go for:
Next, do we choose a Suncut Gel, Essence or Spray? 
Now that you have decided on the color, let's choose its hydrating level.
If you want a moisturizing sunscreen, go for the "essence" that comes in a tube. I recall that it's slightly pricier than the "gel" that comes in a bottle.
How about the spray?
Whether you choose the spray or gel depends on your preference. I personally prefer gel or lotion because I can be certain that all areas have been applied evenly. However, spray has its advantages too as it can protect difficult or awkward to reach areas such as hair or armpit (armpit??? Assuming someone love to swim on his back or walk around with raised arms :P). You can even use the white and pink sprays over makeup. :)
Okay, now that we've figured out the different variation of Suncut Sunscreen products, let me show you the pros and cons of the Yellow Bottle, i.e. Suncut Super Waterproof UV Protect Gel.
---
What's Good about Suncut Super Waterproof UV Protect Gel? 
1. It's Waterproof 
As I've described earlier, this yellow version is waterproof. Here's what the brand says about Suncut's waterproof feature:
"Continuous reduction of strong UV rays confirmed in an 80-minute water-resistance test.
It melds to skin to provide sustained UV reduction that won't come off even if you sweat." ~ Suncut Official Website
So far, I've used Suncut Super Waterproof UV Protect Gel during a brief swimming session in Kuala Lumpur and did not get any darker. However, the sun intensity then wasn't intense and the exposure lasted less than an hour.
If I know I'll be in water for a long duration (e.g. snorkeling), I'll prefer to use Banana Boat SPF80 or probably test out Suncut's Royal Blue version.
2. High & Effective UV Protection
Suncut Waterproof UV Protect Gel provides a reasonably high protection of SPF50 PA++++, which is an industry-standard for most UV products meant for the face.
I remember how I was using it during an hour-long hike up Hehuanshan Mountain where the sun was intense. My partner who refused to use a sunscreen suffered a bad sunburn while I remain perfectly unscathed. This was despite perspiring during the hike.
3. Affordable Sunscreen
Suncut UV Protect Gel is affordably priced, especially if you buy it in Japan. I spent only ¥700 when I got it tax-free at Don Quijote, Ginowan. That's just S$8.50.
You can check out how much it costs online at Amazon and Ebay. As at time of writing, Ebay offers a better price although delivery seems longer.
The photo below shows the price at Don Don Donki, Singapore. 
Other than being priced reasonably (in Japan), the quantity is generous for a product that can be used on the face. Suncut Super Waterproof UV Protect Gel comes with 100g of product. This is generous as compared to industry average of just 30-50g. As such, I didn't mind applying it on my body when I was travelling.
Suncut Protect Gel can be used on face and body. When I'm not travelling, I use it only on the face and apply a cheaper body sunscreen over the body. When I'm travelling, I don't mind using Suncut Protect Gel on both my face and body as it trims my baggage and also isn't too expensive to squander on the large surface area of the body. :)
4. Light-weight & Refreshing
Similar to the non-waterproof version, Suncut Waterproof UV Protect Gel is light-weight and refreshing. It absorbs quickly and doesn't add any greasy burden to the skin.
Once applied, it disappears into the skin and leaves no traces of white residue or stickiness.
5. No Pimples
I was 100% pimple-free when holidaying in Central Taiwan. Since Suncut UV Gel was one of the skincare products used during the week-long holiday, it must be pimple-safe too (on my skin).
6. Easy to Wash Off
Many sunscreen products out there need to be removed with a proper makeup remover to prevent pimples breakout. Not with Suncut Protect Gel – this gel can be removed using just soap and water.
Know who can benefit most from this feature? Man! :) And everyone who hardly wear makeup and hence seldom touch a makeup remover. 
7. Works Great Under Makeup
Suncut UV Protect Gel can double-up as a makeup base. It is said to "improve the hold of your foundation and keeps your makeup in place, preventing deterioration."
I find that my makeup goes on nicely above this layer of gel. No conflict! :)
8. Free of Fragrance, Color and Mineral Oil
Those who have skin allergies may be keen to know that Suncut Protect Gel is free of fragrance, color and mineral oil.
---
What's Bad? 
1. May be Drying
Ethanol is the third ingredient in the list. As you know, the earlier an ingredient appears on the list, the higher it is in terms of quantity. And ethanol is known to be drying.
While I wouldn't mind using it when I was younger and oozing with sebum (in my teens till 30s), I may have to refrain from using it daily now that my skin is drier.
Suncut Waterproof Ingredients
Here're the first few ingredients that I've gotten off the packaging using Google Translate:
Water, ethylhexyl methoxycinnamate, ethanol, isododecanepolysilicone – 15 diethylaminohydroxy-benzoyl hexyl, silica
---
Recommendations 
I enjoy using Suncut Super Waterproof UV Protect Gel because it is so lightweight and somewhat cooling. This is especially useful to someone who stays in a hot and humid climate with four seasons being Very Hot, Extremely Hot, Ultra Hot and Hot. :)
As you can tell from the long list of pros, Suncut UV Gel is a great sunscreen and I highly recommend it to those with normal to oily skin.
Even though I have dehydrated skin, I was perfectly fine using it daily during my holiday – I'd layered it above my hydrating toner and moisturizer. 
Another group who can benefit from Suncut Protect Gel is men! They don't have to worry about white residue, greasiness or having to remove the sunscreen properly with a makeup remover. Rating: 4.5/5
View latest price on: Amazon | Ebay
---
That's all for today and thanks for reading as always. If you find today's review useful, you can get more useful and honest reviews by subscribing through the button below. See you again! 
SUBSCRIBE
Pin This!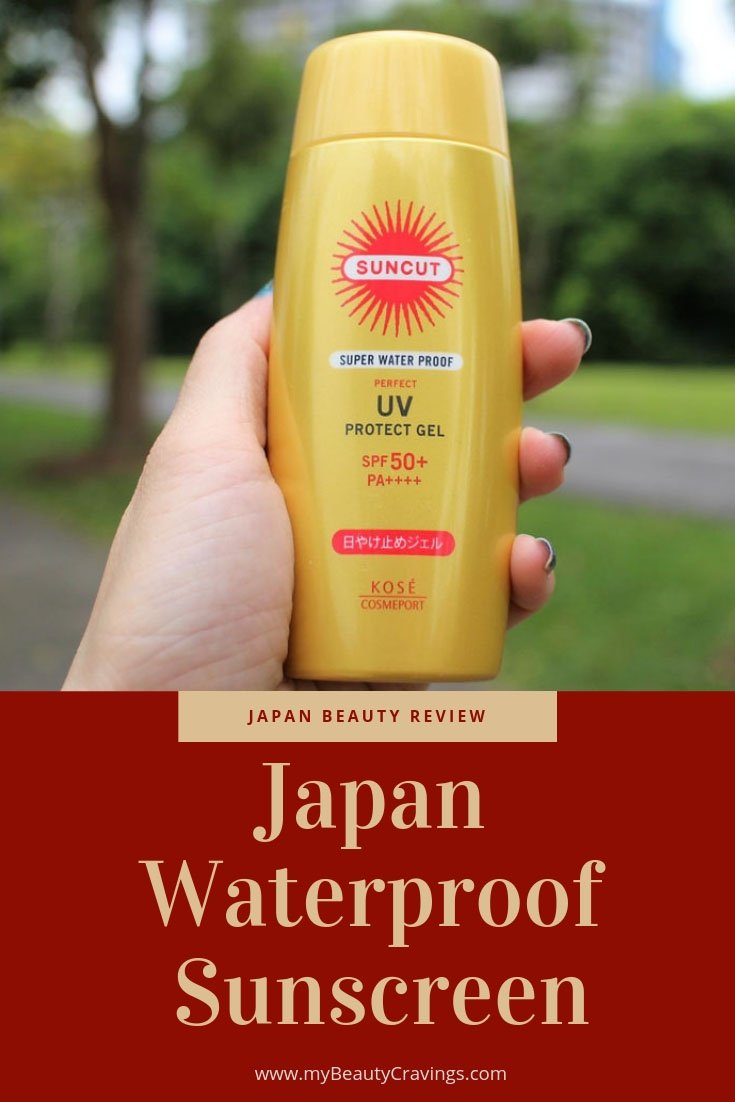 (Visited 3,534 time, 1 visit today)