80% of the posts written by myBeautyCravings ranked on the first page of Google Search. This is not a coincidence and I attribute this to informative, honest and original contents. Here's what Google's John Mueller said:
 "Our algorithms explicitly try to find and recommend websites that provide content that's of high quality, unique, and compelling to users."
I'm also well-versed in SEO techniques and am able to help honest reviews get the exposure they need. This is my certified SEO score – it's an A.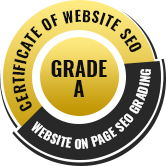 I always believe in showing results. Jump to the next section to see the articles that currently rank on Google's First Page. You can see the live ranking.
All the posts below appear on first page of Google Search result as at time of collation. 
Beauty Reviews 
AquaLabel White Up Lotion (see live ranking | post)
AquaLabel Jelly Essence (see live ranking | post)
AquaLabel White Up Emulsion (see live ranking | post)
AsterSpring-Dermalogical Workshop (see live ranking | post)
Astute Medical Aesthetics (see live ranking | post)
Banana Boat Ultra Protect Sunscreen Lotion (see live ranking | post)
Benefit Instant Brow Pencil (see live ranking | post)
Benefit They're Real Mascara (see live ranking | post)
Benefit Hello Flawless Powder (see live ranking | post)
Biore Mild Cleansing Liquid (see live ranking | post)
Biotherm Aquasource (see live ranking | post)
Bourjois Metallic Eyeliner (see live ranking | post)
C20 Original Pure Vitamin C20 Serum (see live ranking | post)
Cezanne BB Cream All in One Foundation (see live ranking | post)
Cezanne Gel Eyeliner (live ranking | post)
Cezanne Lasting Gloss Lip (see live ranking | post)
Cezanne Lasting Lipstick Color N (see live ranking | post)
Cezanne Natural Cheek Blusher (see live ranking | post)
Cezanne Two Color Eye Shadow (see live ranking | post)
Cezanne UV Silk Face Powder (see live ranking | post)
Chifure Lipstick S (see live ranking | post)
Clio Kill Brow Tattoo-Lasting Gel Pencil (see live ranking | post)
Clio GelPresso Waterproof Pencil Gel Liner (see live ranking | post)
Clinique Chubby Stick Baby Tint Lip Balm (see live ranking | post)
Clinique Long Last Lipstick (see live ranking | post)
Clinique Superbalm Moisturizing Gloss (see live ranking | post)
Clinique Smart Night Custom Repair Moisturizer (see live ranking | post)
Clinique Take the Day off Makeup Remover for Lids, Lashes & Lips (see live ranking | post)
Cutis Medical Laser Clinics: Botox for forehead wrinkles (see live ranking | post)
Cutis Medical Laser Clinics: Botox Review (see live ranking | post)
Cutis Medical Laser Clinics: VI Peel Treatment (see live ranking | post)
Cutis Medical Laser Clinics: Chin Filler Part 1  (see live ranking | post)
Cutis Medical Laser Clinics: Chin Filler Part 2 (see live ranking | post)
Cutis Medical Laser Clinics: Chin Filler Part 3 (see live ranking | post)
De' Touch Beauty Care Manicure (see live ranking | post)
DHC Deep Cleansing Oil (see live ranking | post)
DHC Color Lip Cream (see live ranking | post)
DHC Lip Cream Review (see live ranking | post)
Dr Morita Hyaluronic Acid Facial Mask (see live ranking | post)
Dr Yvonne Goh: Xeomin Botox Treatment (see live ranking | post)
Elizabeth Arden Eight Hour cream Lip Protectant Stick (see live ranking | post)
EZ-Link Trust Programme (see live ranking | post)
The Face Shop Real Nature Pomegranate Mask (see live ranking | post)
Freshel Moisture Lotion (see live ranking | post)
Gangnam Laser Clinic: Laser Facial Part 1 (see live ranking | post)
Gangnam Laser Clinic: Laser Facial Part 2 (see live ranking | post)
Gangnam Laser Clinic: Improve Laugh Lines (see live ranking | post, 2)
Gangnam Laser Clinic: Skin Firming (see live ranking | post)
Glo-therapeutics Cyto-luxe Vitamin C+ (see live ranking | post)
Hada Labo Gokujyun Mask (see live ranking | post)
Hada Labo SHA Hydrating Milk (see live ranking | post)
Hada Labo Super Hyaluronic Acid Hydrating Face Wash (see live ranking | post)
Innisfree Mineral Ultrafine Pact (see live ranking | post)
Innisfree Water Glow Cushion (see live ranking | post)
Innisfree Apple Juicy Cleansing Oil Review (see live ranking | post)
Innisfree Apple Juicy Lip & Eye Remover (see live ranking | post)
Innisfree Mineral Blusher (see live ranking | post)
Innisfree Nail Polish (see live ranking | post)
Innisfree Olive Real Power Cream (see live ranking | post)
Innisfree Perfect UV Protection Cream (see live ranking | post)
Innisfree No Sebum Mineral Pact (see live ranking | post)
Innisfree Gel Liner (see live ranking | post)
Integrate Curl Waterproof Mascara (see live ranking | post)
Integrate Real Glamour Volume Mascara (see live ranking | post)
Integrate Mineral Powder Foundation (see live ranking | post)
Integrate Mineral Watery Foundation (see live ranking | post)
Integrate Gracy Essence Base BB (see live ranking

 | 

post

)

Integrate Gracy White Liquid Foundation (see live ranking | post)
Kanebo Media BB Cream (see live ranking | post)
Kanebo Media Shiny Essence Lip (see live ranking | post)
Kao Asience Intensive Treatment Oil (see live ranking | post)
Kiehl's Powerful Strength Line-Reducing Concentrate (see live ranking | post)
Kiehl's Ultra Facial Overnight Masque (see live ranking | post)
Kiehl's Ulra Light Daily UV Defense (see live ranking | post)
Kiehl's Calendula Toner (see live ranking | post)
Kiehl's Powerful-Strength Line-Reducing Concentrate (see live ranking | post)
Kimage C Curl (see live ranking | post)
Kimage Hair Studio (Tampines) (see live ranking | post)
Kimage Hair Colouring (see live ranking | post)
Kimage Prestige Salon (Plaza Singapura) (see live ranking | post)
Kimage Rebonding (see live ranking | post)
Kimage Hair Studio (Tiong Bahru) (see live ranking | post)
Kimage Parkway Parade (see live ranking | post)
Kimage Tiong Bahru Digital Perm (see live ranking | post)
Kose Medicated Sekkisei Day Essence (see live ranking | post)
Kose Suncut UV Gel (see live ranking | post)
Kose Suncut Super Waterproof UV Protect Gel (see live ranking | post)
Lancome Virtuose Precious Cells Mascara (see live ranking | post)
Lancome Bi Facil Eye Makeup Remover (see live ranking | post)
Lancome Teint Miracle Loose Powder (see live ranking | post)
Lancome Teint Miracle Pressed Powder (see live ranking | post)
Lancome Le Crayon Sourcils Eyebrow Pencil (see live ranking | post)
Lancome Hypnose Star Mascara (see live ranking | post)
L'Herboflore Hyaluronic Acid Biocellulose Mask (see live ranking | post)
L'Occitane Lavender Hand Cream (see live ranking | post)
L'Oreal Excellence Fashion Hair Dye (see live ranking | post)
L'Oreal Eye Makeup Remover (see live ranking | post)
L'Oreal Micellar Water vs Cleansing Oil (see live ranking | post)
Majolica Majorca Brow Powder (see live ranking | post)
Majolica Majorca Lash King Mascara (see live ranking | post)
Majolica Majorca Jeweling Pencil (see live ranking | post)
Marks & Spencer Floral Collection Deodorant (see live ranking | post)
Moist Diane Repair Shampoo (see live ranking | post)
MUAC Lactic Acid 40% (see live ranking | post)
MUAC Glycolic Acid 40% (see live ranking | post)
MUAC 5 Acid Body Peel (see live ranking | post)
MUAC Mandelic Acid Serum (see live ranking | post)
MUAC Bellevolve Liquid Foundation (see live ranking | post)
MUAC Gly-Luronic Acid Serum (see live ranking | post)
MUAC BellEvolve Advanced Hyaluronic Serum (see live ranking | post)
MUAC BellEvolve Beautifeye Lifting Serum (see live ranking | post)
Nails Room at Sutera Mall (see live ranking | post)
Nail.it at Holiday Plaza (see live ranking | post)
Nature Republic Shea Butter Mask (see live ranking | post)
New York Skin Solutions Review (see live ranking | post)
Nivea Extra White Firming Body Serum (see live ranking | post)
Obagi Vitamin C Serum (see live ranking | post)
Opal One Minute Hair Treatment (see live ranking | post)
Ordinary Marula Oil Review (see live ranking | post)
Origins Drink Up Intensive Overnight Mask (see live ranking | post)
Oshima Tsubaki Oil (see live ranking | post)
PURITO Centella Buffet Serum (see live ranking | post)
SANA Namerakahonpo Plumping Eye Cream (see live ranking | post)
Senka Perfect Whip Foaming Cleanser (see live ranking | post)
Shiseido Bio-Performance Corrective Eye Cream (see live ranking | post)
Shiseido White Lucent Eye Cream (see live ranking | post)
Shiseido Sharpener (see live ranking | post)
Shu Uemura POREraser Review (see live ranking | post)
Skinlite Exfoliating Foot Mask (see live ranking | post)
Skinlite Exfoliating Foot Mask | Super Major Peel (see live ranking | post)
Timeless 20% Vitamin C Serum (see live ranking | post)
Timeless Hyaluronic Acid Serum (see live ranking | post)
Vaseline Healthy White Serum (see live ranking | post)
Youngblood Mineral Creme Lipstick (see live ranking | post)
30 Day Slim & Fit Challenge (see live ranking | post)
Botox for Under-eye Wrinkles (see live ranking | post)
Beauty Items Airport Haul (see live ranking | post)
10 Beauty Products I Regretted Buying (see live ranking | post)
Beauty Trash (see live ranking | post)
Beauty Holy Grail 2014 (see live ranking | post)
Beauty Holy Grail 2015 (see live ranking | post)
Beauty Holy Grail 2016 (see live ranking | post)
Beauty Holy Grail 2017 (see live ranking | post)
Beauty Empties – Vol 1 (see live ranking

 | 

post

)

Beauty Empties – Vol 2 (see live ranking

 | 

post

)

DFS Beauty Hauls (see live ranking | post)

Ez-Link Trust Programme 

(see live ranking

 | 

post

)

Facial Harmony Program (see live ranking

 | 

post

)

Online Beauty Scams (see live ranking

 | 

post

)

Slim & Fit Challenge (see live ranking | post)
Super Beauty Holy Grail 2018 (see live ranking | post)
Super Beauty Holy Grails 2019 (see live ranking

 | 

post

)

Top 20 Beauty Items from Japan (see live ranking | post)
Zero Pimples Skincare Routine (see live ranking | post)
VI Precision Peel – Day 1 (see live ranking | post)
VI Precision Peel – Overall Review (see live ranking | post)
VI Precision Peel – Recovery (see live ranking | post)
Travel Reviews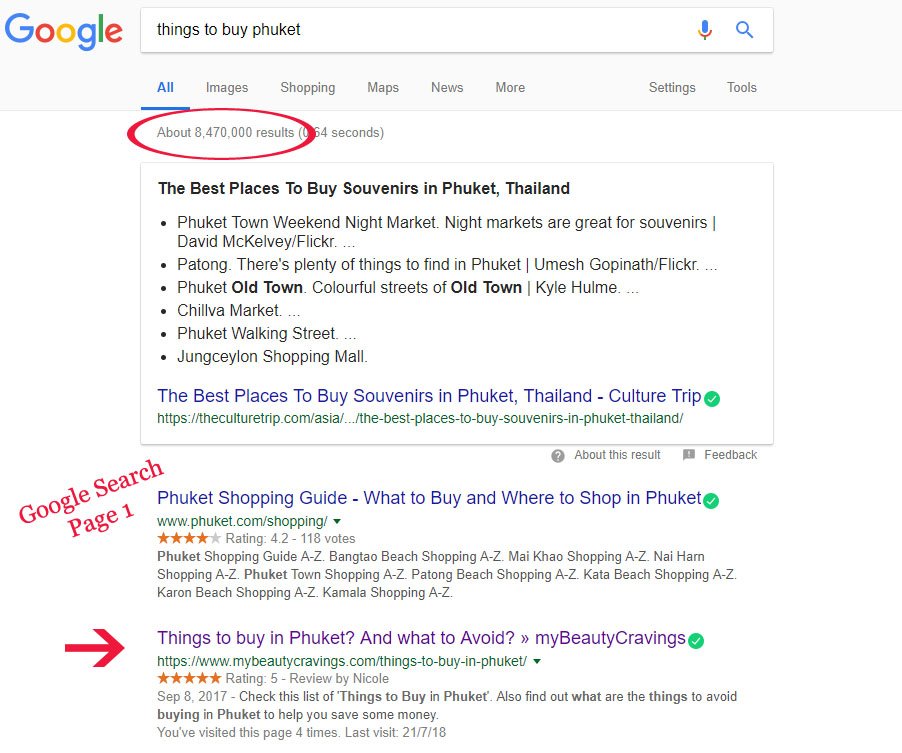 (Visited 406 time, 1 visit today)