Hey there, today, I'm going to share with you a set of skincare routine that gives me absolutely no pimples. Like most ladies, I often have a few beauty products to choose from, among each product category, e.g. three types of moisturizers or four types of sunscreens. What I use on each day depends a lot on my skin condition and/or my mood.
However, there is one trusted Pimple-Safe Skincare Routine that I'll always fall back on whenever I need to test a new product. Why so? Because if I ever develop any pimples, I can conclusively determine that the culprit is none other than the newly-introduced product.
---
How I Depend on Pimple-Safe Skincare Routine to Test New Product
I might as well bring you behind the scenes and share how I go about testing beauty products before publishing reviews here at myBeautyCravings.com.
Why Readers Trust Our Reviews
Readers who have followed myBeautyCravings for a while have expressed how they trusted our reviews and recommendations. This trust didn't come from thin air. It was a serious and conscientious effort on our part, since 2014, to test every product thoroughly before they see daylight here at myBeautyCravings.
I'm a staunch advocate for honest reviews because I'm personally put off by the sea of fake and biased reviews (suffered too many times as victims especially in recent years). That's why I can be brutally blunt when reviewing products here. My belief is that if we can't add value here to readers, then there's no point being here in the first place.
A few quick bucks or freebies are just not worth it if that require us to tweak our assessments significantly. Readers are smart and trust is hard-earned. It'll be silly to trade trust that took years to build, for a $30 freebie. And no, I'm not saying it's wrong to receive a freebie. I respect those who do and still give an objective assessment.
Thorough Testing Before Clicking the 'Publish' Button
Before testing a new product, I will stick to my Zero Pimples Skincare Routine for a week or two. I'll make sure that my skin is in a neutral condition, without any blemishes or unusual issues. Then I'll introduce the new product – only one product at a time – and test it for at least a few weeks, but mostly up to a few months.
That's why you hardly see freshly-launched products here because I believe a product requires more than 'a few days' to test properly. Attributes such as skin brightening, wrinkle-reduction or being acne-safe or allergen-free will likely not show up within a few days unless it's a placebo or cosmetic effect.
Now that you know a little about what goes on behind the scenes, let's take a look at the current skincare products that form my Zero Pimples Skincare Routine. Do note that this routine changes every year or so. When products get emptied, I'm always able to find suitable replacements.
---
Zero Pimples Skin Care Routine
Step 1: Makeup Remover
My go-to makeup removers right now are Biore Mild Cleansing Liquid and Loreal Eye Makeup Remover. Both are in my Super Holy Grail list and I've lost count of how many bottles I've used.
> MUST-READ: Download your free Copy of Super Beauty Holy Grails
Step 2: Cleanser
Most foaming cleansers don't cause pimples. Therefore, I'm not so strict about what I use as a cleanser when testing a new product. At this moment, I happened to be using a replenished tube of Hada Labo Super Hyaluronic Acid Hydrating Face Wash that I brought back from Okinawa. I like how it thoroughly cleansed my face without drying it out.
Step 3: Toner
Freshel Moisture Lotion has been my go-to toner for the past one year. It's rare for me to love a toner because toner hardly gives any lasting effects. But I do love Freshel Moisture Lotion, to the point that I'm feeling a little sad as it's going to be emptied this week.
Freshel Moisture Lotion is refreshing to use and hydrates the skin well without triggering any pimples. This is definitely going into my Japan Must-Buy List.
Step 4: Vitamin C Serum
Vitamin C Serum forms an integral part of my skincare routine as it helps to lighten my skin tone and reverses some of the harmful effects brought about by the sun, e.g. sunspots. At this moment, I'm using Timeless Vitamin C Serum. It started off being a little harsh on my skin, but is getting less drying over time. This water-like Vitamin C serum has been safe on my pimple-prone skin.
Step 5: Moisturizer
I've been using Clinique Smart Custom-Repair Moisturizer for close to a year and love how the rich cream is able to provide the much-needed moisture without clogging my pores.
This cream is suitable for those with dry and/or mature skin. If you have younger or normal/oily skin, Shiseido Aqualabel White-up Emulsion or Biotherm Aquasource may interest you. Both are pimple-safe and have a light texture that is quick-to-absorb.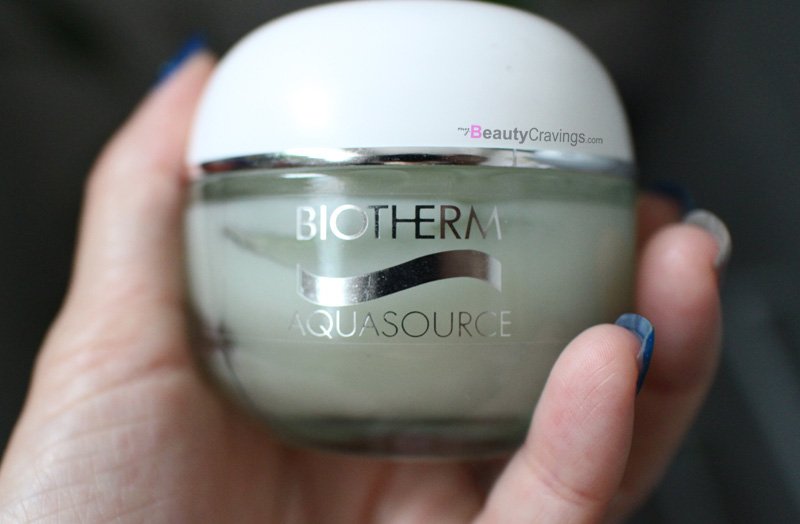 Step 6: Eye & Lip Care
I am alternating between Innisfree Green Tea Eye Cream and SANA Nameraka Honpo Eye Cream. Both are pimple-safe on my eye areas. And no, they don't cause milia. 
As for my lips, I'm using DHC Lip Cream at night and Elizabeth Arden Eight Hour Cream Lip Protectant Stick during the day. 
Step 7: Sunscreen for Face
I feel safe using Suncut UV Protect Gel because I know it won't give me pimples. However, as I continue to age, I'm not sure how long I can continue using this gel-based sunscreen. I may be switching soon, to something that suits a 40-year old skin.
There's a pile of sunscreen sitting in my beauty storage boxes and waiting eagerly for me to try them out. These are the ones I've hauled back from Okinawa. :)
Step 8: Sunscreen for Body
I know, body sunscreen won't cause pimples on the face. LOL! But let me add this in just to complete my skincare routine, okay? :) I've used countless jumbo tubes of Nivea Extra White Body Serum and love how sheer and quick-absorbing it is.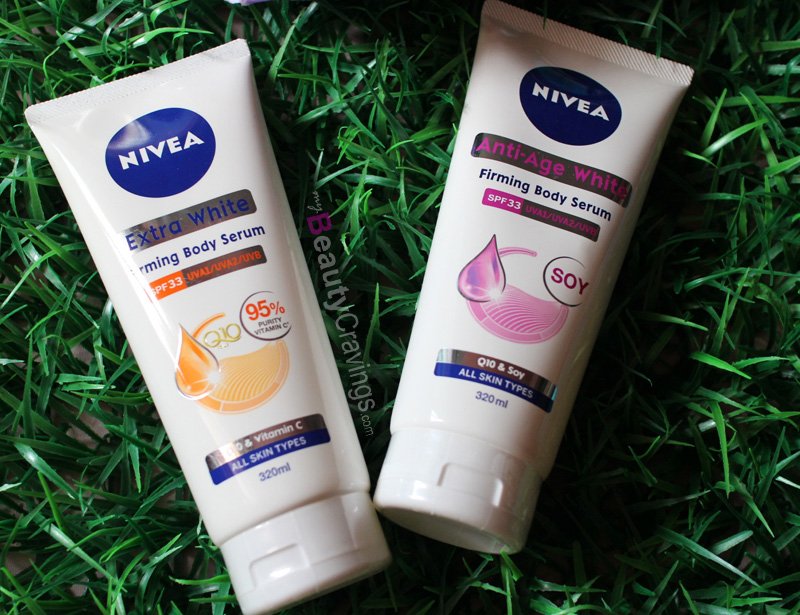 Do however note that I only use Nivea Body Serum when I know I won't be exposed much to the sunlight. If I do, I would go for one with higher SPF factor, such as Banana Boat Ultra Protect Sunscreen.
In case you wonder, these body sunscreens didn't trigger any pimples on my body. :) 
---
So that's my current Zero-Pimples Skincare Routine. If you like to get notified of newly-published beauty reviews and travel stories, just subscribe using the button below. You'll get access to free and exclusive stuff. See you soon!
SUBSCRIBE
This post may contain affiliate links, meaning I earn a commission if you make a purchase, at no cost to you. Read my full disclosure for more info.
Pin This!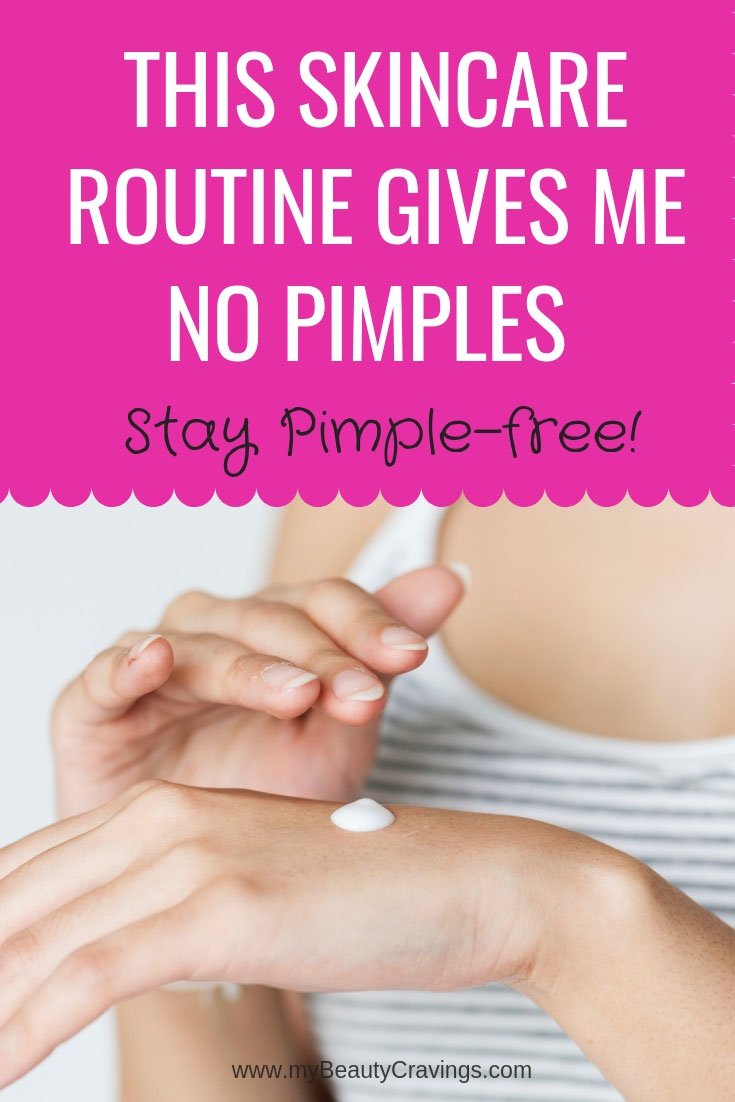 (Visited 703 time, 1 visit today)