The last time I published a post on Beauty Empties, I only had seven items to show. Today, I have made a marked 100% improvement – I've emptied a whopping total of 14 Beauty Items. Not a lot, I know. But it's really high by my standard.
How did the sudden efficiency come about? Well, it was a deliberate effort to focus on using just one product from each product category, as far as I could control myself. This was necessary as I needed to "get rid" of more products to make space for new ones acquired in Okinawa. I think I did well, agree? :)
As you can read from my first post on "Beauty Empties", most of these empties are products that I loved. It's logical because something that I don't like would probably never get depleted. They may eventually enter my Beauty Trash List.
---
Beauty Empties (Vol.2) – I love most of these products
1. Integrate Mineral Watery Foundation
I have been using Integrate Mineral Watery Foundation since 2014 and have emptied quite a few bottles. I really love how it is sheer and dewy, and yet provide sufficient coverage. You can get it from Taiwan, Japan or online stores (see price). 
2. Kanebo Media BB Cream
This BB Cream from Taiwan provides a light coverage, even by BB Cream's standard. I like it that Kanebo Media BB Cream is natural-looking and 100% safe on my pimple-prone skin. I have been using it regularly for very casual outings. Sometimes, I top it off with loose powder to give it a little extra coverage (see price).
3. Integrate Cheek Color
Integrate Cheek Color was a sample gift that came bundled with another Integrate product that I'd bought in Taiwan. This has been my favorite blusher since 2017 and I'm a little sad that it's now panned. Integrate Cheek Color has enough highlight to give the face a healthy sheen and yet not emphasized pores and flaws unlike other shimmery powders. 
As I've gotten this as a sample, I'm not sure how the full-sized product looks like. This one from Integrate's website looks pretty close (see price).
4. Lancome Le Crayon Khol Waterproof Eyeliner (discontinued)
Lancome Le Crayon Eyeliner had been my staple Black-Color eyeliner for years. I'd liked it then because the rubbery end could achieve a winged-eye look. It's normally easy for liquid eyeliner to achieve a foxy-sharp end, but not with a pencil liner.
Not only that, Lancome Le Crayon Eyeliner was quite lasting both in terms of how long it stayed on my lid (with or without water contact) and how it could never get fully depleted. I could have bought this in 2012, you know? There's still a bit left, but after more than 5 years, it has finally dried up.
I've just checked Lancome's website. This eyeliner seems to have been discontinued. Luckily, I've gotten hold of a new eyeliner that I really love. I'll try it for a while longer before sharing a dedicated review.
> RELATED: Why do we feel a high when emptying beauty products?
5.  Majolica Majorca Jeweling Pencil
Although this isn't perfect (because it's not smudge-proof), I love Majolica Majorca Jeweling Pencil. I've since used up a few of these pencils. What I like about this eyeliner is how it was able to smudge into a smokey and natural-looking line (all by itself). The result? Bigger eyes, but without the harshness.
I will definitely repurchase Majolica Majorca Jeweling Pencil although I didn't find it significantly cheaper in Japan. Maybe I'll grab it in Taiwan next month. Here's the online price.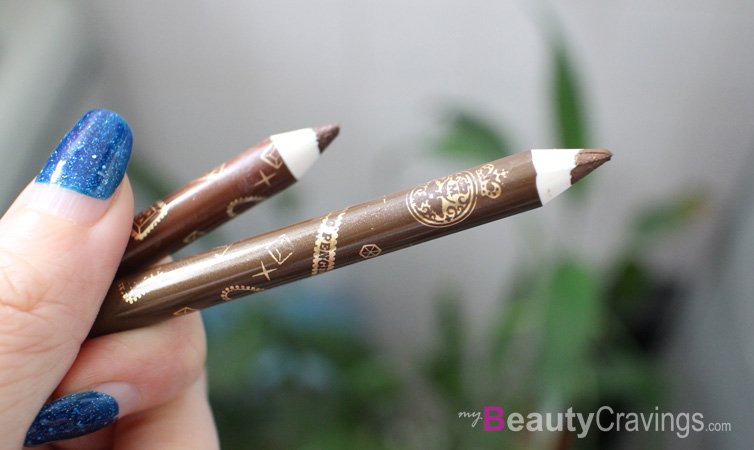 6. Clio Kill Brow Tattoo-Lasting Gel Pencil
Clio Kill Brow is one of the few products where my love waned the more I use it. The broken "lead" was the main culprit (you can see it in the first photo in this post). Every time I twisted open the cap, the lead would drop to the ground. Soon, I was conditioned not to touch it often because it's never fun to bend over and pick things up.
Another reason why I might not be repurchasing this was how fast this soft pencil got depleted, even with very minimal use (see price). This reminded me of a discontinued eyeliner from Benefit.
7. Elizabeth Arden 8 Hours Cream Lip Protectant
I'd earlier emptied the sheer version of Elizabeth Arden Lip Protectant. Now, the pink one (#Blush) is emptied too. Although I didn't know which color I'd liked better, the speed of depletion seems to indicate my preference for pink over red-based lip balm. 
By the way, this is my Super Holy Grail and I know I'll definitely replenish (see price). 
8. Timeless 20% Vitamin C Serum
Vitamin C serum is something I cannot live without. For the past one year, I've been using Timeless 20% Vitamin C Serum, albeit on a non-daily basis as Vitamin C can be quite harsh on the skin. This explains why it took me this long to finish the product. Well, actually, there's still about 15% left but the serum has turned yellow. 
I have to commend Timeless Vitamin C Serum for being able to last one year, which is quite a long duration as far as Vitamin C serum is concerned. I am likely to repurchase it because I've yet to find something better (see price). :)
9. Bodyshop Vitamin E Hydrating Toner
I've never really enjoyed reviewing toner because there's usually nothing much to feel or say about them. The same goes with Bodyshop Vitamin E Hydrating Toner. All I can say is that I didn't enjoy using it because it was "moisturizing" and slippery to the feel. I prefer toner that is cooling or refreshing. Furthermore, Vitamin E has an acquired scent which I wouldn't categorize as being fragrant. (see price).
> RELATED: How The Body Shop Aloe Toner refreshes dry skin with gentle ingredients
10. Freshel Moisture Lotion
Freshel Moisture Lotion is also a hydrating toner. By right, I shouldn't love it. But I did. 
During initial use, I didn't even know it was a "moisturizing" toner. When I applied Freshel Moisture Lotion using facial cotton pad, it'd felt like a clear and refreshing lotion. You'll only feel slight stickiness if you use your bare palms to apply the lotion, which I don't. Therefore, this is very high on my to-buy list (see price).
11. MUAC BellEvolve Beautifeye Lifting Serum
I loved using this refreshing eye serum that also served as a cooling eye massager. More importantly, my before-after photos were able to reveal an improvement in the fine lines under my eyes. I may reorder MUAC BellEvolve Beautifeye Serum in my next bulk US purchase.
12. Shiseido Aqualabel White-Up Emulsion
Wow. This product took many years to empty. Not that I didn't enjoy using Shiseido Aqualabel Emulsion, I just had too many things to try (Say 'No' to impulse beauty purchase). Although I liked this refreshing and light moisturizer, I may not be repurchasing it because of where I stand right now at the age spectrum. I'm at the point in life when I need something richer, creamier and anti-aging (see price).
13. Rexona Powder Dry Anti-Perspirant
I've had Rexona Powder Dry Anti-Perspirant for at least 3 years and didn't like it due to its design. I couldn't get used to the slanted pump which seemed to require more strength and effort from my weak index finger.
Over the years, I've grown more accustomed to the design, but don't see the need to repurchase it. I still prefer this anti-perspirant from Marks & Spencer – not sure if they are still selling it. 
14. Asience Treatment Oil 
I'm pretty sure this hair treatment oil has gone past its expiry. Luckily it hasn't smelled bad unlike another hair oil that'd turned bad within a few months.
Why did it take me this long to empty Asience Treatment Oil? Well, because I don't have the habit of applying anything on my hair except shampoo and conditioner. It's going to change though because I've just permed my hair again and may be interested in knowing more about how curl-defining products work.
> RELATED: Kimage Hair Studio transformed my decade-long unchanged Hairstyle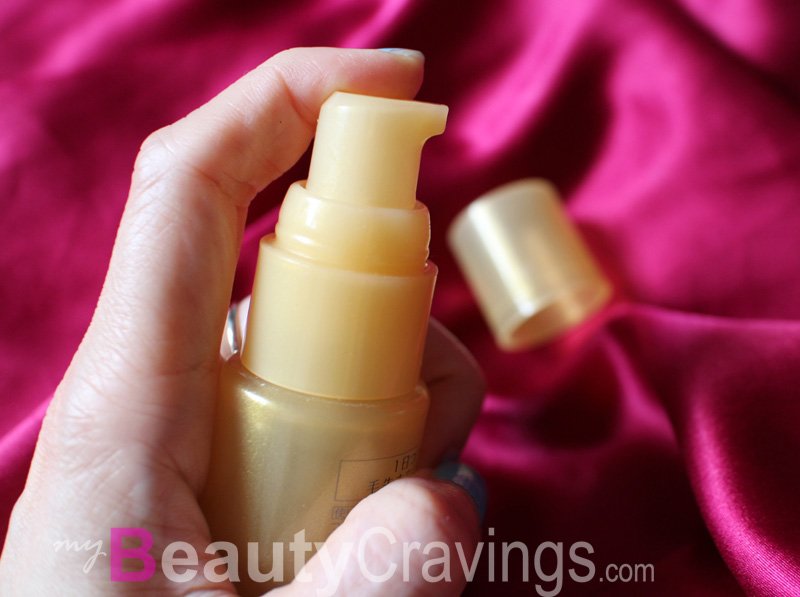 ---
Great. We've come to the end of the list. Crave for more beauty empties post? Check out the latest beauty empties here.
Stay tuned for more honest beauty and travel reviews. 
SUBSCRIBE
(This post was first published in Dec 2018)
This post may contain affiliate links, meaning I earn a commission if you make a purchase, at no cost to you. Read my full disclosure for more info.
Pin This!
(Visited 307 time, 1 visit today)